ToyLand: 'I am Groot' and 'I am Venom' Become One in this Life-Sized Fig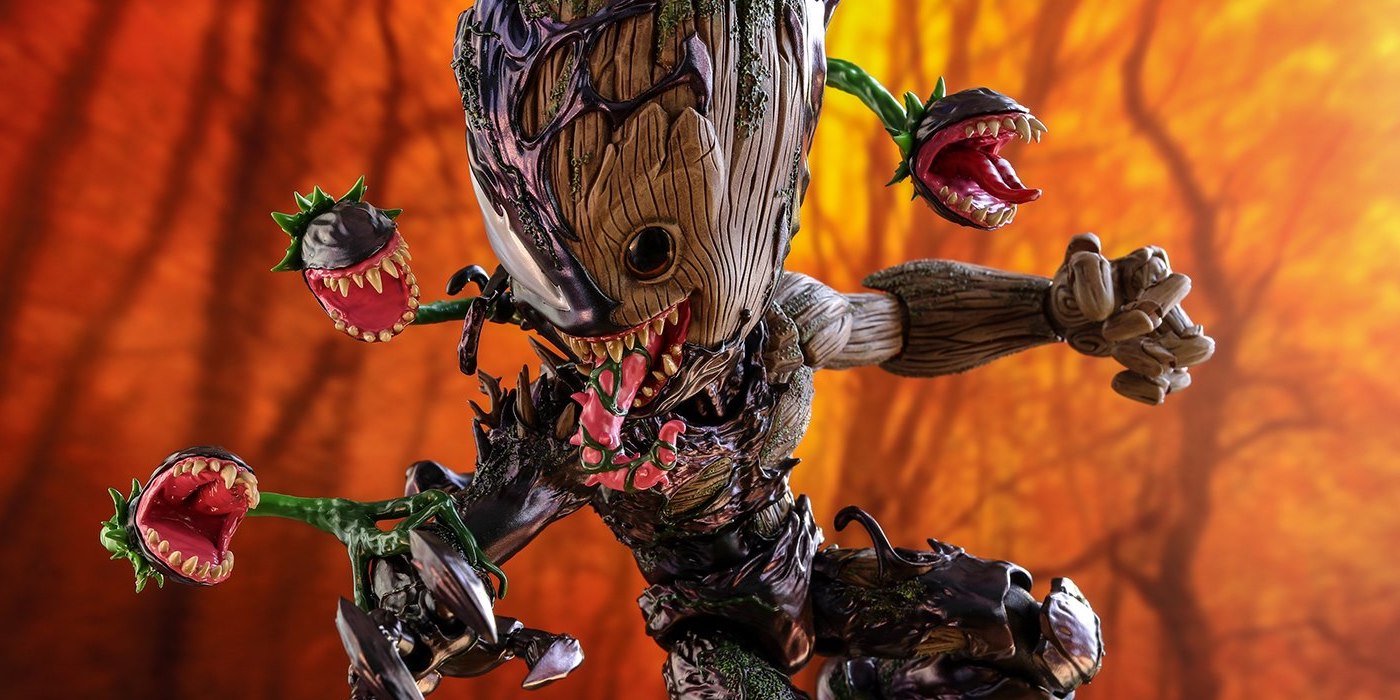 This groovy little sapling's bark is just as bad as his bite.
This new fig is Inspired by Marvel's Spider-Man: Maximum Venom animated series that's on Disney XD. It takes it up several terrifying notches from the kiddo friendly cartoon, mashing it with the look of Venom we all know from the comics and movies and giving it a realistic finish.
This fig is life-size, standing at around 10 inches tall, and has 18 points of articulation for tons of posing options. The paint and sculpt have a fantastic mix of textured bark and iridescent alien skin. It comes with two head sculpts – one full Venomized Groot and one-half Venom and half Groot. Plus swappable hands, tongues, and three posable Venom fly traps.
Pre-orders aren't open yet, but Sideshow does have an email alert sign up available. It is due to ship in late 2021.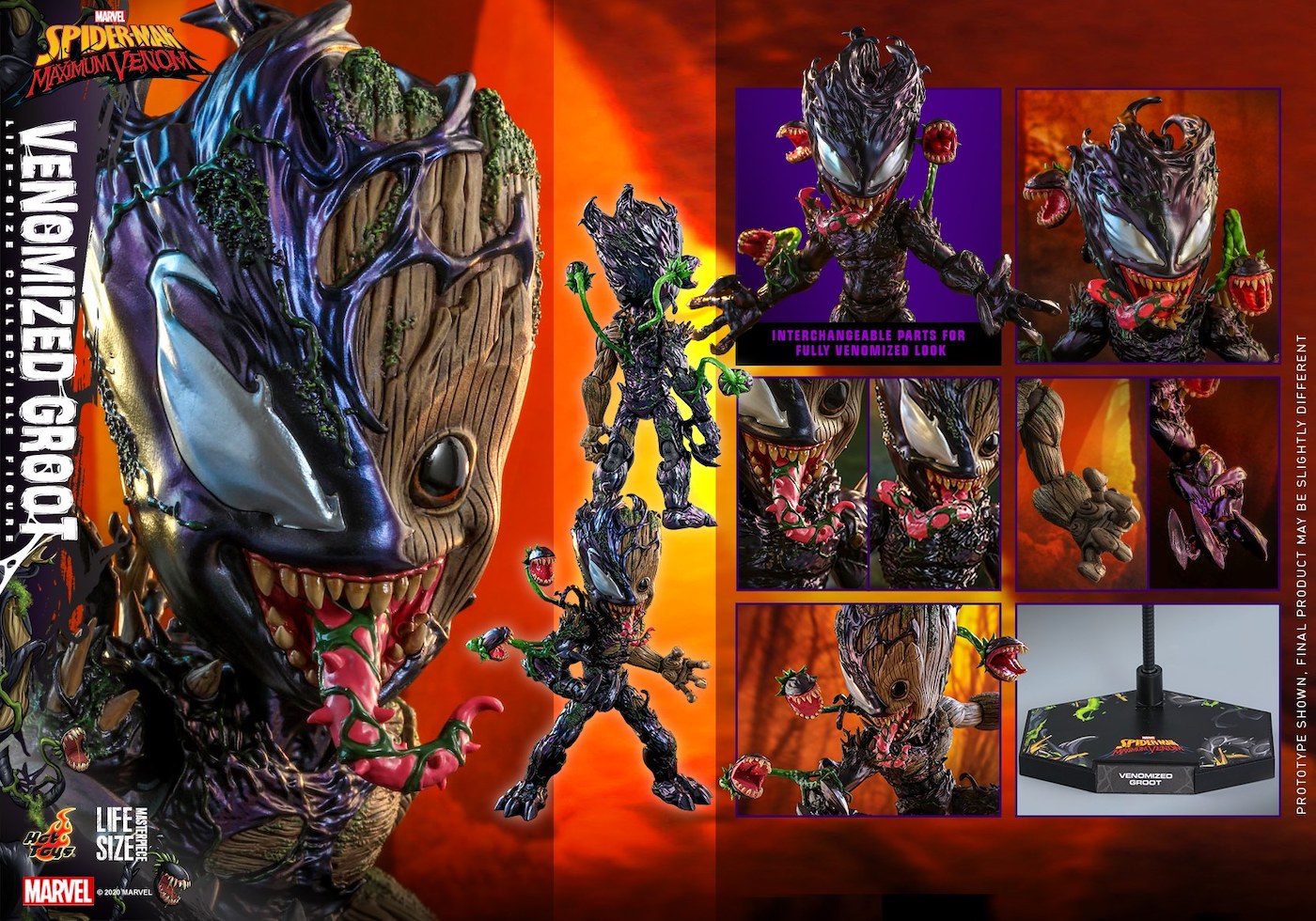 Maximum Venom: Life-Sized Venomized Groot – Price TBA
Approximately 25cm tall
Newly developed specialized body with over 18 points of articulations
Specially designed with interchangeable display styles
Two (2) newly developed interchangeable face sculpts (Half Venom and half Groot, and a complete Venomized Groot)
Two (2) styles of interchangeable tongues
One (1) interchangeable Venomized Groot left arm and hand with articulated fingers
One (1) Venomized Groot upper left body part (attachable to figure's body)
Three (3) toothy venus fly traps (with bendable wire)
Specially designed dynamic figure stand with character nameplate
Release between the end of 2021 and early 2022