Warhammer 40K: 1/6 Cadian Action Figure Pics & Prices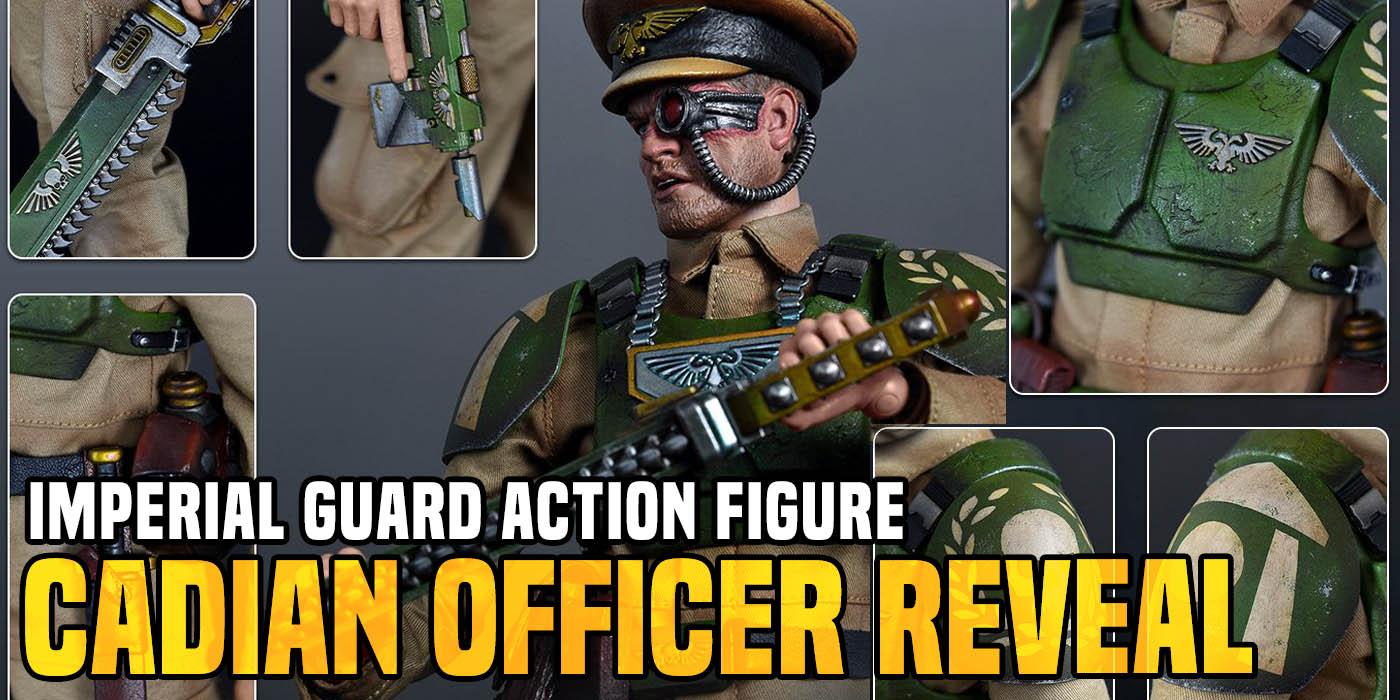 The Cadian Officer action figure by Green Wolf  Studios is fully revealed, with prices and how to get one for yourself.
We have been tracking the slow drip, drip, drip of info on the upcoming Cadian Officer action figure from maker Green Wolf Studios. Today they put out the following info on their Facebook page and Warhammer Community.
"We would like to thank everyone for all the positive feedback we have been receiving  on this project and for your patience over this past week while waiting for pictures of the Astra Militarum Cadian Officer, it's been a real pleasure watching the excitement grow. The good news is the wait is finally over and we are pleased to be able to show you the first image. More pictures will be following daily.
We will be launching this figure at midday (noon) UK time on October 2nd 2020 through Kickstarter and priced at £180.00 GBP.
By using Kickstarter this will ensure that you will all have a chance to secure one of these highly detailed 1:6th scale collectable figures.
We will be publishing more information about the Kickstarter project daily so be sure to sign up for our newsletter at www.greenwolfstudios.com to receive details direct to your email should you miss something on our social media."
The Action Figure
Imperial Guard Cadian Officer £180.00
Available October 2nd 2020 (via Kickstarter)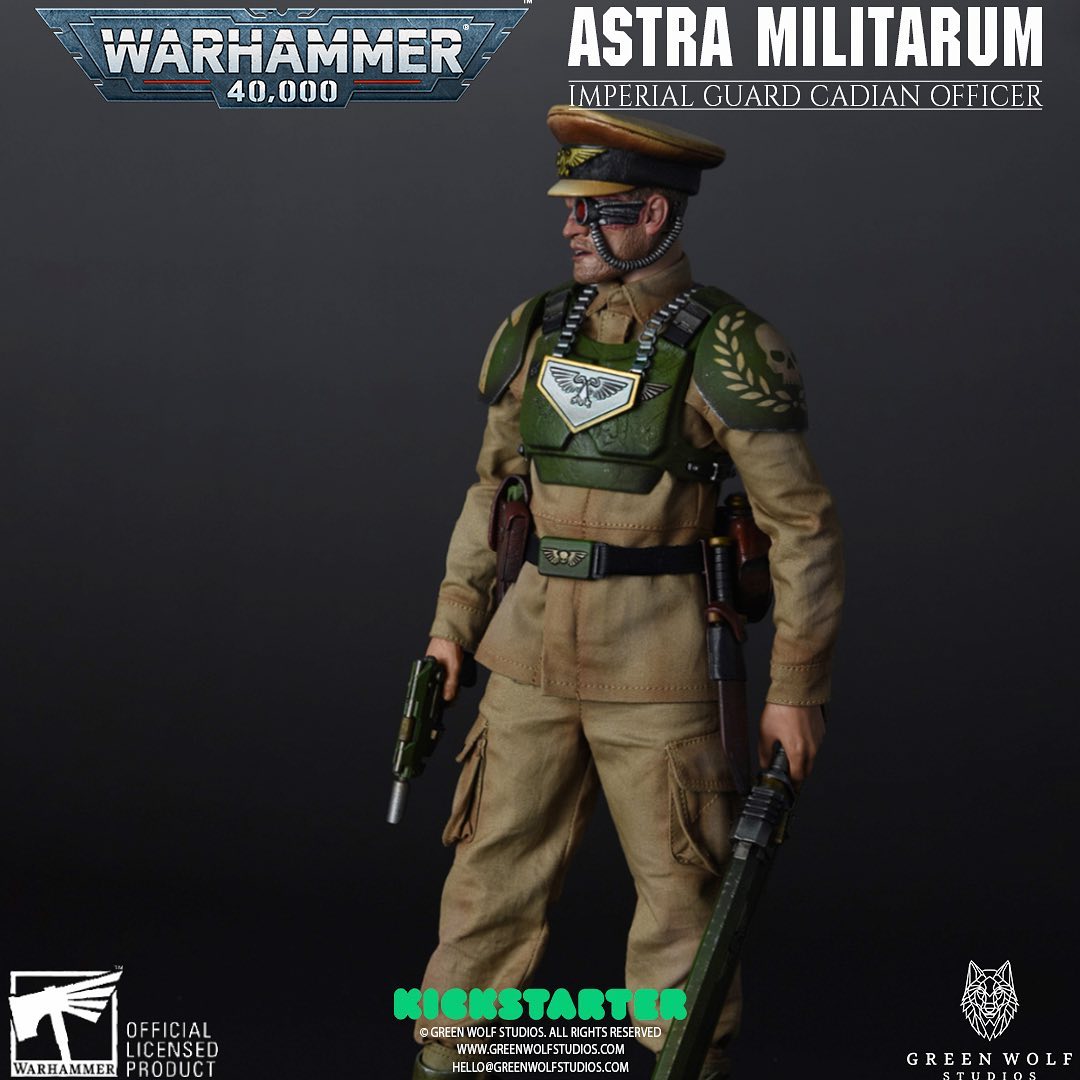 Here's the pic from Green Wolf themselves. 
Here's three full body pics front and back from GW.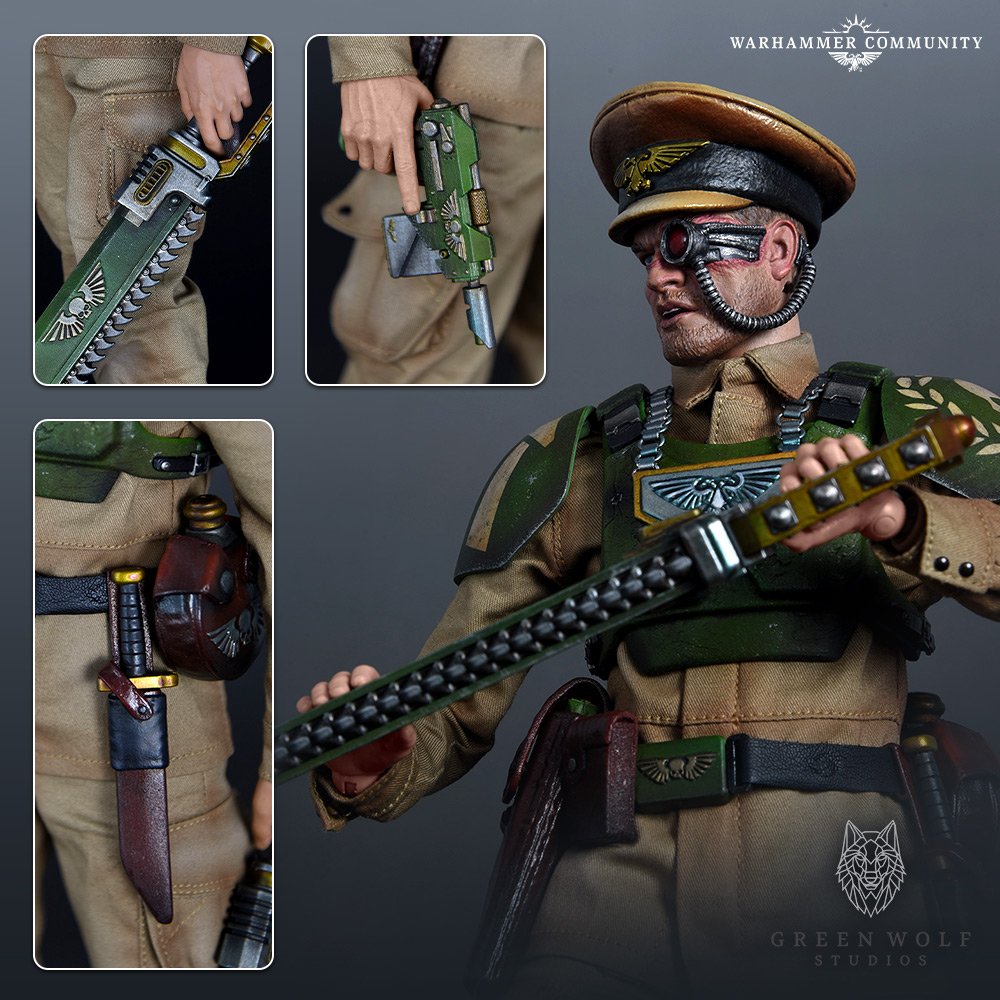 Here's 2 detail pics of the accessories.
Who's picking up one of these?
Subscribe to our newsletter!
Get Tabletop, RPG & Pop Culture news delivered directly to your inbox.