We thought the Necrons were done. I've never been so glad to be wrong.
Games Workshop held their Codex Reveal this past weekend and it was a doozy! One of the big takeaways was that we have even MORE Necron units on they way. Back in August, we thought "yeah, that looks like all of them ." Well we are just as surprised as everyone else when a few more units showed up during the preview. This, of course, means we need to do a recount. But we're just going to start with the new ones and do a summary for the the rest…
#17 – Ophydian Destroyers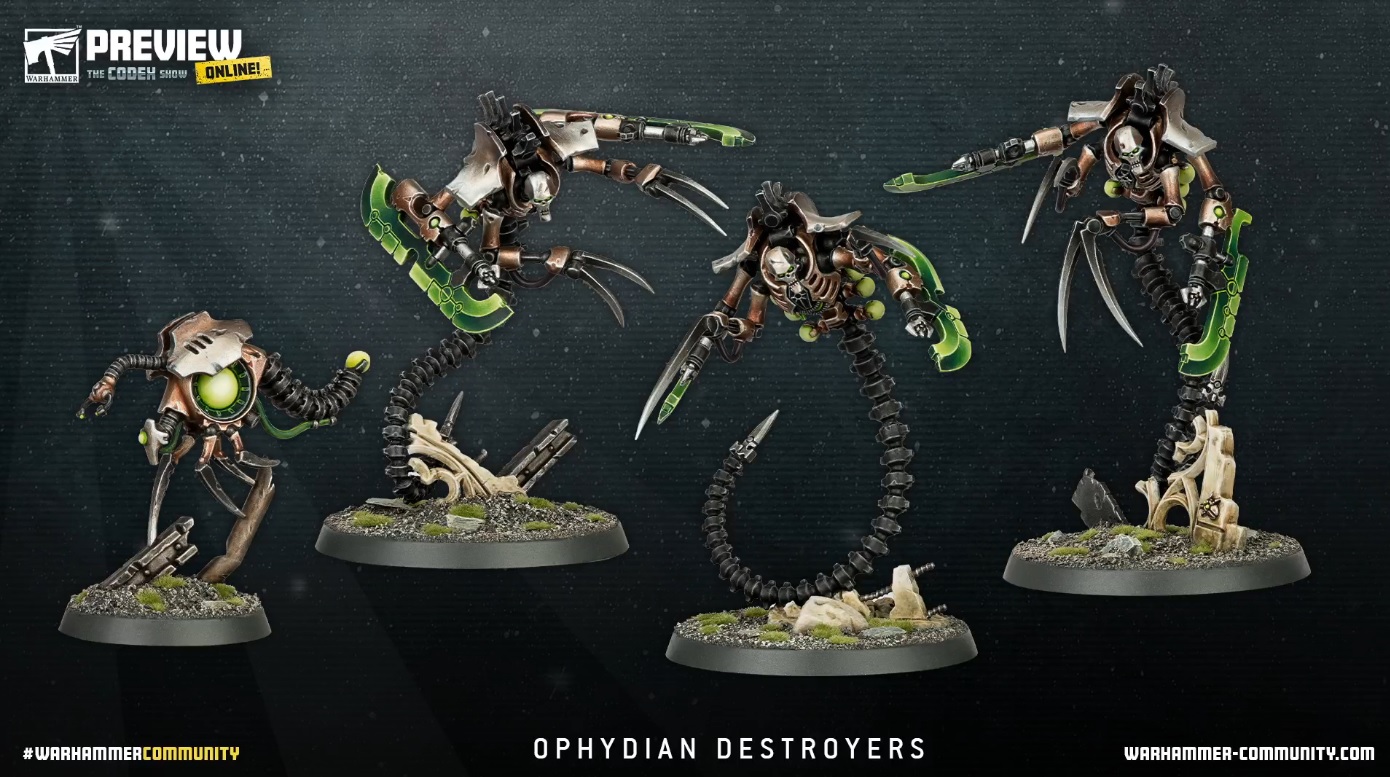 #18 New Flayed Ones
#19 – Chronomancer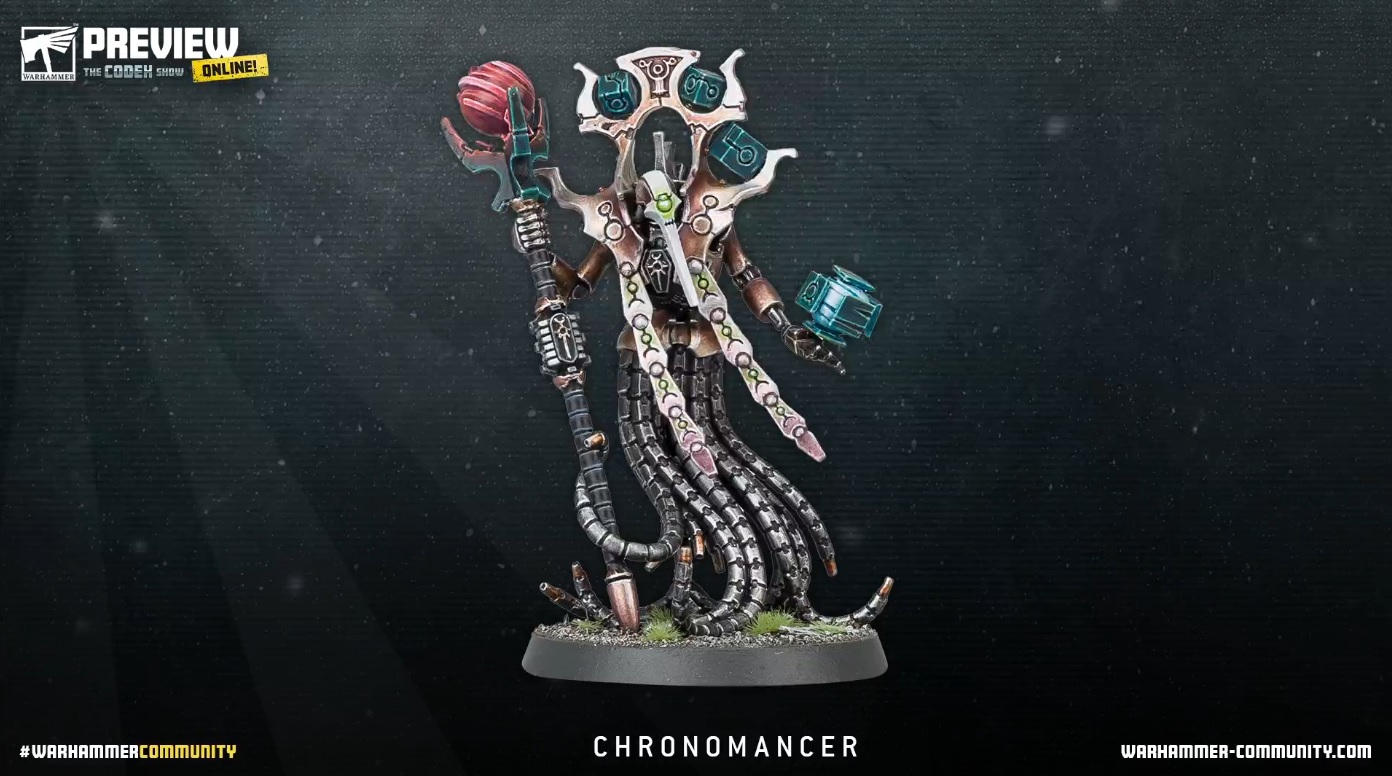 #20 – Psychomancer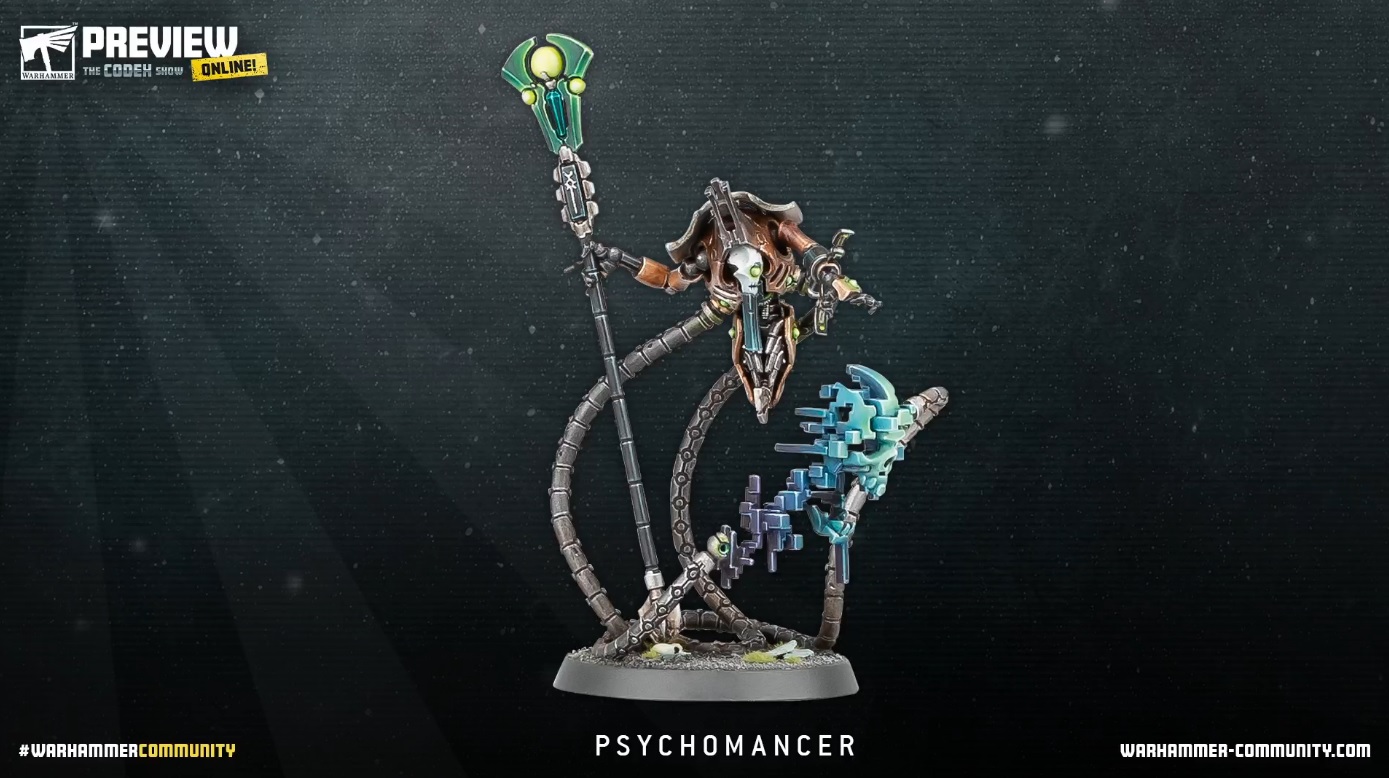 Previous List Summary:
#1 New Illuminor Szeras
#2 Royal Warden
#3 Plasmancer
#4 Skorpekh Lord
#5 Skorpekh Destroyers & Canotek Plasmacyte
#6 Cryptothralls
#7 Canoptek Reanimator
#8 New Necron Warriors
#9 New Overlord
#10 Lokhust Heavy Destroyer
#11 Canoptek Doomstalker
#12 Silent King
#13 Void Dragon C'tan Shard
#14 Convergence of Dominion
#15 New Monolith
#16 Hexmark Destroyer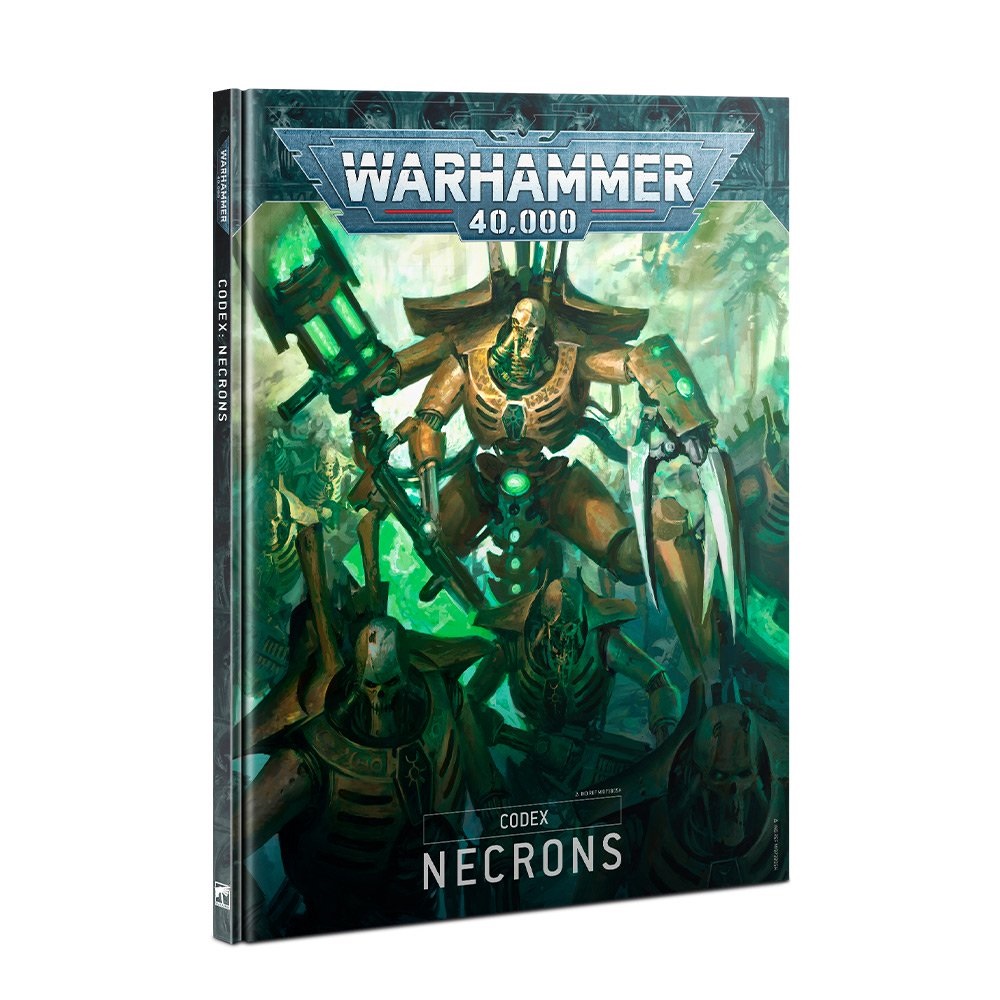 And that's it. For real this time? We *think* so. But at this point…who really knows! We might get a few more units with the Codex Release. GW has been pretty sneaky so far keeping these last 4 units hidden. So what else do they have up their sleeves!?
If you're keeping track at home, that's TWENTY new units for the Necrons. That is now more than a 50% increase in total units for the army. While that's not quite Space Marine levels of support, it's still a MASSIVE boost for Necrons out there. The range has basically been redone and updated so congrats to the Necron players out there you're about to get a major shot in the army in terms of model count.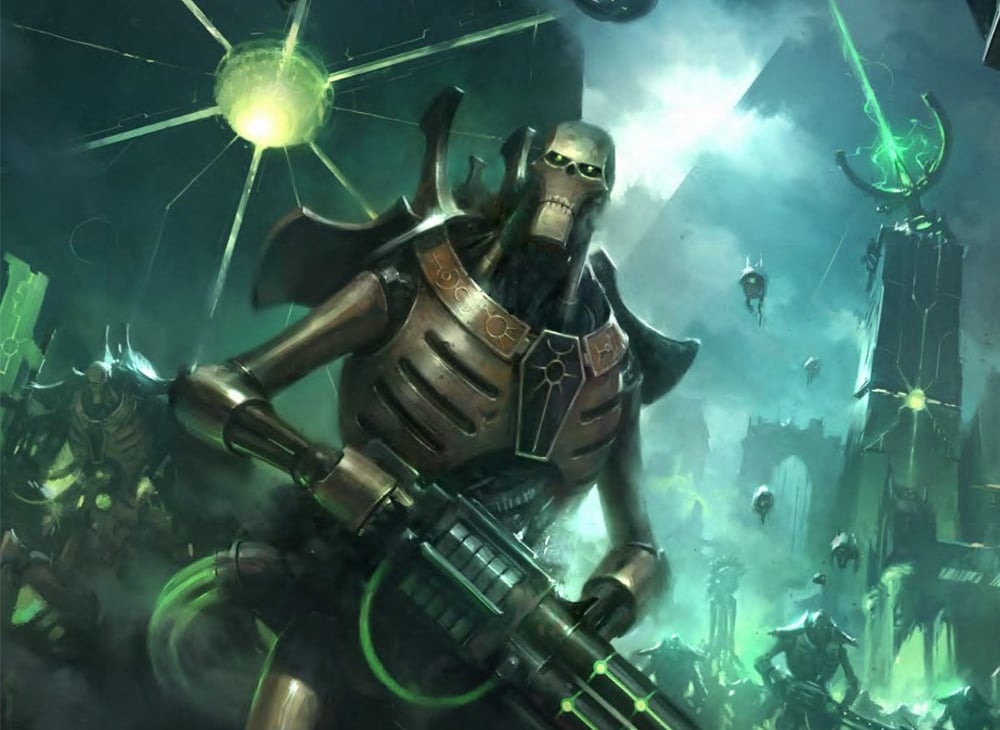 "This IS my happy face…"
If you were looking to start a new Necron Dynasty, come October, it's your time to shine. Or rust. I'm not quite sure how that works…