Warhammer 40K: Bandai Space Marine Ordering Update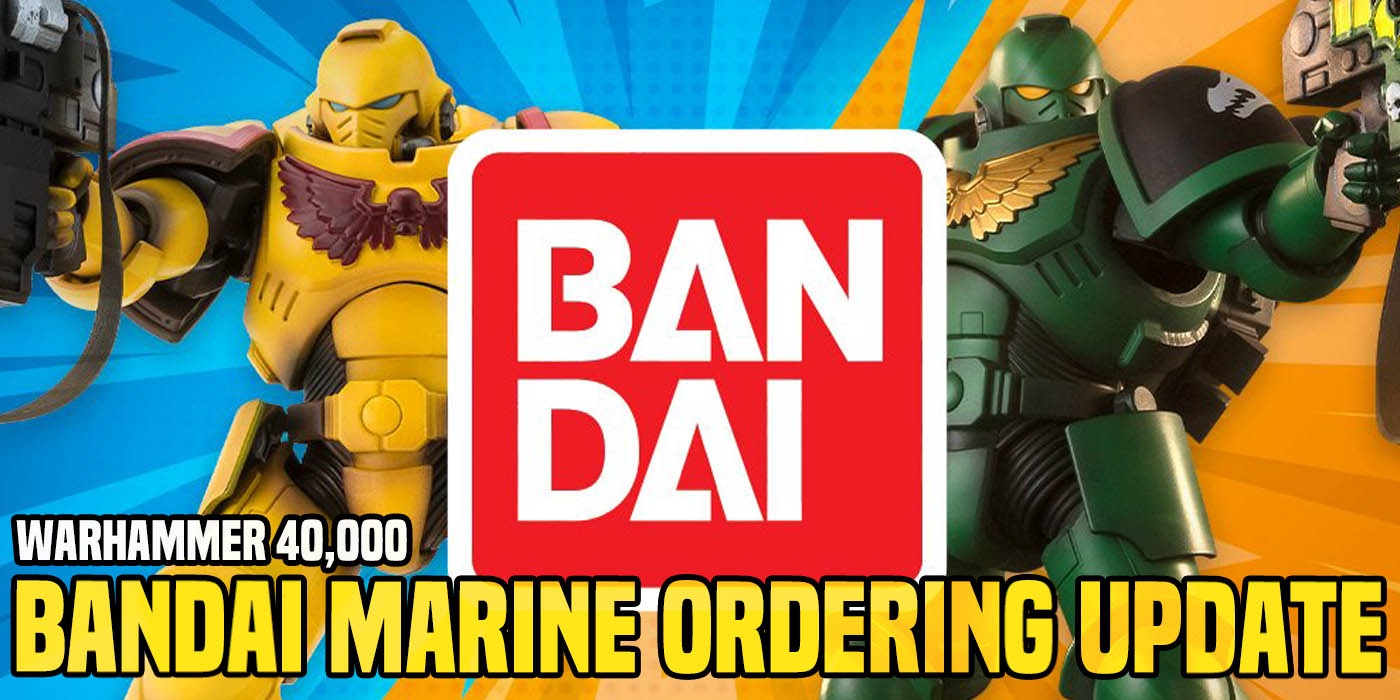 If you want to get your hands on the upcoming Bandai Space Marines here's the details on how to get them!
You've got one week to get your pre-order* in starting on September 12th and running through September 19th. That's seven days to ensure you get the Space Marine(s) you want.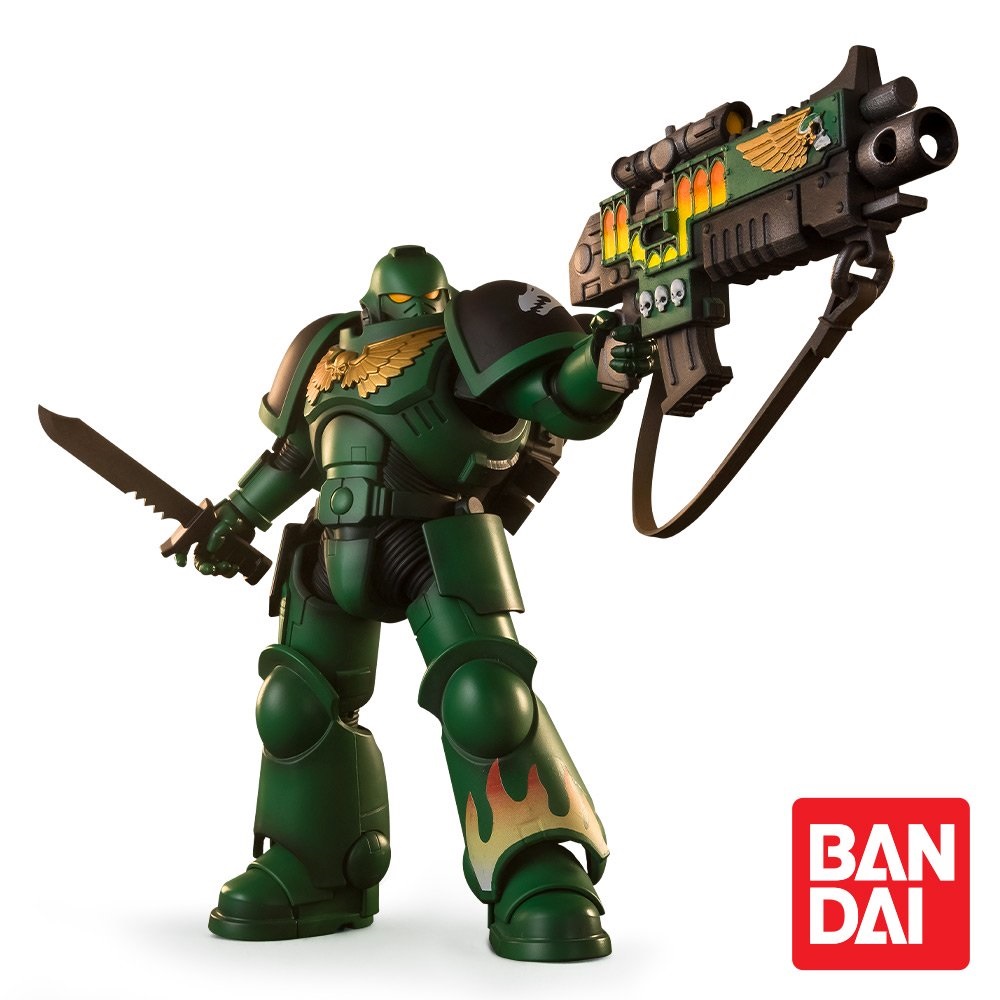 "Last time we released a Bandai figure, all 9,000 of them sold out extremely quickly. We've listened to your feedback, and we're doing things a bit differently this time. The two new figures will be on pre-order for one week, and every order placed during that time will be manufactured and shipped out by Bandai in March or April 2021. Yep, whether 9,000 or 90,000 of you want to add these action figures to your collection, you'll get them – as long as you remember to place your order between the 12th and the 19th of September!"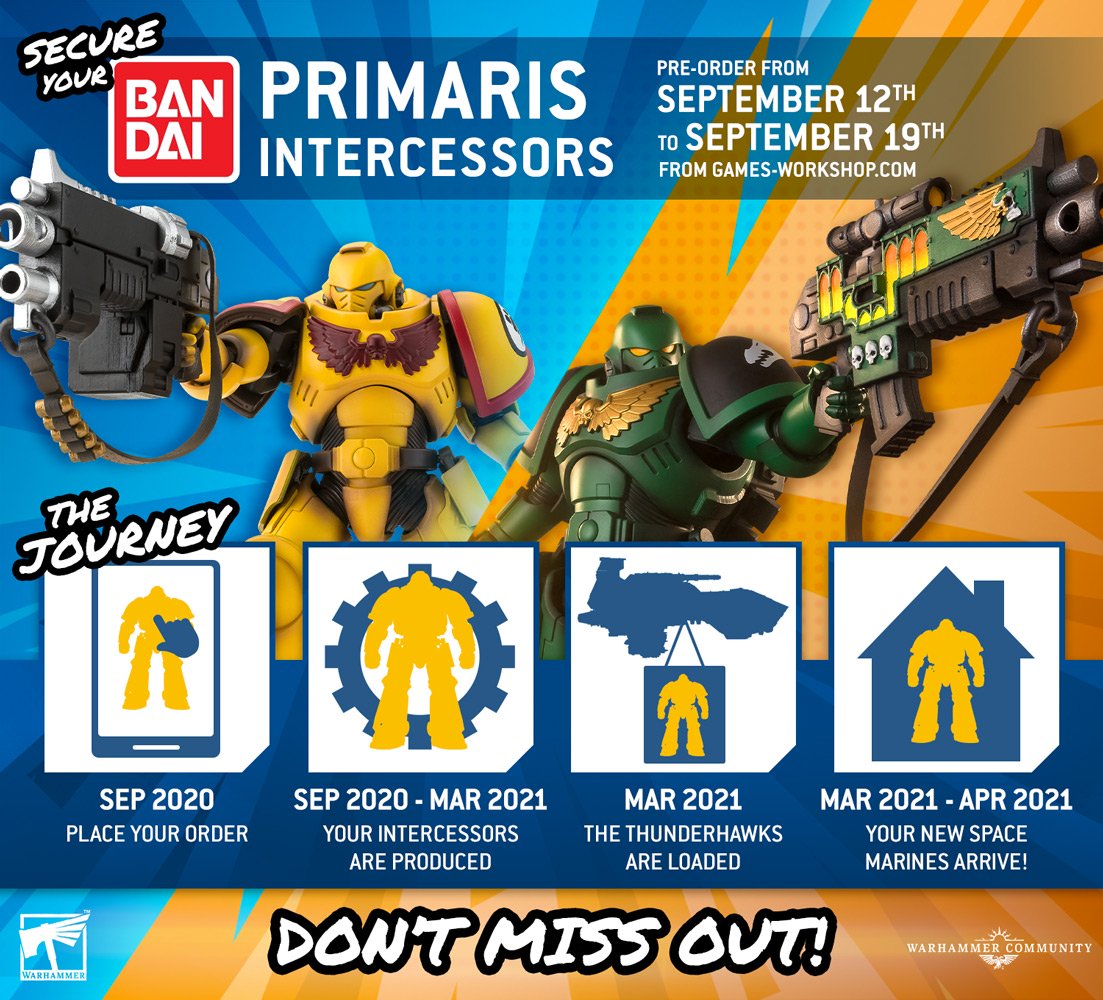 So yes, there is a 6 month wait to get your Space Marine(s) after you order them. While that is some lead time, the good news is there is no limit on how many you want to order. If you want just one, both or an entire squad of them you're good to go. So mark your calendars for this Saturday – you've got exactly one week to get those pre-orders placed.
 Saturday the 12th of September through Saturday the 19th of September
One quick side note, if you're actually in Japan you'll be able to order them directly from Bandai.
I'm also curious if these will sell more or less than the previous run. Part of me thinks that the demand is there for sure. At the same time, Imperial Fist and Salamanders aren't as prevalent as the Ultramarines – which is to say they aren't quite as "generic" as last batch. That's not a bad thing! I'm sure there will be folks who just want to collect them. And I'm also sure there are folks out there who will want to repaint them. And probably some more folks who missed out last time and just want one (or two).
If you find yourself in any of those buckets make sure you get your order in starting Saturday.
Subscribe to our newsletter!
Get Tabletop, RPG & Pop Culture news delivered directly to your inbox.
*Is this really a Pre-order? This seems more like an actual order-order. I mean you are placing an order and it seems like all those orders will then be sent to Bandai for fulfillment. Isn't that how regular orders work? If this was a pre-order then wouldn't there be a retail run afterwards or something? Oh well. /rantover
I don't know which one I want more…