New Multi-part versions of the Assault Intercessors, Bladeguard Veterans, and the Eradicators are coming soon with more options!
We knew these kits were coming – but now we not only have confirmation, we have some cool new options and bits to look at. Check these out:
Assault Intercessors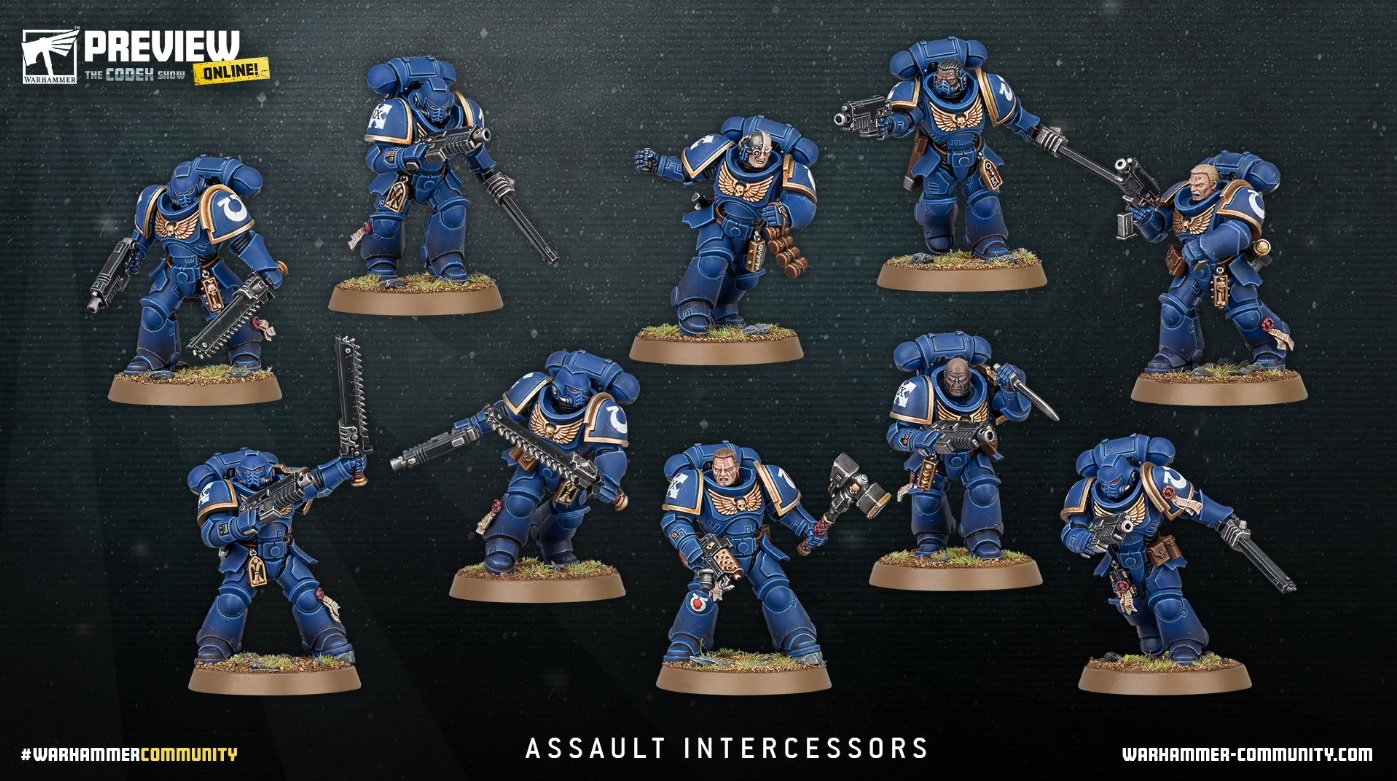 For starters, not only are they going to have all new leg options and poses, they are going to come with all the Sergeant Close Combat weapon options, too. That's right – Power Swords, Power Fist, and that gnarly Thunderhammer! Furthermore, you'll have a multitude of head options and even some alternate ranged weapons like the hand-flammer you see above. It's going to be a great little upgrade to make your Assault Intercessors stand out.
Bladeguard Veterans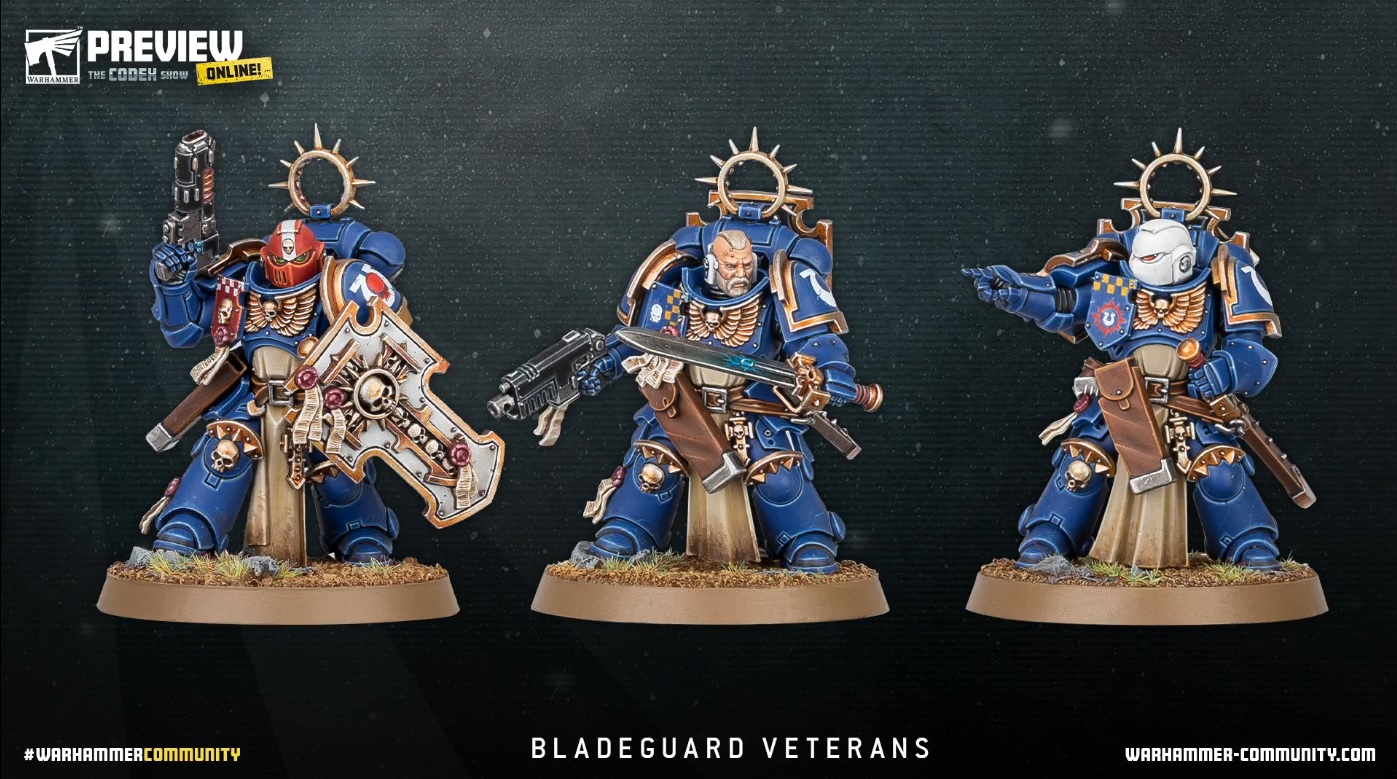 The Bladeguard Veterans were a huge hobby hit for fans and now the when they get a proper boxed kit, you'll have even more ways to customize these miniatures. Different poses, more weapons, more shields, more head options – you get the idea! It's time to go to hobby-wild on these minis!
Eradicators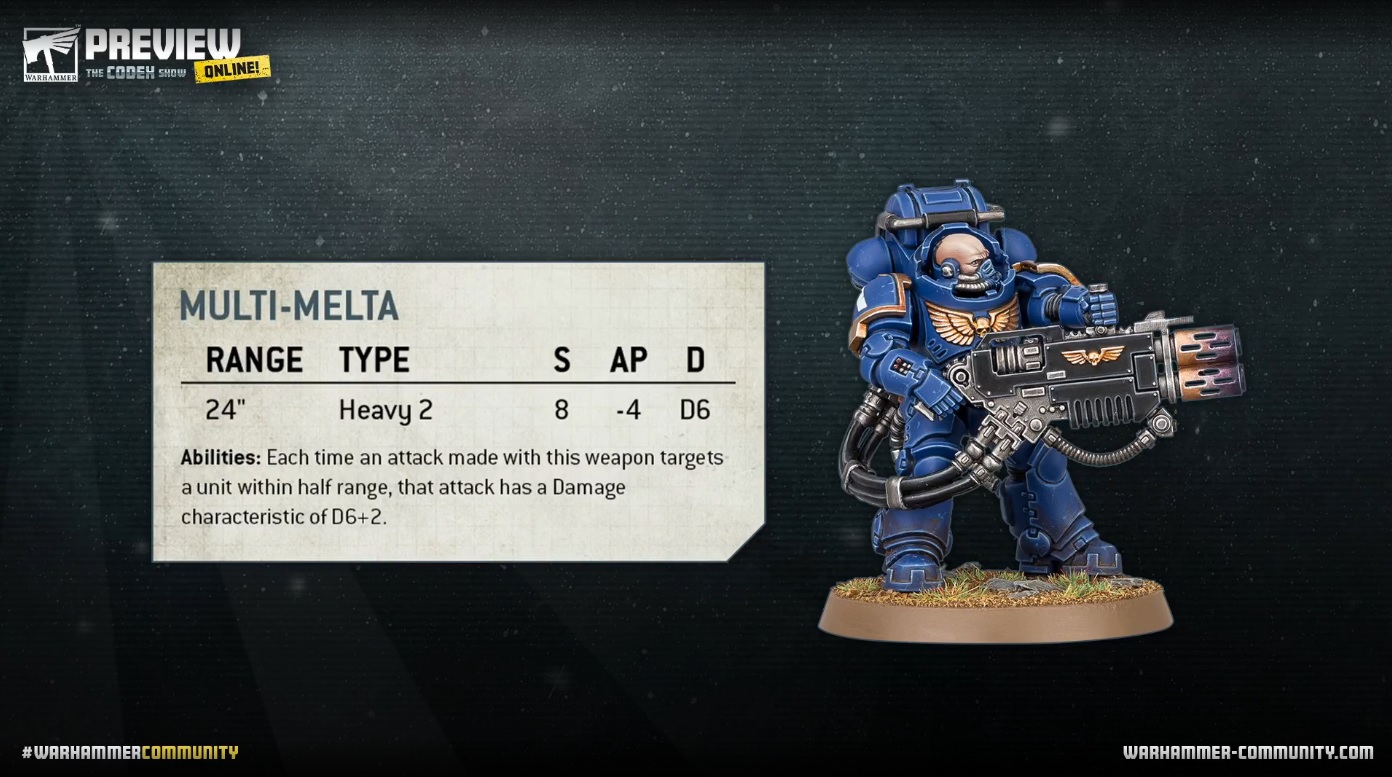 So two things – multi-part Eradicators in a new kit – all the same stuff from above (new heads, poses, weapons, etc) but we're also getting those Multi-Melta rules. We've known about them for a while but once again GW has confirmed that this is the new stat-line for the Multi-melta for all versions of it. So ya…get ready for some face melting.
All of these units are coming soon and are looking fantastic! I can't wait to see the full sprues and build these kits myself. And don't forget – all of these units are available to pretty much all Space Marine players out there (except Grey Knights who are too cool for Primaris..or something).
What do you think of these new Multi-part kits? Any units you're particularly excited for? Let us know in the comments!