In the new edition, being a core unit isn't just for troops anymore. Today, we've got a look at what it means to be "core."
GW dropped a late breaking bombshell earlier today with a preview of a new spin on an old mechanic. The idea of a force org chart has always sort of been "these are your troop choices, they're technically the core of your army." And on paper, it could be designed to make armies feel thematic, with space marine captains leading the charge into battle. Instead, we got, as GW puts it, Space Marine Captains babysitting Repulsor Executioners on the back lines. And we can't have that.
A new rule looks to change the way the game works big time. It's particularly aimed at Auras, and it makes the idea of a single unstoppable Captain a little more stoppable. Let's take a look at the "core" keyword.
via Warhammer Community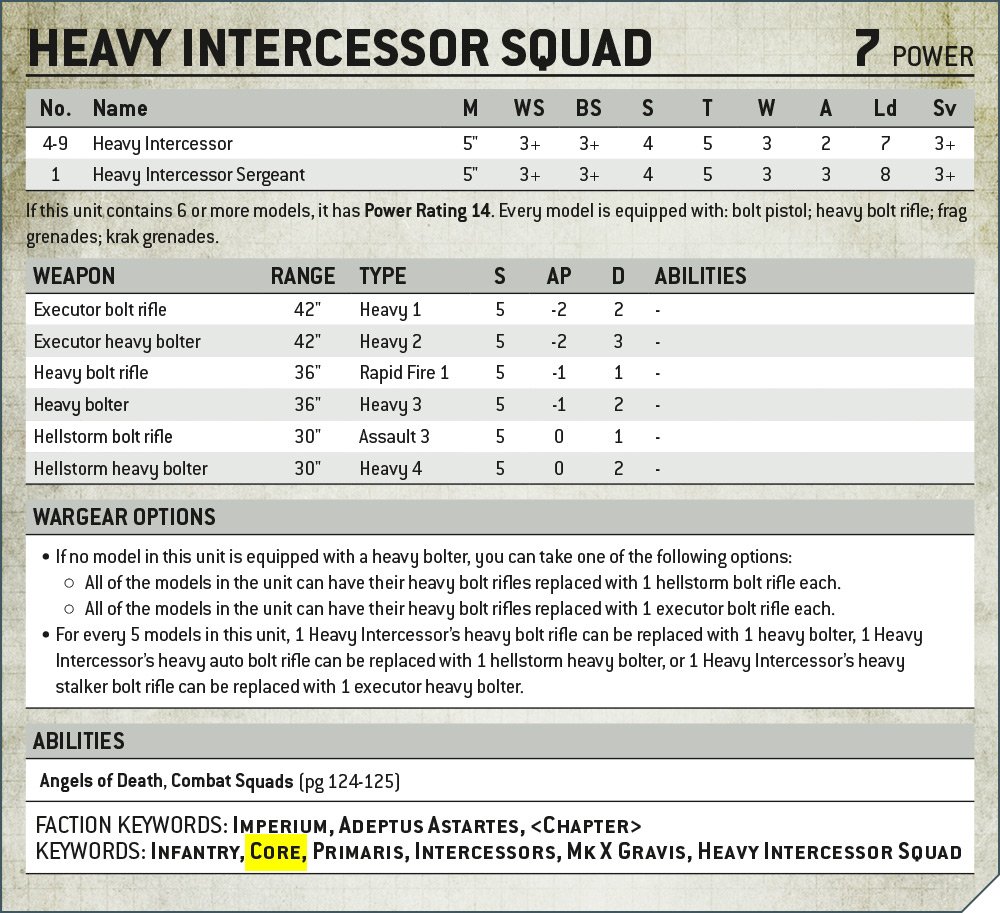 The Core keyword is used to identify units that form the fighting… well, core, of an army. These are most commonly represented by units of line infantry, though this doesn't mean it's exclusive to Troops, nor just Infantry.

In the case of the first two books, Codex: Space Marines and Codex: Necrons many Elite units such as Terminator Squads and Lychguard, as well as Fast Attack units like Bike Squads and Tomb Blades, have the Core keyword. Even some Vehicles will be Core units too, where appropriate.
So already we're seeing a shift. Depending on your faction/sub-faction, you might have all kinds of units that are the core of your army. Looking at you, Militarum Tank Companies (I can dream).
But what does the keyword do? So far, we know it affects who it's and isn't affected by aura buffs, like a Captain's zone of rerolls.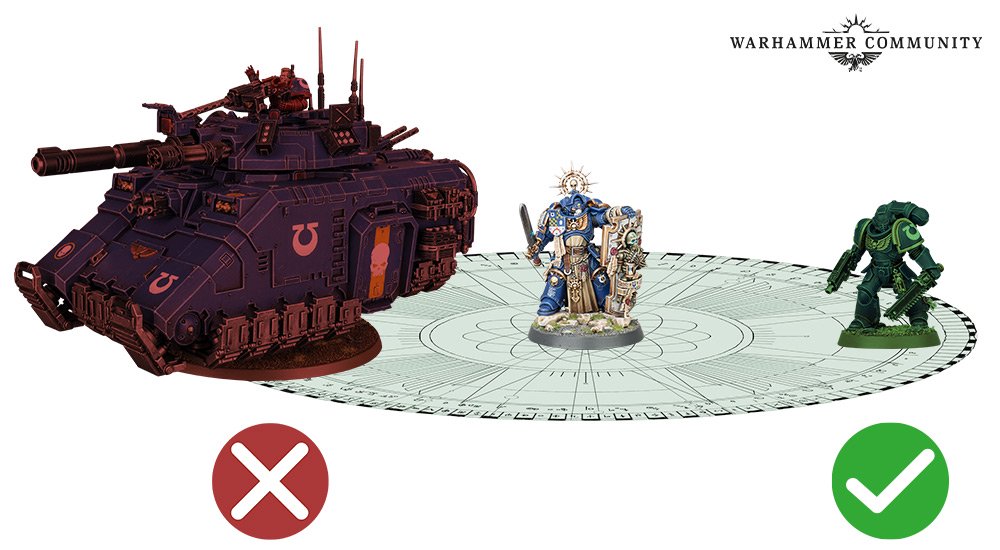 Moving forwards, many of the most powerful aura abilities will only affect Core units from a Character's (sub-)faction. This represents a more realistic form of in-situ command, with Characters acting like they're supposed to from a narrative perspective.
As they outline in the new battle rites aura, it only hits your core units, which notably, characters aren't. 
So no more captains giving themselves rerolls or hanging out with lieutenants to hit harder. Instead,  your captain and lieutenant have to double team their own guys to get the biggest bang. Which GW assures us, is what they want.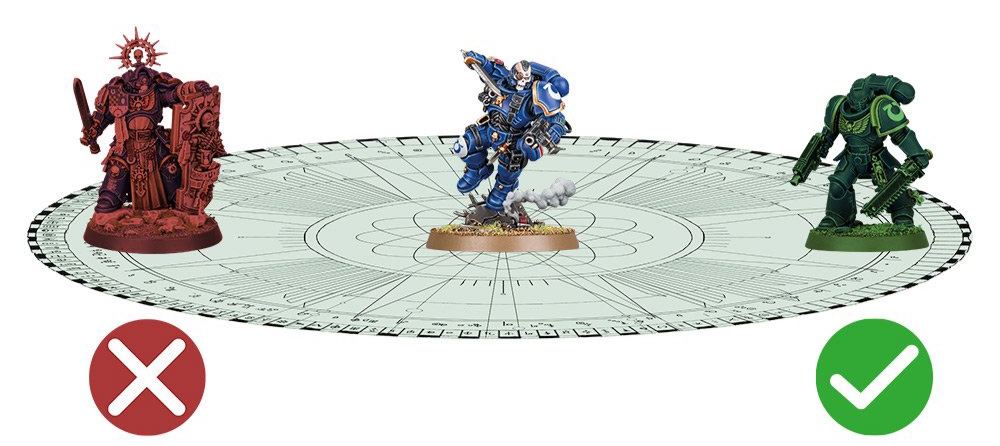 A crucial side-effect of this change is that Characters themselves won't be affected by aura abilities that utilise the Core keyword – they're supposed to be commanding others, not inspiring themselves to do better! In the example shown above, the Space Marine Captain won't be able to re-roll his hit rolls of 1 and will instead have to rely on his own merit to strike home.

Nor will the aforementioned Captain be affected by a Lieutenant's Tactical Precision aura ability – a Captain has been there, seen it, and done it all, which is why he's in charge and has such an amazing profile in the first place! However – and very much as intended – a nearby Core unit of Space Marines will be significantly more effective when in the presence of their Captain and/or a Lieutenant, just as they should be.
This will spell the end of so many combos. How will this change the course of the game? We leave that to you.
Let us know what you think of the new rules in the comments!