Warhammer 40K: Wrath And Glory Gets Updated Errata
Roleplaying in the grim darkness of the distant future just got a lot less murkier with the release of updated errata for Wrath and Glory, the 40K RPG.
Cubicle 7, hard at work as ever, have released a new errata document updating their Warhammer 40K RPG, Wrath & Glory with some tweaks, corrections, and clarifications. You can download the updated document below. Inside, you'll find a few much-needed rules tweaks, including a revised "Outsider Species" ability, a number of combat rules fixes, with a focus on Conditions. And of course, updated psychic power rules that allow for both more AND less deadly combats. A list of the errata is below.
via Cubicle 7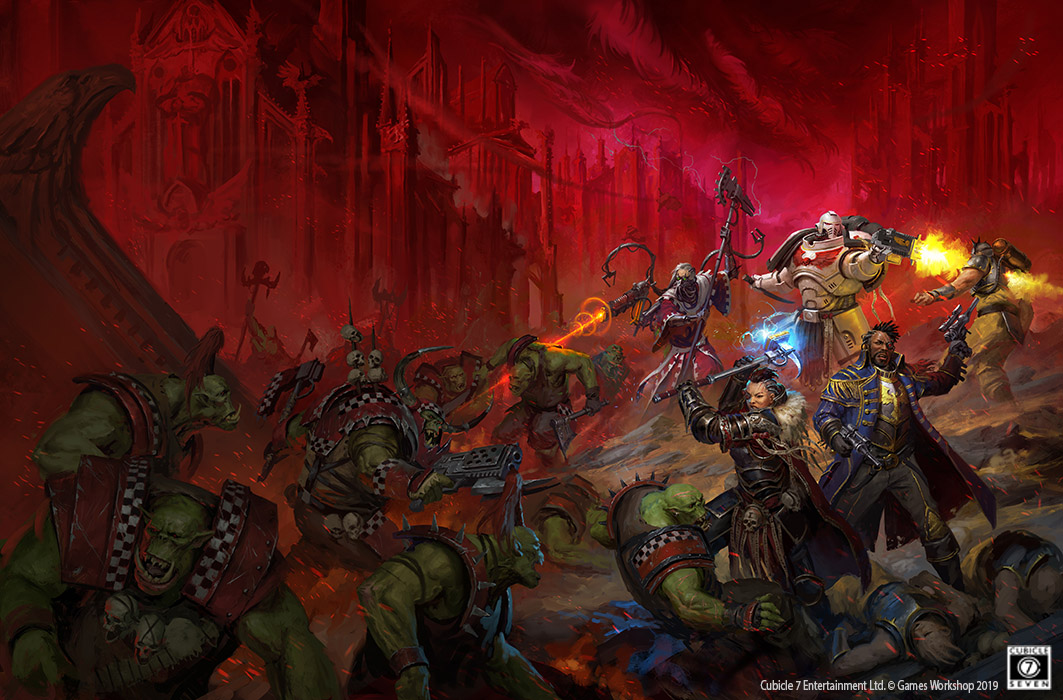 The Outsider species ability has been replaced with a universal rule for interaction between two individuals of different species.
The doubled entry in the Aeldari Hair table has been corrected.
We have clarified that all Traits have a minimum value of 1 except for Corruption.
Slate Monitron has been added to the Tempestus Scion's Wargear.
The Rogue Trader's Archetype Ability applies specifically to Tests to acquire goods and services..
The Warlock's Archetype Ability now awards one Runes of Battle psychic power of your choice.
The Primaris Intercessor Archetype now receives the Ballistic Appeasement Autoreliquary.
The toughness, Agility, Initiative, and Ballistic Skill of the Primaris Intercessor Archetype have been adjusted.
The Counter Attack Talent has been corrected.
Duty Until Death can be activated when you suffer more Wounds than your Total Wounds.
Gallows Humour's TN has been adjusted.
Erroneous d66 listings in the Combat Complications table have been corrected.
The Hindered and Staggered Conditions have been adjusted to last until the end of your next turn by default.
The Silent, Spread, Sniper, Power, and Heavy Bolter Weapons traits have been adjusted.
Psychic powers adjusted across the board.
Happy Adventuring!