A new Xenos book is coming in early 2021 – but which army should get the next codex?
There are 9 xenos factions in Warhammer 40,000. You can categorize them even further into 5 buckets – Aeldari, Tyranids, T'au, Necrons and Orks. The Necrons are getting a new book in October so we know they aren't in the running for the next Xenos book in 2021. That really leaves 4 buckets with 8 other Xenos armies to choose from. So who should get a new book next?
Orks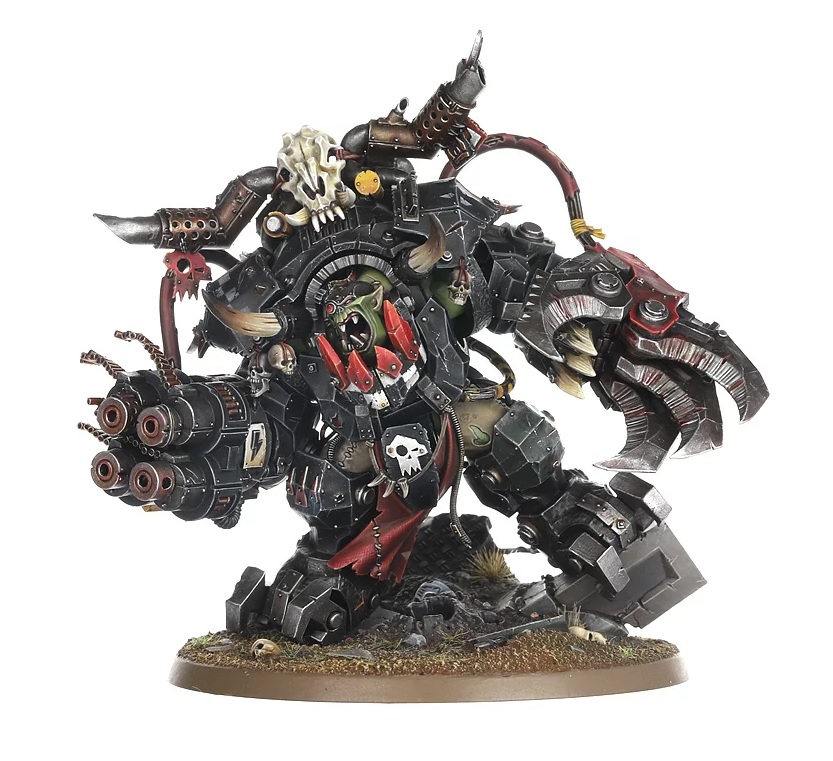 The Orks have some momentum after the events of Psychic Awakening. Plus they got a new Ghaz (and Makari) model. Unfortunately those models were only available in the Prophecy of the Wolf box. Now, I'd expect GW to want to get out a new Ghaz kit relatively quickly. And Space Wolves are getting a Codex so it would make sense for them to repackage Ragnar Blackmane for that release, too. So could we see something similar coming down the pipe for Orks and Ghaz in early 2021? It's a possibility. Plus we got that Ork Teaser from the Launch previews…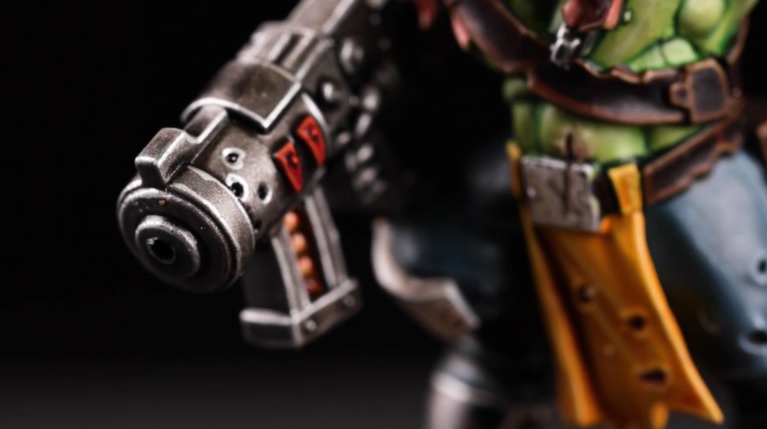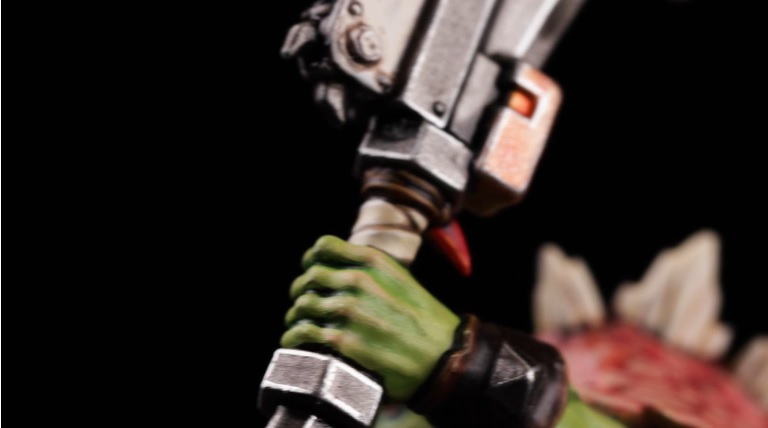 So should Orks be next? They seem like a strong contender…
T'au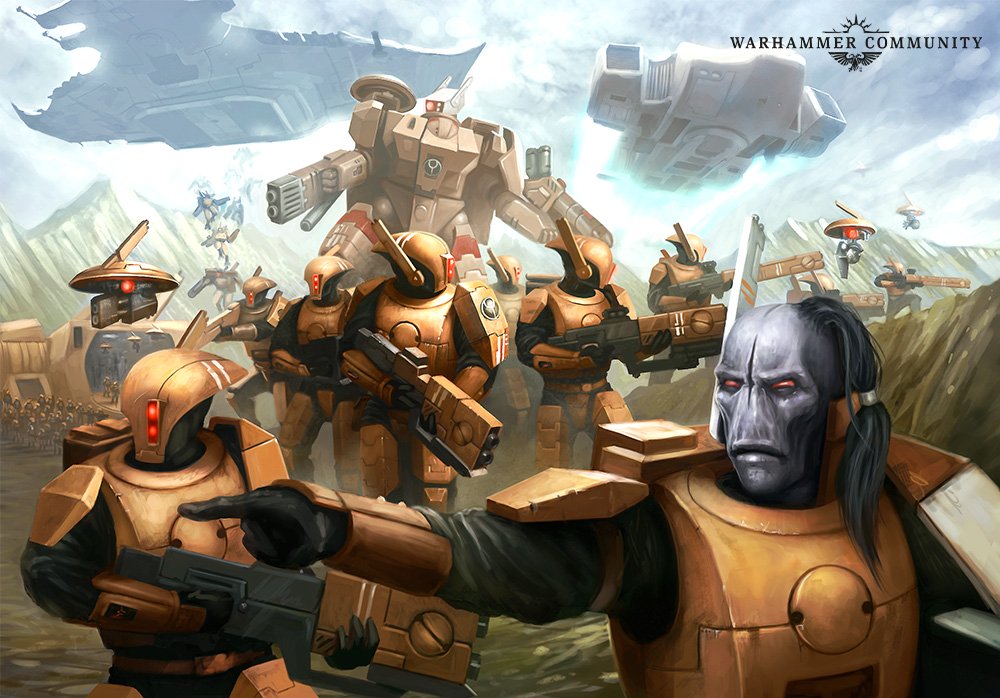 The T'au are another strong option. They are a fairly popular army and do well in the Competitive scene. Plus folks seem to love their crazy awesome manga-esque Battlesuits. Psychic Awakening didn't do a whole lot for the army either (in terms of models at least). And we haven't seen much in the way of teasers for them. Is GW waiting to surprise everyone with a big T'au release in early 2021? If that was the case, you'd think they would have at least teased some models during the Launch event. Or maybe that was all just part of the plan to distract us for the Greater Good!
Tyranids & Genestealer Cults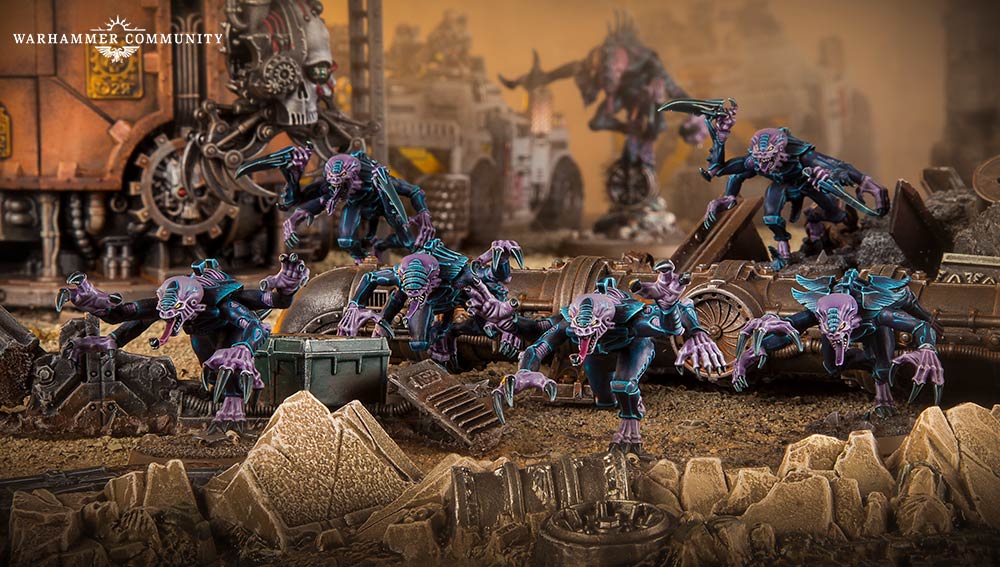 This is the first "bucket" of armies out of the ones we mentioned above. You can sort of lump the Tyranids and Genestealer Cult together because they are allies – sorta. The events of Psychic Awakening didn't really bring any new models to the tabletop for either faction. That said the GSC is relatively new compared to the 'Nids with their model range definitely being the more modern of the two armies. Sure, the Tyranids have some new Big Bug kits, but overall, all of the GSC range has benefited from the new 3D sculpting and design. Except for one unit in particular. Genestealers.

Both armies use Genestealers and it would be a cool way for GW to produce one kit that benefits two armies. Maybe we'll get a new Genestealer box when we get either a Tyranid or GSC codex next. However, as much as I do want a new Tyranid book personally, I don't think either book is on deck for early 2021. Again, we've seen no teasers for either army. And honestly, I'd rather wait to get a new codex later and *maybe* get the same amount of love the Necrons got with their revamp. More than half the range is new plastic kits and I'd LOVE to see that happen to the Tyranids. Just sayin.
Aeldari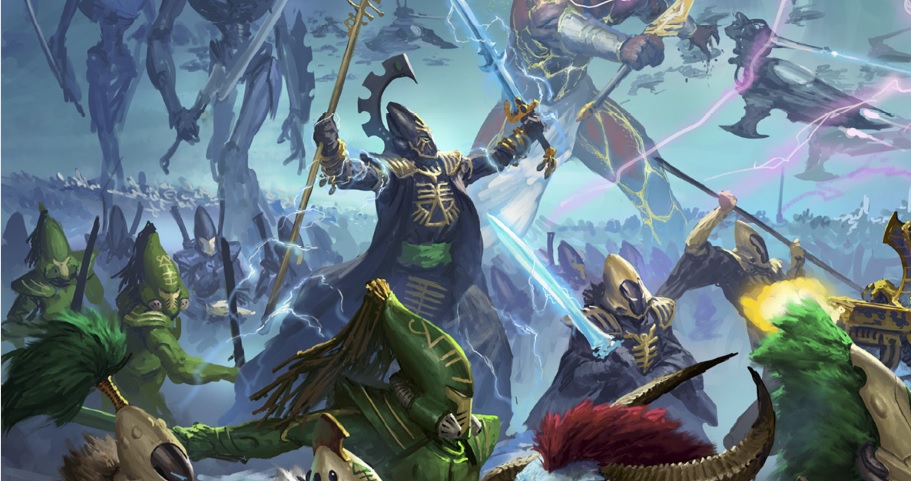 The final "bucket" of Xenos is the Aeldari. This encompases the Craftworld Aeldari, the Drukhari, Harlequins, and the Ynnari. And realistically all of them could use some love. The Craftworld range is getting long in the tooth at this point. The Avatar is in desperate need of a plastic kit as are the rest of the Phoenix Lords and the majority of the Aspect Warriors. That would be a pretty big undertaking but after the Indomitus wave of new things I'm feeling confident that GW could manage it.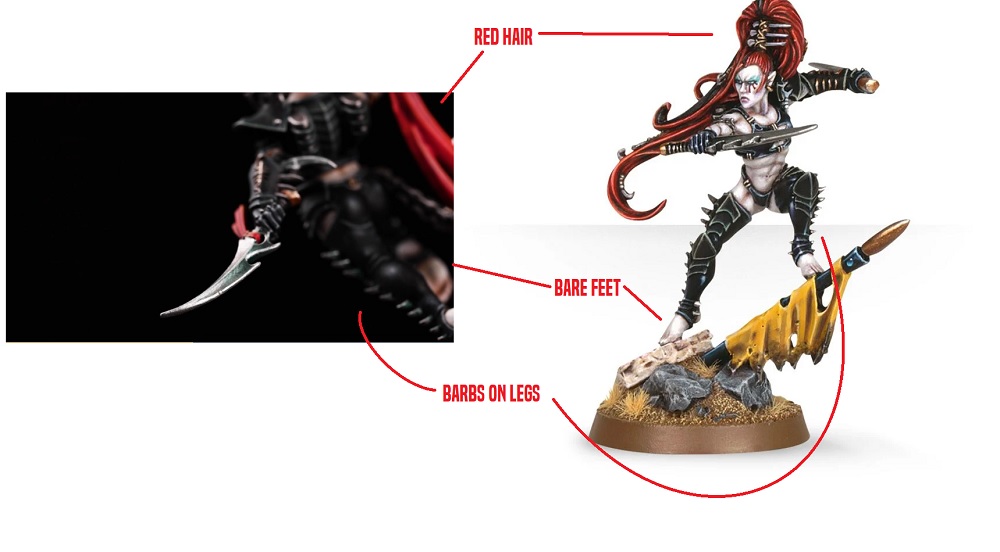 Then there is the Lelith teaser from the Launch Preview. This one was pretty clearly in the works. I think the Drukhari are a strong contender for a new Codex in early 2021 just because this model was teased multiple times. It popped up as a few Rumor Engines, too. We could very easily see a new Drukhari Codex with a Lelith model released at the same time.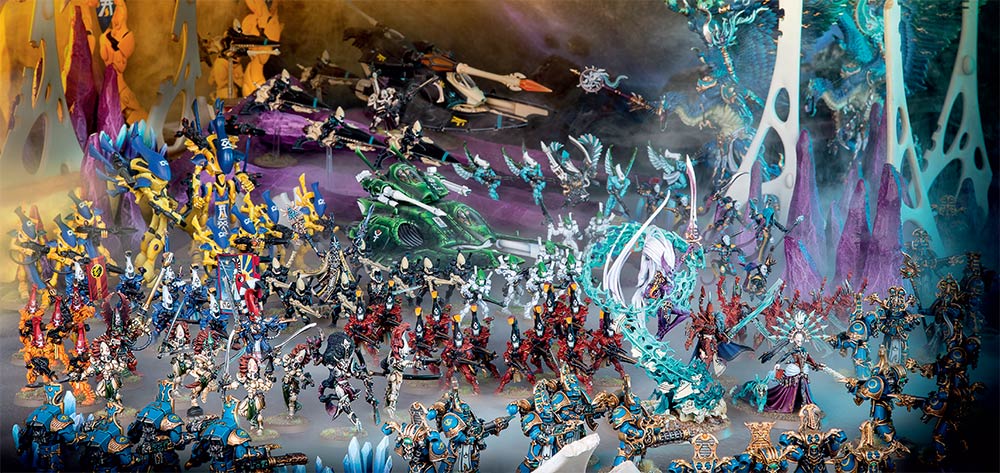 Next, we have the Ynnari. What happened to this army? They came on the scene like a wrecking ball and then got hit with some pretty big (and probably justified) nerfs. It was supposed to be the army that helped bridge the two factions of Aeldari into a unified fighting force. And while it did that, it sure seems like the game has changed and moved away from "Soup" lists like the Ynnari. Maybe it's time for a new Ynnari book to help "fix" this style of play. Or maybe GW is still wrestling with what this army is supposed to be. Either way, I don't think the Ynnari Codex is a strong contender currently.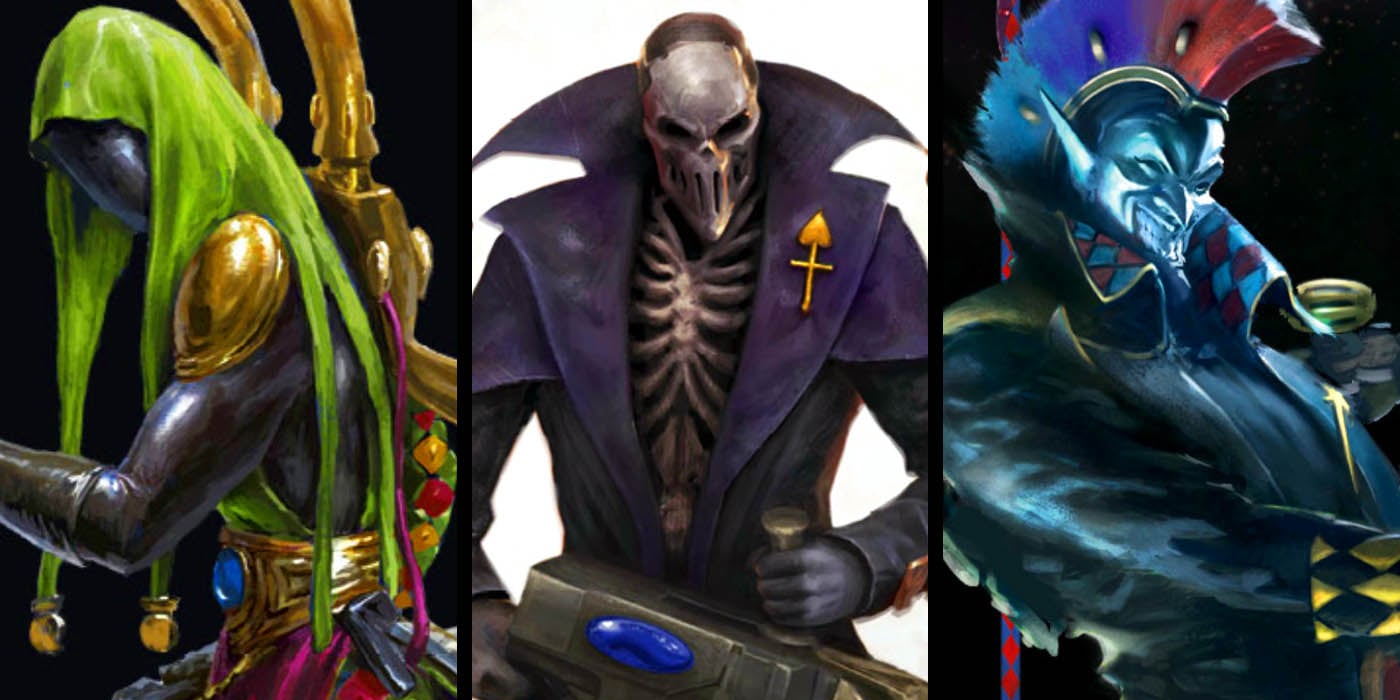 And finally, we have the Harlequins. This elite army is still relatively new compared to the Craftworld and Drukhari models. It's also a smaller range in general. I get the feeling that GW isn't quite sure what to do with this army either as they keep pushing out "updates" for them in White Dwarf. Should they get an entire codex or should they just get rolled into another Aeldari book? Personally, I'd rather see them get a few more units and get filled-out as an army instead of getting absorbed into another book. Unfortunately, I don't think that's going to happen very soon. Could we see them get a new codex in 2021? Maybe – but I don't think they would be the next up out of the entire Xenos lineup.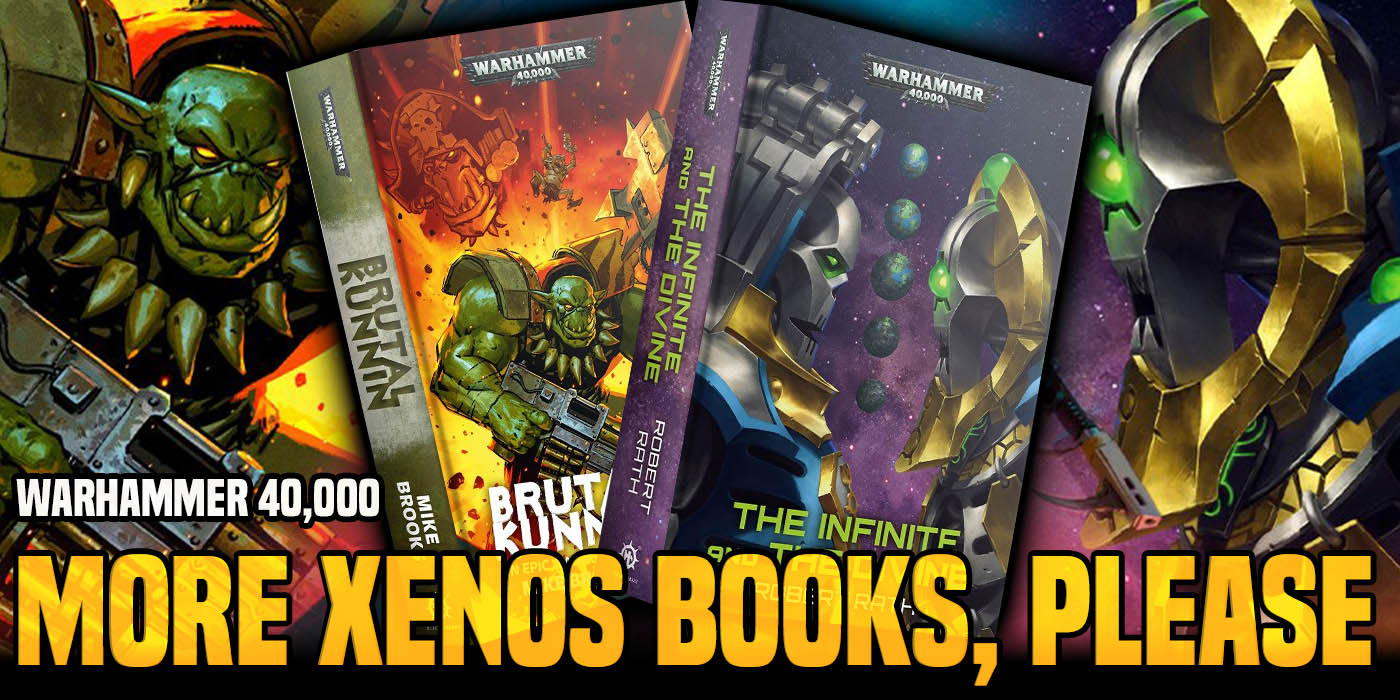 If I had to place a bet, I'd hedge my bet by splitting on either the Orks or Drukhari in early 2021. After that I have no idea. Sure, I'd love to wishlist, but based on what we've seen teased I think both of those armies are in the running.
What do you think? Which Xenos Army is going to be next to get a Codex after Necrons?