With all the new changes coming everyone's going to be gunning for Space Marines and if you're CSM, these are the units that will get the job done.
If you're wanting to be prepared for killing droves of 2 wound Space Marines, you better be hitting the books. Games Workshop put out a list of units that they consider to be Marine Killers – and they are right. But we wanted to take a deeper dive into the Chaos Space Marine side of things at some units that are going to be just want the doctor ordered.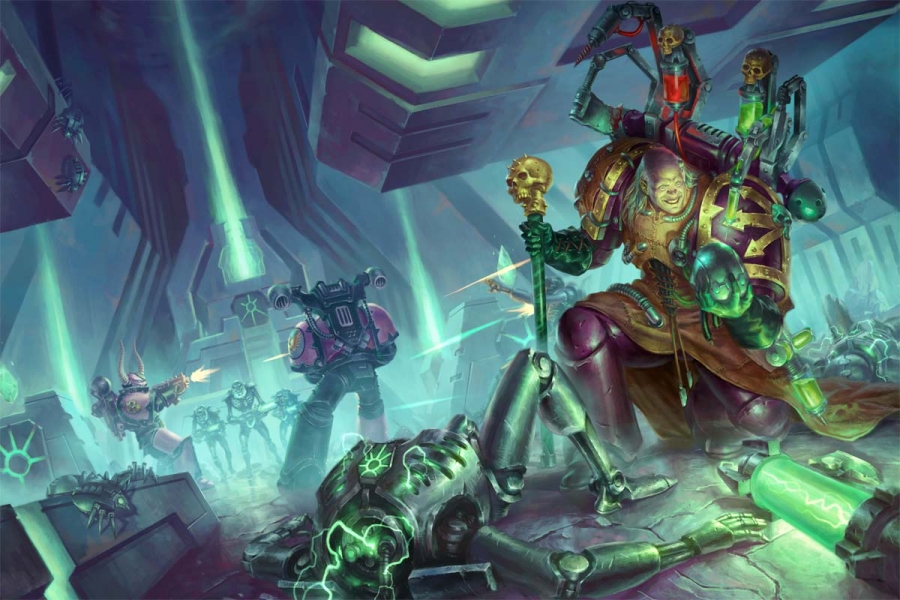 "Someone call for a doctor?!" No Fabius. Go back to the lab!
If you're wondering where to start with your Chaos Space Marines to tackle those pesky loyalists, here's a few more suggestions for some real Marine killers.
Lord Discordant on Helstalker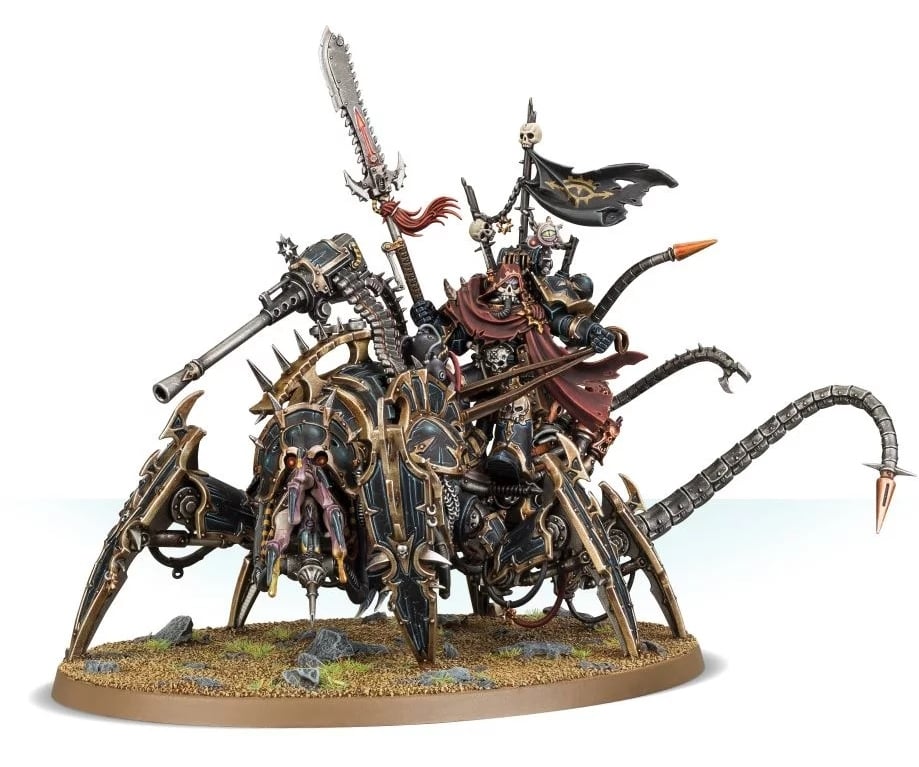 This guy is STILL a beast. His Impaler Chainglaive still does 2 damage and his Helstalker's weapons are at least D3. Between the Baleflamer and his Close Combat attacks, he can pump out enough attacks to drop a 10-man squad by himself. Don't leave home without one!
Obliterators & Mutilators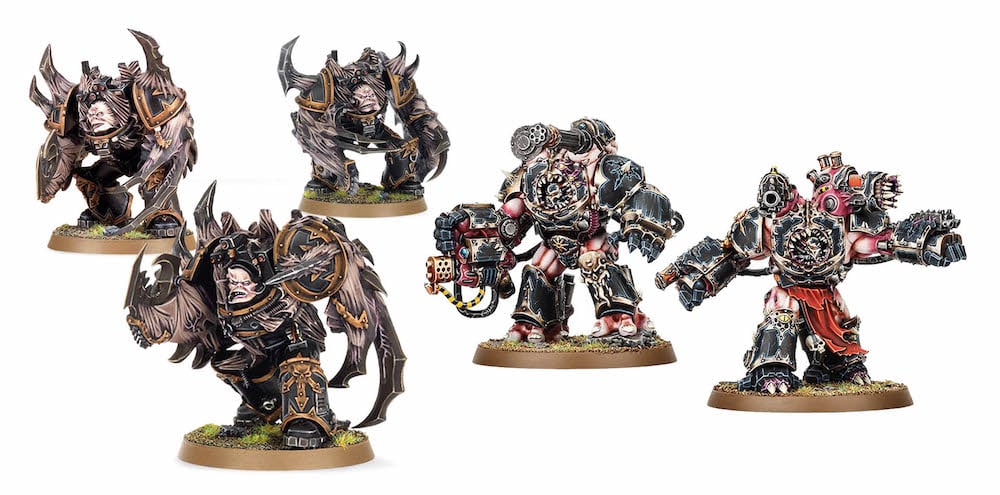 These two units have that super weird random AP and Damage. If you get lucky, they could really do a number on some 2 Wound models. And if you get even luckier, we might see a new Mutilators and Obliterator combo kit in plastic one day…
Chaos Spawn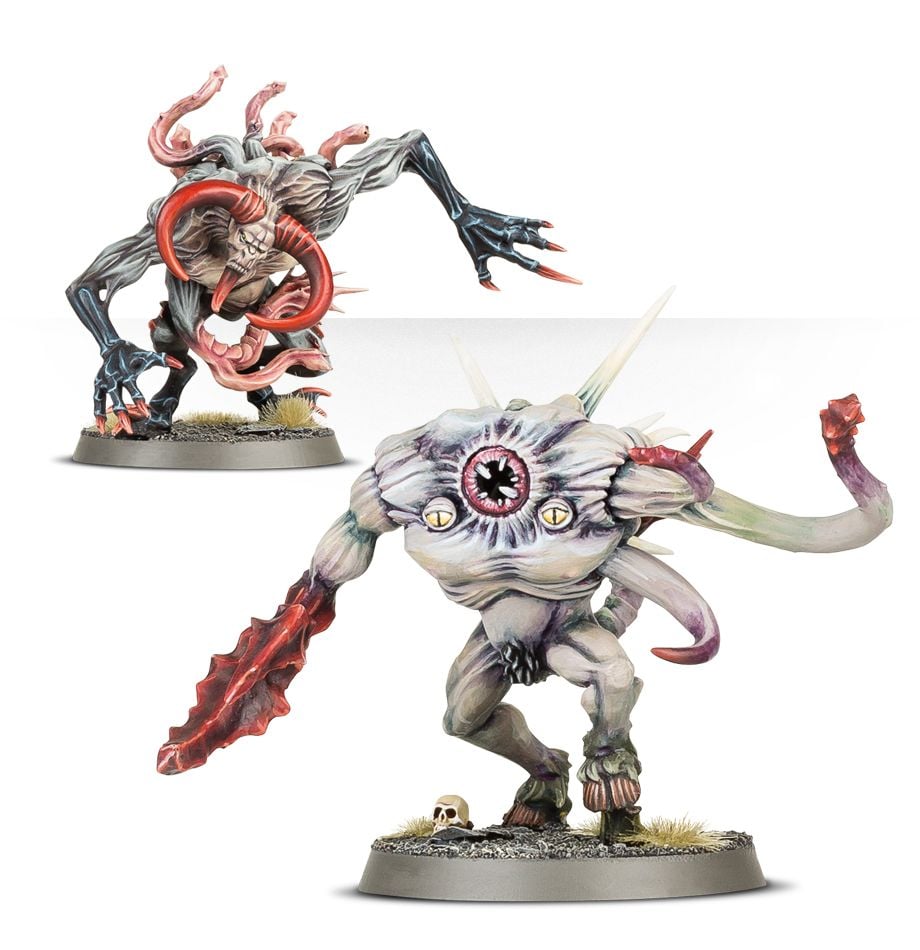 So Chaos Spawn have a random number of attacks but the attacks themselves are AP -2 and 2 damage each. They are actually kinda cheap too and are tough enough that they WILL cause a headache for your opponent. You might want to pack a few of these in your lists…
Heavy Bolter Havocs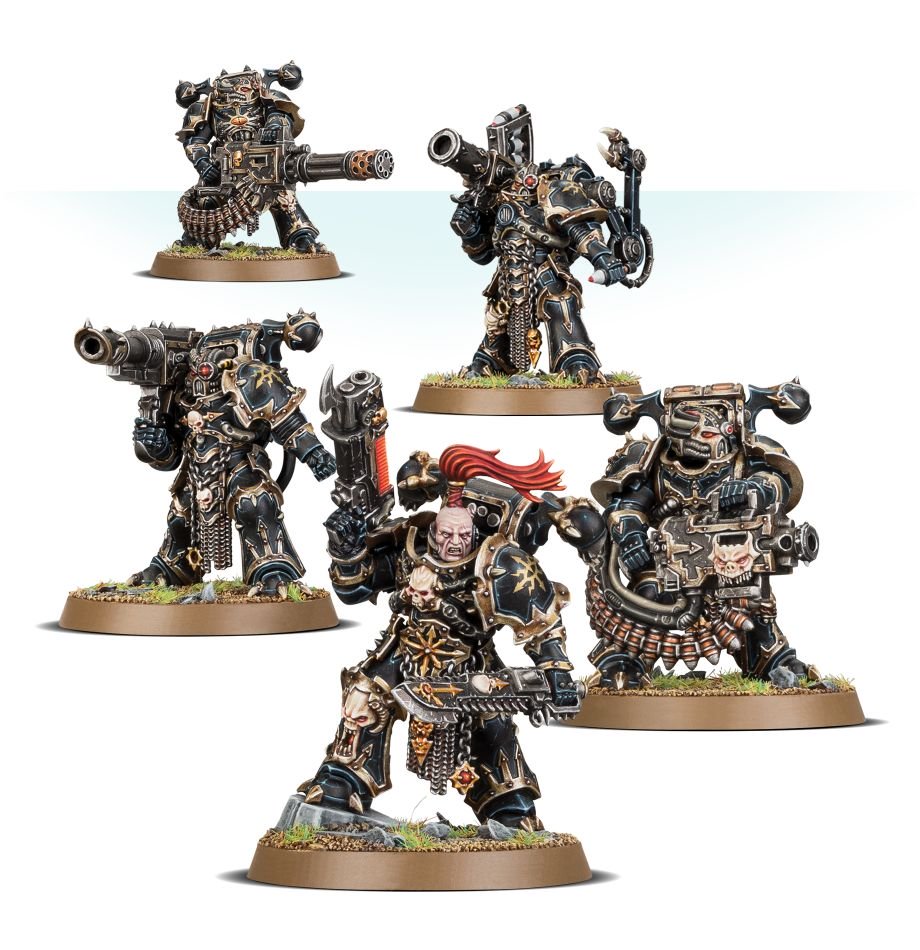 So uh…anyone got any heavy bolters from their Havoc kits they don't need? I think this one goes without saying, but with the Heavy Bolter buff, Havocs are going to put out a wall of 2 damage fire that will make every 2 wound Marine want to take cover. Plus, they can move and fire with no penalty. What's not to like?
Chaos Predator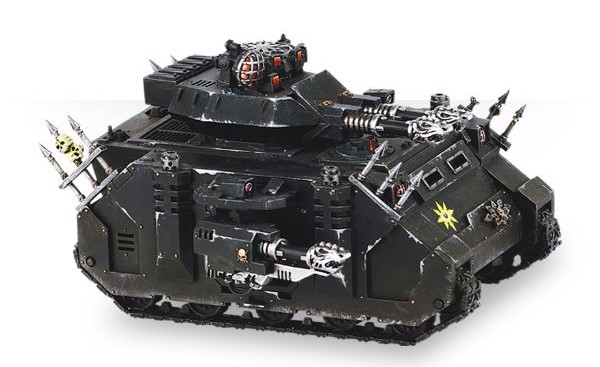 Tanks in general got better. While Space Marine Predators are kinda sad because of all the new Primaris toys, Chaos Space Marine Predators don't have to compete with those jerks. And if you want a weapon platform that will drop a Space Marine squad with haste, take a Predator. Load it up with Heavy Bolters and the Predator Autocannon and watch it go to work! Once that Heavy Bolter Buff hits, it has the potential to drop 12 shot and each failed armor save is a dead 2 wound model.
Forgefiend/Maulerfiend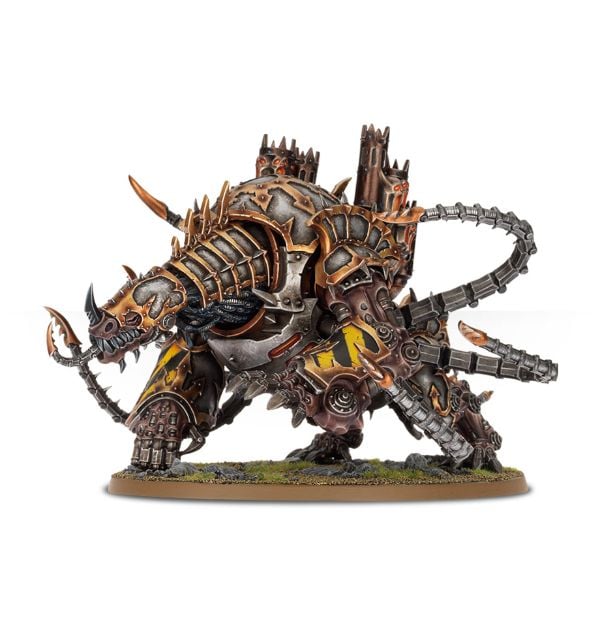 Either one will do. The Forgefiend's shooting attacks are either D3 or 2 Damage depending on which option you choose. But personally, I think the Maulerfiend might be my favorite. The Lasher Tendrils grant an additional 6 attacks that each do 2 damage and the Maulerfiend fists do 3 damage. These hellforged daemon engines will rip those units to shreds!
Venomcrawler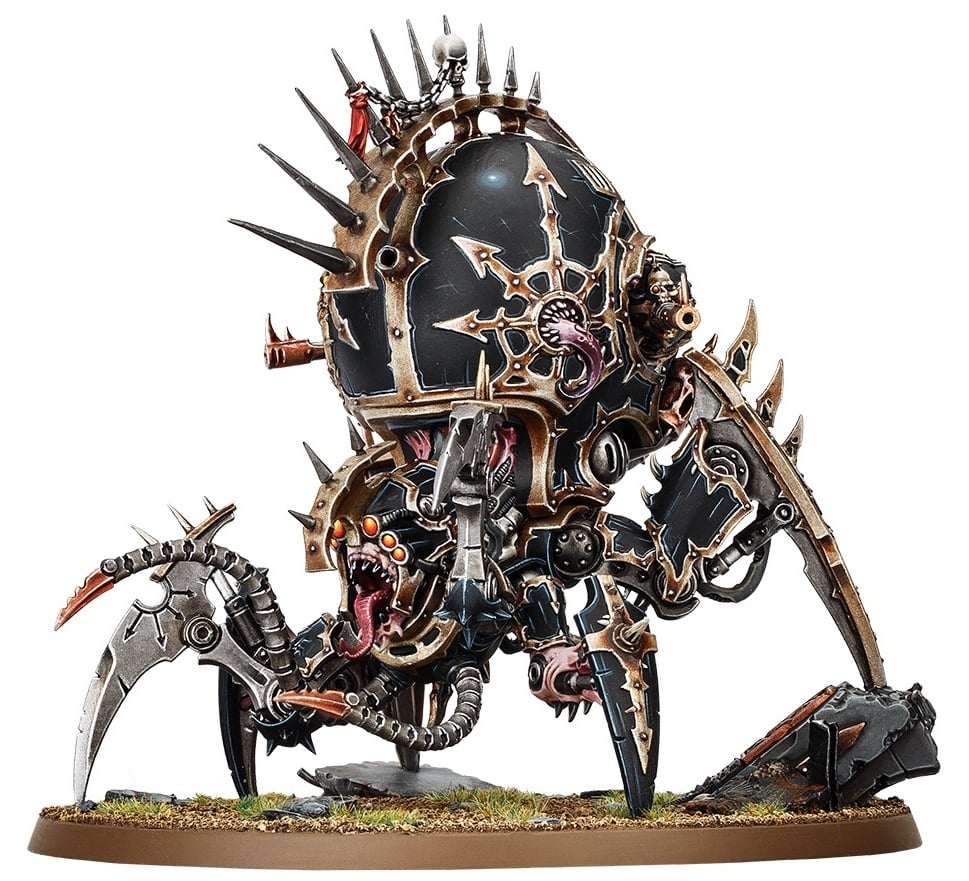 Don't forget about the Venomcrawler either! It's another one of those Daemon Engines where each of its attacks can do multiple damage per hit. It's two Excruciator Cannons each do D3 shots at D3 damage and it's melee attacks are either 3 damage or 2 damage depending on which weapon you decide to swing with. What could go wrong with a few of these on your side?
Khorne Lord of Skulls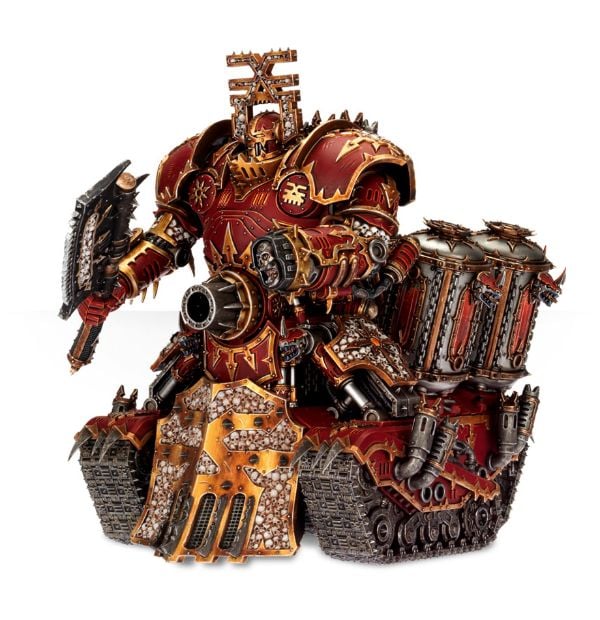 It IS a super-heavy, so…duh. It's going to be good at killing 2 wound models for days. The weapons on this thing range from D3-to a flat 2 or 3, and even a flat 6 damage. It's going to smash marines that are dumb enough to get in its way. Would I take one? Eh…it's a big target! But hey, if it gets to do it's thing Khorne will be pleased.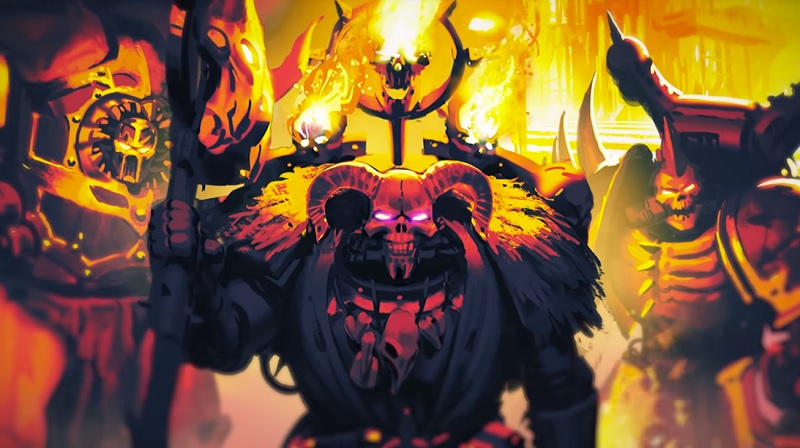 We didn't mention any of the named characters, chaos god specific daemons or cult troops. But those have some potential – we just need to wait and see which rules get rolled out to them. In the meantime, all of the above options are good places to start if you're worried about killing things with 2 wounds!
I think Chaos might be alright in the long run. Now I kinda want a CSM Daemon Engine Army…