Plasma weapons in Warhammer 40,000 have always been risky but now the just might be worth the reward. Let's chat.
One of the most infamous things about Plasma in 40k is that it can sometimes kill the user. We're of course talking about Imperial weapons here – not T'au or Aeldari.  None of the other major weapon systems in the Grimdark have the potential to jam and backfire the way Plasma does. But thanks to some of the changes in 9th and the weapon tweaks we're seeing, Plasma just might be on the rise in the very near future.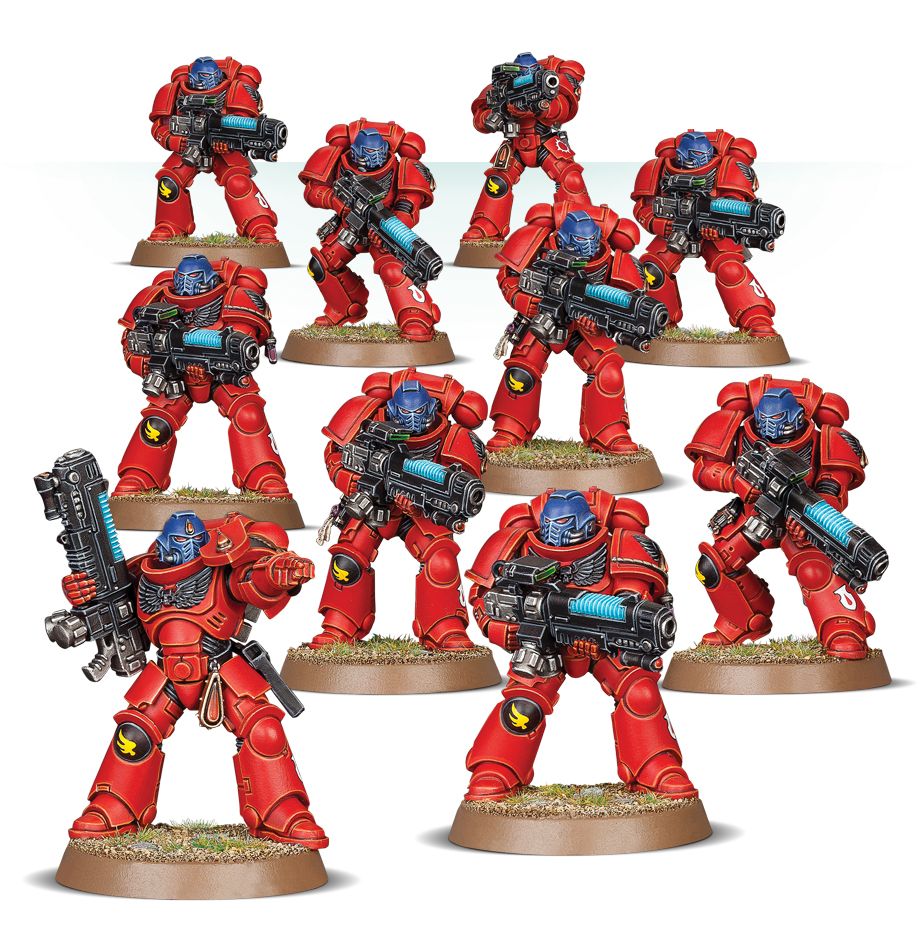 Plasma Is Safer
Thanks to the new modifier limits in the game, you can no longer stack those -1's to hit into crazy -2 or -3 in some extreme cases. Now, it's capped at -1. So Plasma has a better shot to hit than in previous editions. On top of that change is probably an even bigger change: Plasma's backfiring has started to move towards "Natural 1s" only. This is huge. We've seen it change in various spots but this means that those 2's won't kill your troopers now – you go from a 1/3rd of your shots being accidental deaths to 1/6th.
Those two factors alone are a big boon for Plasma. But there is also the widespread use of Auras in the game that allow for Re-rolls of both hits and wounds. Even if it's a re-roll 1s to hit, that can save your Plasma-wielding trooper's life. It goes from a 1-in-6 change to a 1-in-36 chance. That's a HUGE safety jump.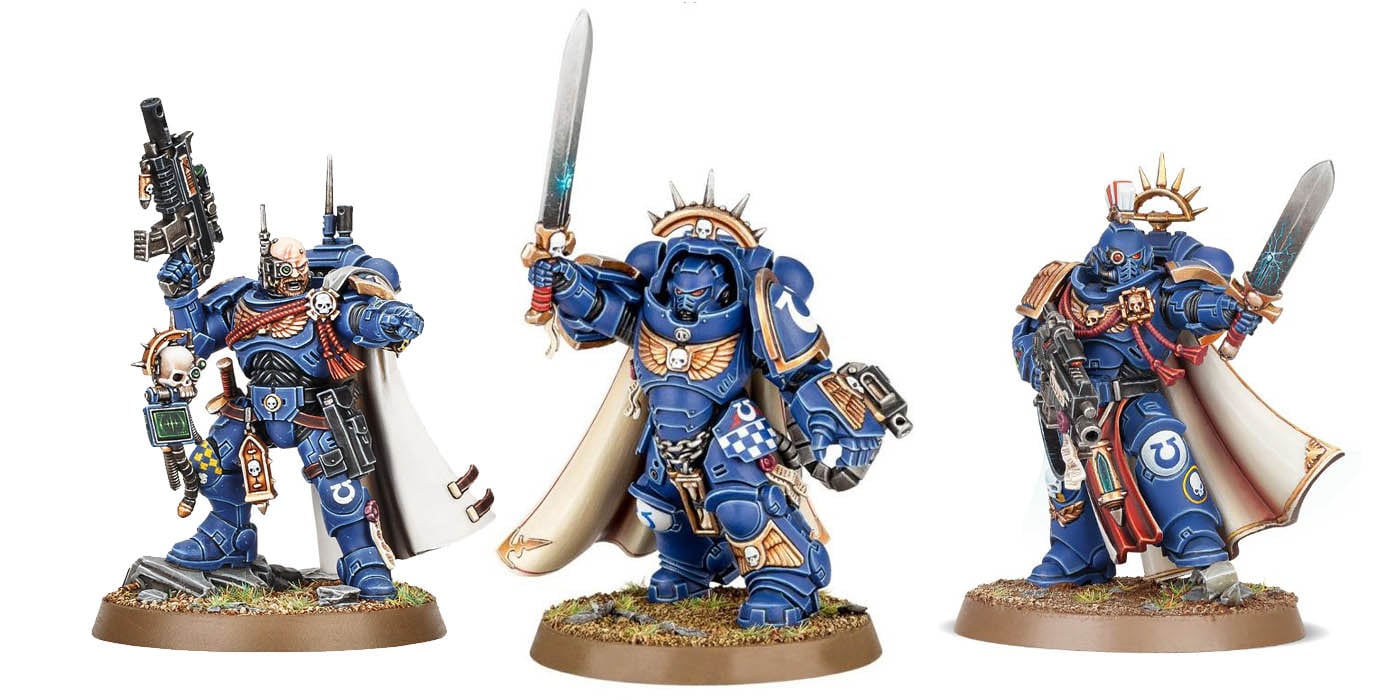 "Thanks Captain!"
Plasma Gun Utility Has Increased
We all know there are some fundamental shifts that have happened in the game due to the missions and objective scoring. Folks are going to want to bring mobile units to jump out and take objectives. These types of roles favor things like bikes or Terminators. You know what's really good and hurting high toughness troopers with good armor? Plasma.
Plasma is also going to be super handy against those pesky 2 Wound models that are going to pop-up everywhere come October. Most Plasma has the option for a flat 2 damage – that's going to be a big and important rule to remember! But it's not just those 2 wound models that will be in danger. Because of the statline of Plasma, it's a threat to pretty much everything. It's high strength, great AP and can get to 2 damage – in some cases 3. And many Plasma weapons also have the ability to fire multiple shots.

Plasma has also gotten a stat bump for some units, too. At least that's from what we can decipher from all the Space Marine Assembly Guide changes. We're not going to sugar coat it, this is all very confusing – but from what we can tell some of the base Plasma weapons went from 1 damage to 2 damage without supercharging. That's a pretty big deal. If you can fire multiple shots that can do 2 damage without the fear of overheating you're going to kill Marines left and right…and anyone else who needs to get taken out quick.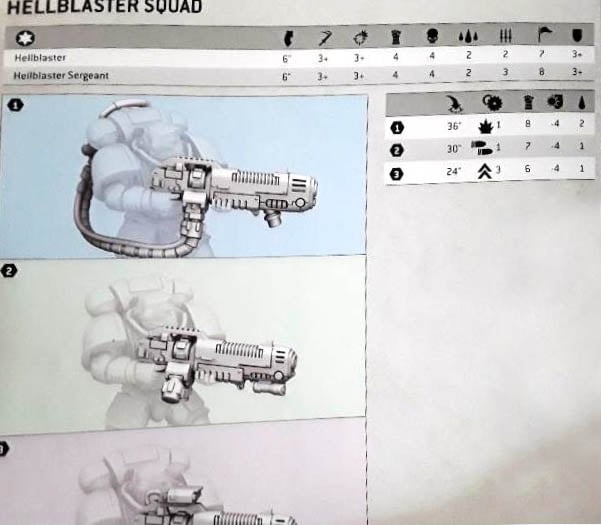 Three shots at str 6, AP -4 and 1 damage is still pretty darn scary!
Obviously Hellblasters look to have benefited the most from this change. However, we're still waiting on the codexes to start showing up to be sure. It's not just the Imperial Armory that got a lethality boost and we're thinking that everyone with plasma or plasma-like weapons might get a similar treatment.
Plasma is safer and more useful than it's ever been in the history of 40k. It's still risky but it's going to be much more rewarding for those who want to gamble with their troopers. With the right setup, it's low risk and high reward…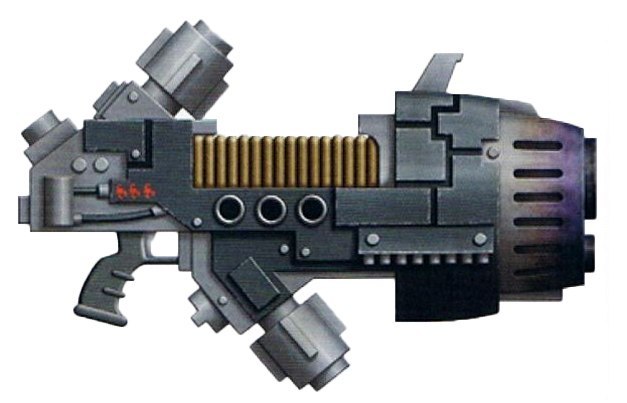 Do you feel lucky enough to swap to Plasma in your units? What do you think of the improvements to Plasma?