It looks like the Necron Annihilation and Command Barges are also getting an beefy update in the new edition. Take a look.
This image from a miniature assembly guide has been doing the rounds on Facebook, Reddit, and some forums today. This is the assembly sheet from the recently reboxed 9th edition Infiltrator/Incursor kit. While the main unit itself is pretty similar, There are some weapon changes!

All New Annihilation / Command Barges
The main statline has some goodies.
Updated Stats:
Command Barge Toughness change from 8 to 9
Command Barge Attacks change from 3 to 4
Moving onto the guns.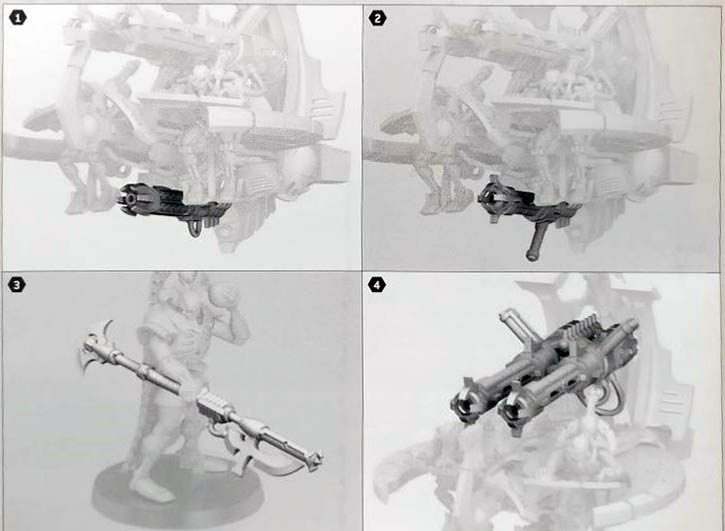 Updated Weapons:
Tesla Cannon change from Assault:3 to Heavy:3, and Range: 24″ to 30″
Twin Tesla Destructor change from Assault:8 to Heavy:10, and Range: 24″ to 36″
Notes
This is the short assembly instructions stats, so it's missing all the detailed datasheet rules.
Overall more firepower at longer ranges. The Barges are already benefitting from not suffering the -1 to hit when moving, so the shift from Assault to Heavy weapons actually increases their lethality. The Extra range on 9th's smaller boards means the Barges can reach out across the table even more than previously.
On the stat side of things, it is interesting to see GW bifurcate the two unit's stat-lines, making the Command Barge tougher. That bump from 8 to 9 is going to make a difference to all those S:4 (looking at you marines) attacks headed it's way. I would not be surprised to see increased durability baked into the new Necron rules all over the place when the full codex comes out.
What do think of the updated Necron Barges, and what other changes do you expect from the Necrons to deal with the new Marines?