D&D: Booming Blade Nerfs, Tasha's Shipping Delays, and Other News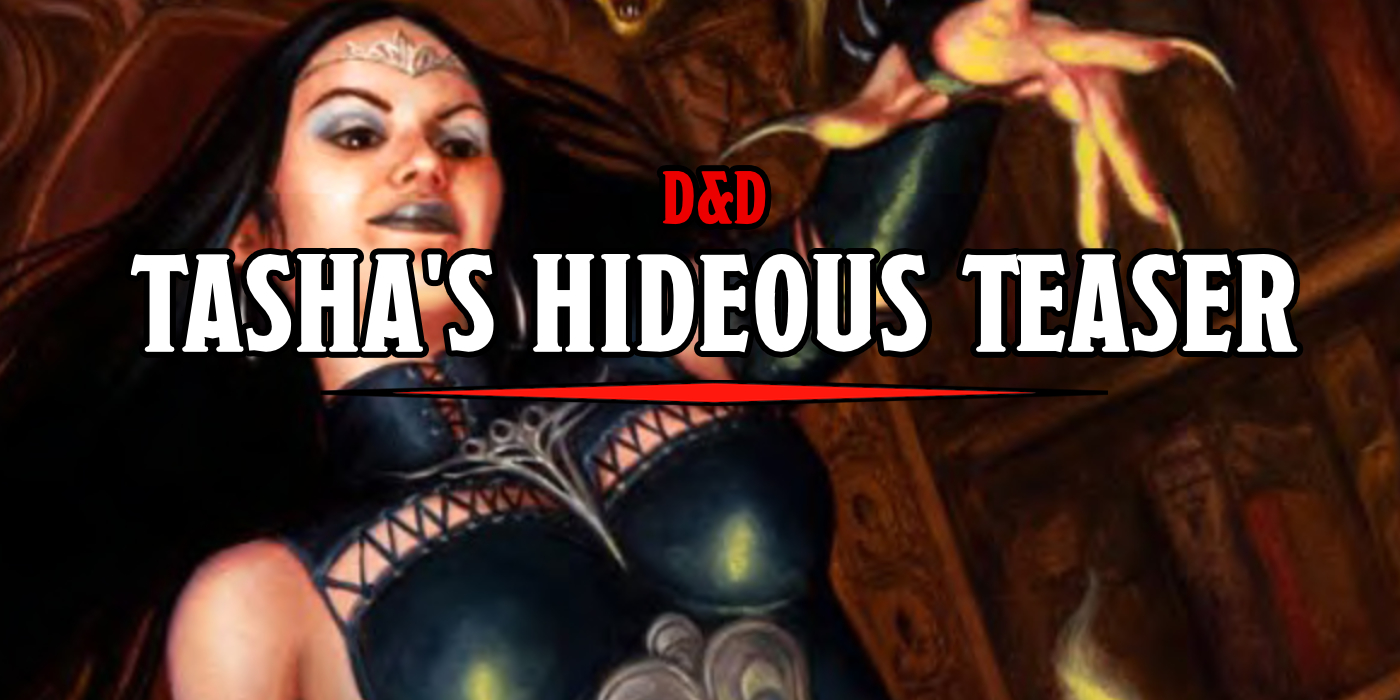 Tasha's Cauldron of Everything has big things in store for D&D, including a big change to a popular cantrip, and delays shipping overseas.
One last roundup of Tasha's Cauldron news before the weekend hits. First, owing to COVID-19 related complications, the physical book release of Tasha's Cauldron of Everything has been pushed back to December for the Europe and Asia-Pacific regions, as WotC reports: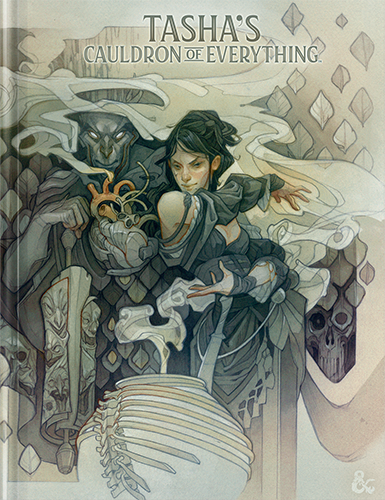 Due to shipping complications related to COVID-19, the physical book release of Tasha's Cauldron of Everything in Europe and APAC ONLY has been delayed to December 1, 2020. Thanks for your understanding! To reiterate, this delay is *only* for the Europe/APAC releases, and the launch of the book in North America is not impacted at all.
Players in those areas can still grab the digital edition come November 17th, but will otherwise have to wait two weeks. This isn't the first time a WotC "physical release" has been delayed, though according to their website, it's only those regions, so if you're based in North America, your launch should still go as planned.
Which brings us to another big change that's making the rounds. As spotted in some of the previews of Tasha's Cauldron of Everything, there's been a big change to Booming Blade that has some players wondering about the spells' utility. Here's the spell as it is now: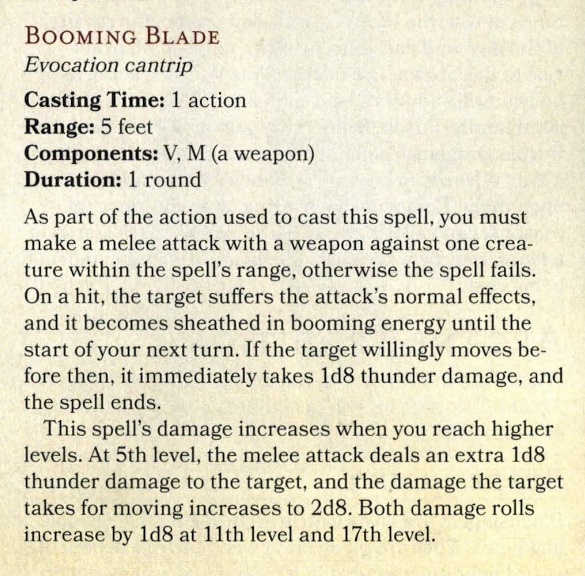 But in Tasha's Cauldron the range of the spell is changed to "Self" which seems like a minor change, but actually carries fairly substantive implications. Booming Blade and Green Flame Blade are an important part of the engine behind most of the Gish builds in D&D–and if you don't know what those words mean, I envy you. But to clear things up, a gish is an old school D&D term for fighter/mage, and the change takes away one of the best tools in a Sorcerer's arsenal.
After all, right now, Sorcerers make for the best "swordmages" because they could previously use Twin spell to cast Booming Blade on multiple targets. It also means you can't use it with reach weapons anymore, or potentially with Warcaster. I imagine there will be many a Sage Advice question about the new spell after this.
Folks are wondering if there are more changes like this in store–and with a reprinted Bladesinger, there's a lot up in the air with Tasha's Cauldron of Everything.
Happy Adventuring!
Subscribe to our newsletter!
Get Tabletop, RPG & Pop Culture news delivered directly to your inbox.