D&D: Collect A Drizzt From Gamestop Today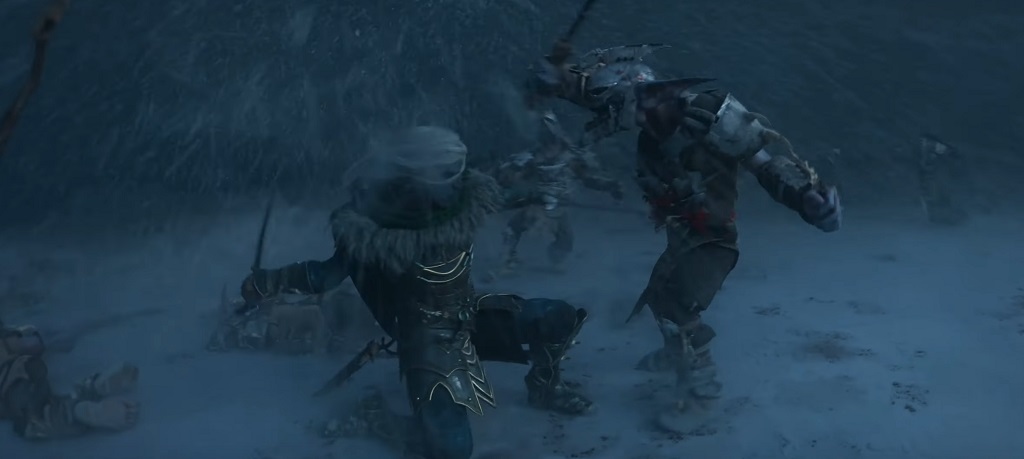 Proof that there's no pre-order exclusive too strange for GameStop, check out the Game Stop Drizz't and other D&D collectibles.
Okay look I didn't realize that GameStop was even still open, let alone branching out beyond collectibles. I guess their scheme to declare GameStop employees essential workers–thus allowing them to remain open for business as an "essential retailer" during a deadly pandemic that has hit every sector hard–worked, because GameStop is here with new exclusive collectibles that you can pre-order today?
Collect a legend. Pre-orders are now available for Drizz't and other exclusive D&D collectibles at @GameStop!

Secure yours now: https://t.co/EnTDR8W6kF pic.twitter.com/6J2p2AoMin

— Dungeons & Dragons (@Wizards_DnD) October 14, 2020
Yes, that's right you can now get your hands on a GameStop Exclusive Drizz't Statue. This marks the second big piece of collectible Drizz't merchandise that ignores the "black skin" descriptor that has famously followed Drizz't through thousands of pages of adventures across multiple books throughout the Forgotten Realms. Instead you get that nice light blue shade, but as you'll see, every other detail is accurate, including the legendary swords Twinkle and Icingdeath, which again hints that WotC is slowly moving away from drow as "black-skinned" creatures.
via GameStop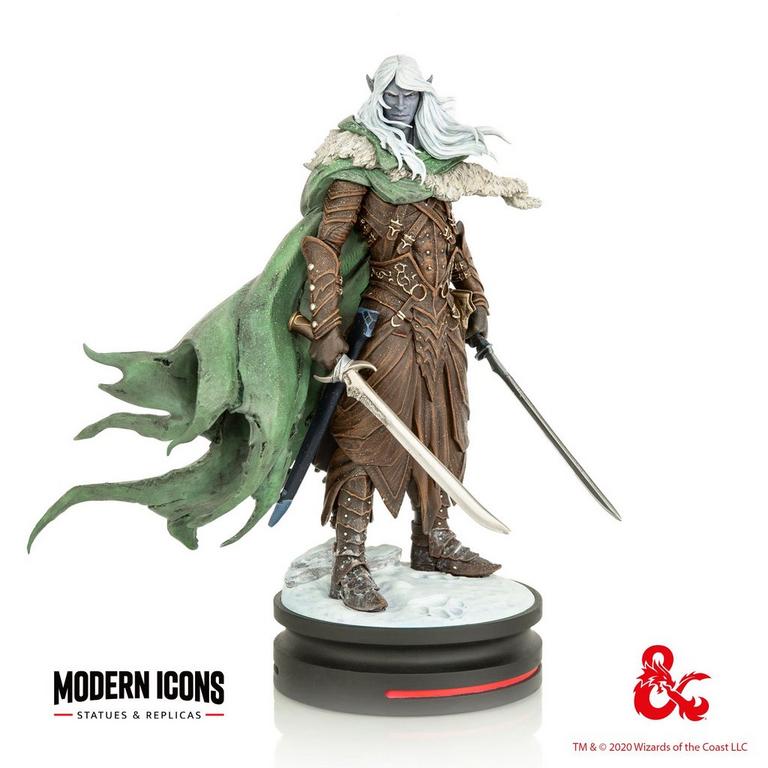 Modern Icons Statues & Replicas is proud to introduce the Drizzt Do'Urden statue as the latest addition to the statue series. Drizzt is depicted in the Forgotten Realms setting from the Dungeons & Dragons The Companions book by R.A Salvatore, who has forsaken both the evil ways of his people and their home in the Underdark, to then become the legendary hero of the North, wielding his famous scimitar swords Icingdeath and Twinkle.
Officially Licensed D&D merchandise
GameStop Exclusive
Statue #12 in the Modern Icons Series
Dimensions: 6.5 X 6.5 X 8.75
Material: PVC/ABS
Collectors window box packaging
Ages 14+
Happy Adventuring!
Subscribe to our newsletter!
Get Tabletop, RPG & Pop Culture news delivered directly to your inbox.