Summon Cthulhu With These Eldritch Accessories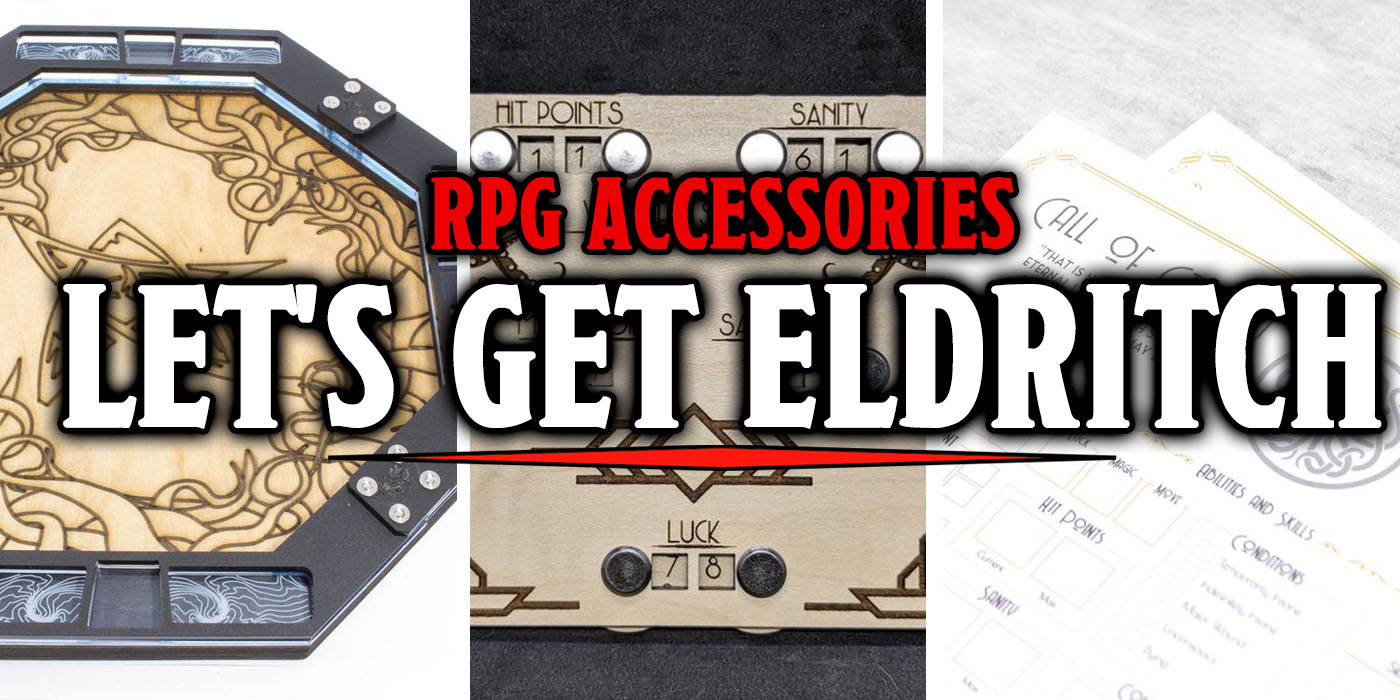 Whether you're playing D&D, Call of Cthulhu, or a generic RPG system there's always a little room for the great old ones at the table, right?
I focus a lot on D&D here, but there are a lot of other games and a lot of great games to jump into if your group wants something a little more spooky this Halloween season. So this week we're honoring the great old ones with some accessories to help you keep it together during a session of Call of Cthulhu and generally eldritch accessories you can bring with you to any game that could use a little more of the weird and uncanny. As always, follow the links in the titles to see shop listings and purchase.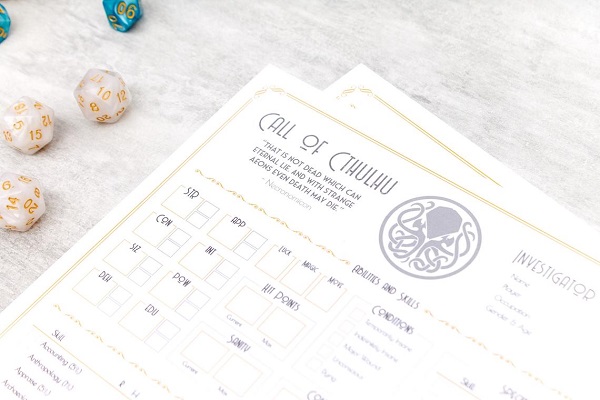 I love Call of Cthulhu, the sheets aren't the best. They're cluttered and difficult the navigate, and while that may help you get into character as somebody who is coming apart around the edges…. maybe you'd like a character sheet that's just easier to look at. Something about the layout of these sheets is almost soothing to look at, which could go a long way at the gaming table.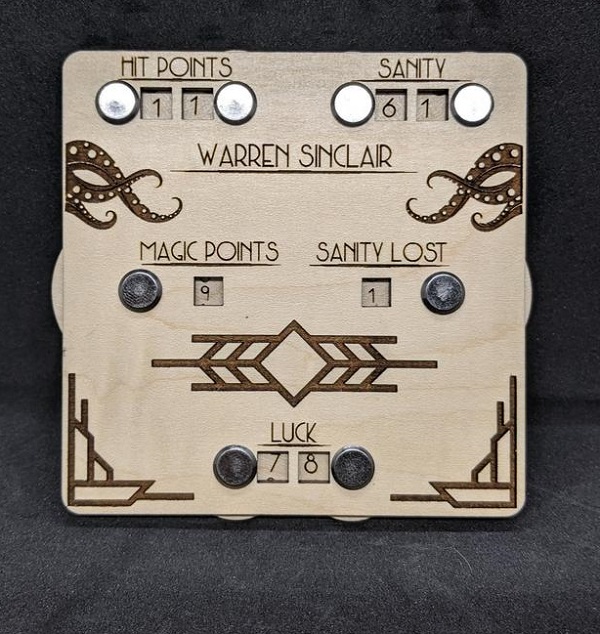 Another Call of Cthulhu specific accessory, this tracker will help you keep your hit points, magic, sanity, and luck organized and clear without a lot of erasing or forgetting. The design is very on-brand for the land-of-yesteryear feel that CoC games usually lean into and as an accessory, this is one of those pieces that can be used over and over and over again as you play new sessions or even make new characters.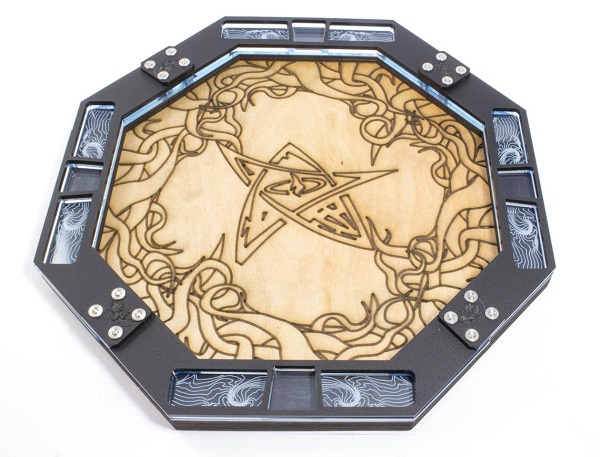 This dice tray could be used during a Call of Cthulhu session or any other tabletop RPG where you want to roll dice without worrying about losing one to the floor. The design is etched in so you don't need to worry about a paint job rubbing away with use, and the circumference has perfect little rectangles for holding the dice you're not rolling at that time so they won't get in the way. It's Lovecraft inspired, yeah, but any game would be a little more stylish for having this dice tray involved.
I just love this. There isn't much more to it than that. Like the dice tray above, this dice tower isn't really specific to any game and can be used anywhere dice need to be rolled; and if given the opportunity to drop dice through Cthulhu's head why wouldn't you? Will you earn his ancient and horrible blessing or will your dice be cursed? Who knows!
Subscribe to our newsletter!
Get Tabletop, RPG & Pop Culture news delivered directly to your inbox.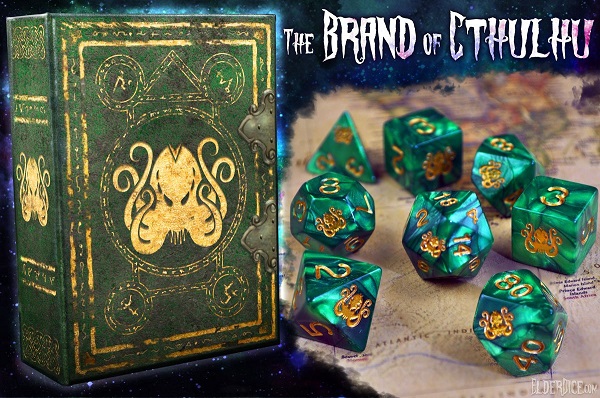 Of course, no accessory list would be complete without at least one set of the shiny click-clack number rocks. This set is a very pretty deep sea-inspired blue-green with gold numbers and a little Cthulhu head in place of the highest rollable numbers. They're dice that would look dice anywhere and during any game, and subtle enough that your fellow adventurers may not even notice that you've brought the elder gods to the table.
Do you have any Lovecraft inspired RPG accessories? Which is your favorite? Will any of these make your personal shopping list? Let us know in the comments!
Happy Adventuring!