D&D: Get Your Classic Dungeon Crawl On – DCC Humble Bundle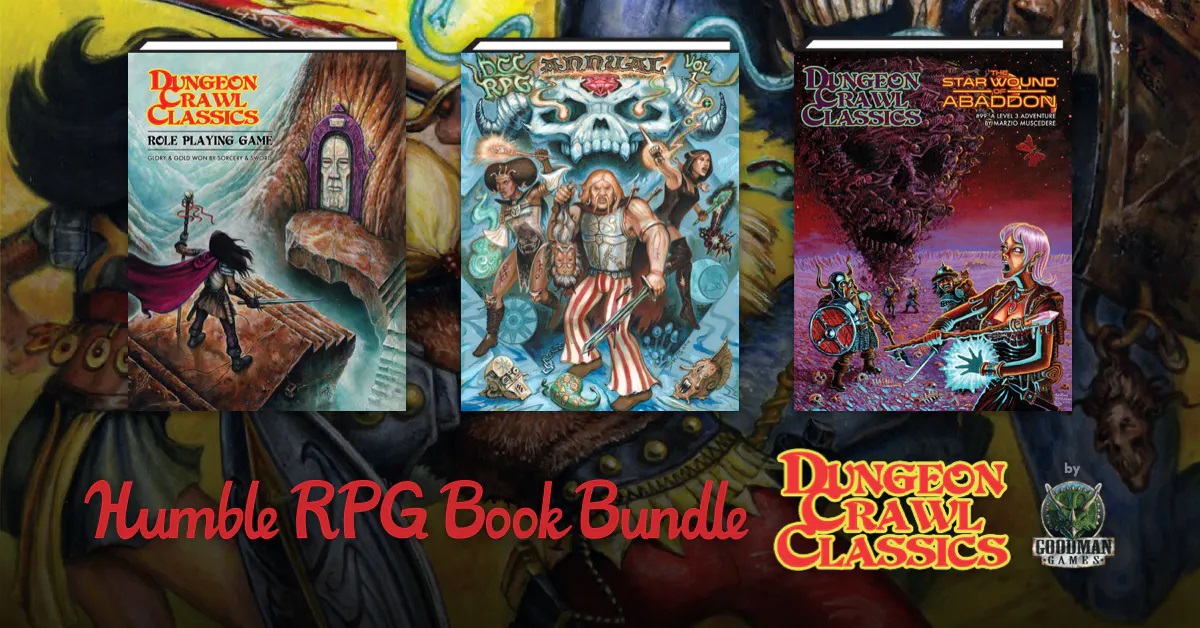 Goodman Games is bringing classic dungeon crawling back to your tabletop with a humble bundle packed full of old school adventure!
Goodman Games, makers of the retro-dungeon adventures known collectively as Dungeon Crawl Classics–adventures that capture the spirit of old school D&D while still incorporating modern design–has an incredible Humble Bundle on right now. You can get more than $400 worth of adventure for only a few dollars, and benefit charity while you do it. Check it out!
via Humble Bundle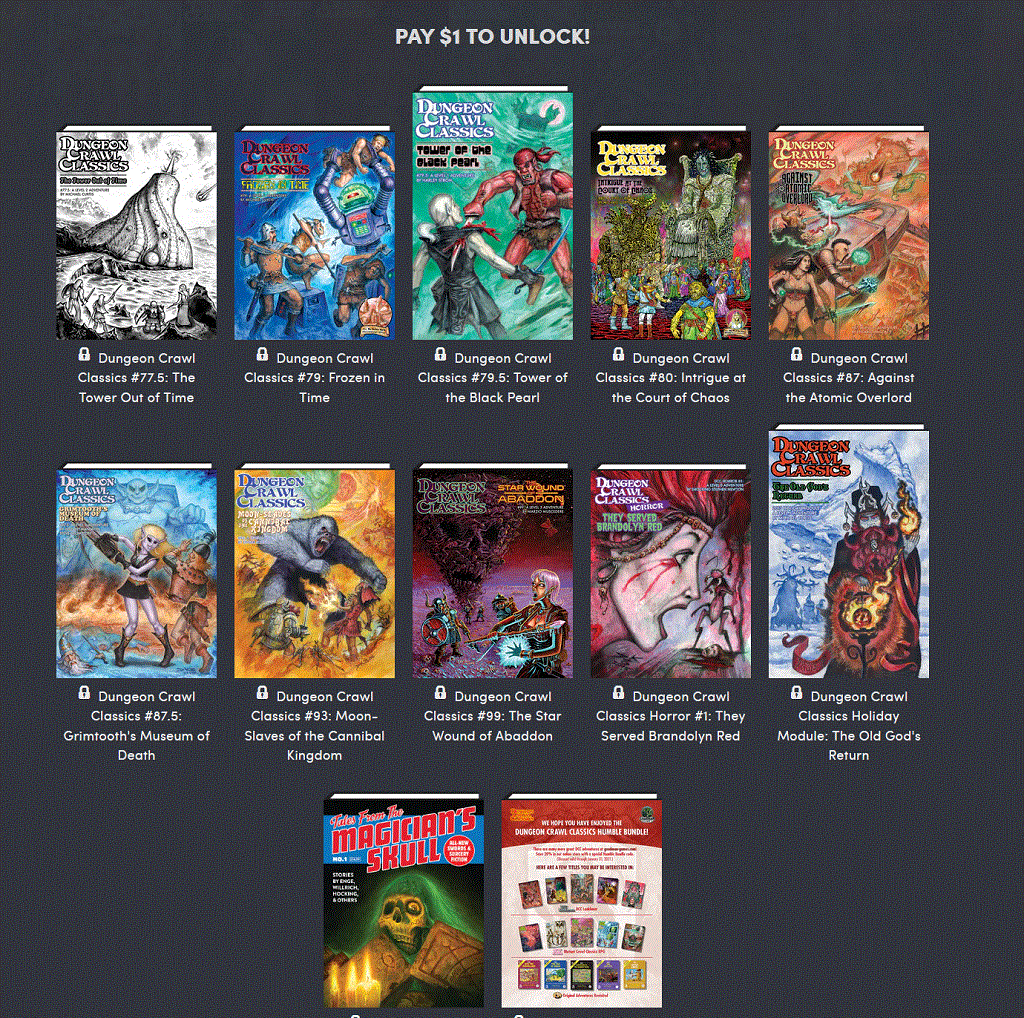 More Dungeon Crawl Classics for you. We've teamed up with Goodman Games for our newest bundle! Get ebooks like Dungeon Crawl Classics #67: Sailors on the Starless Sea, Dungeon Crawl Classics #83: The Chained Coffin, Dungeon Crawl Classics RPG, Dungeon Crawl Classics Annual, Dungeon Crawl Classics #99: The Star Wound of Abaddon, and Dungeon Crawl Classics #81: The One Who Watches from Below. Plus, your purchase will support the American Red Cross!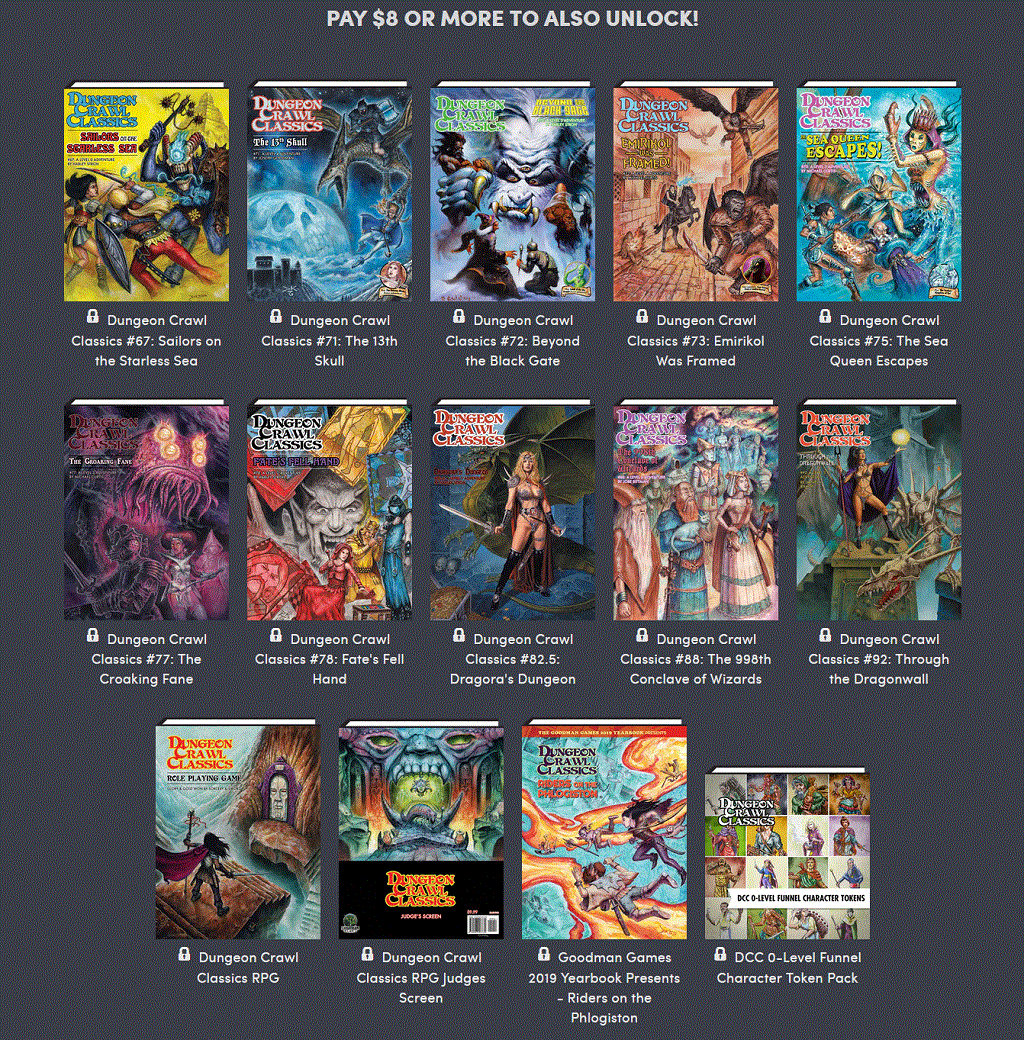 Pay $1 or more. Normally, the total cost for the ebooks in this bundle is as much as $408. Here at Humble Bundle, you choose the price and increase your contribution to upgrade your bundle! This bundle has a minimum $1 purchase.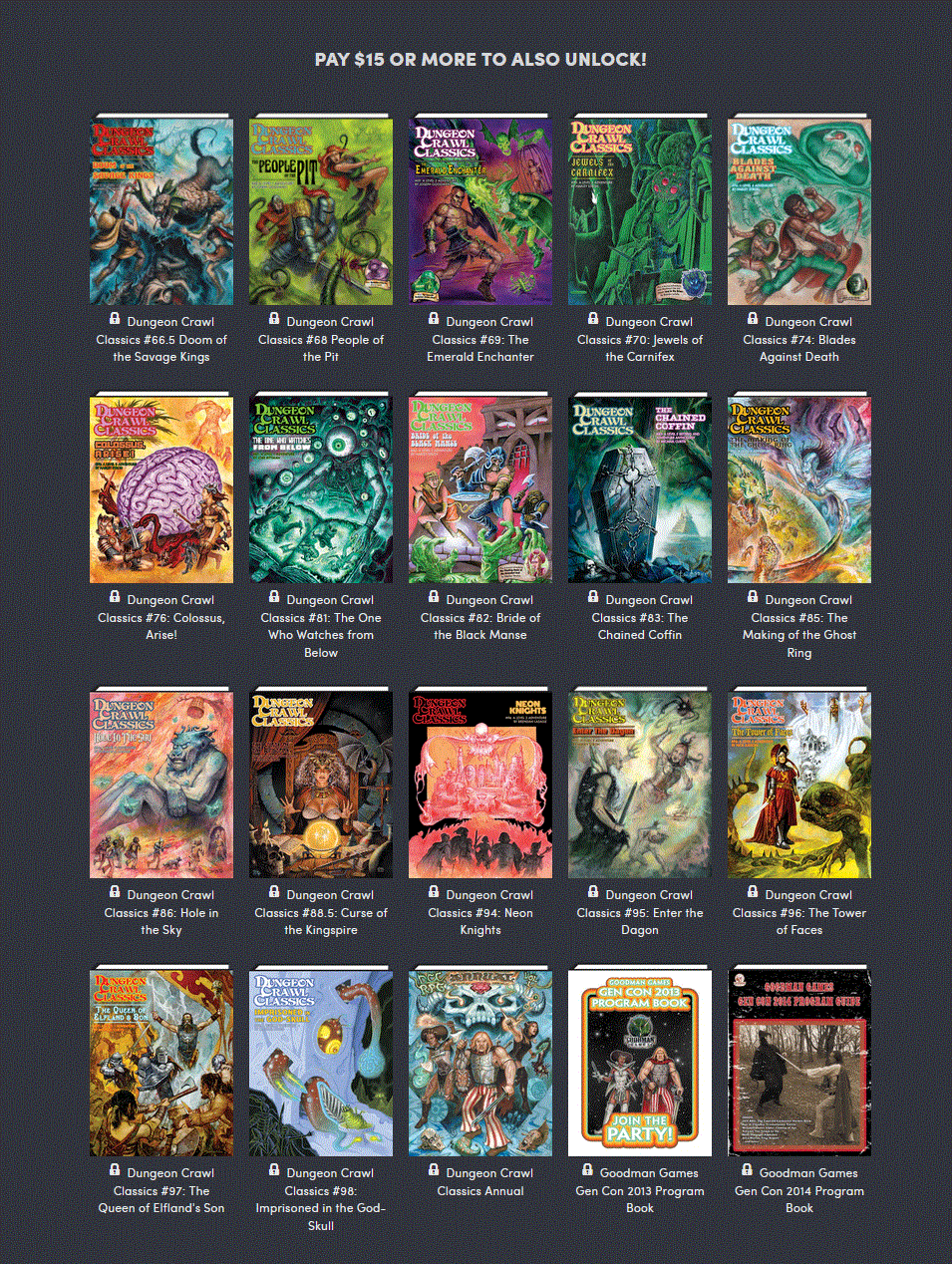 Read them anywhere. The ebooks in this bundle are available in PDF format, so they work on your computer, e-readers, iPads, cell phones, and a wide array of mobile devices! Instructions and a list of recommended reading programs can be found here.
Support charity. Choose where the money goes – between the publisher and American Red Cross via PayPal Giving Fund. If you like what we do, you can leave us a Humble Tip too!
This is your chance to grab whole campaigns' worth of adventure. If you're looking for seeds for your next campaign–including some rare finds you can't get anywhere else, check out this bundle today.
Happy Adventuring!
Subscribe to our newsletter!
Get Tabletop, RPG & Pop Culture news delivered directly to your inbox.