Next 40K Codexes, Necromunda, Warcry, D&D Virtual Weekends, and a Working Lightsaber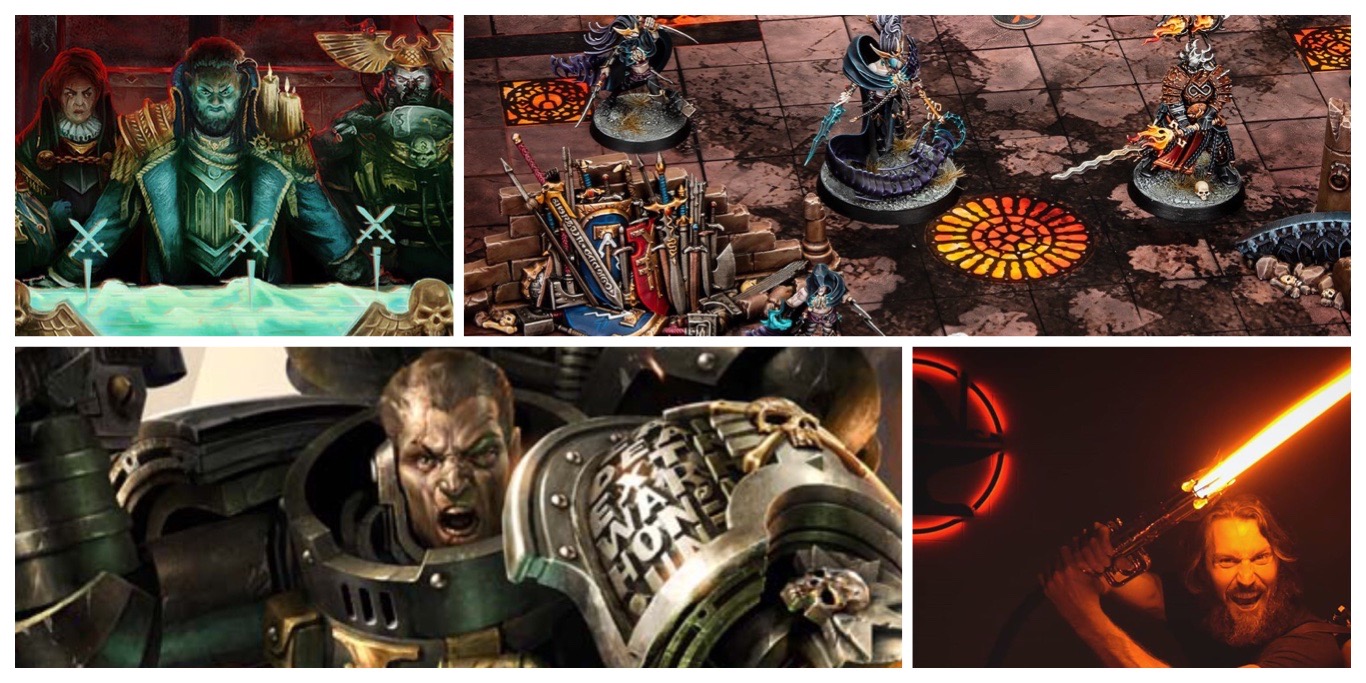 Two 40K codexes are imminent. Necromunda & Warcry arrive, then we see WotC's new way to play D&D, who is Moradin, plus a real life Star Wars lightsaber. Did we mention Pimpcron?
With the Forsaken System Player's Guide just around the corner, Cubicle 7 shows us their new book, inside and out.
Pimpcron is risking his life so we can learn.
Looking for an escape from, y'know, everything? Baldman Games and WotC are working to let you to play more D&D without having to leave your home.
Warcry: Catacombs is up for pre-order and we got a look inside the new boxed set – plus a ton of extras!
Hacksmith Industries builds working weapons from comics, movies, and video games. This is their most advanced lightsaber yet.
It's a new batch of products for Warcry, Necromunda, and Adeptus Titanicus up for Pre-order this weekend!
Duardin bring out the big guns this week. Find out more as we bring you the top championship list in Age of Sigmar – brought to you by BCP.
The motley crew took time out from their busy kicking bad guy ass schedule to sit down for a group picture.
If you've ever played a D&D video game, you've heard a dwarf's heavily brogued voice yell "by Moradin's [beard/hammer/axe]." But just who is Moradin?
The mighty warriors of Fenris and the heroes of the Deathwatch are getting reinforcements this week with two new codexes and loads of minis.
Subscribe to our newsletter!
Get Tabletop, RPG & Pop Culture news delivered directly to your inbox.