Fantastic Persian Miniatures at a Great Price from Wargames Atlantic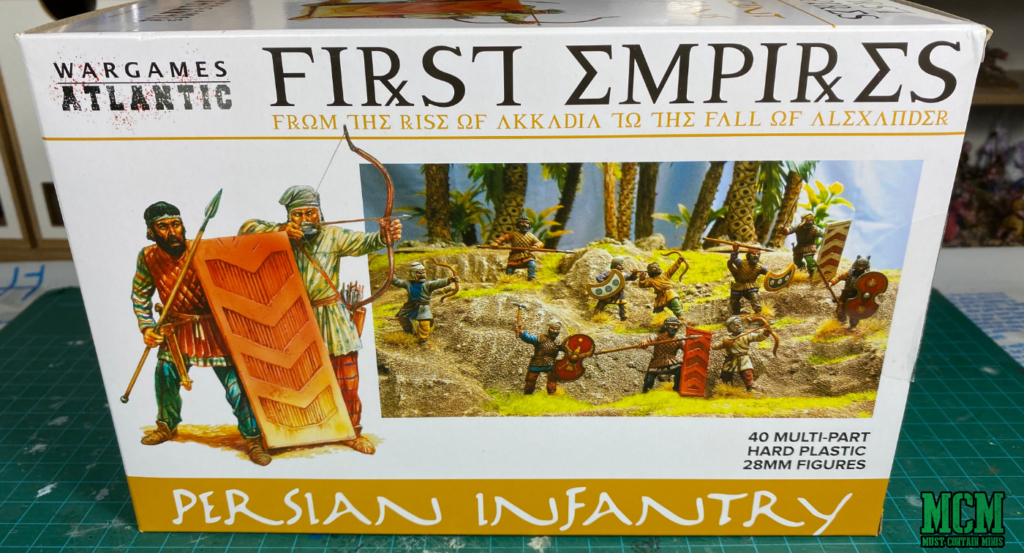 Have you heard of Wargames Atlantic? Their miniatures look great, are extremely affordable, and work with all sorts of games from historicals to sci-fi.
This is the new value-based company for plastic miniatures to watch. They make 28mm miniatures in all sorts of lines from historical to sci-fi to fantasy. You buy these figures and you get a deal. Let's take a look at what $34.95 can get you!
The Box
Looking at the box, you can see that you get 40 miniatures for $34.95. Say What!!! 40 miniatures for $34.95? That's less than a buck a figure!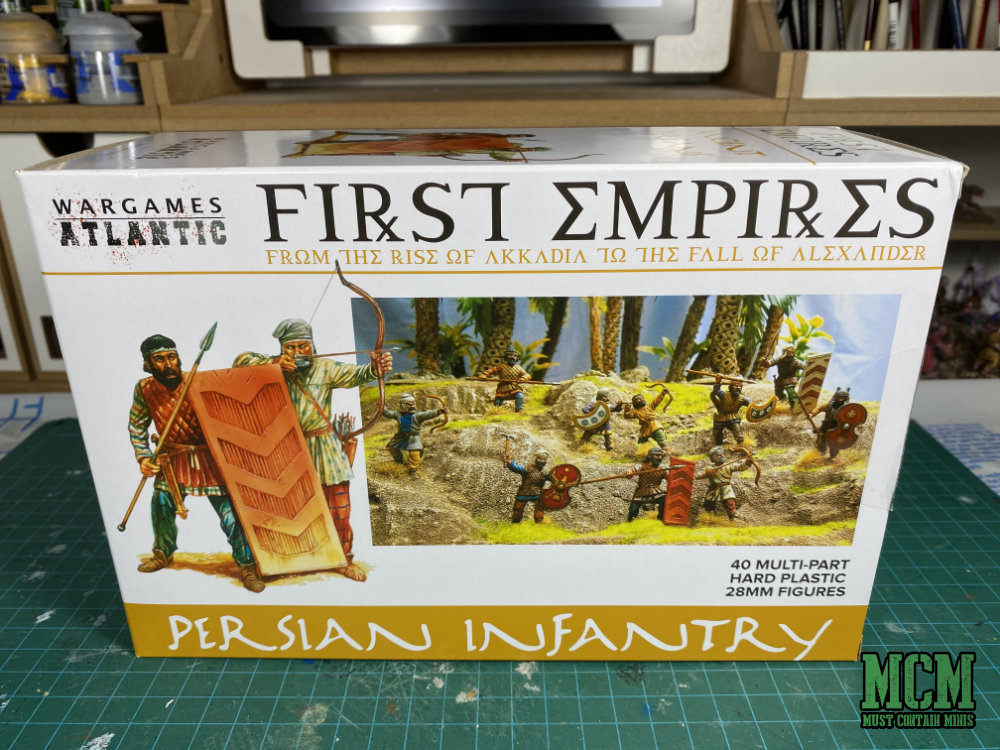 Reading the box, they direct you to their website, where you can download flags and standards to print off for your Persian forces. That's a nice touch!
While the box comes with no bases, it is still packed with value. Let's take a look at those sprues.
Persian Infantry Sprues
Like the Afghan Warriors that I reviewed earlier, these miniatures are nicely detailed. Some of the pieces are small and I was worried about breaking them. That said, they bounce right back and flexed just enough that they wouldn't take damage as I clipped around them.
Now let's take a look at some of the minis that I built.
Built Miniatures
Subscribe to our newsletter!
Get Tabletop, RPG & Pop Culture news delivered directly to your inbox.
Wrapping it up…
These Persian Infantry Miniatures by Wargames Atlantic are some really fine miniatures that you can't beat the price on. They cost just $34.95 for 40 miniatures!
Scale wise, they are rated as 28mm, but they are clearly aimed at the historical gamer. They are slightly shorter than some fantasy lines. For scale comparison images, a painted miniature picture, and more photos of the built models, please check out my full review of these miniatures. I also have a page entirely dedicated to Wargames Atlantic products that might interest you too if you liked this post.
Thank you for joining me in this look at Wargame Atlantic's Persian Infantry Plastic Miniature box set. Finally, I just started a YouTube Channel. If you haven't checked it out, please take a look and give it some love. Actually, I just posted a copy of this review there feel free to check that out too.
Until next time, Happy Gaming Everyone!!!
Disclaimer: Wargames Atlantic sent me this box of 28mm plastic Persian Infantry miniatures for review. While I accept review products, I am in no other way compensated for my posts and reserve the right to give positive and negative reviews.

Read more about great Indie and Historical games on my site!
Must Contain Minis is my personal reviews, showcases, and battle reports website where I look at mostly Indie and Historical Games. Mainstream games and products also enter the mix. You can also follow me on Social Media. I am very active on Facebook and share posts of a wide variety. I upload my best pictures to Instagram and am also on Twitter. Oh, I am on YouTube now too!
My aim is to promote gaming with companies outside of those that already dominate the gaming market.
Latest News From BoLS: