The Imperial Armour Compendium and Rogue Doc Arachnos are up for Pre-Order from Forge World!
via Forge World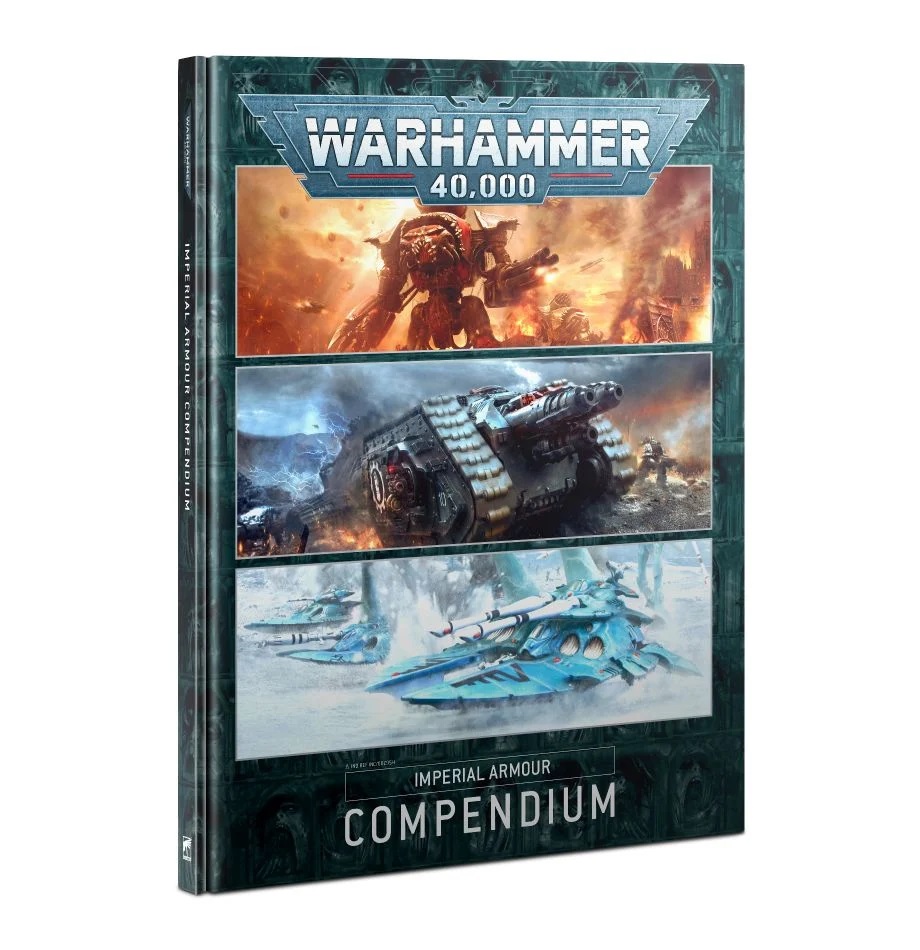 Grab all the rules for your Forge World collection in one place with the Imperial Armour: Compendium. This 224-page hardback book provides you with all the datasheets and supporting rules you need to unleash the fury of your most powerful units in Warhammer 40,000.
This compendium includes 222 datasheets, including super-heavy units and highly specialised troops, for the following Factions:
– Adeptus Custodes
– Adeptus Mechanicus
– Astra Militarum
– Chaos Daemons
– Chaos Knights
– Chaos Space Marines
– Craftworlds
– Death Guard
– Drukhari
– Grey Knights
– Imperial Knights
– The Inquisition
– Necrons
– Orks
– Space Marines
– T'au Empire
– Tyranids
The Imperial Armour: Compendium also includes a bespoke Regimental Doctrine for the famed Death Korps of Krieg, designed to work with Codex: Astra Militarum to bring these fatalistic warriors to life (and grant them death!) on the battlefield. The book also suggests Successor Tactics for five of Forge World's most renowned Space Marines Chapters – the Red Scorpions, Minotaurs, Blood Ravens, Astral Claws, and Carcharodons. Also included are datasheet entries for two new Factions bespoke to this book – Titan Legions and Chaos Titan Legions.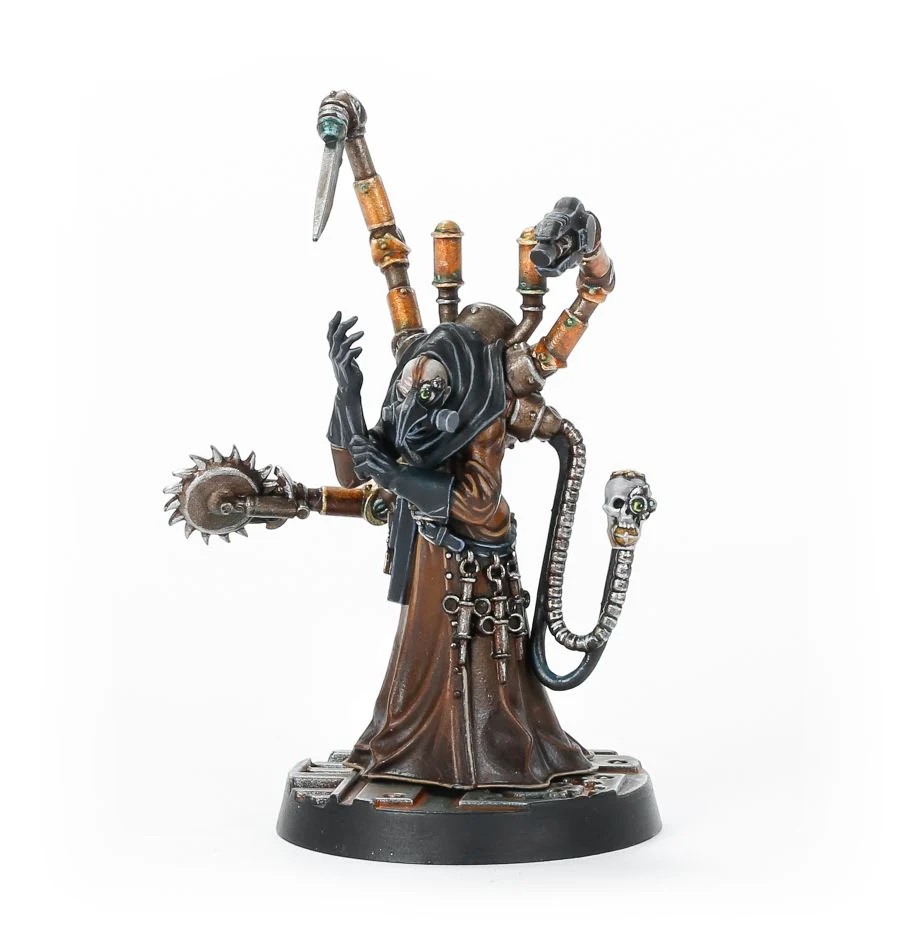 A slightly sinister figure, no one quite knows where Arachnos came from. He just turned up one day in Dust Falls, with his chirurgical assistant in tow – the small misshapen creature thought to be the product of one of Doctor Arachnos' experiments. However, good medical aid is hard to come by in the underhive, especially of the kind Arachnos offers, and so he does a fine trade in digging out bullets and patching up ruptured organs.
Doctor Arachnos is a Rogue Doc who can be hired by any gang. Unlike most Hangers-on, Arachnos is only too happy to get involved in gang fights where his vicious-looking mechadendrites can be used to both patch up injured friendly fighters and attack enemy ones.
This highly detailed 10-piece resin kit makes one Doctor Arachnos model. It comes supplied with one 32mm round Necromunda base.
222 datasheets worth of resin!