Lego: A Mindstorms Powered Selfie Booth for Adorable Dogs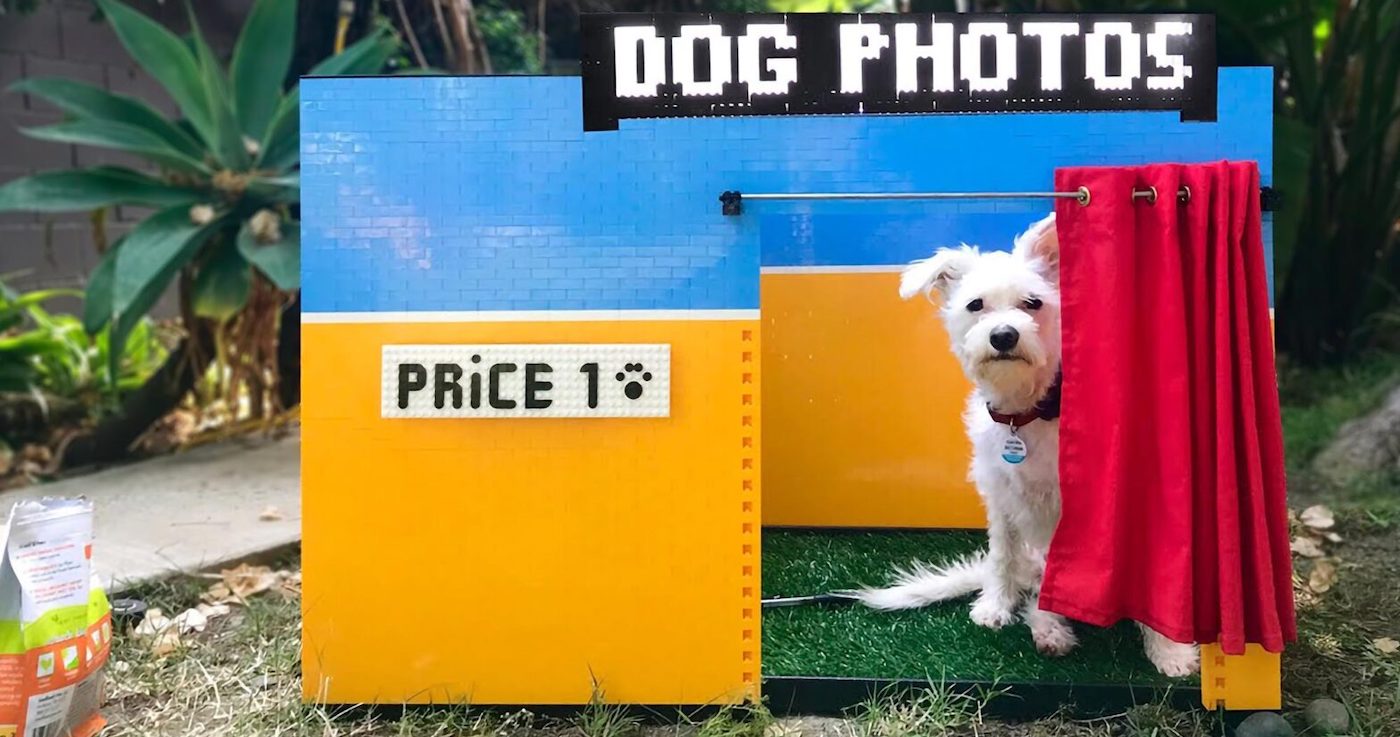 Get ready to say "awwwww!" a lot.
Lego teamed up with inventor Simone Giertz for a unique and cute project using the newest Mindstorms kit.
"'Build something cool with the LEGO MINDSTORMS Robot Inventor set' is both one of the most fun and trickiest briefs I've ever received. So. Many. Possibilities… So, I turned to my three-legged dog and advisor Scraps. She's always with me in the workshop, and my camera roll is pretty much exclusively photos of her. But I still want more dog photos, especially during 2020. So what if I cut out the middle-man and found a way for her to take photos of herself instead? And that's how I came up with the dog selfie booth. I think it might be the first one in the world? I've seen photo booths for dogs out there, but not one where it's the dogs taking photos themselves."
The selfie booth build uses the 949 piece Robot Inventor 5-in-1 set, which includes digital building and coding instructions for five different robots on the free Robot Inventor coding app. The kit can be used to build a multitude of other things thanks to new LEGO Powered UP components, too.
Blast – this master robot is a stoic action hero. It can fire or hammer its way through obstacles and grab items. Builders can be the ultimate commanders, programming it to scan its environment and fire darts if it senses danger. Perfect for guarding your room!
Charlie – this quirky sidekick helper can give out high fives, dance, play the drums, deliver small gifts, and charm friends with its smile.
Tricky – the sporty bot is the ultimate athlete. Code it to complete the perfect slam dunk or master a plethora of robot sports: basketball, bowling or soccer – the list goes on and on.
Gelo – a real life four-legged robot. Its unique mechanism means it can walk, avoid obstacles, and even perform tricks.
M.V.P. – The Modular Vehicle Platform gets the job done. Create and code your own remote control and build the M.V.P. into a buggy, a crane, a shooter turret or even a brick-eating truck to pick up LEGO bricks left by the other robots.
Sorry, adorable tripod dog not included.
Subscribe to our newsletter!
Get Tabletop, RPG & Pop Culture news delivered directly to your inbox.
Discover more of Simone Giertz's creations on YouTube.