RPG: Critical Role Munchkin Is Coming Soon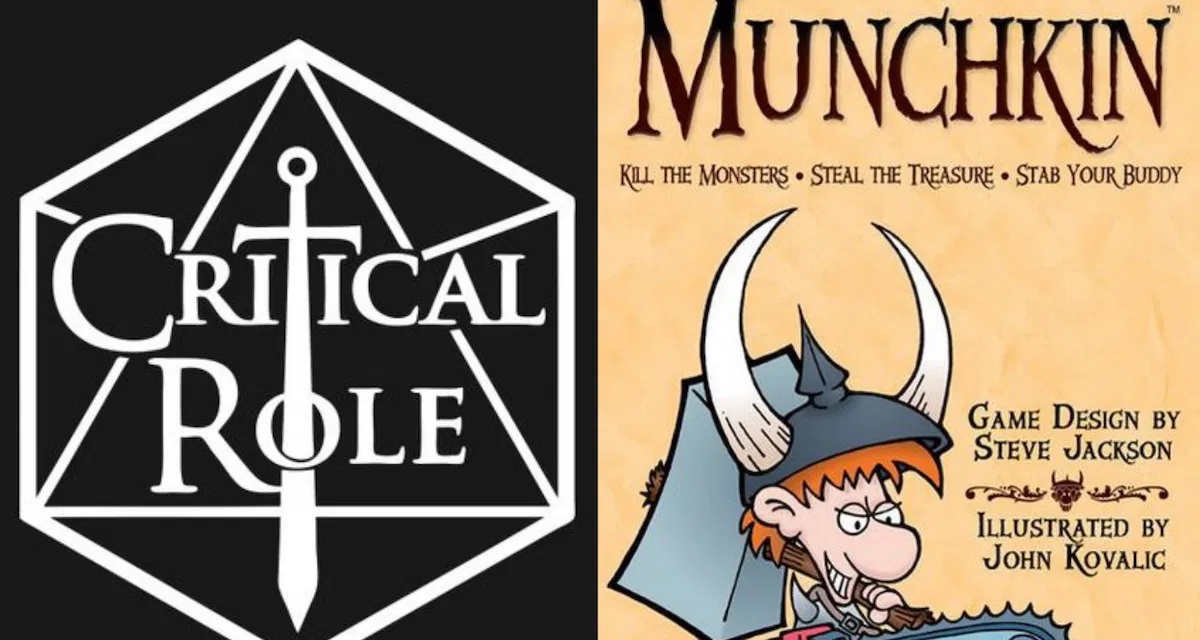 The world of Exandria is coming to Munchkin, because it would be weird the other way 'round. Come check out Munchkin: Critical Role.
It was only a matter of time, really, before the pop culture phenomenon and tabletop livestream that is Critical Role made its way to Munchkin. It's honestly not the weirdest expansion Munchkin has ever done. But the inevitable has come to pass, and now The Op and Steve Jackson games are bringing you Munchkin: Critical Role. A new box full of all the inside jokes, deep cut references, and treasure-grabbing action you've come to expect from a typical game of Munchkin, but now it's all Critical Role.
via The Op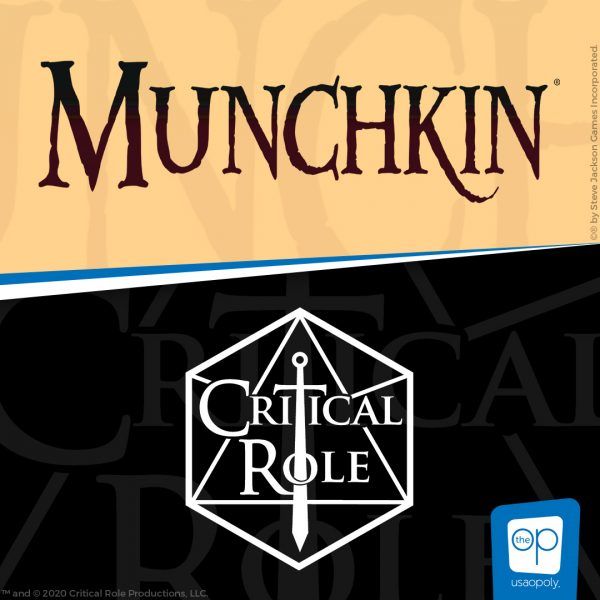 This 172-card standalone game is the newest addition to The Op's imaginative line of co-branded Steve Jackson Games titles; munchkins and Critters, read on for a glimpse of the adventure that awaits you!

Before you even open the box, richly detailed illustrations will catch your eye: Fjord Stone, Yasha Nydoorin, Mollymauk Tealeaf, Caduceus Clay, Caleb Widogast, Beauregard Lionett, Jester Lavorre, and Nott the Brave leap from the cover (with a Frumpkin sighting on the side)! The beautiful art just keeps coming when you get to the rules and components; character artist Elena Muñoz and artist Tyler Hostettler created 160 original pieces for this special edition of Munchkin, bringing Wildemount to life on every card. The custom double-sided Character cards have not one, but two portraits of each of the Nein in action, allowing players to change the mood and setting for a more immersive playing experience.

Fans will have a choice of playing any of the main characters from the famous adventuring party, each with their own special abilities. Once you've selected your favorite protagonist, grab your Goggles of Night Vision, Dagger of Denial, and Pocket Bacon, team up with your favorite Guest Star, and battle familiar foes such as Gloomstalkers, Captain Avantika, and Obann. Use Drive and Role cards to power you through to victory! The distinctive rules, show-based humor, multifaceted die (D20, naturally) and captivating artwork put you right in the middle of the action.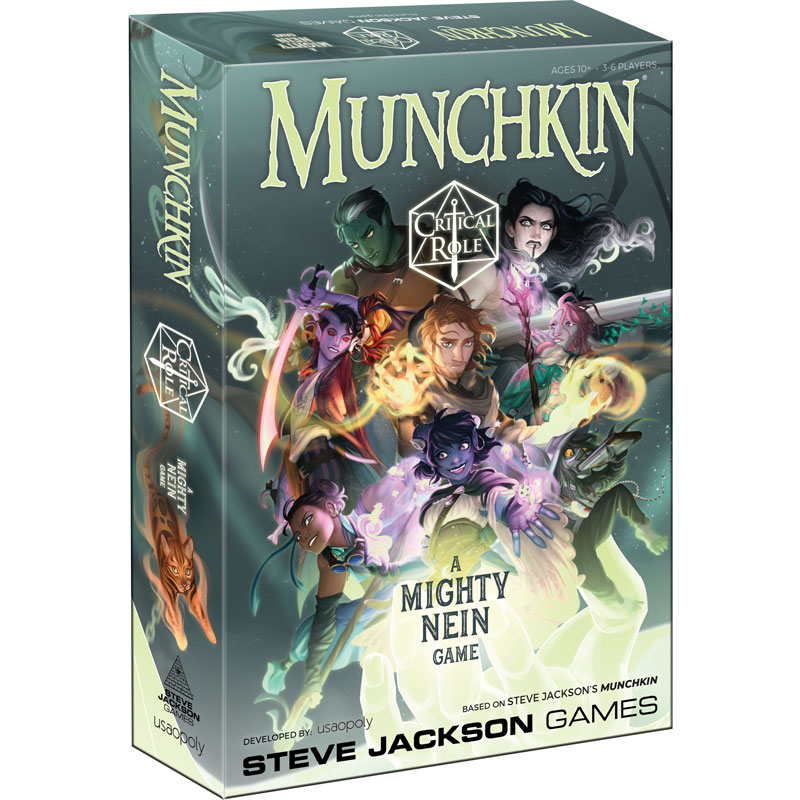 MUNCHKIN: Critical Role is a game for 3-6 players, ages 10 and up, and will retail for $24.99. Combining Munchkin's 20-year legacy with the characters and exploits of stream team The Mighty Nein, it's sure to be a hit with fans of either, or both! Look for it this winter at your local game store and soon in The Op's online shop and the Critical Role online shop!
Happy Adventuring!