The Mandalorian goes back in time with this limited edition fig from Bandai.
It's no secret that George Lucas looked to the Samurai for inspiration for parts of the signature look of Star Wars. Lucas is a big Kurosawa fan – The Hidden Fortress is all over the Star Wars franchise. The Lone Wolf and Cub series is a huge influence in The Mandalorian. There are many, many parallels that can be drawn between the stories of Star Wars and those found in jidaigeki. You can see the universe's sci-fi helmets in this centuries-old armor.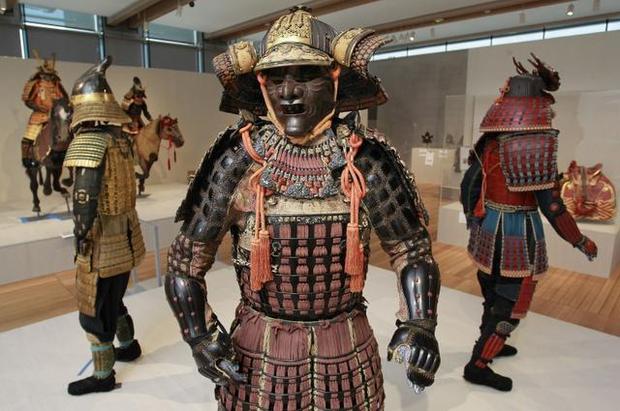 The Meishou Movie Realization line takes a galaxy far far away into the 17th century – creating something new. There have been some notable characters in the  – like Vader. Bandai has finally added Din Djarin to the collection in detailed Feudal era armor. There have been some iffy translations, but this one looks badass. Mandalorian armor really leans into its design heritage.
Meisho Movie Realization Ronin Mandalorian – $100.00
Height: approx 6.7″
Four optional pairs of hands
Rifle, Gun, Sword with sheath
Material: ABS, PVC, Cloth
Limited edition
Ship date: March 2021