Tabletop Kickstarter Round-Up: October 14, 2020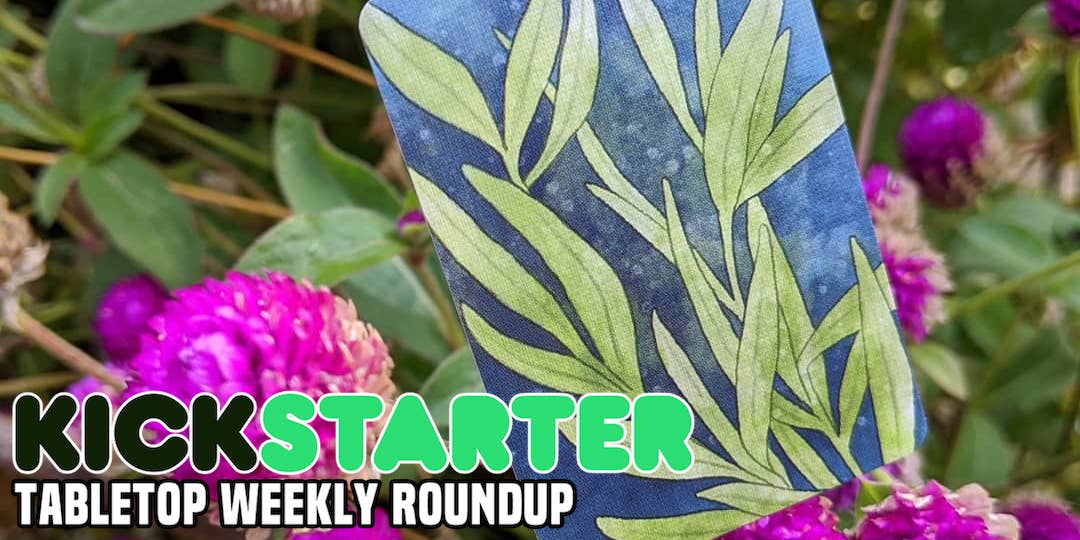 Come check out this week's batch of crowdfunding highlights!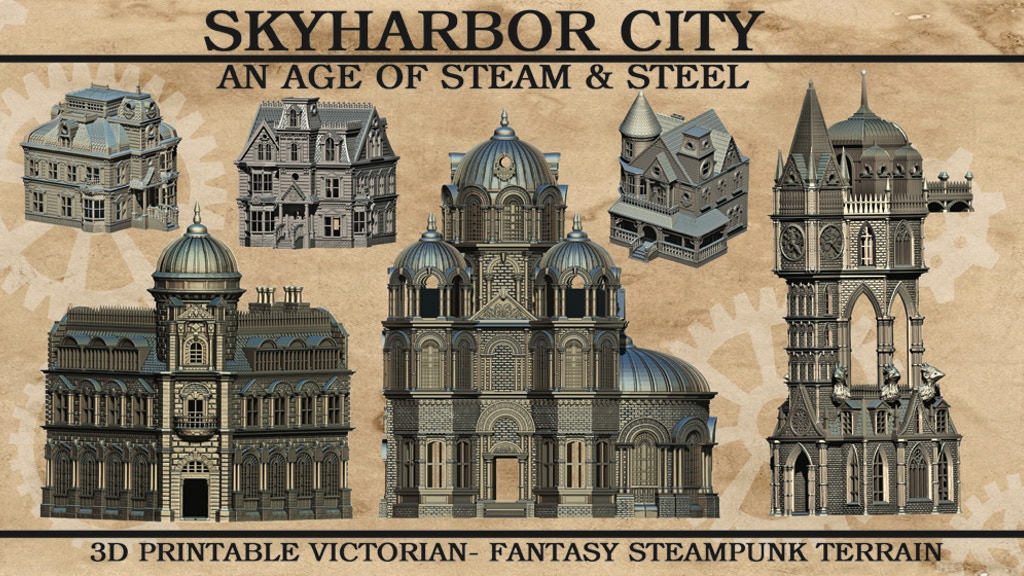 Skyharbor City: 3D Printable Terrain is a set of 3D models designed for 32 mm to 28 mm tabletop wargames and role-playing games. Each pledge is delivered as an STL file pack, designed to be printed on your home 3D printer. The entire core set has been completed, and will be delivered as a direct download file pack via email through Backerkit shortly after the campaign! 
Pledges start at $25 for a Victorian Seaside set and Backerkit access.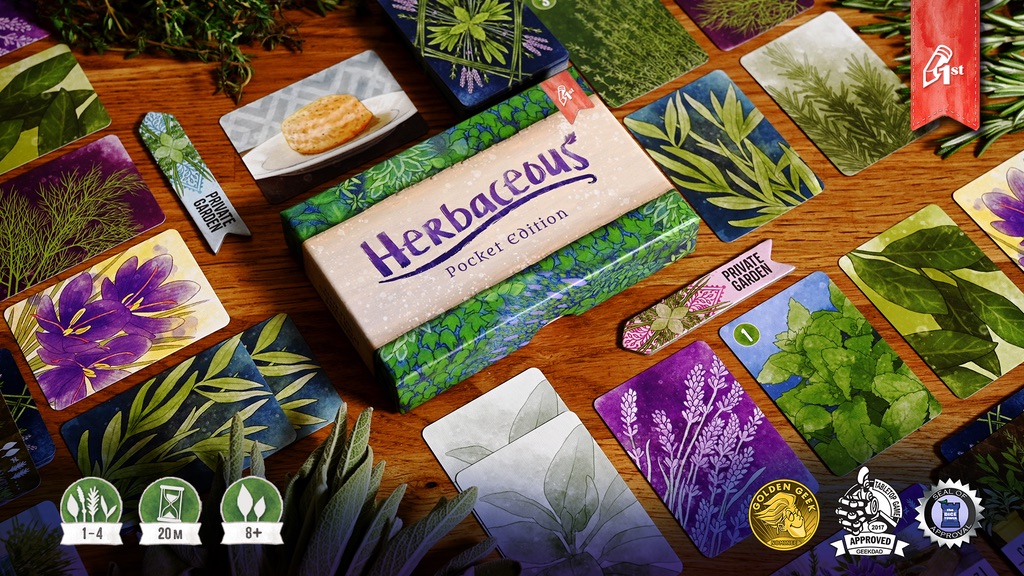 Everyone has a green thumb when playing Herbaceous. Relax while enjoying this elegant game of picking and potting herbs. Pot the best collection of herbs in your different containers, but don't wait too long or your friend might grab them first. Herbaceous is a simple to learn, push your luck, set collection game. Herbaceous Pocket is the same great game in an even smaller package.
This week's header image is from this game.
 Pledges start at $15 for the game and flavor packet mini-expansion.
 
Impression is about the history of printing. You manage your own manufacturer to be the most successful in the book printing business. During your game, you develop your own manufacturer, obtain new abilities, travel and build factories, collect tiles, fulfill orders. At the end of the game, whoever has the most victory points wins.
Pledges start at $57 for the retail version of game, KS exclusive bundle available.
Subscribe to our newsletter!
Get Tabletop, RPG & Pop Culture news delivered directly to your inbox.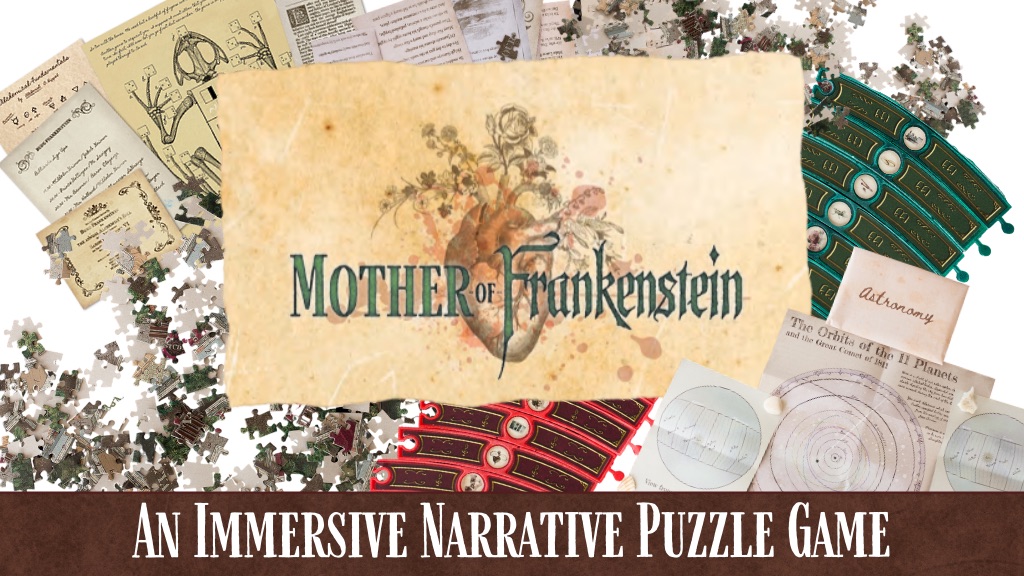 You have just received "The Shelley Volumes," a collection of hollowed-out books left by Mary Shelley (author of Frankenstein) to her son, Florence. In it, you'll discover a treasure trove of gorgeous hand-written documents, 2D and 3D jigsaw puzzles, mysterious objects and artifacts, and devious challenges.
Combining the best of escape rooms, board games, and immersive theater, Mother of Frankenstein is a 10-15 hour cooperative gaming experience for between 1 and 6 players, ages 13 and up. Mother of Frankenstein was designed to be as welcoming and fun for newbies as it is rewarding for experts, combining the narrative complexity of a good novel with the physicality and challenge of a puzzle-filled escape room. Throw in a couple of clue-strewn jigsaw puzzles, and our game truly has something for everyone!
Pledges start at $10 for a chapter and $89 for the full game.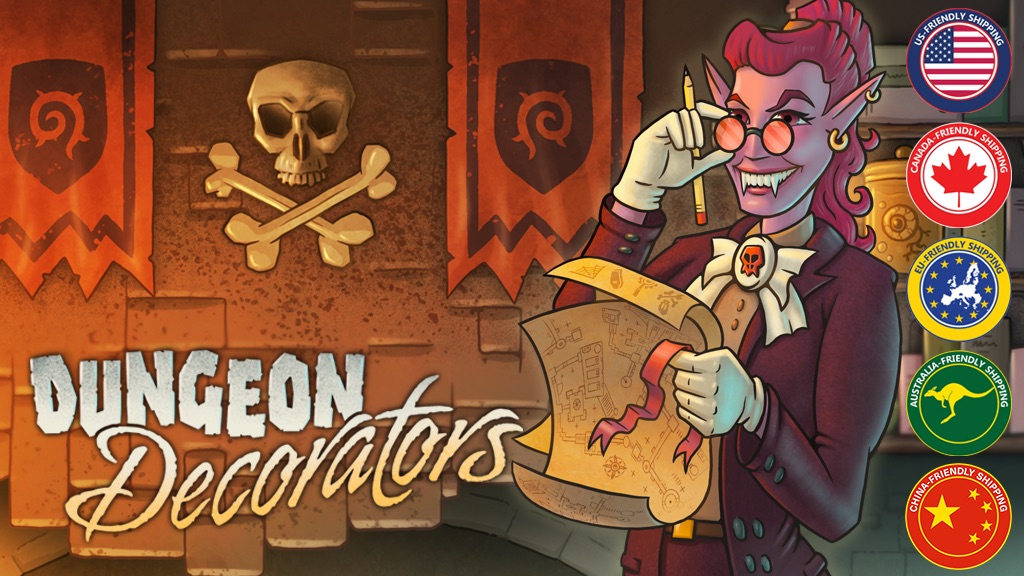 Dungeon Decorators is a competitive "light euro" tile-drafting strategy game for 2 to 4 players. Select tiles that give you the right combination of chilling chambers, harrowing hallways, and dire decorations, then play goal cards to score points. The player who scores the most points achieves victory by impressing the client and setting them on their path to becoming the next legendary evil!
Pledges start at $39 for the retail edition, collector's edition available.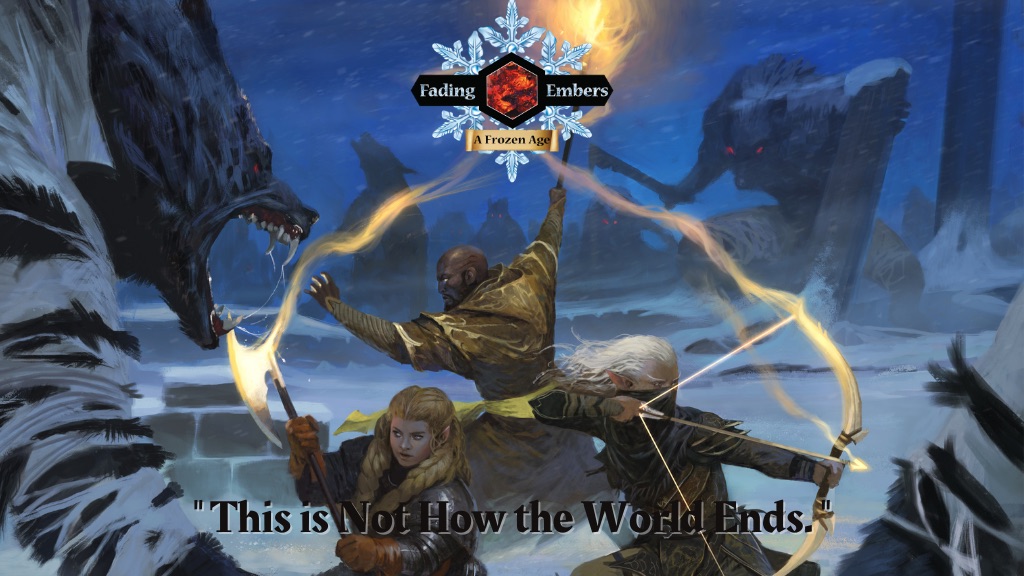 Almost 1000 years after being thrust into a new ice age, the world of Nyth hangs on to life by a thread. 
Civilization exists in pockets.  Independent city-states rule portions of the most favorable latitudes, while much of the remaining lands are now frigid untamed wilds. 
This set includes maps, adventure hooks, as well as new spells, subclasses, equipment, and much more. The Fading Embers Campaign Set will consist of 3 books in PDF & Print form:
Setting Manual
Player's Manual
Gamemaster's Manual
Pledges start at $30 for a digital game master or players' package.