Tabletop Kickstarter Round-Up: October 28, 2020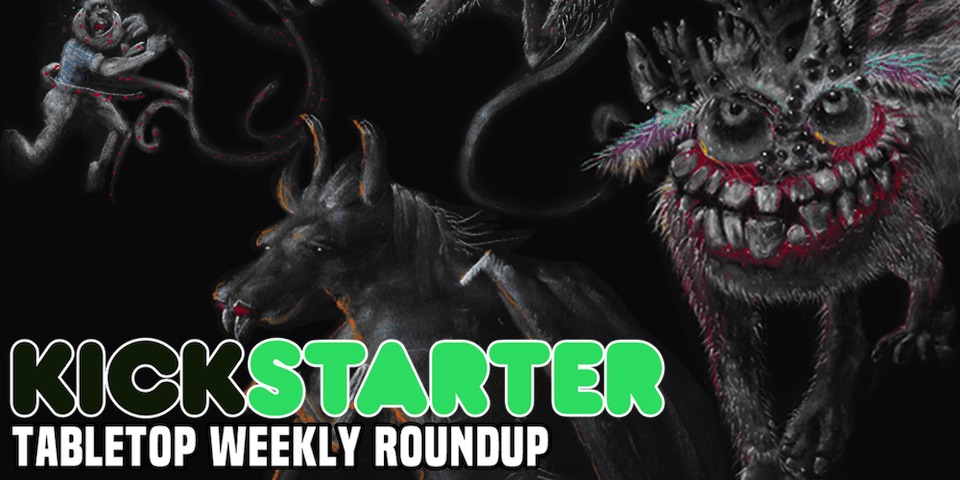 Come check out this week's batch of crowdfunding highlights!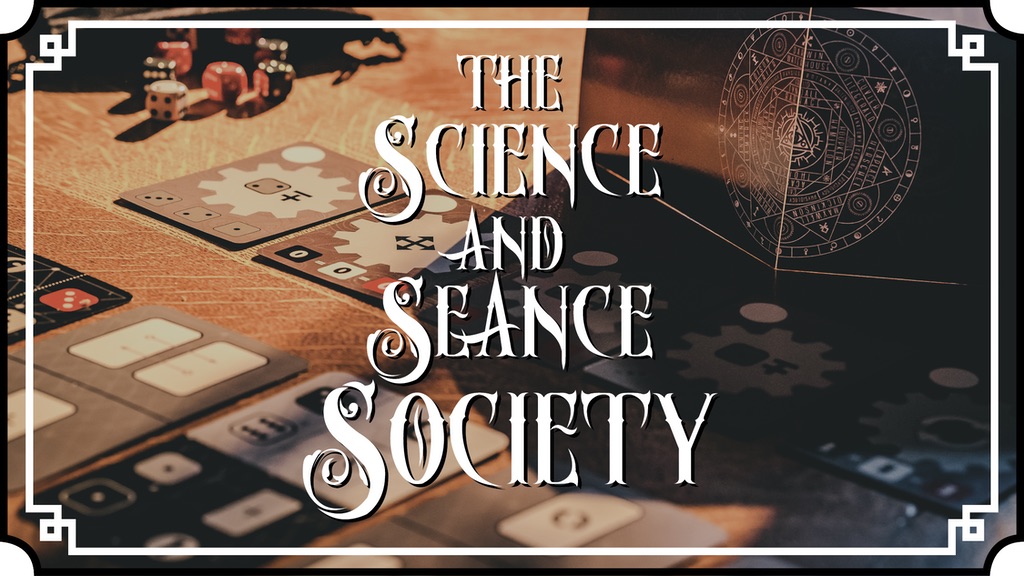 The Science and Séance Society, designed by Daniel Newman, is an asymmetric card and dice game for two players that takes about 30 minutes to play. You are members of The Science and Séance Society, a Victorian-era clandestine organization devoted to exploring the mysteries of reality. Each of you has chosen a unique method of dealing with a particularly nasty bit of chaos that has been summoned, and the friendly wager at hand will be won by the player whose approach proves most effective.  
Pledges start at $5 for a PnP and $30 for a physical copy.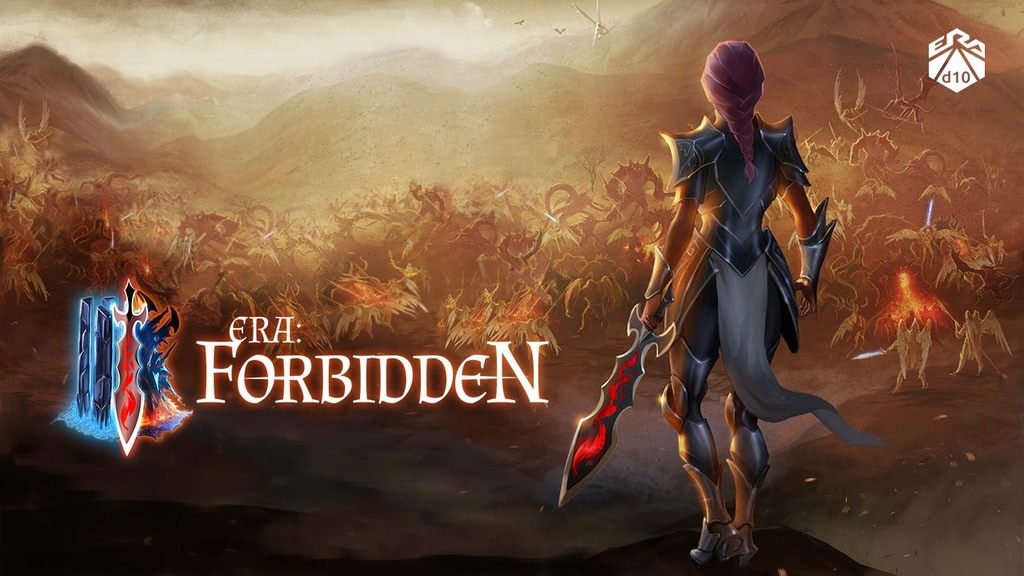 Era: Forbidden is a Tabletop RPG that explores a unique world where Angels and Demons have appeared and torn Human civilization asunder in their never-ending war. It is primarily inspired by Hellboy and Darksiders (the game series). The players take the role of Forbidden, Humans who have touched a "Remnant" from that war and grown to superhuman levels of strength, putting them on a par with the smaller Angels and Demons! They now fight to protect what remains of Humanity! 
It runs on the critically-acclaimed Era d10 Rule Set, a versatile, easy-to-learn system that has powered ten different games to date. It contains a number of unique rules to fit the setting and gameplay style, but follows the same paradigm as the other "Era Games."
 Pledges start at $27 for a digital core rule book.

Elves of Inneath is a fantasy miniatures range made in  32mm scale, the most ambitious and detailed collection of figures we have ever designed: indeed the Elf Guardian, the towering Forest Troll and the Green Knight are the biggest and most complex kits of our career! We poured in this range over 6 years of commercial experience and visceral love for this hobby: now it's up to you to help us turn this project into reality and, with a bit of luck, make it even bigger and more exciting, unlocking the vast collection of Stretch Goals that we designed…and much more!
Pledges start at $15 for an individual mini.
Subscribe to our newsletter!
Get Tabletop, RPG & Pop Culture news delivered directly to your inbox.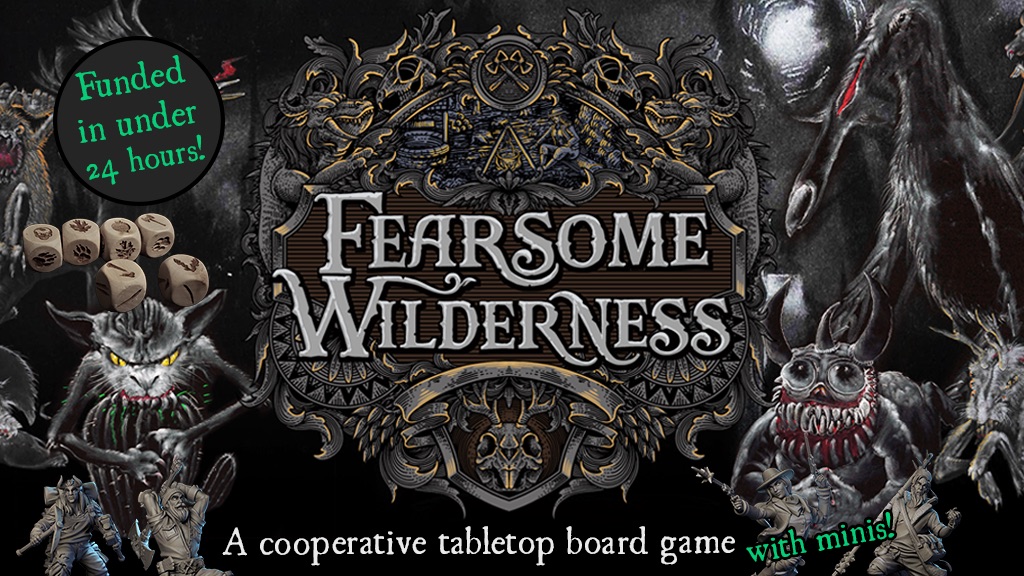 In Fearsome Wilderness, 1-4 players take control of Paul Bunyan, Babe the Blue Ox, Calamity Jane, and Johnny Appleseed and work together, rolling dice and drawing cards, to ensure these American folk heroes survive the horrors of the wilderness.
Paul and his friends are dropped off at a beach on a pristine lake but the neighboring forest is not as they expected. The trees, having a will of their own, seek to defy these heroes of folklore. Some gnarled with large burls and knots, others iridescent and screaming, newly planted trees grow full size overnight but quickly begin to rot. Each day brings winter closer and shelter more crucial. All this and who knows what fearsome critters may lurk in the night?
(This week's header image is from this game.)
Pledges start at $13 for a PnP and $49 for the physical game.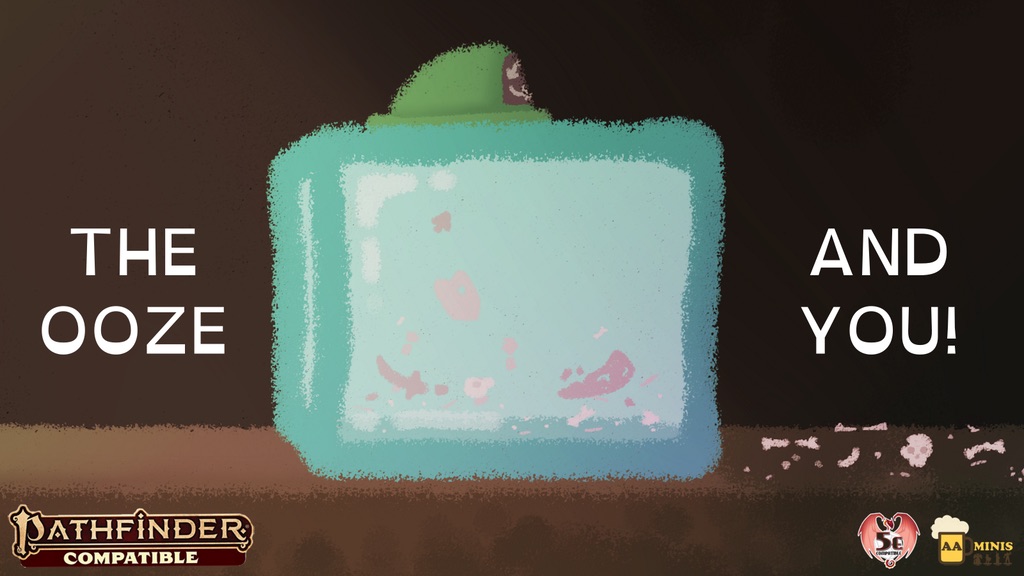 The Ooze And You! is a Pathfinder and D&D compatible book made to spotlight the ooze creature type and all of its squishy splendor. While oft overlooked in favor of showier enemies and rarely taken on as a party companion, we firmly believe in the utility of ooze, both as a worthy foe and as the kind of pet that annoys the DM to pieces (aka the best kind).
In this book, we will re-introduce 5 oozes (with both Pathfinder and D&D stats), detail items based on each ooze, present a campaign plot-hook and encounters centered around ooze, and further expand the potential of ooze in campaigns with mechanics for leveling them up, training them, and multiplying them through fission.
Pledges start at $8 for a PDF and $15 for a soft back copy.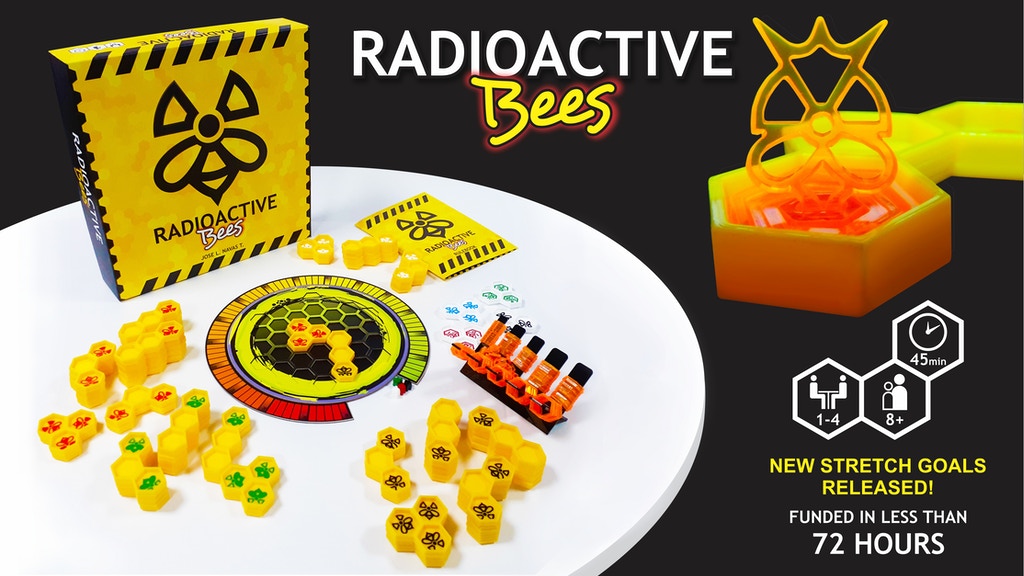 In this post-apocalyptic tile stacking strategy game, mutant bees – one of the few surviving species – must feed on enriched uranium to produce honey. Bees with higher radiation exposure are more productive and valuable to the colony. Use your tiles to build honeycombs, increase your bees' radioactive levels and maximize the number of points you earn to win the crown. 
Pledges start at $24 for the 1-2 players edition and $48 for 1-4 players.