It's time for a new Space Marine Codex, let's take a look at the big winners in it.
Codex: Space Marines (yet another one) has arrived, and boy is it a doozy. This book is huge and full of changes, tons of things got reworked, from stratagems to units stats and rules. While the overarching army still works the same way as before, in many ways this is a fundamentally different Space Marine book that before. As with any new book there are winners and loser in it. Today lets take a look at five big winner in this book.
5. Eradicators

Eradicators were one of the hot new units in the Indomitus box set and they have only gotten better. These guys already pack a lot anti-tank firepower before, but were limited to 3 model squads. Now not only have they gotten some new weapon options but they've gotten the option to go up to 6 man squads. A max output a 6 man Eradicator Squad can put out 144 damage in one round of shooting, and with many of their weapons being base 3 or even base 5, they can reliable. They also go the new "Core" keyword so still benefit from auras and have access to a stratagem that allows them to count as not moving when they shoot, negating the -1 from from moving with their heavy weapons. While not cheap, a full unit still wont break the bank. I'd expect to see these guys get used a lot.
4. Chapter Support Characters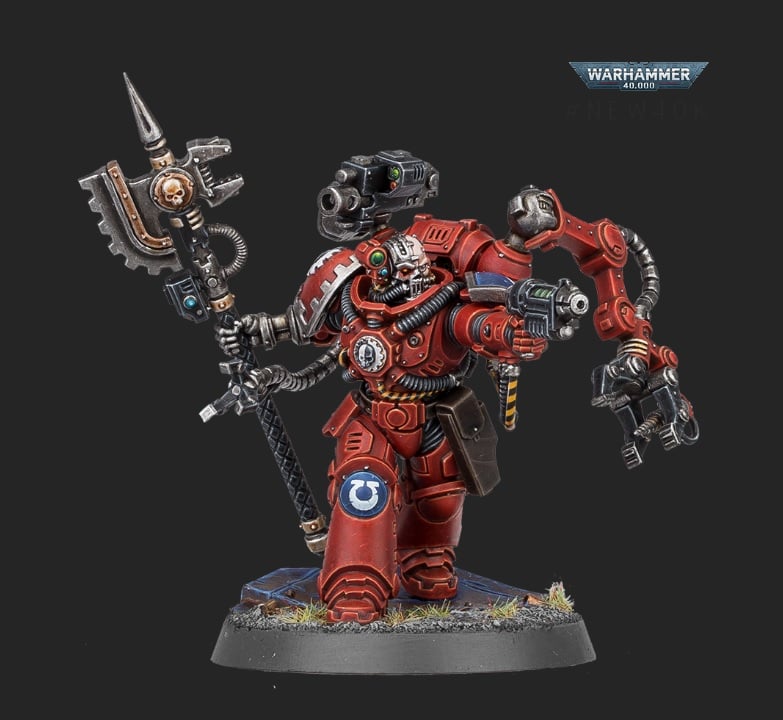 Space Marines have a lot of support characters, (ones that make up both the Chapter and Company Command), but a lot of them weren't really great in the prior codex. In particular the Techmarine, Apothecary and Champion really didn't get a lot of play outside of a few trick builds. The new book however has made these guys a lot more viable. Most of them have gotten some boost to their base abilities. Techmarines for instance can now give a vehicle +1 to hit each turn, which is pretty rad. Apothecaries now all give off a 6+ FNP bubble. These changes add a lot of general utility to them, even before you get into the Chapter Command upgrades which can have a major impact on the game. Over these guys all got a lot better.
3. Intercessors
Intercessors have actually been a pretty solid unit for a while now, though they had a really rocky start. The new book doesn't make any huge changes to them. The one that most affects them is that their Auxiliary Grenade Launcher has changed to an assault weapon. While this doesn't seem like a huge change at first it does represent a not insignificant upgrade in their firepower. First off a ten man unit with two Aux Grenade Launchers can now fire both. On top of that however it also mean that you can fire the Launcher AND the bolt weapon the model has, not one of the other. This effectively increases the squads firepower by 1 man per 5 models. On top of that the unit wasn't hit by any of the major nerfs which tended to target non-CORE or non-Primaris units. They stayed the same points and got a little better. They also got a new stratagem that allows them to shoot twice, and kept access to Transhuman Physiology. Among all the other changes in the book I think Intercessors are really cemented as the solid default unit for the army.
2. The Players 
I know this isn't a specific unit, but I just want to stress how amazingly well this book (and the new Necron book) are laid out. These have got to be the best presented books GW has ever put out. The new points format is super easy to use and a major relief over the way points were done in 8th. The books has a glossary and a reference.  Datasheets are concise and they've cut down on reprinting the same thing over and over again. USRs are effectively back. While there is still some funny wording (it is GW after all) this book is super easy to read and to understand all the way though. I love it.
1. Dreadnoughts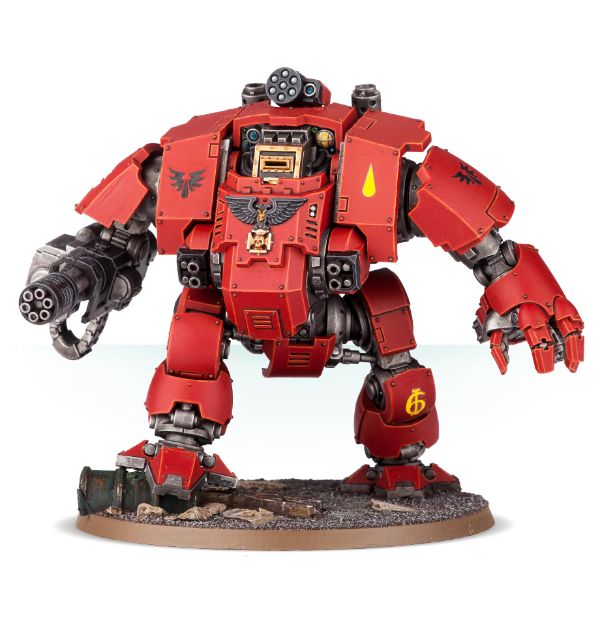 Dreadnoughts ( and walkers in general) struggled in 8th. With most of their special rules gone they ended up becoming slower, worse tanks. Indeed you rarely saw Marines using them competitively, with the exception of some crazy Forgeworld variants and the most broken rules in the game at the time. 9th right off the bat promised to make them better. They not only got to move and shoot without penalty, but got the option  to fire in combat, for units that tend to mix deadly guns with decent close combat attacks those were big changes. The new Marine book however has really helped them out. The first, and largest, change is that all Dreadnoughts get the Duty Enteral rule, which reduced all damage they take by 1 to a minimum of 1.  That's a pretty crazy change that right off the bat makes them a LOT more durable.

But hey, thats not all. Most Dreadnoughts also saw their weapons get better, with some nice general buffs across the army, they are now tougher, and killier than before. They've also go more synergy, with all Techmarines having the option to give a vehicle +1 to hit, and the Master of the Forge being able to give them +1s and +1A, you can really buff them up. Dreadnoughts also get the CORE tag, so re-rolls are easy to get, and Wisdom of the Ancients allows you to give one either the Captain or LT aura, meaning you can skip out on that character. This means it's not that hard to get a phalanx of 6-7 Dreadnoughts with BS 2+, rerolling 1s, stomping across the table. Best of all, for all these buffs the bulk of the units didn't even go up in cost, indeed a number of Dreadnoughts are 5-10pts cheaper than they were before. We will have to see what happens to the sometimes overpowered Forgeworld versions, but at the moment it seems like GW has breathed new life into everyone's favorite walking coffins.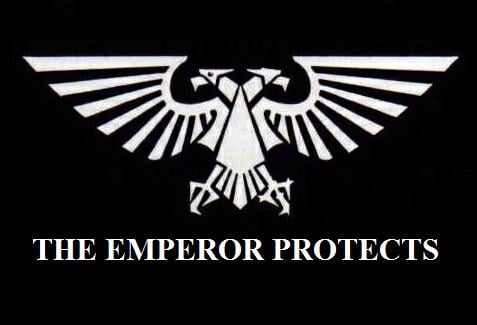 Let us know what you think are the big winners from Codex: Space Marines, down in the comments!