Warhammer 40K: More McFarlane Toys Previewed For Next Wave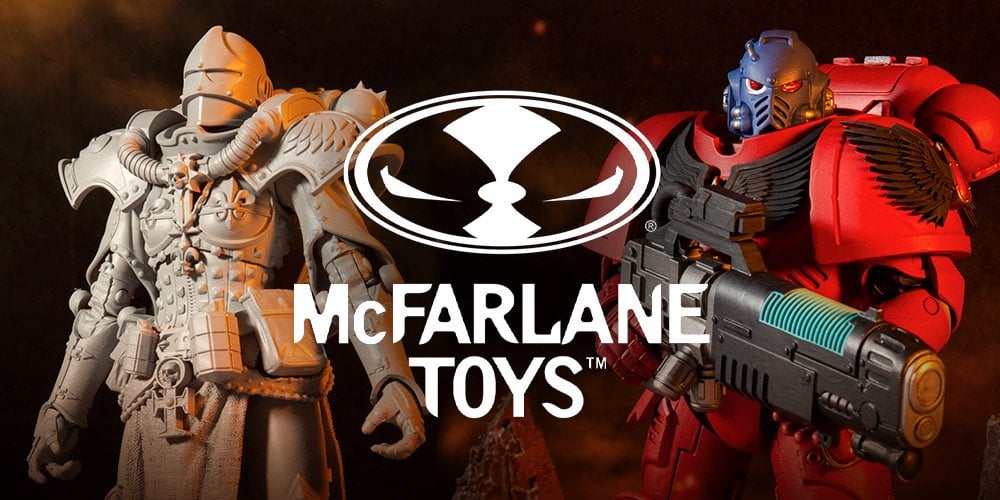 The first wave of McFarlane/Warhammer 40,000 Action Figures already sold out online. Well now the next wave is coming and it's got even more Action Figures!
Back when GW announced the second wave was coming, the first batch of McFarlane Toys weren't even up for pre-order. Well, they went up for pre-order this weekend and quickly sold out. We all kinda knew that was going to happen, right? Today, GW is showing off MORE miniatures for the next wave – and they are looking pretty cool!
Sister of Battle & Artist's Proof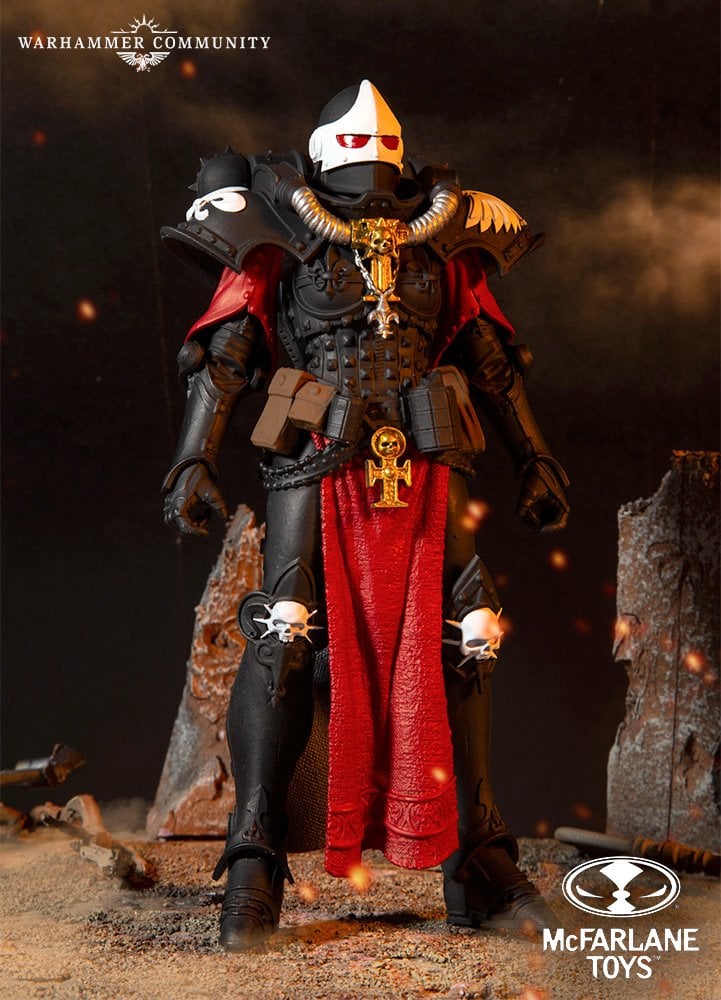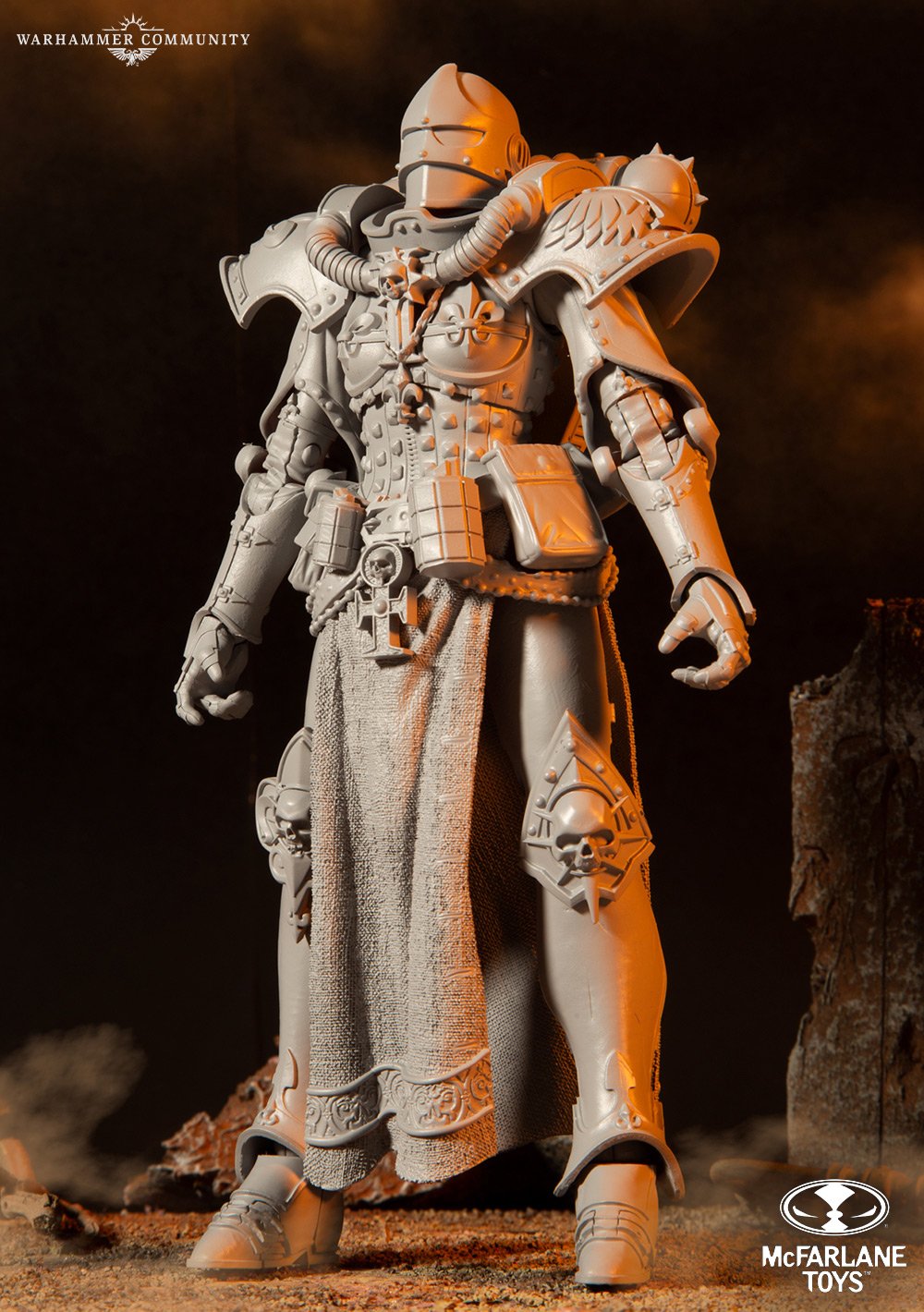 "[T]he Sister of Battle Artist's Proof has been left free of iconography, so you can make her part of any of the holy orders of the Adepta Sororita"
Necron Warrior Artist's Proof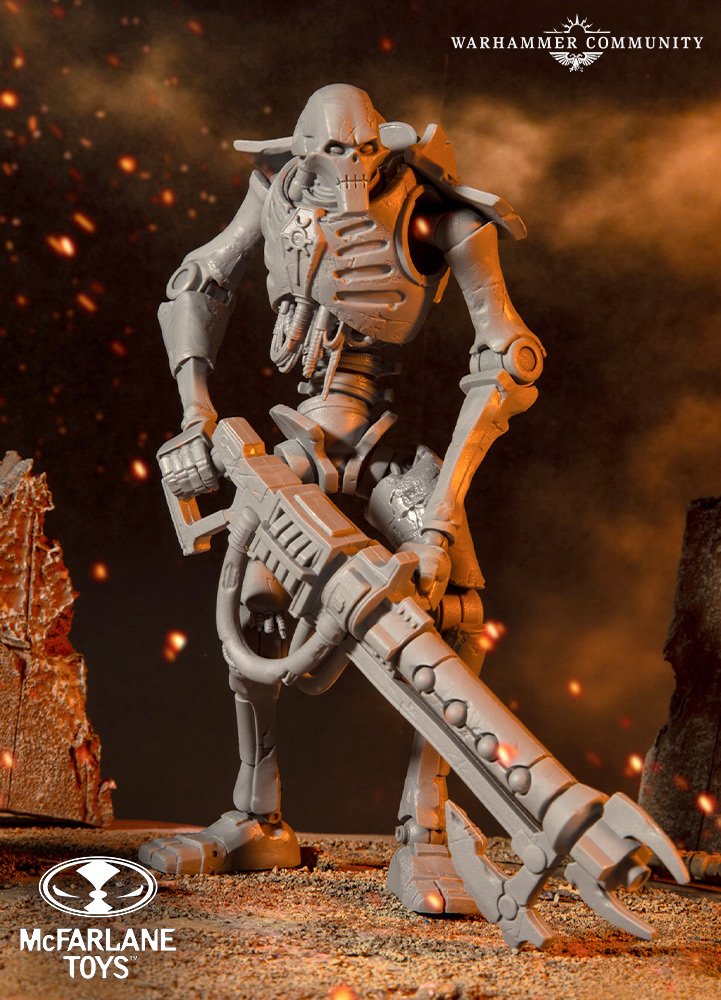 The Necron Warrior Artist's Proof will be exclusive to Walmart stores.
Blood Angel Hellblaster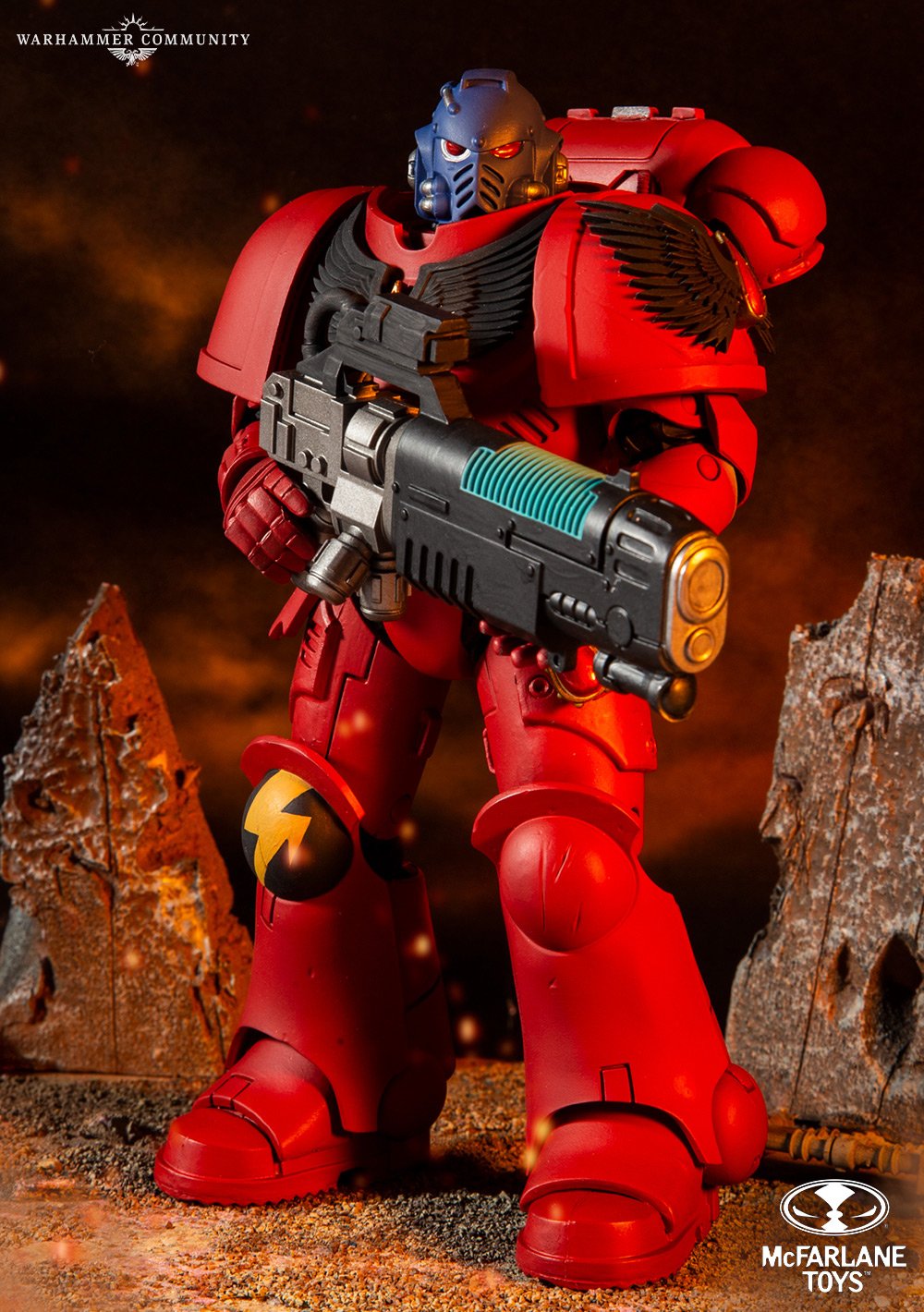 "[T]he Blood Angels Hellblaster is armed with a plasma incinerator, complete with dangerous-looking, glowing energy coils. He's marked out as a fire support battle-brother by his blue helmet, and his markings indicate that he's from the seventh squad of the Second Company. Both shoulder pad and chest bear the iconic winged blood drop of the Chapter. "
HellBlaster Artist's Proof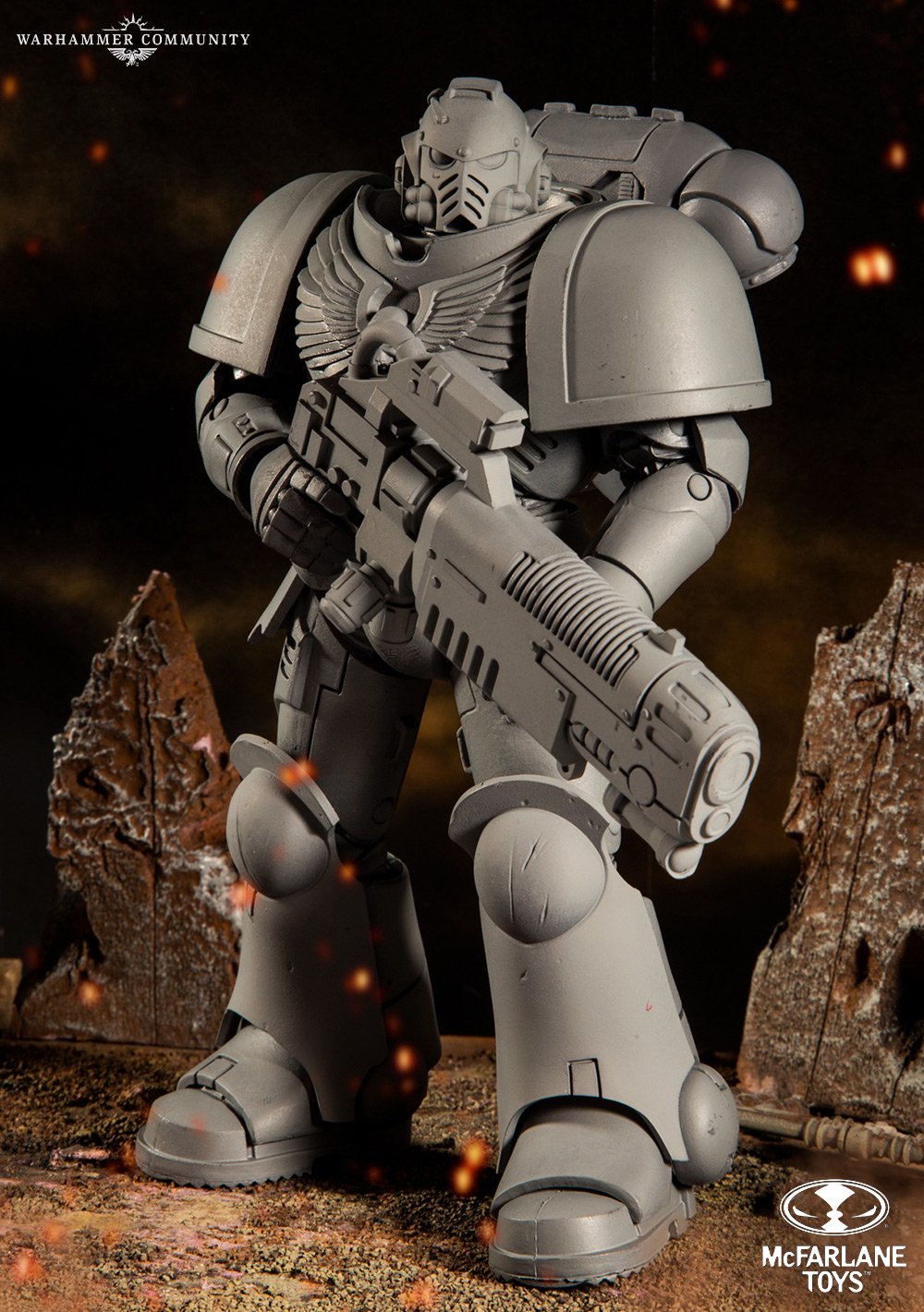 Subscribe to our newsletter!
Get Tabletop, RPG & Pop Culture news delivered directly to your inbox.
"The Hellblaster Artist's Proof carries the same weapon, but his armour is free of markings, and his chest bears the more conventional winged skull, allowing you to paint him as a battle-brother of any Chapter and company you please!"
Yep! The second wave is coming and it's even bigger than the first batch! I'm kind of hoping we get a reprint of the first wave, too. Now I'm wishing I had pre-ordered at least a 5-man squad…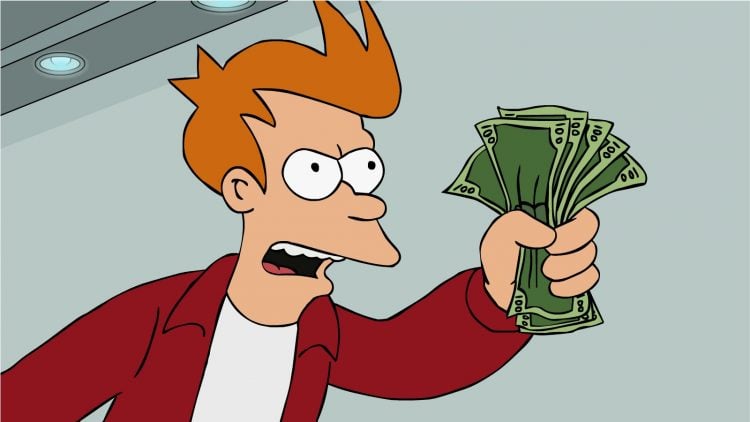 They've turned my plastic-crack addiction it an Action Figure problem now.