Games Workshop has unleashed the Necrons and Space Marine Codexes to Pre-orders. That means a ton of wargear, profiles and rules just got updated, too.
We're entering a strange time in 40k. The first two new codexes are up for pre-order and something is happening that we've been speculating about for weeks now – shared wargear, profiles, and rules (specifically weapon rules) are getting updated. Well, today, it's happening. And there is a MASSIVE list of armies impacted by these changes.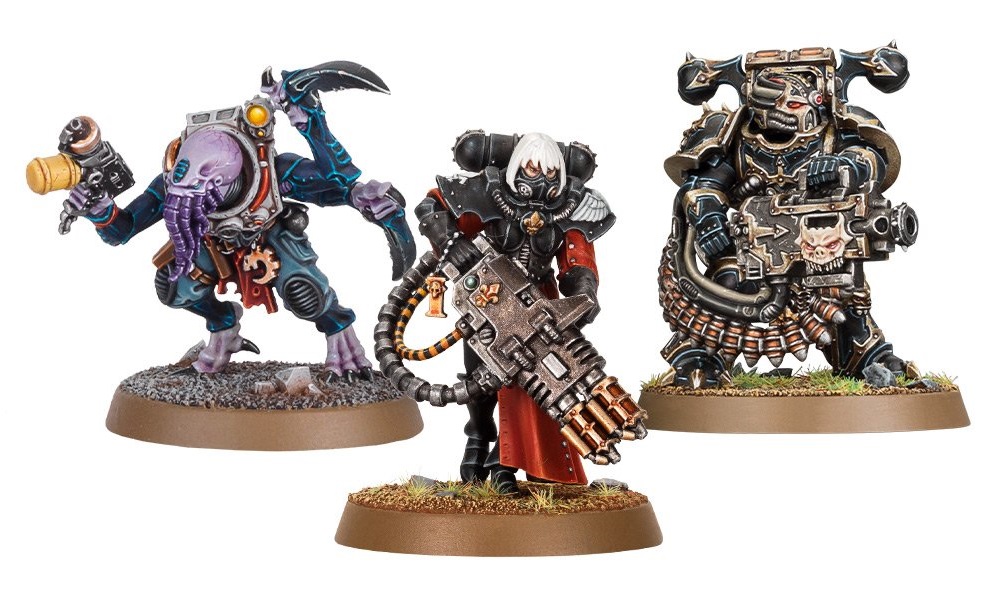 "Melta, flamer, and plasma weapons, along with heavy bolters, power blades, and a few other items of wargear, have also undergone changes that will be reflected across the whole game. Any faction that uses these weapons, such as all Imperial forces, Chaos Space Marines, and Genestealer Cults, will also be able to make use of these enhanced profiles. "
That's not all either. Melee weapons also got updated and rebalanced.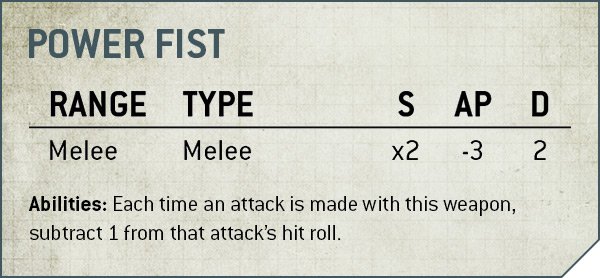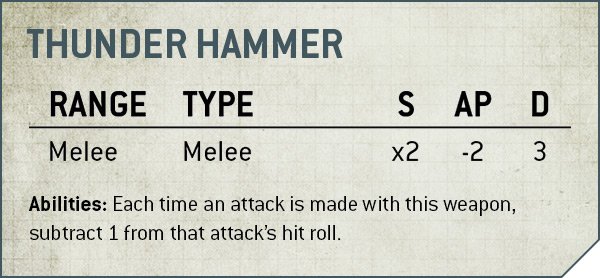 Again, it's a pretty big list of armies that are getting impacted. Seriously: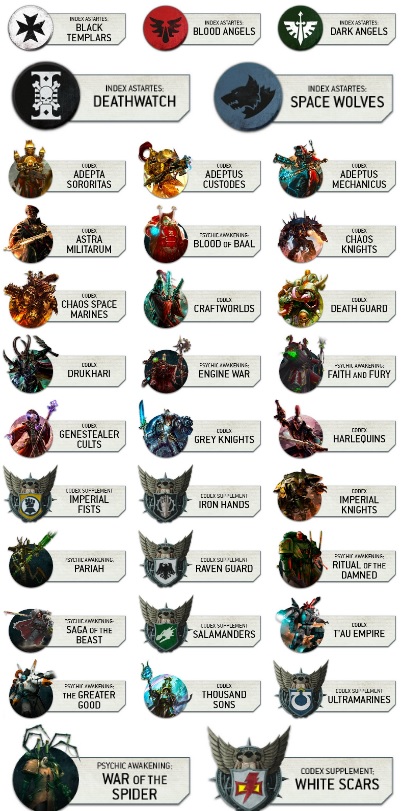 Each one of those armies/supplements has a new update on GW's FAQ page. So if you were wondering if your army was changed in any ways, check the FAQ page and download the new updates to find out. If you use any of these weapons:
Melta
Flamer
Plasma
Heavy bolters
Power blades
Other Space Marine melee weapons
You should check your army's FAQ.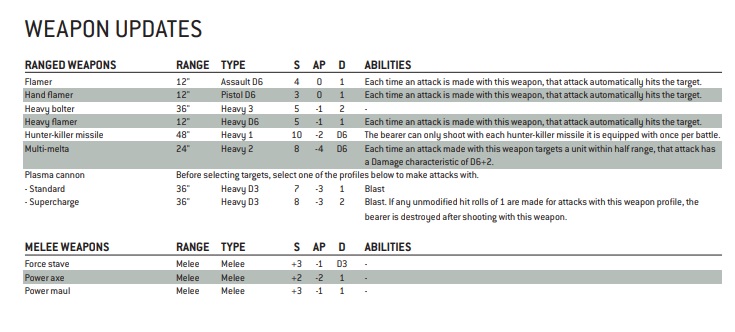 As an example, here's the list from the Genestealer Cult FAQ. And here's another example as the Chaos Space Marine Armory changed quite a bit: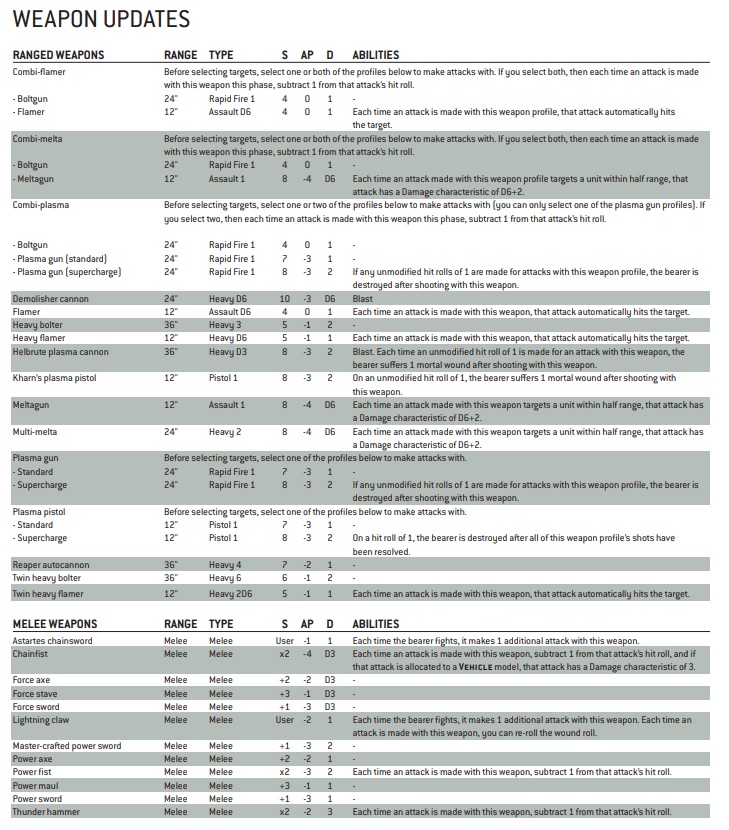 You can consider this a stopgap until your army gets a new codex for the current edition. However you slice it, many armies just got a nice little boost and that's why things are going to get a little weird moving forward. There are clearly going to be a couple of armies that are untouched by these changes (looking at you Tyranids) and that kind of puts them in a strange spot. Everyone else just got a boost while they are still playing with their old tech. A rising tide raises all ships – and the tide just went up for anyone using any of these weapons.
Here comes the weapon updates…are you ready to give them a go?