With a new Codex and new Combat Patrol Box on the way, you know that Games Workshop gearing up the Deathwatch – so come see what's new!
The Deathwatch are getting a update very soon and today we're getting a preview at some of the new hotness coming from their codex. The alien hunters are back with access to a whole bunch of really cool tech and all the Primaris Marines, too.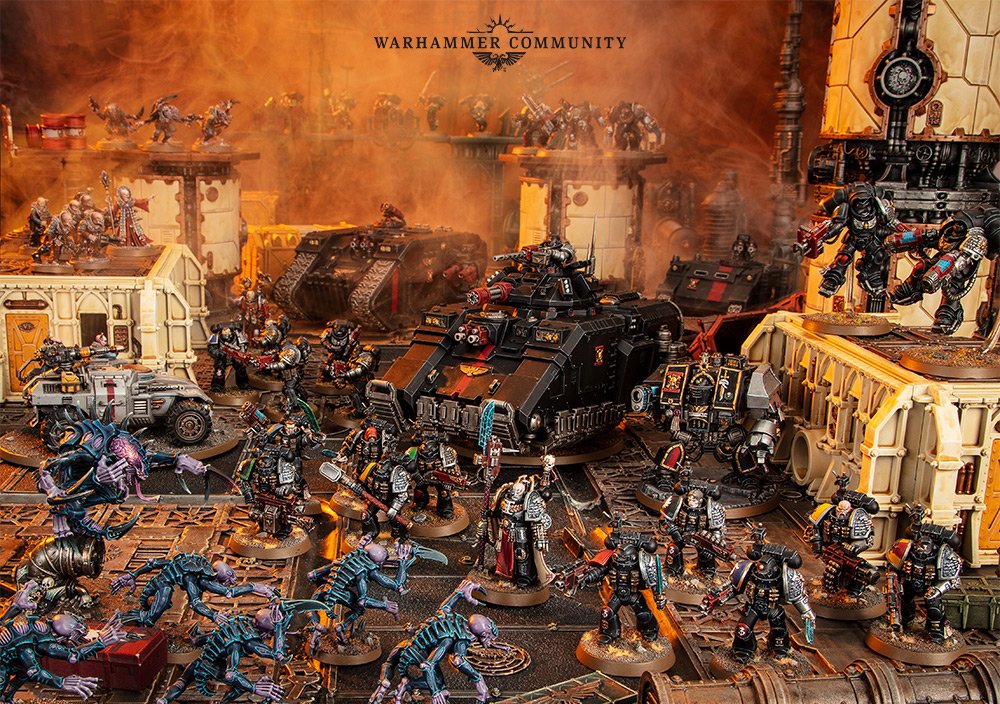 To kick things off, Deathwatch are getting a new way to stay incredibly flexible during the game: Mission Tactics.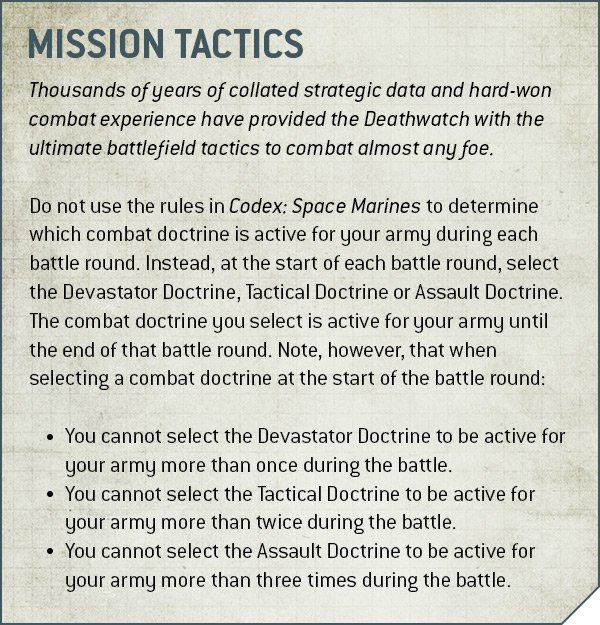 Yep. They are going to get to PICK when their doctrines are active – but they do have limits. But honestly, that's a trade-off I'd be happy to make with other Marine Armies. This is a powerful new rule for them for sure.
The Deathwatch is also getting access to all those new Primaris Units and will have access to new Kill Teams.
"The codex supplement includes rules for four different types of kill teams, including two brand-new ones. If you prefer to be sneaky, you'll want to choose the Spectrus Kill Team – it's made up from warriors clad in Mk X Phobos armour and lets you take advantage of a range of abilities."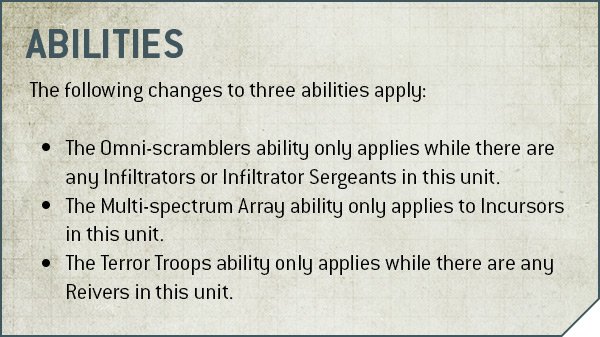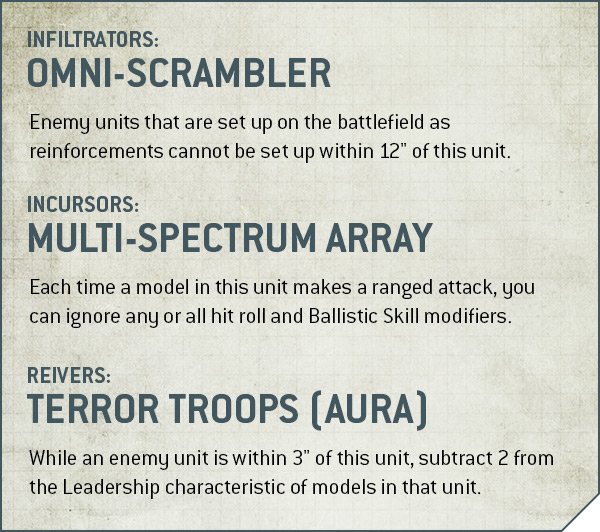 And when we say new Primaris Units, seriously – it's ALL of them: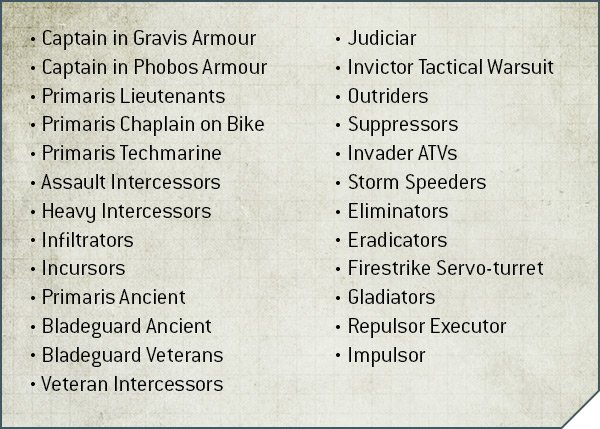 New Codex, New Rules
"The codex supplement includes a host of new Stratagems that will help you slay the filthy xenos that stand before you. A number of these work against specific aliens, giving you the upper hand in your battles. For example, are you having trouble with those tricksy Aeldari? Don't worry, there's a Stratagem that can help you gun them down with ease."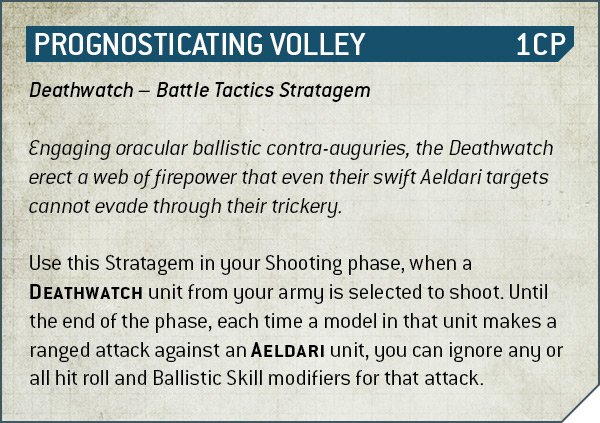 What if you're facing off against some of those new, fancy Necrons? Don't worry – there's a stratagem for that: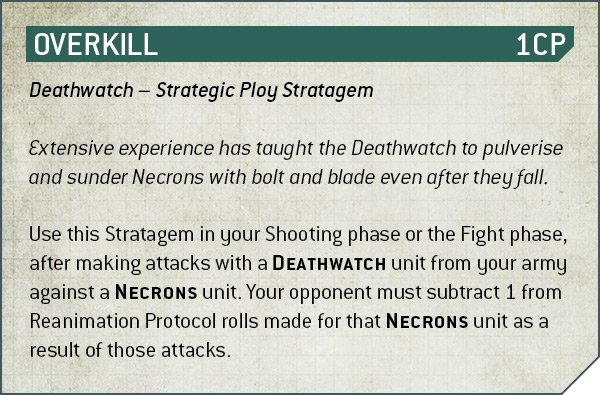 And yes, there are more Xenos Specific Stratagems in the book. Not only are the Deathwatch going to be superflexible thanks to their Mission Tactics, they are going to have the right tool in the tool box to hunt the Xenos. Oh and there are some generally useful Stratagems, too! Speaking of the Deathwatch tool box, how about some more new Relics?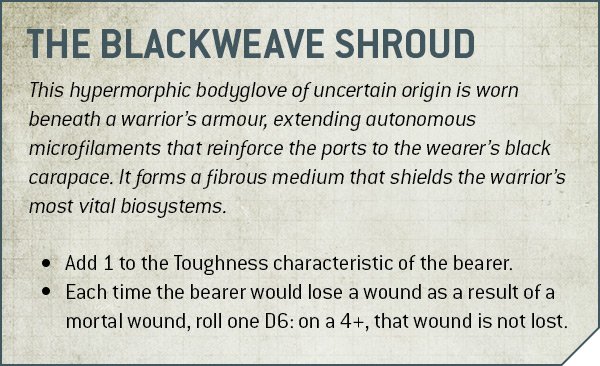 Yep. Their black carapace just got an upgrade. At least this is only available as a relic…for now. But this is just one of many new relics they will get access to – along with a new Psychic Discipline: Xenopurge. We don't know all the powers but they are equally effective against non-xenos forces, too. Check out Neural Void: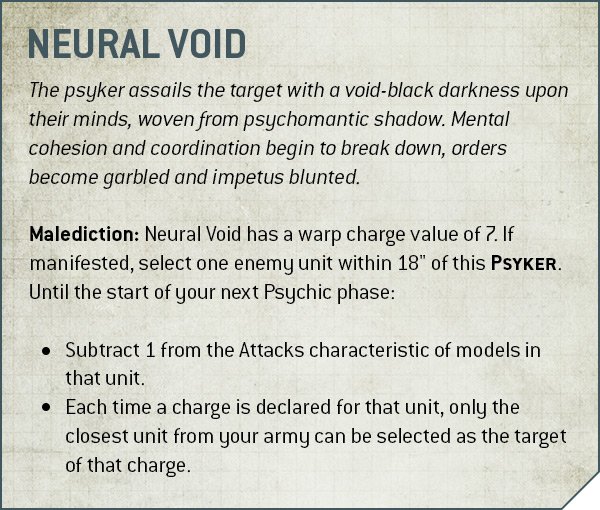 Decrease their attacks AND force them to charge the closest unit? That's a pretty solid power no matter who you are.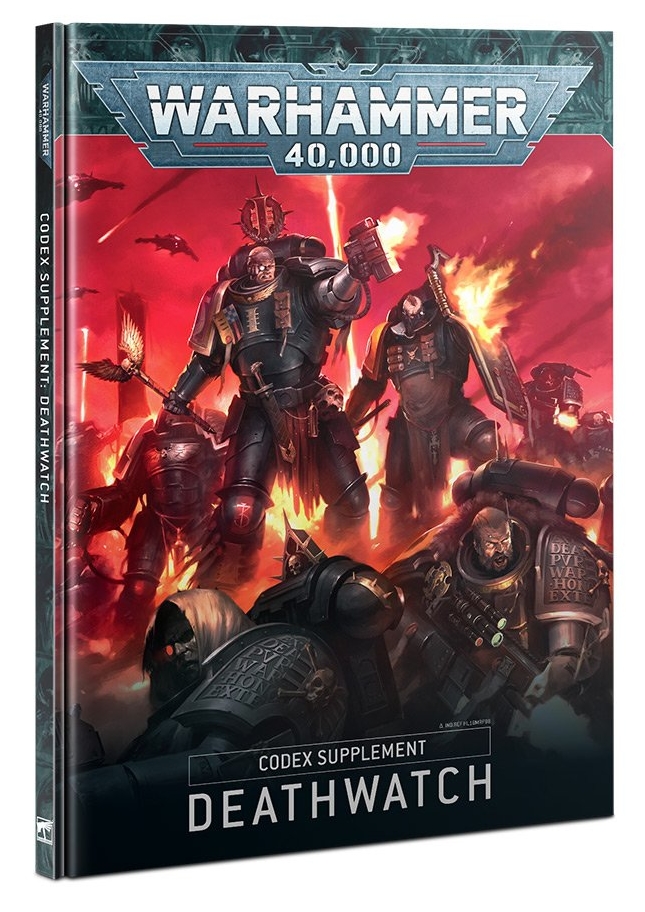 Their new Combat Patrol and Codex are up for Pre-order this weekend.
Back in Black!