The new codexes are on the way and that means your Physical Codex will have a code to the digital rules – how will it work though? Let's find out!
Games Workshop is doing something we've never seen them do before – they are giving folks access to the digital versions of their rules by way of the Physical Codexes. This is a request that gamers have been making for years and it seems like GW has agreed that the time to do it is now. Take note WotC – hopefully my D&D books are next. Anyways…
The big question is how will this all work and what will you have access to, exactly? Well we knew you'd get a code that you can redeem in the app and now we're getting an idea of what that looks like.
" You've probably noticed that the first codexes for the new edition of Warhammer 40,000 are available to pre-order this Saturday – these books are the best codexes ever! Not only do they include datasheets, army-wide rules, Crusade options, new and improved weapons, and much, much more… they also include something extremely exciting – codes to unlock all the rules content of the codex within Warhammer 40,000: The App."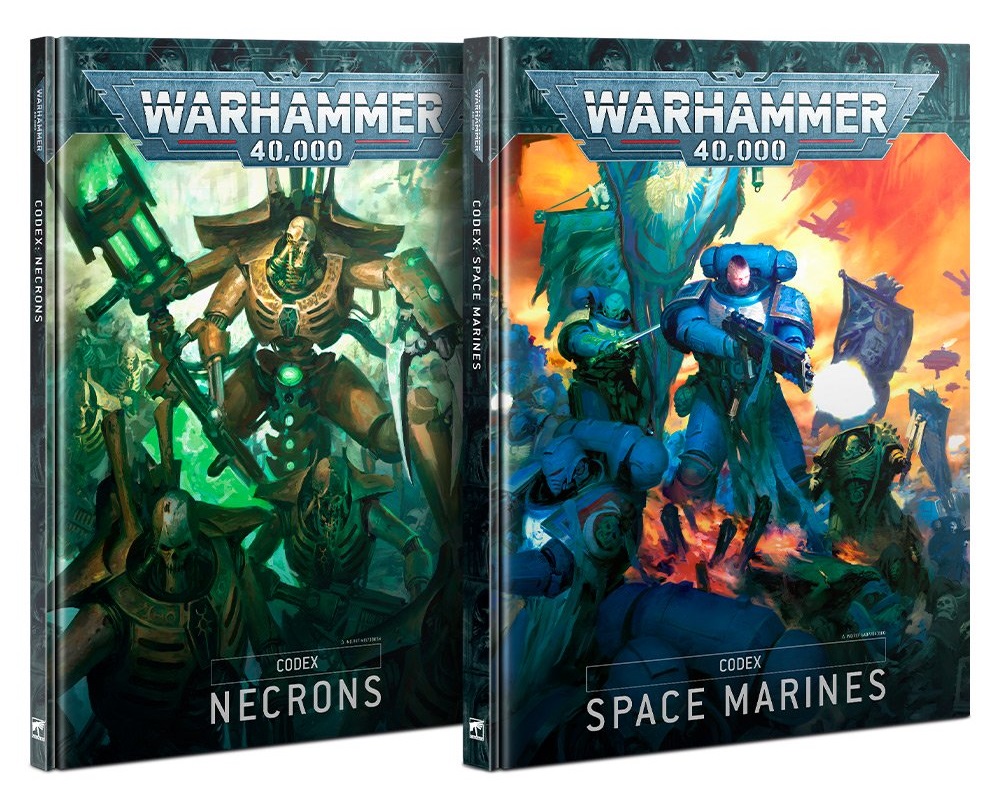 Again, for the full (re:Old) rules we knew that it would require the App with a subscription. That was announced weeks ago. But according to GW, you'll only need an account which you can create for free to redeem the code. After you get that setup, you'll be able to login and redeem the code from the back of the codex and it should be tied to your account from there on out: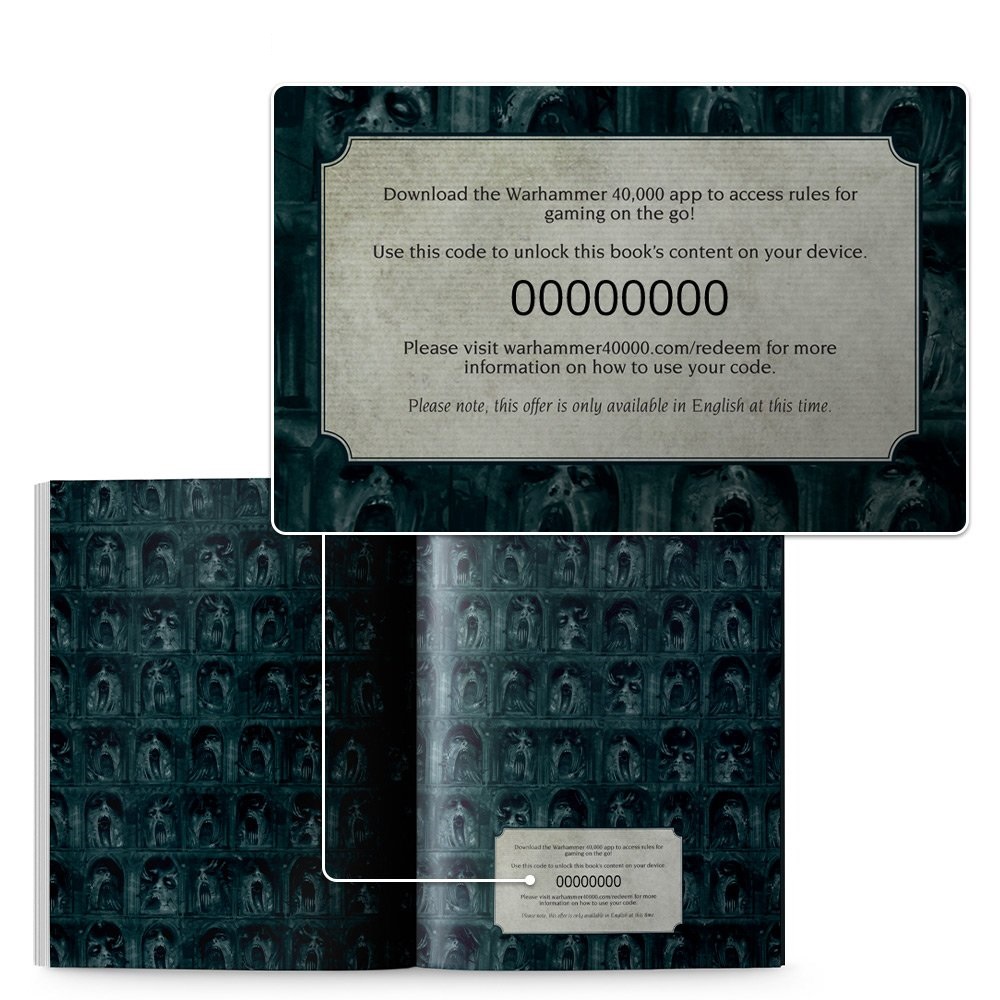 Pretty simple, right? Just don't go sharing that code cause it's a one-and-done type thing. So what do you get access to once you've got the code all plugged in?
"In short, all the rules for your army in Warhammer 40,000: The App! You'll get every new and updated datasheet from your codex (more than 140 across both codexes), plus Detachment Abilities, faction rules, Relics, Stratagems, Warlord Traits, and any other rules which apply to your army. "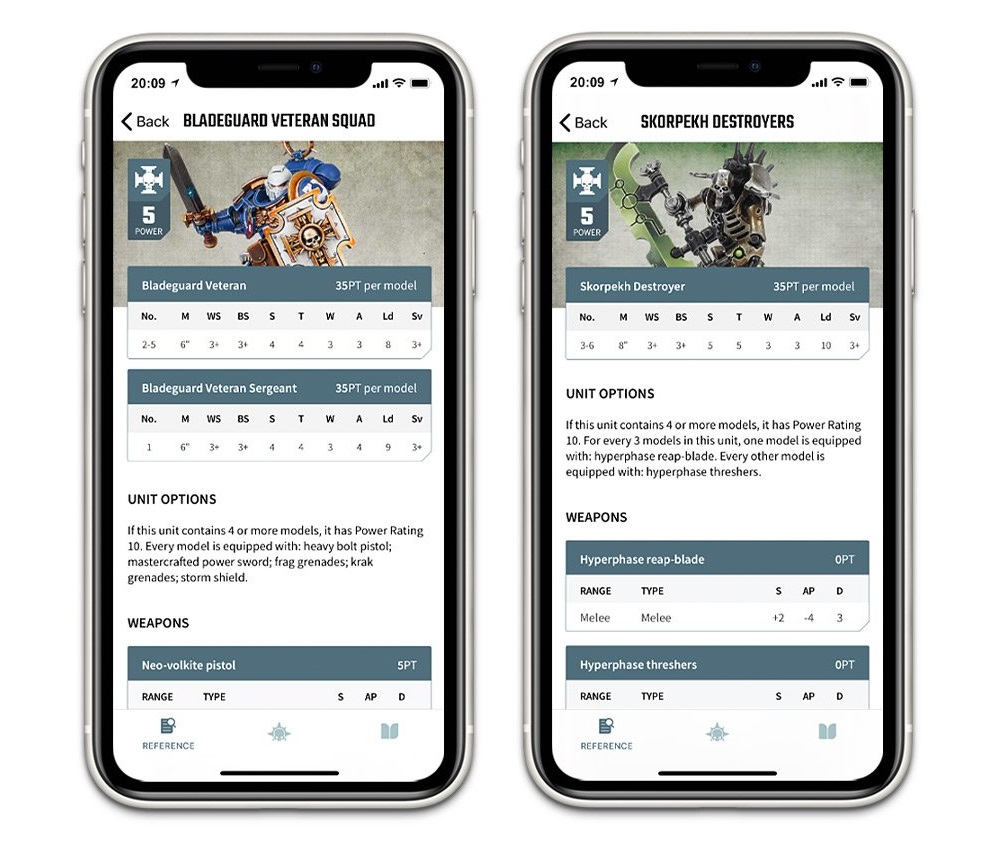 These rules won't just get frequent updates (including FAQ changes and such) they are also fully searchable. You won't need to lug your codex around with you to play – just bring a power cable for your device. And if you don't have a new style codex, when you subscribe, you still get access to all the older stuff. At least while it's still relevant.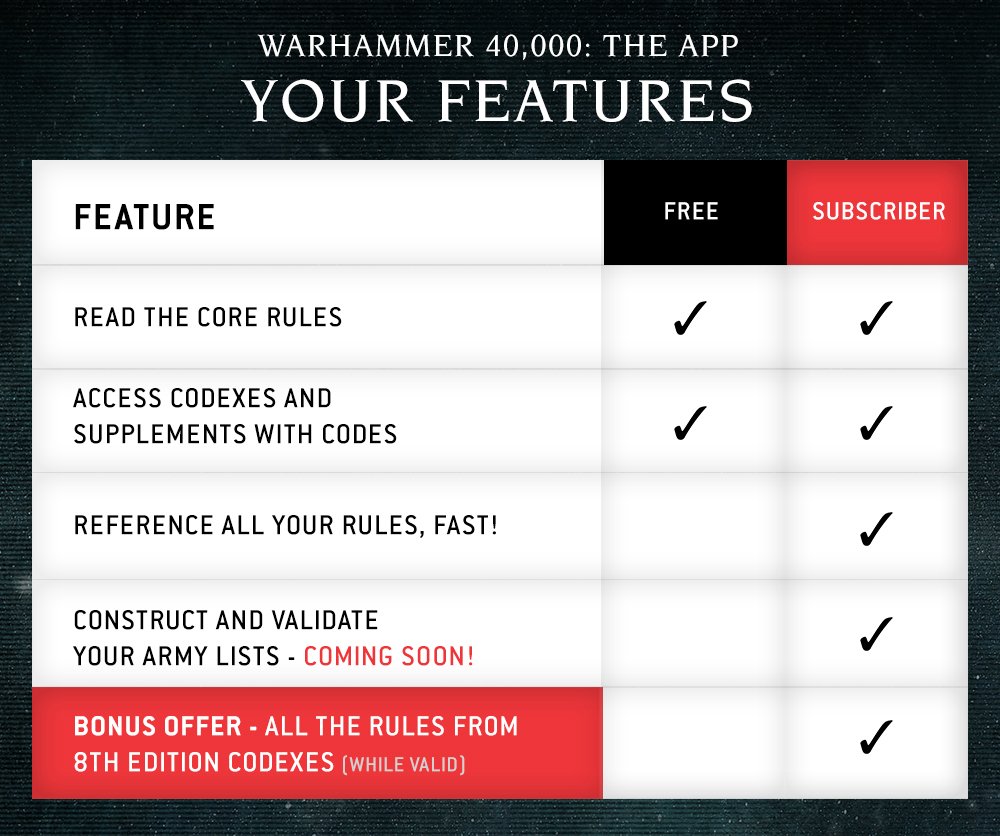 Hey GW, how's that Army Builder coming?
It's been a bumpy road with the App as folks are still waiting on the Army builder in particular. However, the fact that you're getting a copy of the codex rules with the physical copy is a big step in the right direction. Maybe, just maybe, other rules publishers will do something similar. Access to digital versions of the rules for products you've already bought physically is a win for the consumers/collectors/players out there.
It's a secret code – only for me!
Edit: Updated to clarify that you can redeem the Codex Codes with a free account but you need a subscription for the older codexes.