Warhammer Fantasy: Hell Rides To Hallt Brings Horror To WFRP

Warhammer Fantasy Roleplay's newest adventure is full of thrills, chills, and Hexenacht spills. When Hell Rides to Hallt, what will you do?
Just in time for Halloween, a new adventure for Warhammer Fantasy Roleplay is unveiled. Hell Rides to Halt is a one-shot adventure designed to play out over a single night, and with its themes of damned souls, restless dead, and a grim, headless rider, it's the perfect adventure for your spooky season. Come take a look inside Hell Rides to Hallt.
via Cubicle 7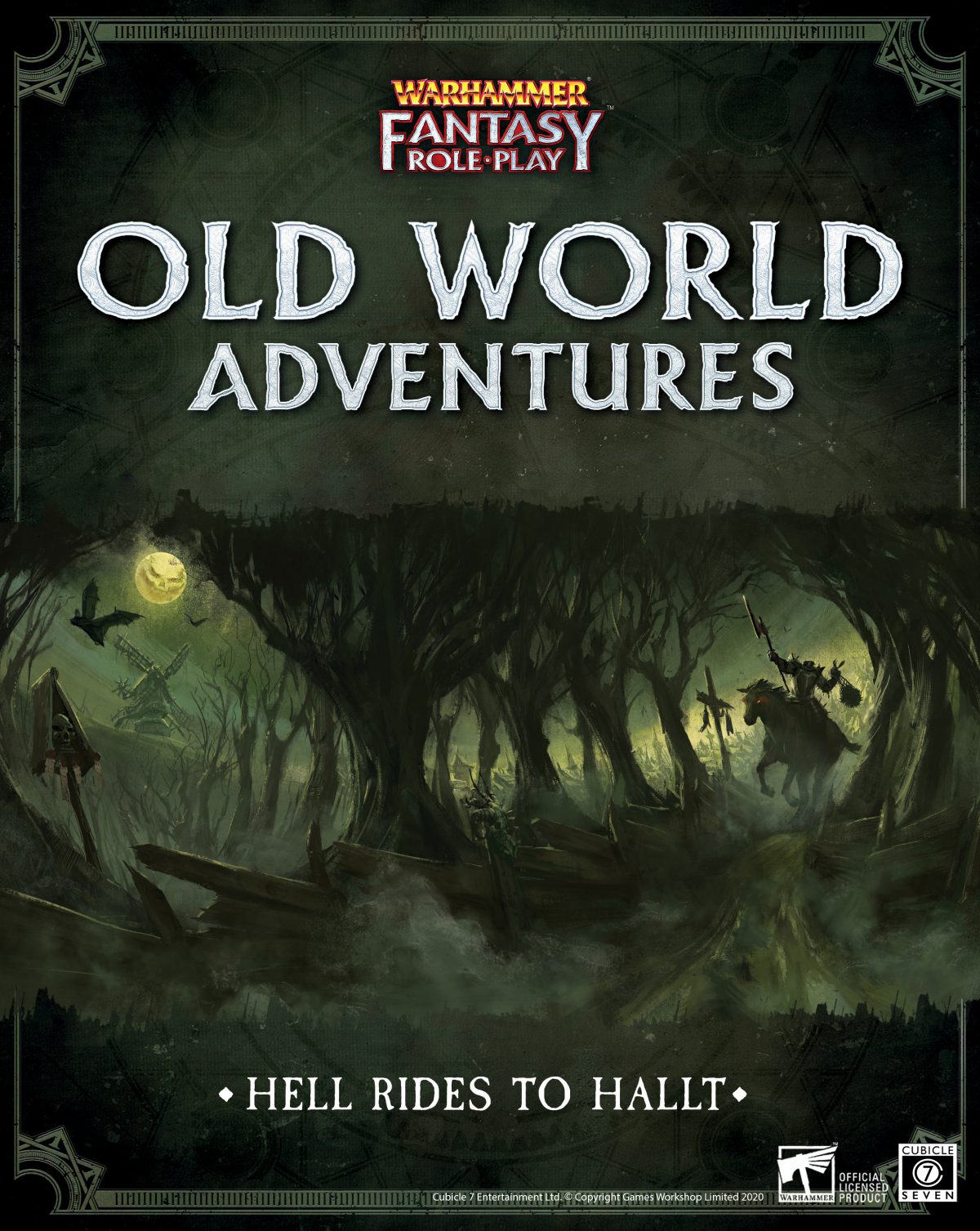 Only the damned and damnable fools ride out on Hexensnacht, as the turning of the year wakes the very dead, calling them up from unmarked graves and unhallowed resting places. The priests of Morr alone are safe, their lonely vigil a solitary ward against the restless dead. So which are you to set out so close to Hexensnacht: fool, damned soul, or lonesome priest? Rumour spreads throughout the land that a headless rider is claiming grim trophies, if it is indeed merely a rumour.

Hell Rides to Hallt is an adventure that explores justice, vengeance, and the twisting of old stories and older faiths. On the road to Hallt, with Hexensnacht perilously close and Morrslieb hanging gibbous in an ominous sky, a coach clatters through the night. Inside, a city-soft lawyer scoffs at tales of a headless horseman scouring the lands, taking heads and leaving widows in his wake. Outside, the heavy beat of galloping hooves draws close.

This adventure is suitable for 3-5 players on their first or second Careers, and is suitable for playing in a single, blood-soaked night. It takes place in Hallt, an isolated town nestled between the Grey Mountains and the Reikwald, but could take place anywhere in the Empire.
If you're looking for grim and perilous adventure when things turn dark and dreary, it doesn't get much grimmer than Warhammer Fantasy Roleplay. Keep an eye out, this adventure arrives soon.
Happy Adventuring!