Age of Sigmar: Broken Realms Morathi Contents Revealed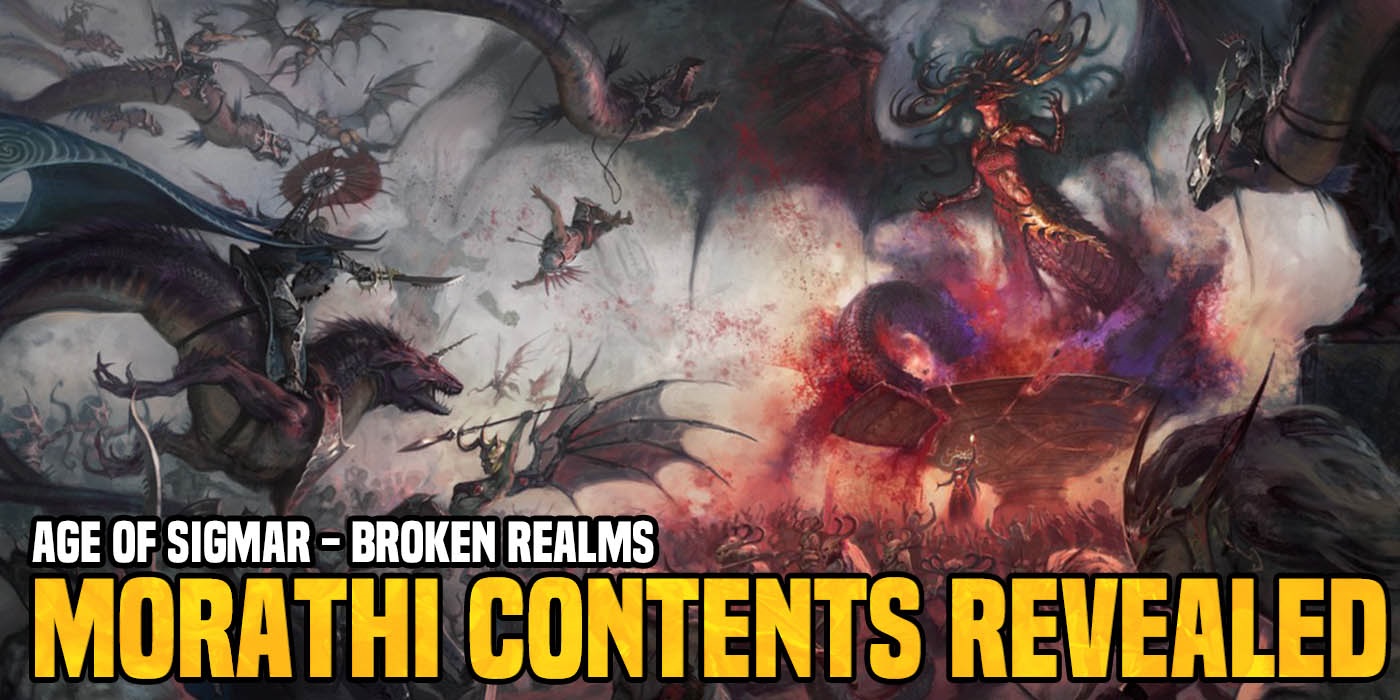 The Shadow Queen is up to her old tricks – but this time the results are going to be Realm Shattering. Take a look at what's to come!
Games Workshop has something cooking for the Mortal Realms with a brand new saga that is going to shake-up the narrative once again. Coming off the heels of the Soul Wars, this next chapter is the Broken Realms and it kicks off with Morathi.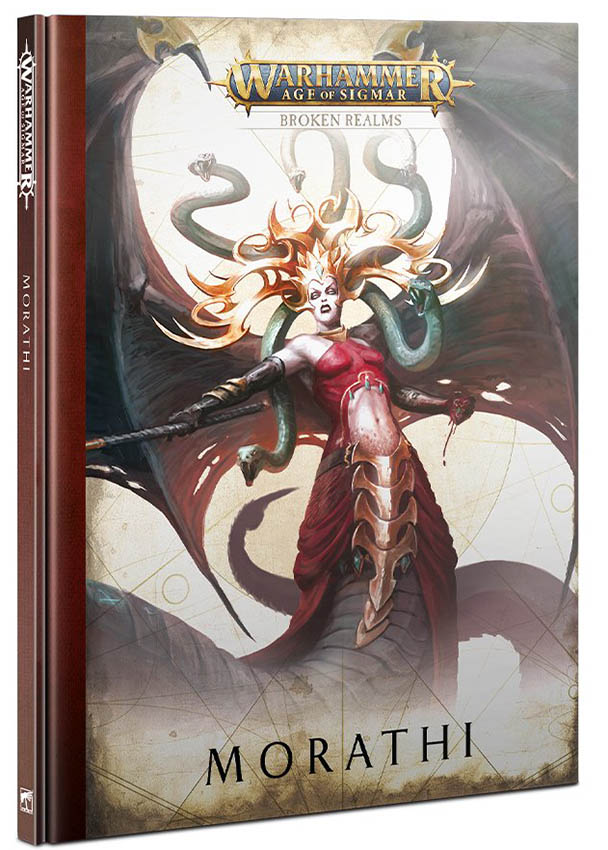 "With more than 60 pages of exciting, new and world-changing narrative featuring five warring factions (the dread legions of Chaos are ever-present!), the opening instalment in the Broken Realms certainly kicks things off with a bang."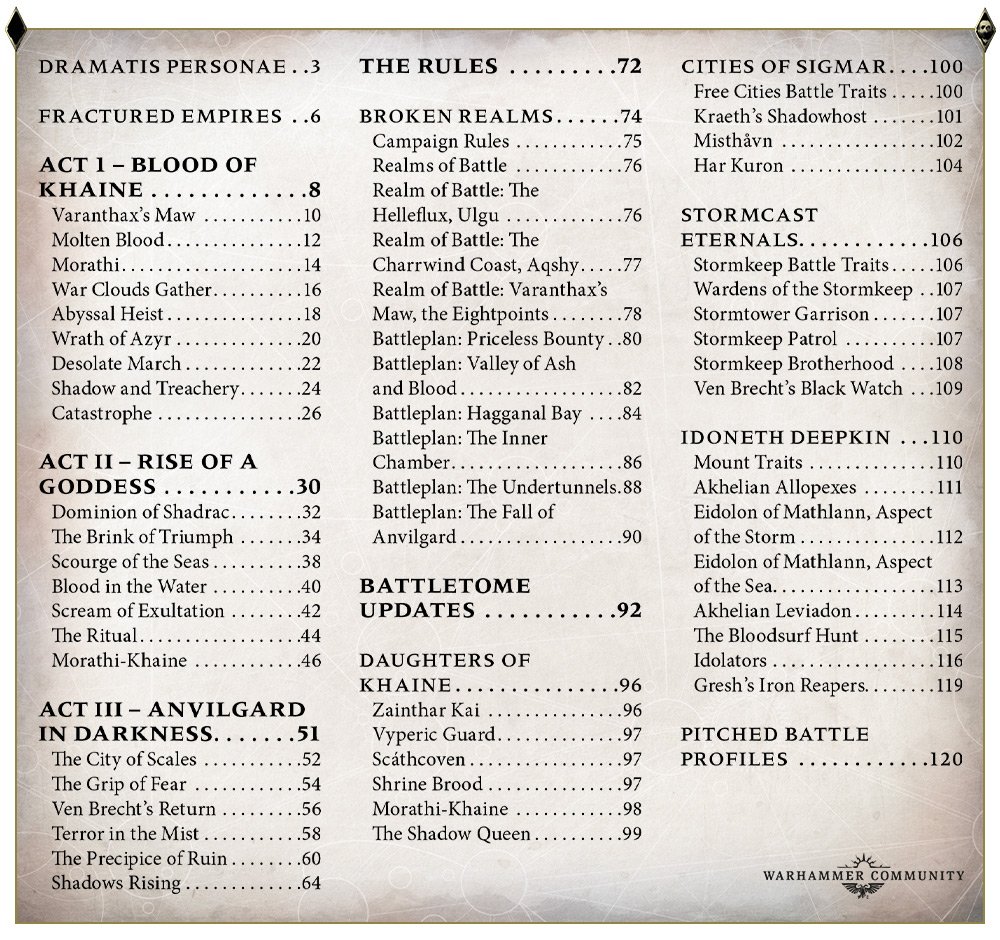 It's not just a massive lore-bomb either. We're also getting Battletome Updates and upwards of 50 pages of additional rules. A chunk of that is campaign specific rules for replaying these battles for yourself with some new Battleplans while the rest is a ton of new rules for the Daughters of Khaine, Cities of Sigmar, Stormcast Eternals, and the Idoneth Deepkin.
Curiously enough, there are some chaos units sprinkled in the mix, too. You can see under the Idoneth Deepkin heading we have the Idolators and Gresh's Iron Reapers. I'm thinking that was supposed to be a new subsection for the Chaos rules. That's based on two things: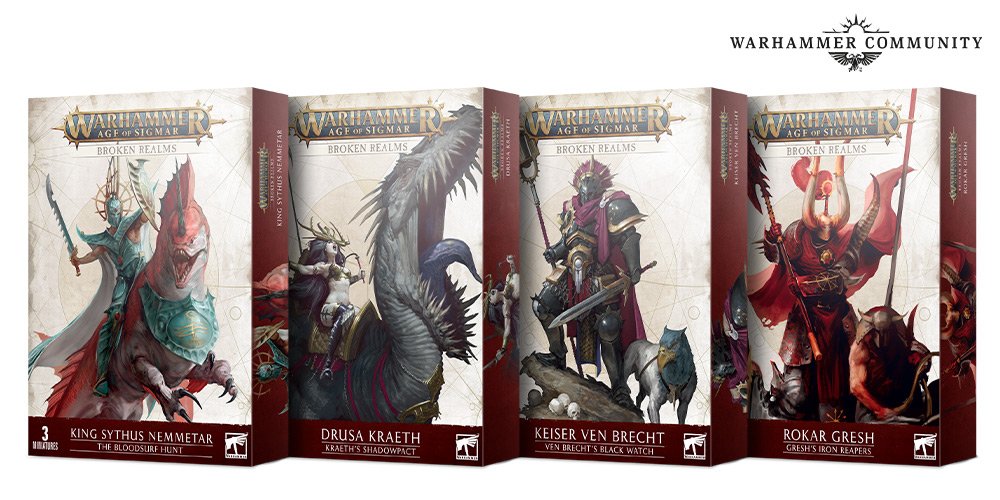 The box art showing Rokar Gresh and his Iron Reapers – which are clearly Chaos Warriors/Slave to Darkness. And secondly, this bit from the Warhammer Community:
" Of course, none will take more delight in the rising chaos than the forces of… er, Chaos – especially the Idolators of Lord Rokar Gresh. The stage is set for the Mortal Realms to drown in blood!"
Clearly the Idolators and Gresh's Iron Reapers are another faction. Unless they are somehow allowing Chaos to join forces with the Idoneth Deepkin…in which case that's one "Aelf" faction I was not expecting to turn to Chaos!
Subscribe to our newsletter!
Get Tabletop, RPG & Pop Culture news delivered directly to your inbox.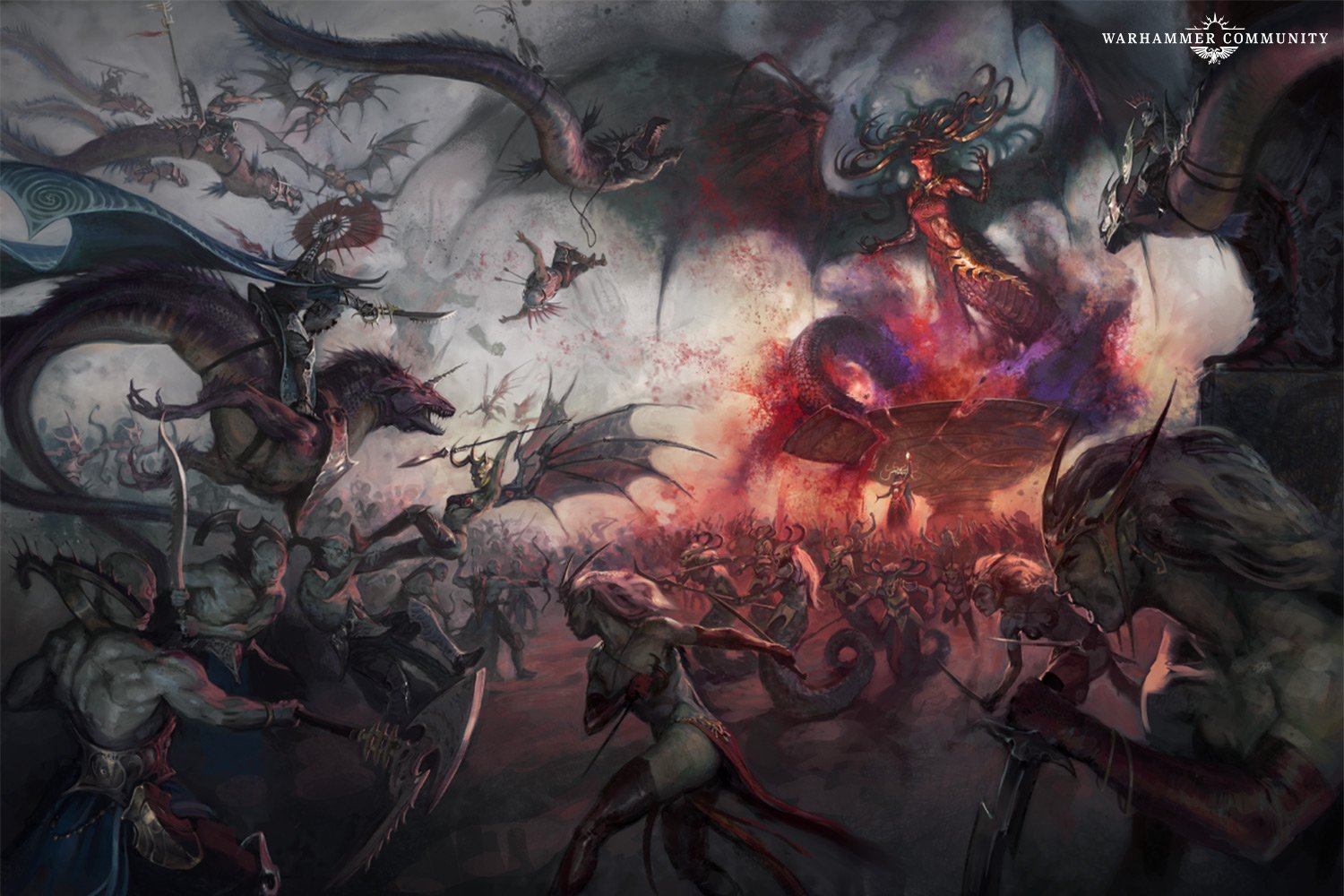 Now, speaking of the lore of Morathi, we do get a few hints at to what is going on:
"At the core of the story is Morathi herself, who desires nothing less than a dark apotheosis to godhood through an incredibly powerful (not to mention dangerous) ritual that has been long in the making. Many of the key events that take place in the book revolve around the Shadow Queen's final manoeuvres and preparations as she readies herself to perform this dread rite."
So yeah, she's trying to Ascend to godhood and it's been a long time coming. If you've been paying attention to the events and lore then you know this is a payoff for something that has been teased for a long time. The real question for me is how is she planning to do it?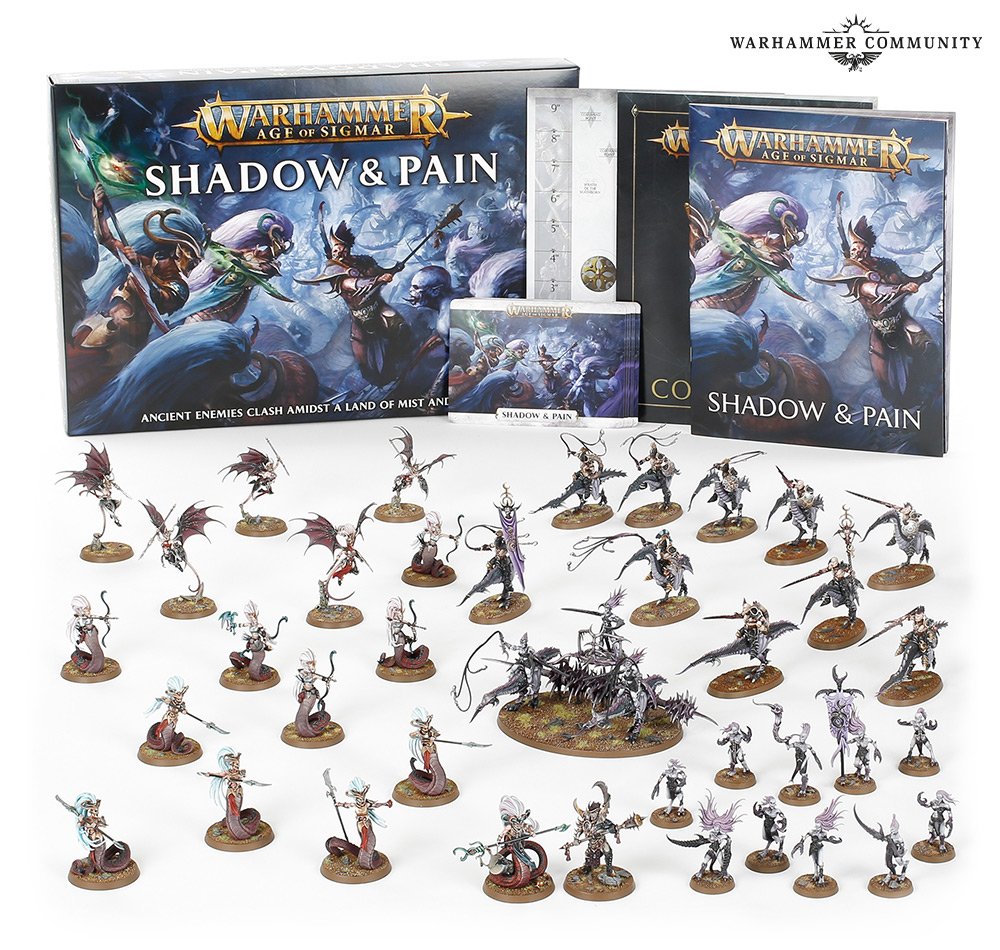 I think her plan probably involves some shadow and some pain…
What do you think Morathi is up to and how will these events fracture the Mortal Realms!?