Anime: Evangelion Sunglasses, Skateboards, and Smartphone Accessories Are On The Way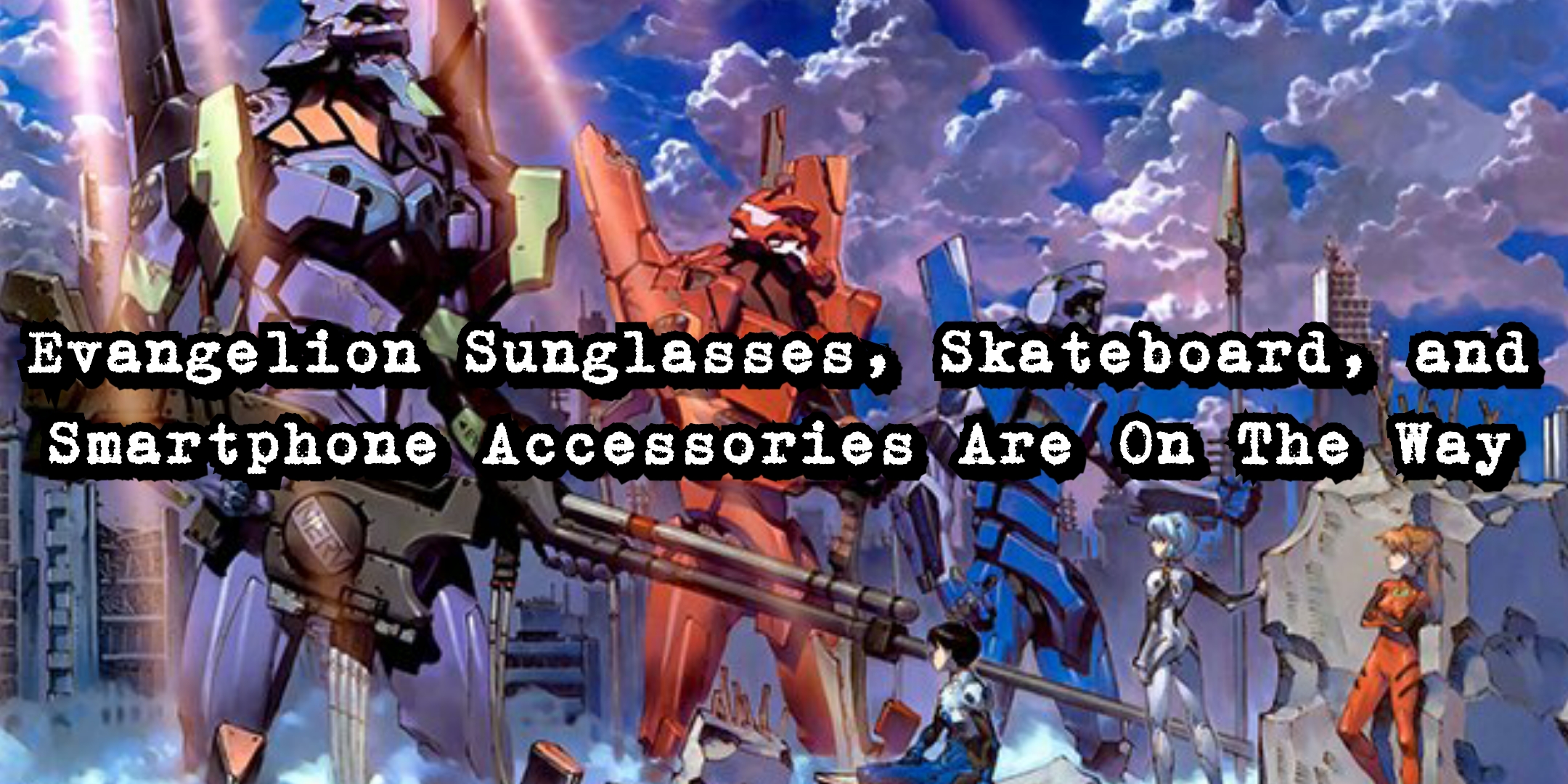 Neon Genesis Evangelion is in the process of producing some wild new merch, and I for one am excited for an Eva-01 skateboard.

Neon Genesis Evangelion will always be for me one of those classic favorites whose appeal I'm not sure that any of us will ever be able to explain. The art, characters, and story are all top notch…. until it dissolves into something truly indescribably weird with an ending that I still go back and forth on whether I fully got or not. In fact, a college aged version of myself was assigned a paper about Evangelion, and just like the show I think the first seven pages were solid followed by three pages of absolute 3am nonsense.
So this week when collaborations were announced for Neon Genesis Evangelion themed merch including skateboards, sunglasses, and smartphone accessories I was equal parts confused and intrigued. Who's still clamoring for NGE swag? Who has been looking for Eva themed sunglasses? Who is out there asking for Evangelion skateboards? Turns out, a lot of people are. And I may be one of them.
Eva Shades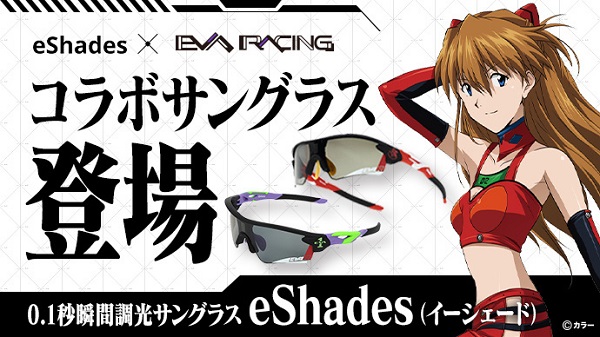 Eva Racing and eShades joined forces to design these transition sunglasses with lenses that darken within 0.1 seconds of sunlight exposure. They come in EVA-01 or EVA-02 color schemes, but are subtle enough that most people probably wouldn't even recognize them as anime merch. This is a combo that never would have occurred to me, but now that I see the vibrant colors on those sleek transitions shades, I totally get it.
Laptop and Smartphone Stands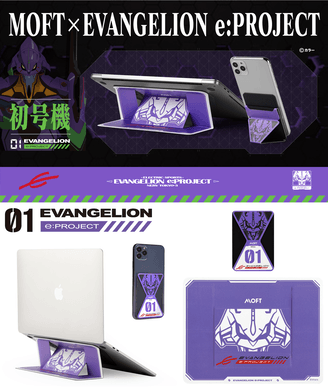 Moft brings us this next collaboration with a set of mech themed laptop and smartphone stands. The patterns are almost minimalistic while being completely recognizable with innovative, smart designs. They come in yellow for Eva-00, red for Eva-02, and purple as seen above for Eva-01.
Eva Skateboards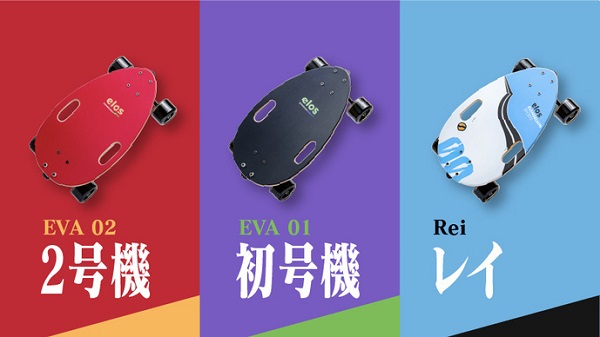 This is the one I'm most intrigued by. It's an item that I definitely wouldn't purchase online, but if I saw them at a convention and left it to impulse… well all bets are off. Teaming this time with Elos, this is he set of Neon Genesis Evangelion themed skateboards with color schemes representing the various Eva units. The small size and handles make them ideal for some Eva themed skating almost anywhere. Honestly, I love these and if I wasn't so comically bad at skateboarding I would be throwing money at this like that Fry meme.
The three offerings have been getting funded on Makuake with both the laptop and smartphone stands and skateboard already surpassing 100%  of their funding goal. The shades are just a little behind the rest of the pack with just about 80%  of their goal, but with 73 days left in the campaign, I have no doubt all three of these will be fully realized merch well before the next impact.
What do you think of the Eva collaborations? Are you tempted to help fund any of these projects? Which are you most looking forward to seeing as Eva merch? Let us know in the comments!
Subscribe to our newsletter!
Get Tabletop, RPG & Pop Culture news delivered directly to your inbox.
Ja Ne, Adventurers!