Anime: My Hero Academia Releases Movie Teaser Poster On Twitter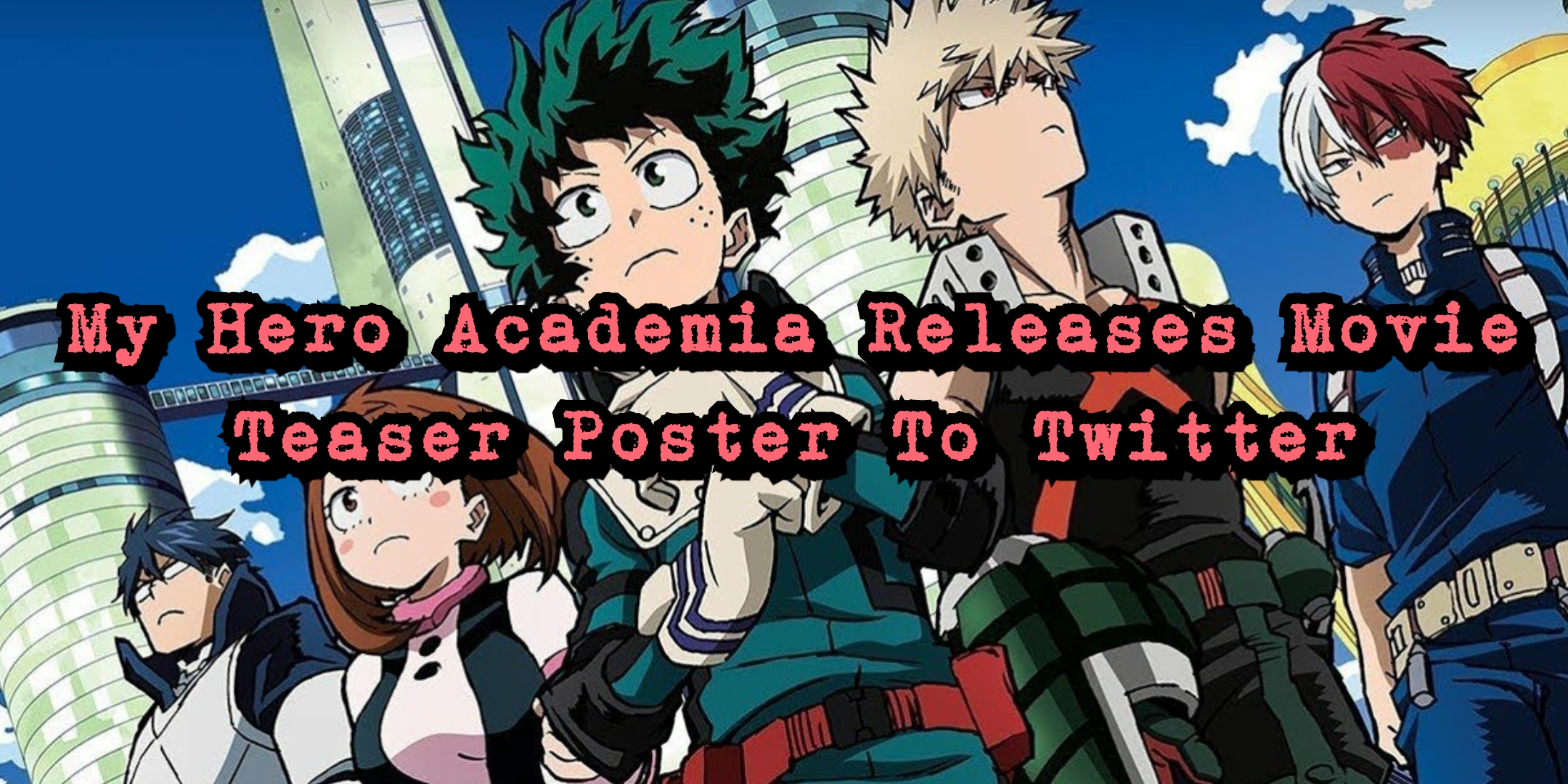 Over the weekend the teaser poster for the latest My Hero Academia movie was released to Twitter and we're going plus ultra!
On Sunday the official My Hero Academia Twitter accounts, one for the manga, anime, and movies, each posted one-third of a post which can be combined to reveal three of the main characters and the line, "He will meet 'the three musketeers.'"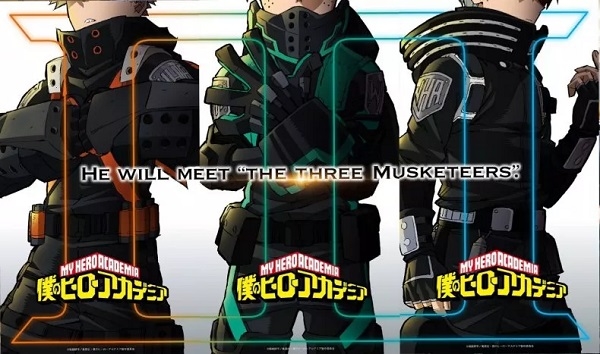 This is an objectively awesome movie announcement and poster reveal, but what does it all mean?
The poster shown above features Izuku (Deku) Midoriya, Katsuki Bakugo, and Shoto Todoroki, three of the most popular hero in the series, wearing some flashy new heroing gear and posing heroically. Almost heroically enough for us to forget that the three are sometimes more rivals and frenemies than true friends. So are they the three musketeers? The poster sure makes us want to think so.
Not much has been announced about this movie so we don't know what direction the plot will go in, but if the previous My Hero Academia movies are any indication, we don't have anything to be worried about entertainment and quality-wise.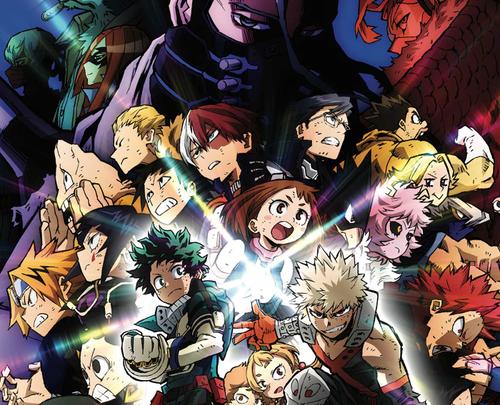 The line on the poster harkens back to Alexandre Dumas's The Three Musketeers, a work that has been referenced a key couple of times by My Hero Academia prior to this movie's announcement. Most notably, Deku inherited his superpower "One for All" from his personal hero and mentor All Might. This power, or quirk in the world of MHA, is passed down from hero to hero. It is of course also the rallying cry of the musketeers of Dumas's book representing teamwork and camaraderie.
Bakugou's rivalry with….. well everyone makes me wonder how the three will work together. I'm looking forward to some character development, but I'd bet he's begrudgingly forced to work with the rest of the team and the sweet new uniforms are a temporary perk of the team-up. That said, who could he mysterious "he" be? And what is "he" going to do to meet these three specifically?
With My Hero Accademia's movie announcement coming so soon after the Demon Slayer movie's record-breaking success, a lot of attention is being paid to the most popular anime's movies right now. And with MHA's Two Heroes (2018) and Heroes Rising (2019) proving to be box office successes, it's not unfair to expect great things from the franchise this time, too.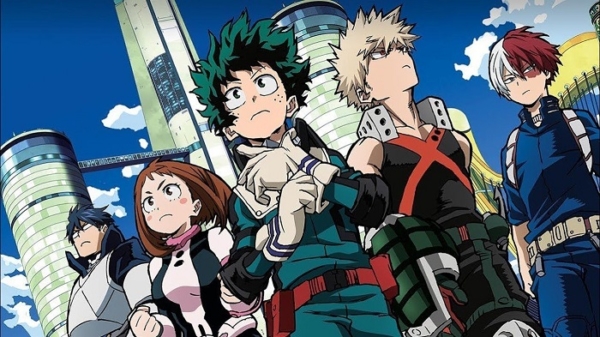 No release date has been set for the movie, but sometime in autumn of 2021 seems like a good guess based on the previous My Hero Academia movie timelines. And of course, the fifth season of the anime is expected to get here sometime in the spring of 2021 through Funimation and Crunchyroll streaming apps.
Subscribe to our newsletter!
Get Tabletop, RPG & Pop Culture news delivered directly to your inbox.
Are you looking forward to the next My Hero Academia movie? What adventures or villains do you hope to see the kids take on this time? Which My Hero Academia movie has been your favorite so far? Let us know in the comments!
Ja Ne, Adventurers!