Cubicle 7 has released a new PDF ahead of the new Shadows in the Mist campaign… come find out what's rotten to the core in Anvilgard!
The new Shadows in the Mist campaign for Age of Sigmar continues its roll out towards launch, Cubicle 7 has released another preview adventure for folks who have pre-ordered it. Come take a look at both Shadows in the Mist and Rotten to the Core.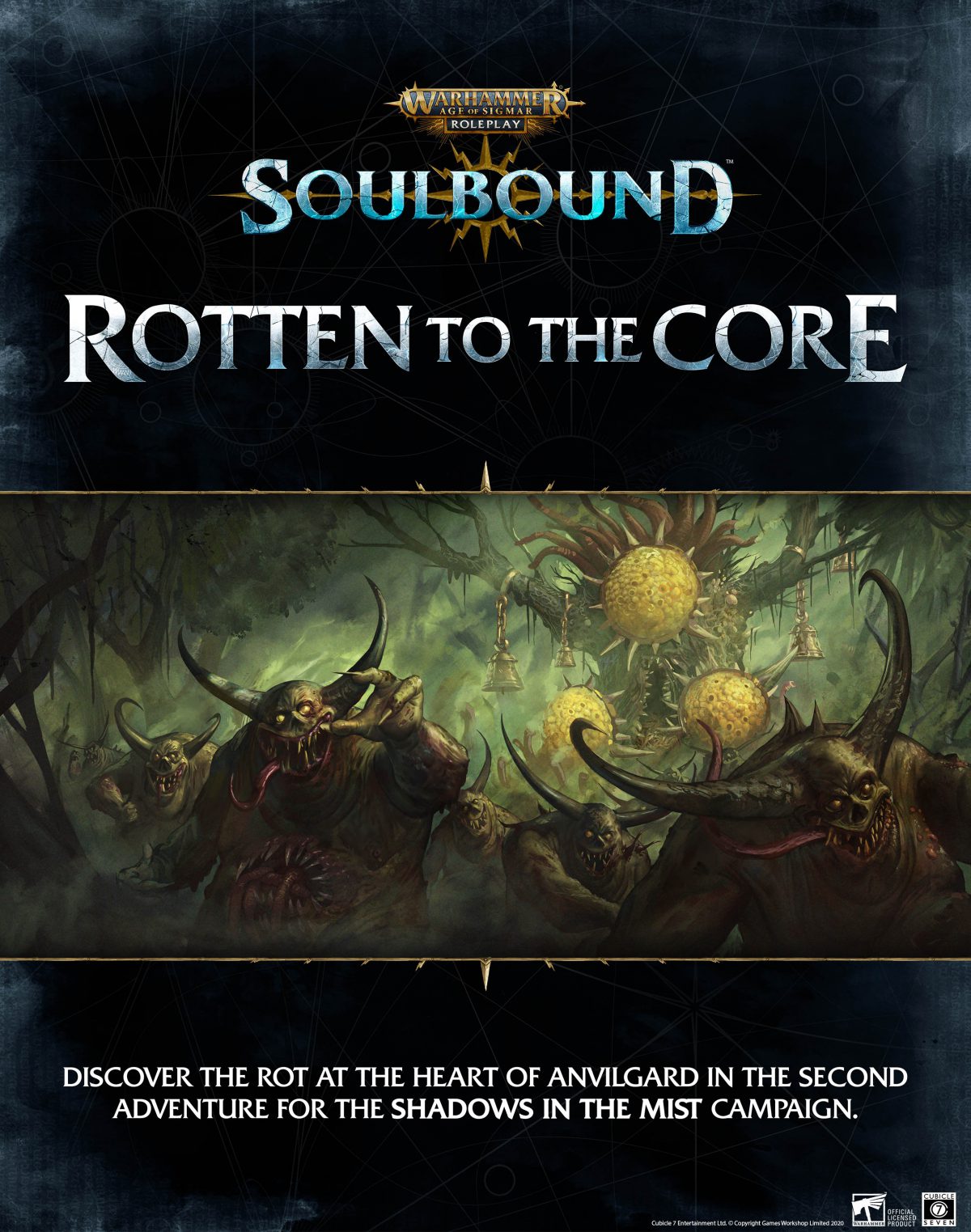 PRE-ORDER — Sections of this book will be released digitally as they are completed, with the physical copy releasing in Q2 2021.
There is a rot in the heart of Anvilgard. While the Anvils of the Heldenhammer looked outward, a cabal of Aelven outcasts has taken root within the city. Known as the Blackscale Coil, this mysterious group has infiltrated every facet of Anvilgard's society, and seeks to make the city their own. But the Coil is not all there is to worry about – an even greater threat lurks in the mist…
Venture into the deadly mist-shrouded streets of Anvilgard in the first ever campaign for Warhammer Age of Sigmar: Soulbound. Shadows in the Mist contains six exciting ready-to-play adventures set in the city of Anvilgard. These adventures can be played as a complete campaign that sees the Soulbound uncover the truth of who — or what — is threatening Anvilgard, or can be used as individual standalone adventures. Shadows in the Mist also contains a comprehensive guide to the city of Anvilgard, including places of interest, major factions and people, and other threats that lurk in the mist.
When you pre-order the hardcopy of Shadows in the Mist, you will receive the first thrilling adventure, Blood Tide, immediately. The following content will be released regularly and you'll receive the PDF as soon as it is available.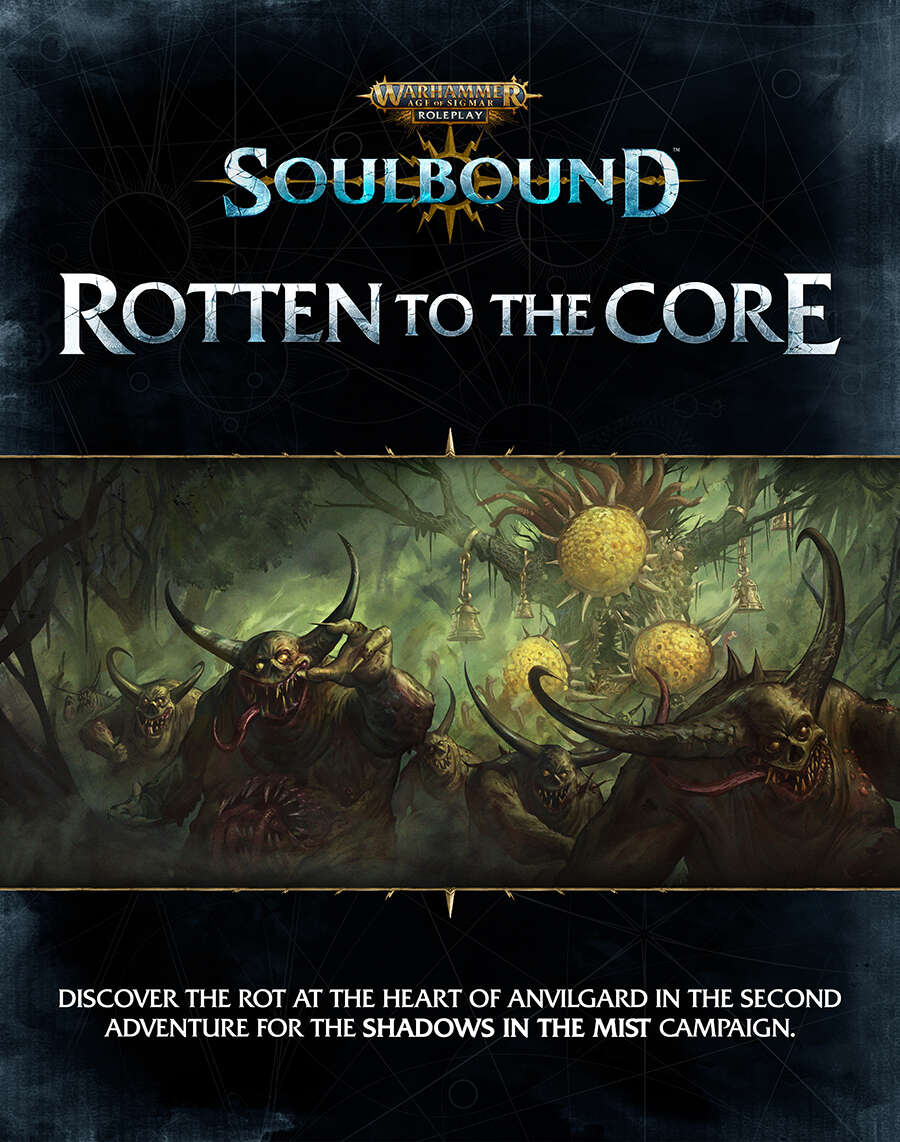 Rotten to the Core is the second adventure in the Shadows in the Mist campaign. It can be played as part of that campaign or as a standalone adventure. You can purchase each adventure in Shadows in the Mist individually, or buy the complete collection here.
There is something rotten at the heart of Anvilgard. The defoliant cannons that protect the city from the aggressive growth of ever-encroaching jungle have been sabotaged and the city is undefended. Bickering and infighting cripples the Grand Conclave, and the city teeters on the brink of disaster. Someone must do something before Anvilgard rots from the inside out.
Rotten to the Core follows the events of Blood Tide and sees a party of Soulbound heroes fight their way back to Anvilgard only to find it under attack from the servants of Nurgle. Disposing of the creatures, the heroes learn that the defoliant cannons that normally protect the city seem to have failed or been sabotaged. They must discover who is responsible before Anvilgard is overrun by the deadly jungle. The party's actions set into motion events that will shape the future of the City of Scales.
Happy Adventuring!