Blood Bowl: Necromantic Horrors Unboxed & Spike Magazine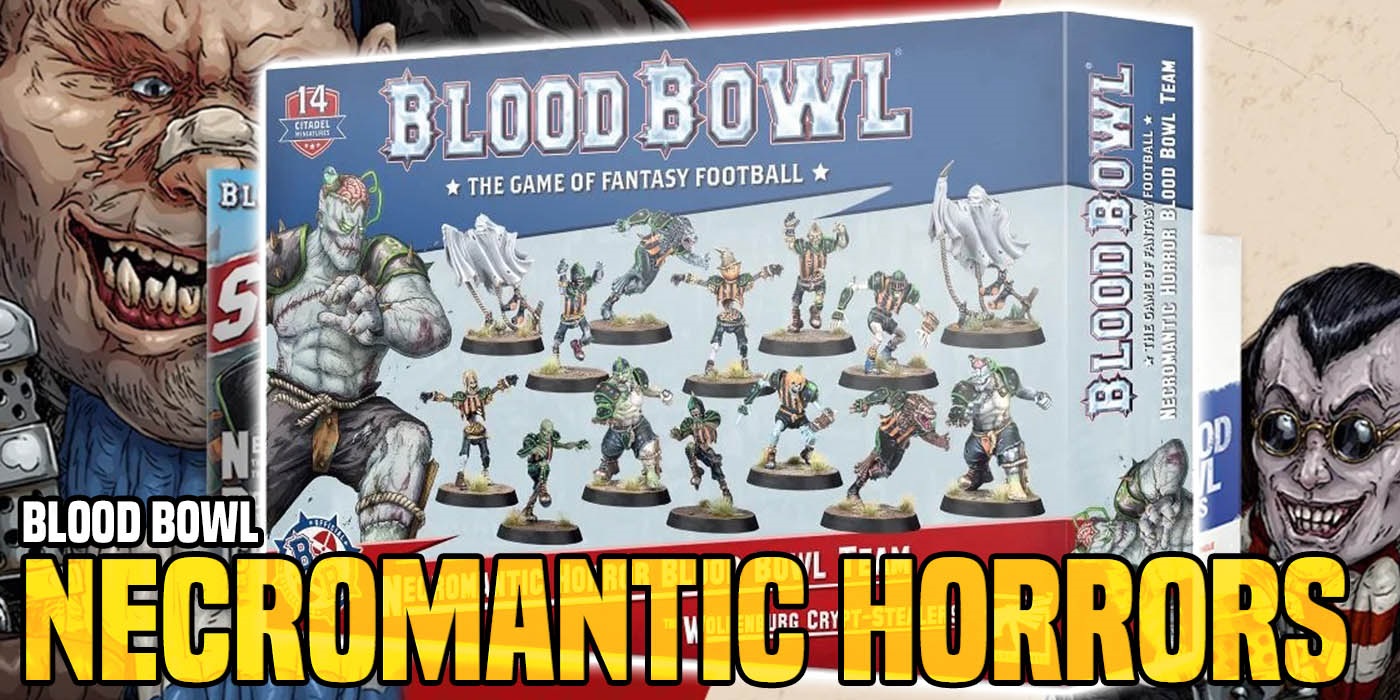 There is a spooky new team coming to Blood Bowl! Little late for Halloween – but perfect for scaring out a win on the pitch.
The Necromantic Horrors are taking to the turf and they have some spooky good models. And if you're going to play them, you're probably going to want to snag a copy of Spike Magazine issue #11.
Bump In The Night…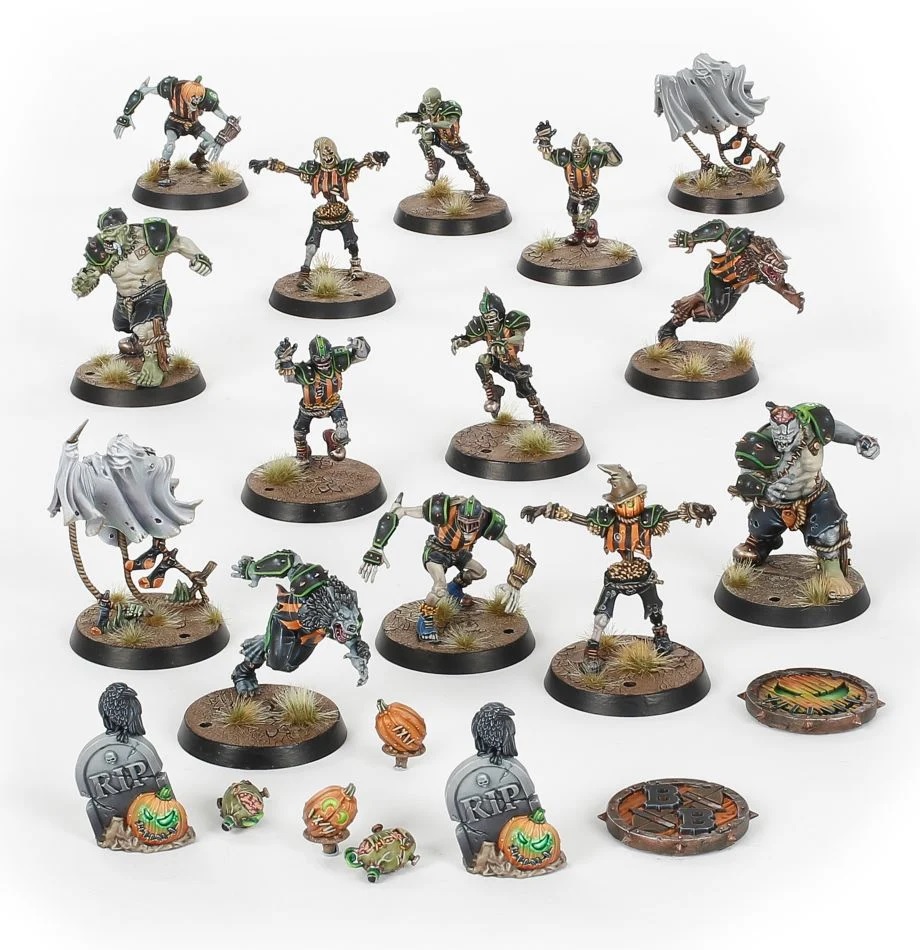 The Necromantic Horror team is clearly a callback to some of the old school horror tropes and classic monsters from the movies. We've got a "Flesh Golem" which is clearly a spin of Frankenstein's monster. The Wolfman is here. And of course we have the ghouls and ghosties. Personally, I really like the Werewolf model. It's a great model in terms of its pose and dynamics as well. I'm also a fan of the Flesh Golem, too. It's got that creepy stitched together look. I dig it!
Now, aside from the cool models – I would also say that if you plan on playing this time, I highly recommend picking up the Spike Magazine with it as well. The reason is all of the extra rules inside. It's pretty much dedicated to the Necromatic Horror Team and all their star players and such. So while it's not exactly mandatory to get it, you might as well snag it as well.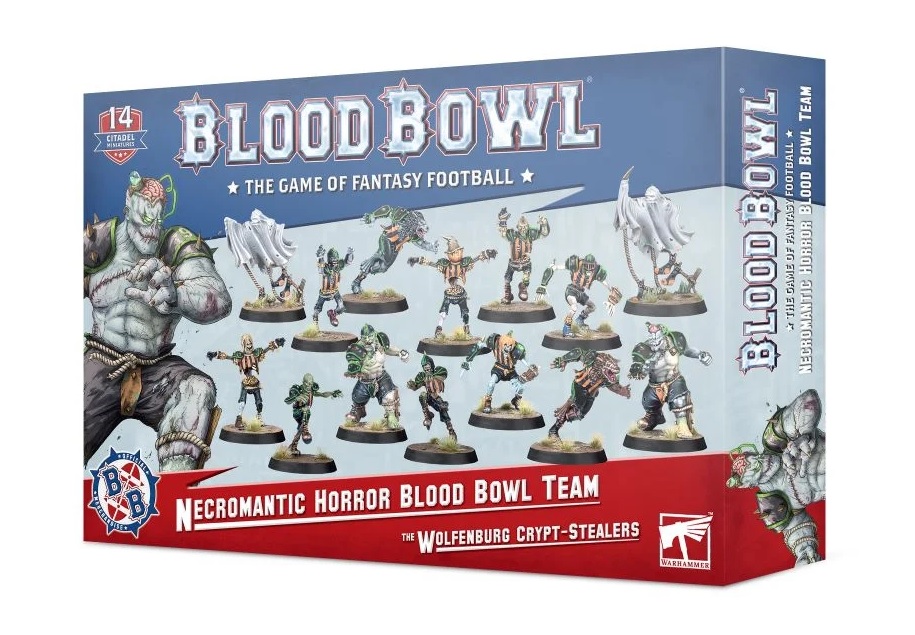 This multipart plastic kit contains all the components you'll need to build the Wolfenburg Crypt-Stealers, a Necromantic Horror team for use in games of Blood Bowl. It contains 14 players:
– 6 Zombie Linemen
– 2 Ghoul Runners
– 2 Wraiths
– 2 Werewolves
– 2 Flesh Golems
You'll also find 2 turn counters, 2 coins, 4 spooky balls, 14 32mm round slotta bases, and a transfer sheet.
Spike Magazine Issue 11 – Fall Is For Football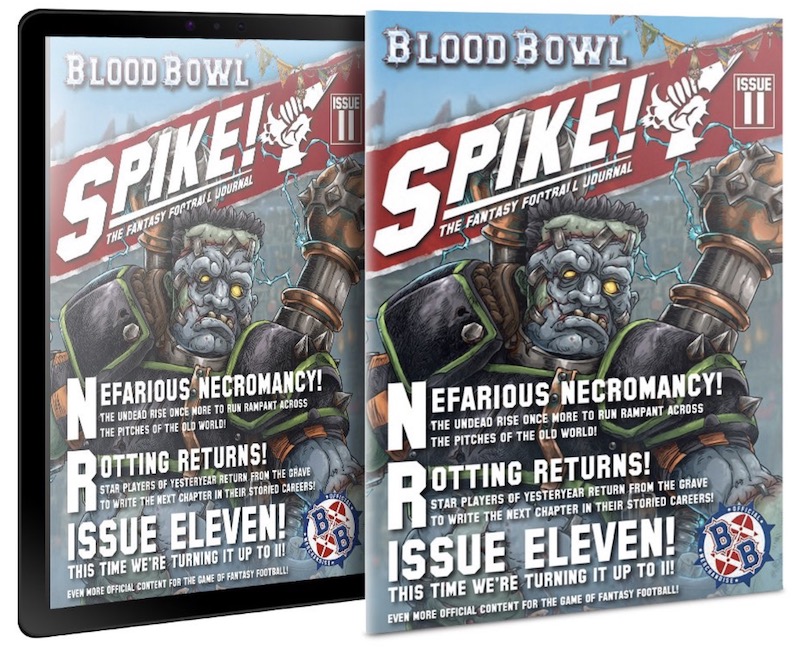 Join our esteemed guest editor Jacques O'Lanterne as we dig in to what makes Necromantic Horror teams tick. You'll thrill to hear how Necromancers put together their teams (literally, in the case of Flesh Golems), as well as the sordid history of some infamous Sylvanian teams.
The 36 pages of this dusty tome are stuffed with all manner of dark humour, rules to raise your team (from the grave), and advice to guide them to victory. As the first Spike! Journal to be published after the new edition of Blood Bowl, the content has been adjusted ever so slightly, but it will feel quite familiar to long-time sports fans.
Subscribe to our newsletter!
Get Tabletop, RPG & Pop Culture news delivered directly to your inbox.
Howl at the moon while there is blood on the pitch!