Blood Bowl: Second Season Unboxed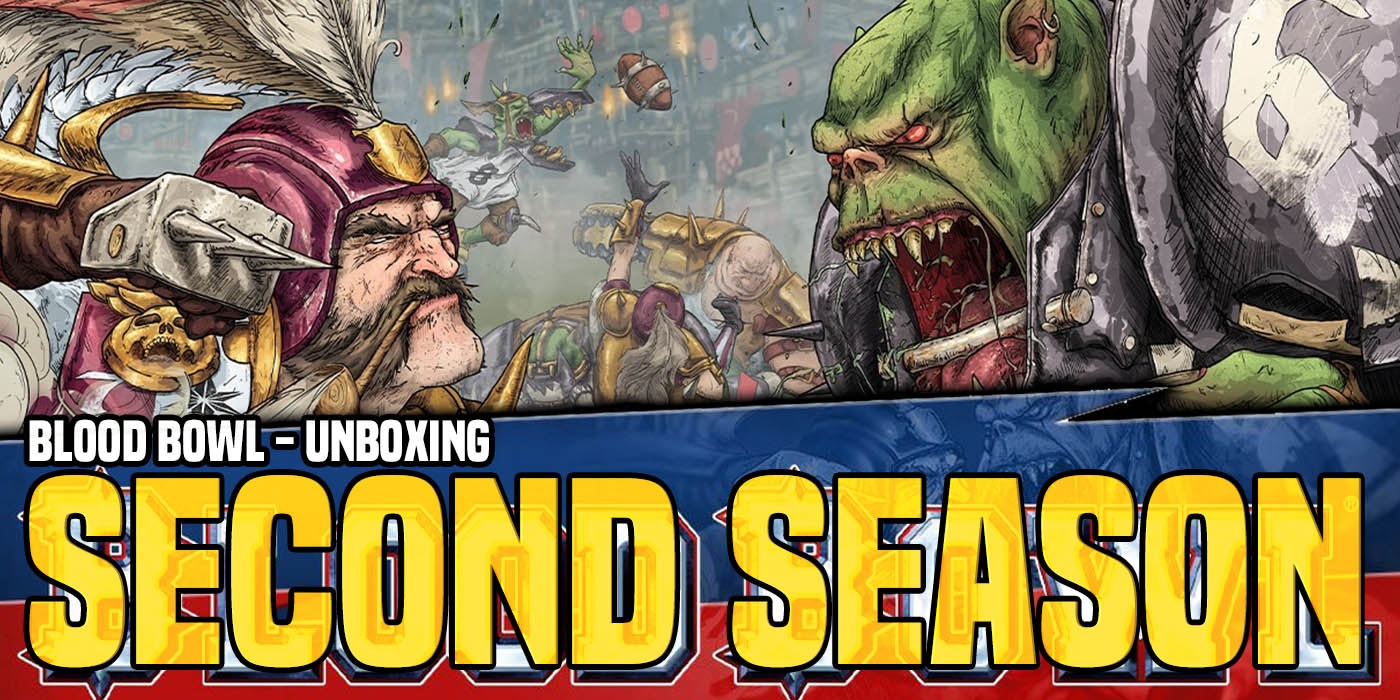 The next season of Blood Bowl is coming and it's got rules changes, team tweaks, and some new models – check out the new box!
It's Fantasy Football at it's finest! Blood Bowl is back with a new Second Season box and it's packed full of all the things new players need and veteran players will appreciate:
Blood Bowl – Return To The Pitch
This new boxed set has everything you need to start playing Blood Bowl. We've covered some of the changes in the video and even done a primer article on those changes as well. Basically, there are some statline changes and every team got a tune-up. Some teams got overhauls as well. There is even a new tier rating system that helps to classify the team's overall difficulty/forgiveness as well. All things that are designed to streamline the game and make it more inviting for new players.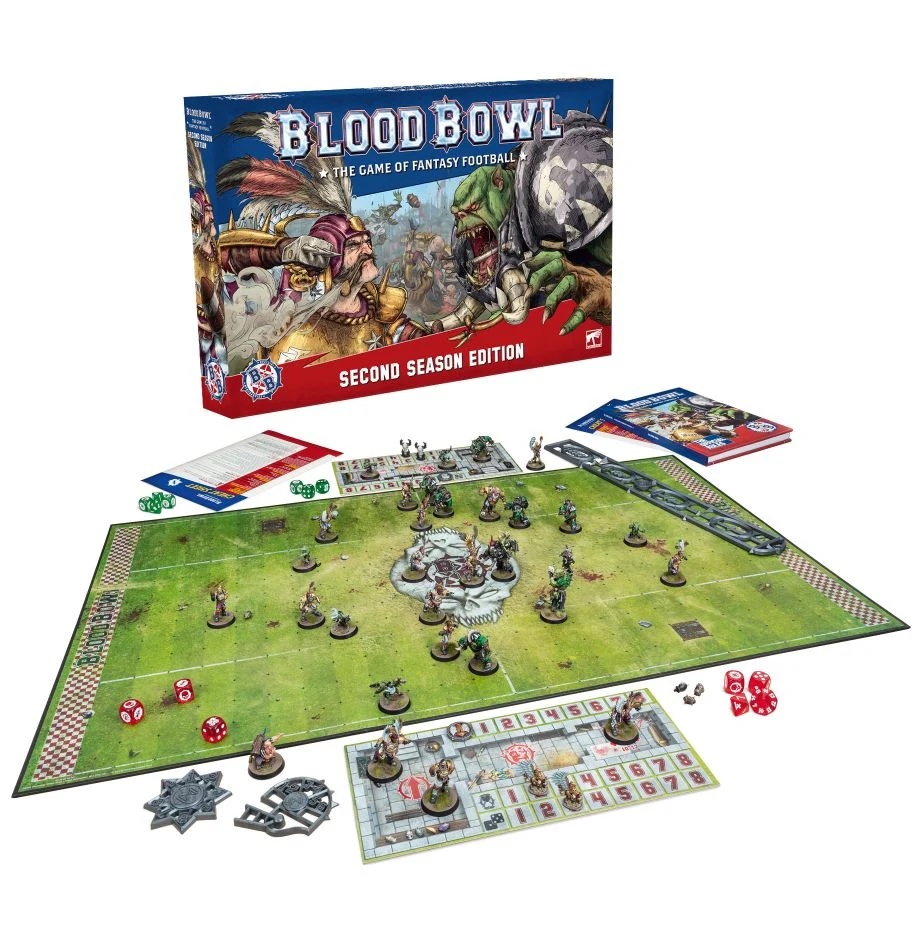 So What's In The Box?
Everything you see in the picture above. You've got two teams – the Imperial Nobles and a Black Orc team. There are a pair of star players in there as well as "Big Guys" for both teams, too. You get the double-side board (aka the Pitch), two double-sided dugouts, dice for both teams, a passing rangefinder two cheat-sheets (one for each team) and the full sized hardcover rule book. It's a LOT of stuff.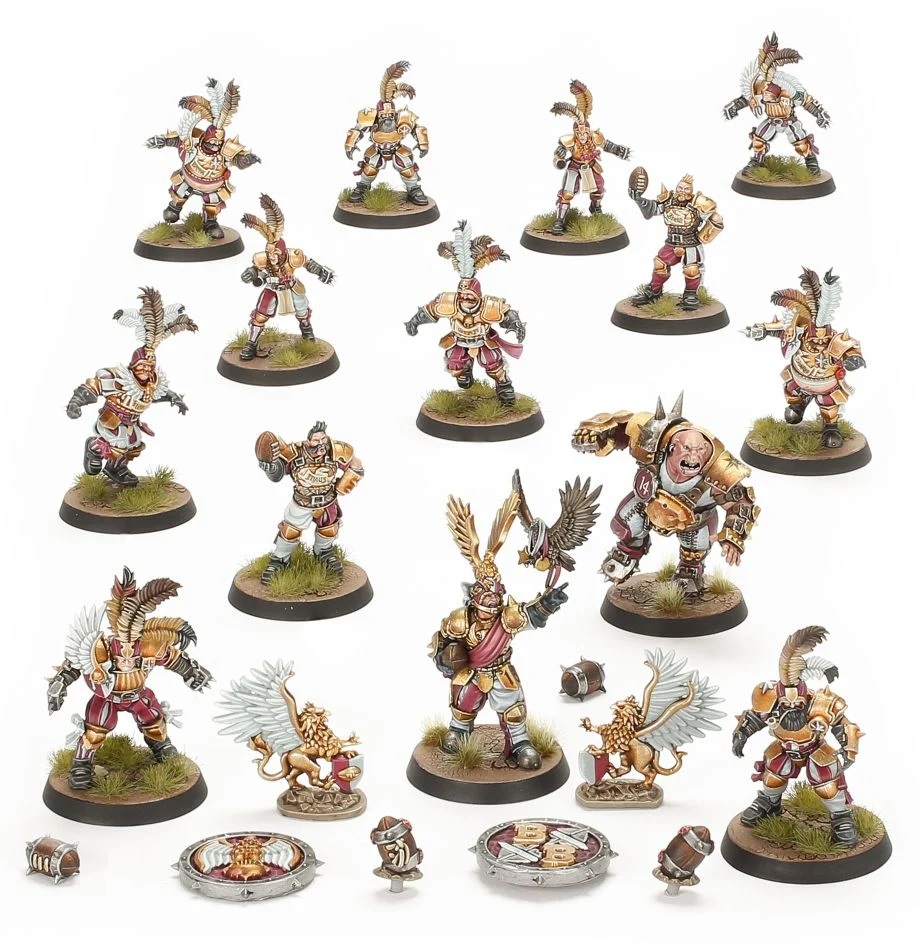 The two teams are pretty fairly balanced – it's a classic match-up really. In fact, this is basically a "fancy" version of the previous starter box. It's still Orcs vs Humans only this time around, it's the fancy Imperial Nobles and the hardier Black Orcs. Personally, I appreciate the fact that GW decided to swap out the teams by creating two brand new ones.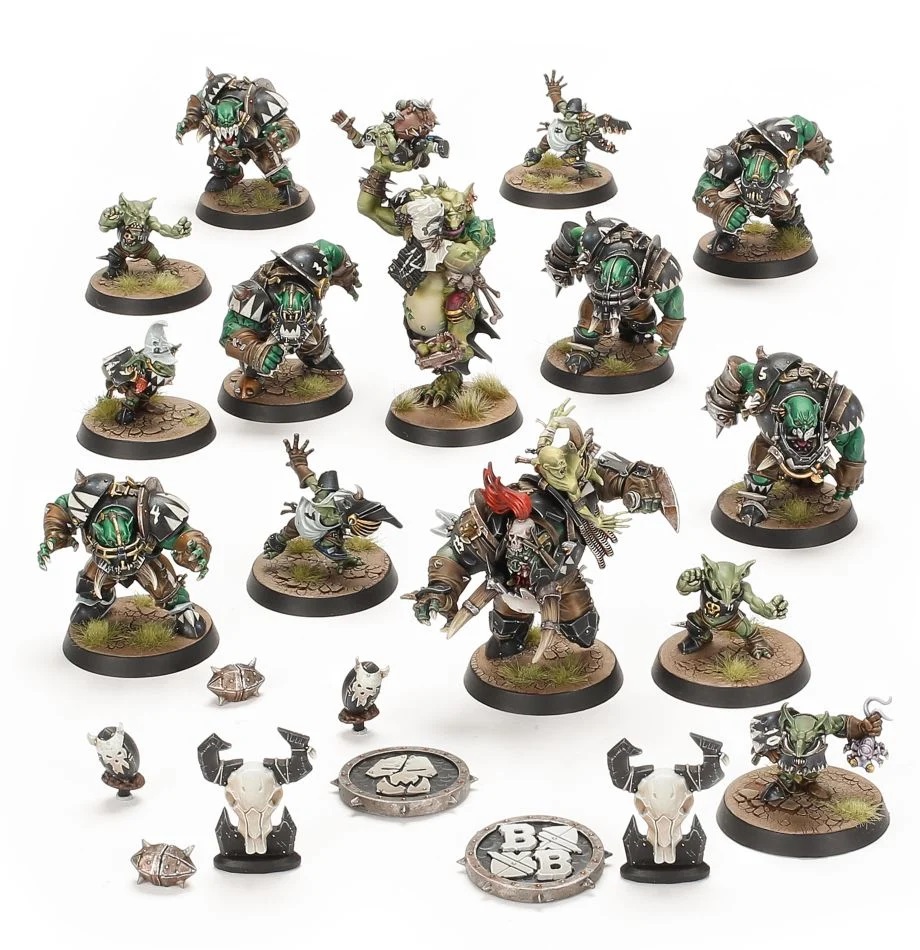 Blood Bowl as a board game has been around for awhile. The re-launch of it has been a steady part of the GW catalogue as well. New teams come out fairly regularly and at this point the team roster is over 20 teams! There's bound to be a team that will fit your playstyle.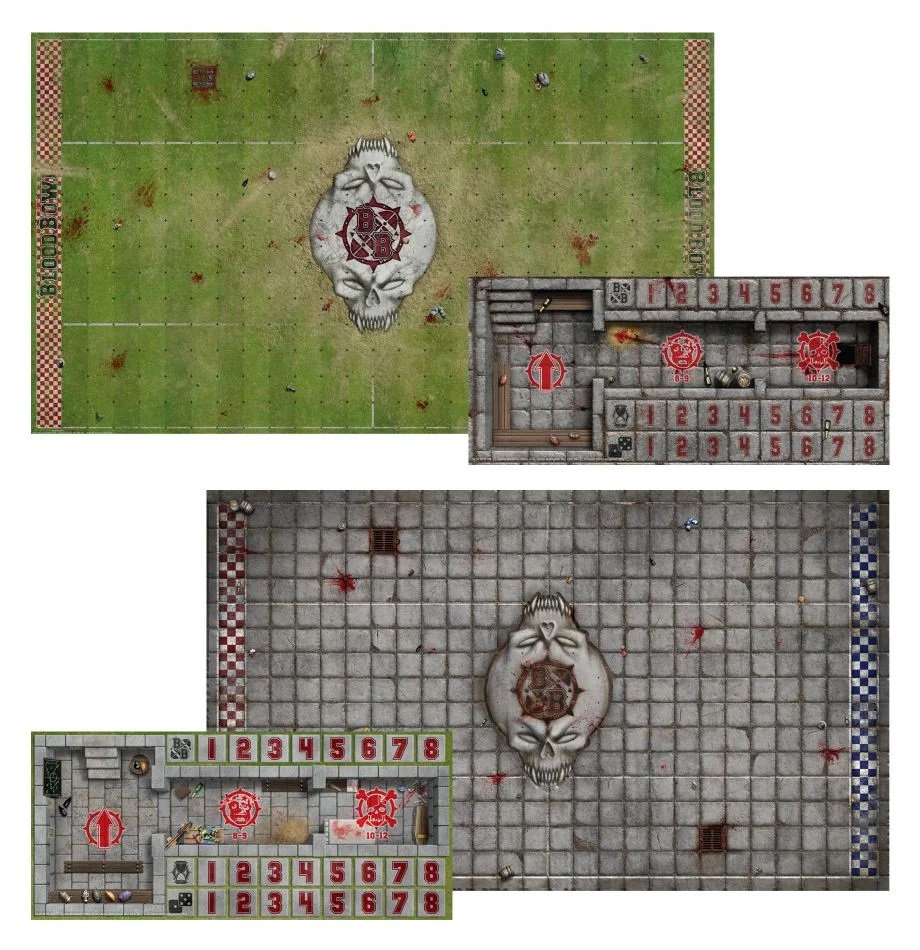 Subscribe to our newsletter!
Get Tabletop, RPG & Pop Culture news delivered directly to your inbox.
Overall, this is a great entry point for Blood Bowl. If you're brand new, it's got two teams so you can pick it up and learn with a friend. If you're an old veteran coach, both teams are new and while the will probably get a boxed release later, if you want to get them now along with the new boards, dice, and rulebook, then this seems like a no-brainer.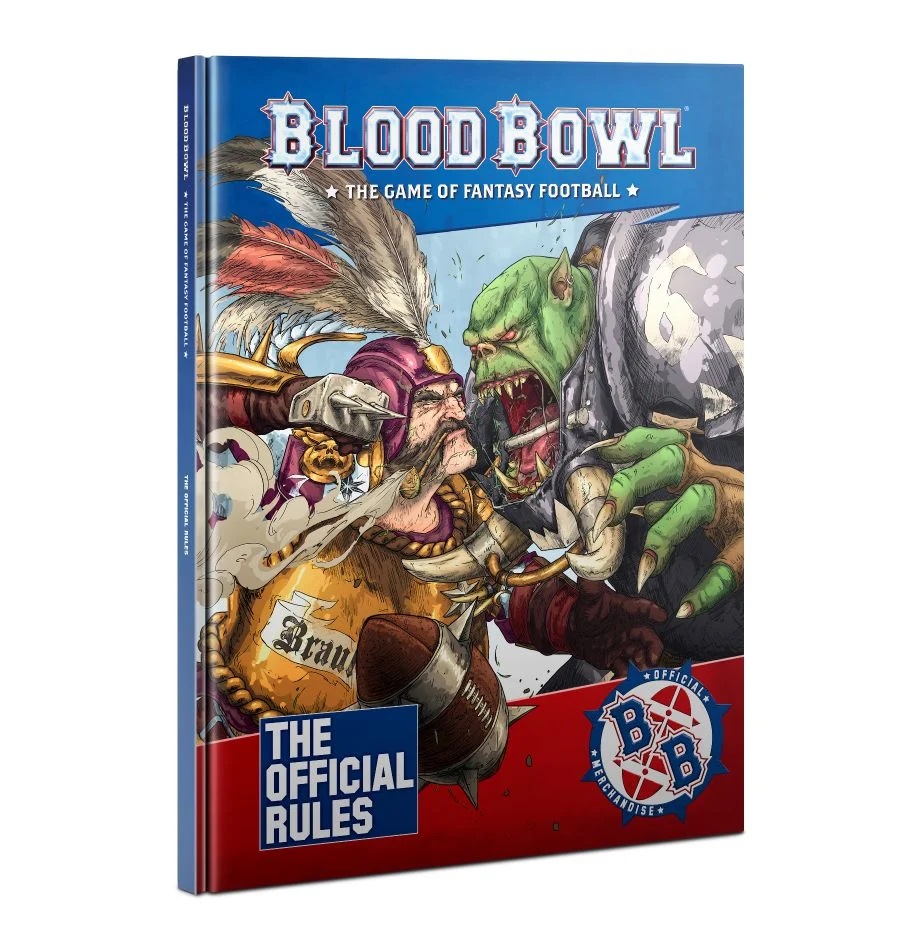 Blood Bowl Second Season is up for Pre-Order this weekend from GW. It's a great game to play with like-minded players in a store league so check with your FLGS and see if they have any leagues running!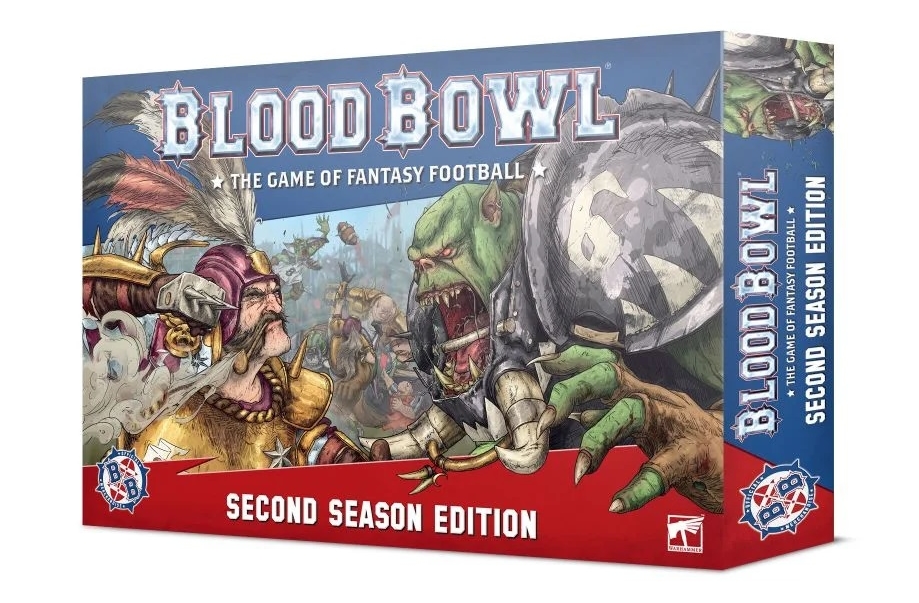 Inside the box you'll find:
– 12 red plastic Imperial Nobility team players: 4 Imperial Retainer Linemen, 4 Bodyguards, 2 Noble Blitzers, and 2 Imperial Throwers
– 1 red plastic Star Player, Griff Oberwald
– 1 red plastic Blood Bowl Ogre
– 12 green plastic Black Orc team players: 6 Goblin Bruiser Linemen, and 6 Black Orcs
– 1 green plastic Star Player, Varag Ghoul-Chewer
– 1 green plastic Blood Bowl Trained Troll
– 2 Blood Bowl Biased Referees: 1 Dwarf and 1 Elf
– Extra balls, team coins, and counters
– A beautiful 136-page hardback Blood Bowl rulebook explaining the rules of the game, how to run a league and develop your team, plus updated team, player, and Star Player profiles for every team released so far.
– 1 double-sided fold-out Official Pitch, divided into squares and marked with zones. One side is themed as an Imperial Nobility stadium, and the other for Black Orcs.
– 2 double-sided card dugouts, matching the theme of the pitch on each side.
– 3 plastic templates
– 2 full sets of Blood Bowl dice: one in red for the Humans, and the other in green for the Orcs
– 2 quick-reference Cheat Sheets
Victory or Defeat – it's going to be bloody either way!