Cool People Play Dungeons & Dragons Now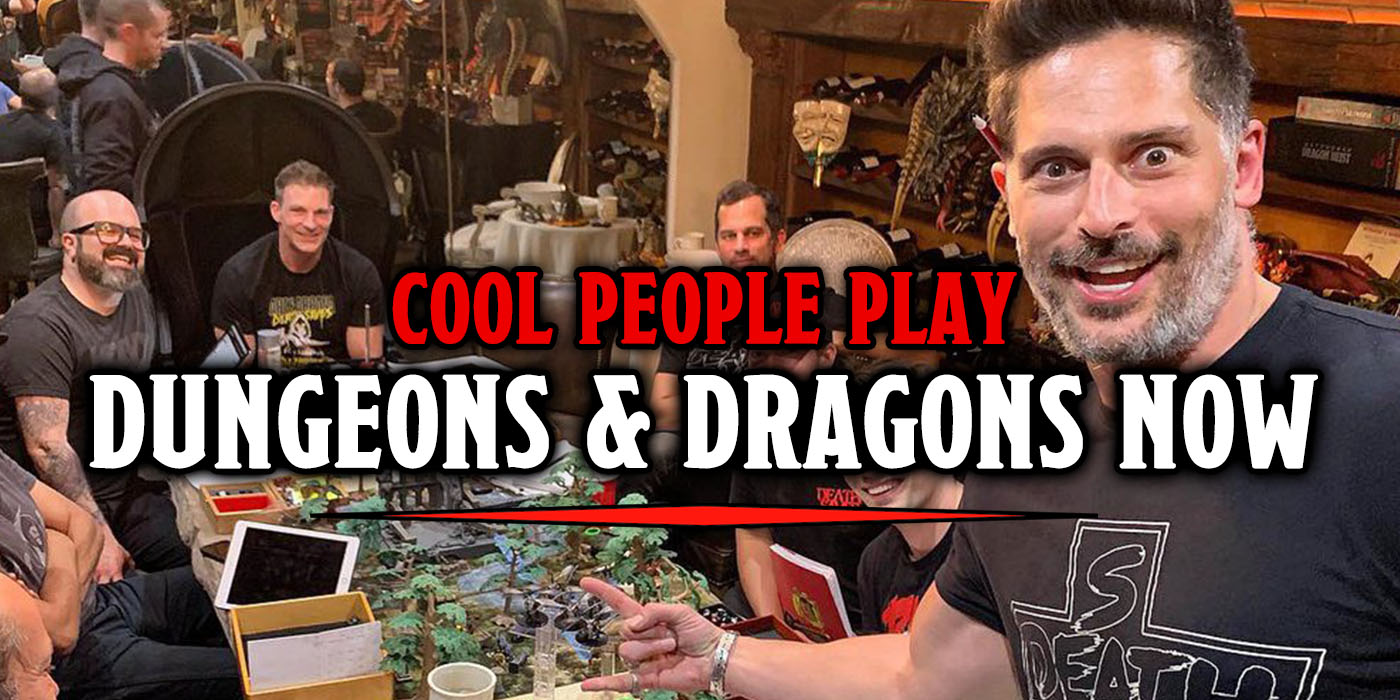 Between celebrity dungeon masters, high profile games for charity, and million-dollar campaigns, Dungeons and Dragons has become a game for the cool kids.
It's fair to say that Dungeons and Dragons hasn't always been cool. With a history as a nerdy game for loners and the Satanic Panic of the '80s D&D had a certain reputation, and it wasn't for being a cool game for cool kids. By the time I got to high school and wanted to play I was only able to find one steady-ish group, and we stopped playing as soon as the DM's limited free time was challenged by something slightly more appealing. But with the advent of social media, podcasts, and game streams it's never been easier to reach out and find a group or enjoy games from the audience while other people play.
Over the last few years, however, D&D and tabletop role-playing games, in general, have become known for their ability to let us cooperatively tell stories with our friends, have been used as coping or learning tools for children and teens, and have become one of the newest conveyances for high-quality storytelling and comedy. One of my favorite works of fiction ever comes from a D&D podcast.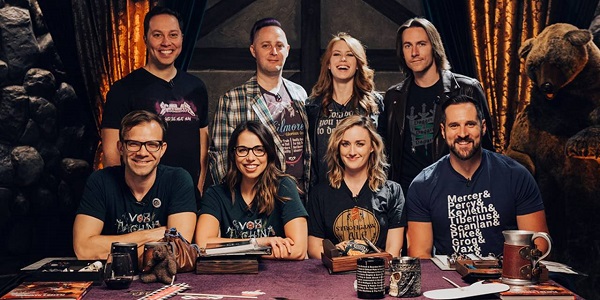 And all of this has been amplified greatly by some of the people who are now playing D&D for our entertainment – many after years of playing out of the spotlight. Celebrities who play D&D right now? They're really really cool.
Joe Manganiello famously plays D&D, often for charity, with regulars of his two-year plus campaign include people like Vince Vaughn, Rage Against the Machine's Tom Morello, WWE's The Big Show. Additionally, Terry Crews, Vin Diesel, and a whole bunch of the cast of Game of Thrones are also well-known RPG players, having played for various streams and charitable causes. And that's before we even take a look at the impact shows like Critical Role have had on the hobby's notoriety.
I know actual people who play because of shows like Critical Role, and how many campaigns can boast their settings being added into the actual D&D source material? The people who we can watch unabashedly enjoying Dungeons and Dragons every week and adding to its growing main-streamitude are a far cry from the stereotypical image of who your parents may have pictured cracking open the Dungeon Master's Guide in the 80s.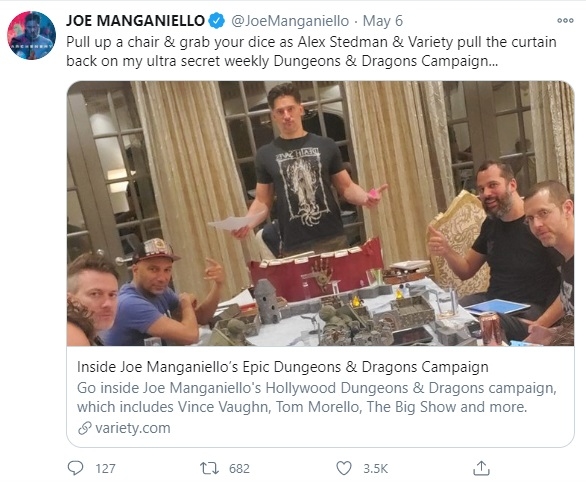 Obviously, this has had the practical benefit of helping Dungeons and Dragons see a brand new level of popularity and players, making tabletop RPGs more accessible and groups easier to find, though sadly they're no easier to schedule. And as someone who never had a "cool" interest in her life, it feels pretty good to be into something that all of the cool kids are also into for once.
Who is your favorite dungeon-crawling celebrity? Are you enjoying this renaissance of D&D popularity as much as I am? Does this make us the cool kids, too, or has that ship sailed? Let us know in the comments!
Happy Adventuring!
Subscribe to our newsletter!
Get Tabletop, RPG & Pop Culture news delivered directly to your inbox.