FFG: Live – November Stream Schedule
Stay up today with all the Fantasy Flight Games Livestreams coming in November!
FFG has a relatively light batch of Livestreams coming in November but the few they are hosting do look pretty interesting. With an Arkham Horror: TCG Create-a-Card, a live play through for Haunting of the Dale for the Lord of the Rings, and a Marvel Champions announcement, all three of these shows are worth tuning in for.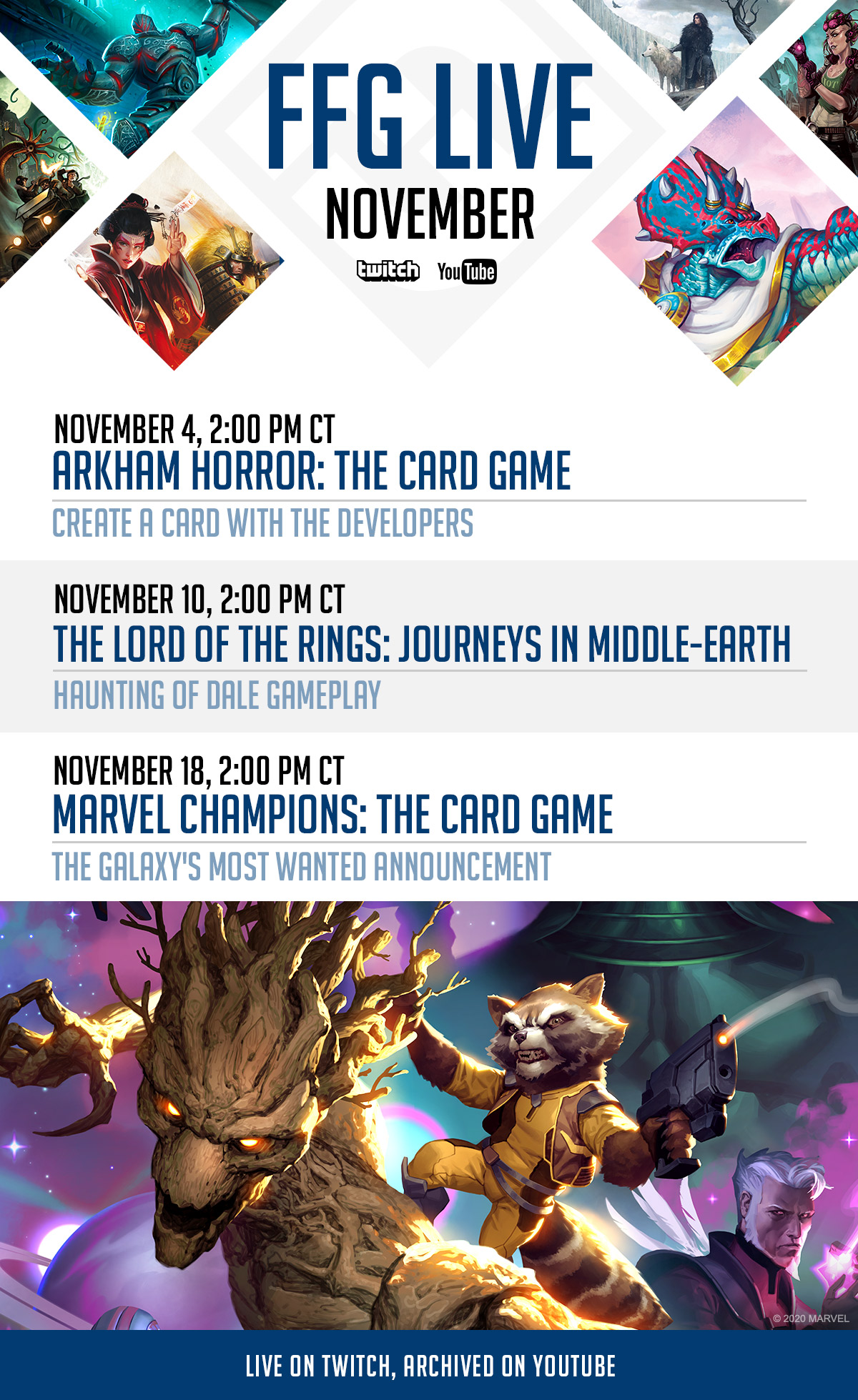 You can watch the Livestreams via their Twitch Channel or check them out after they are re-uploaded to Youtube.
Personally, I'm very excited to check out the Create-a-card with the designers. Normally, this is an event that happens during Arkham Nights, but due to the pandemic and the shifting plans, the event was moved to tomorrow. I'm looking forward to see what the designers and the viewers come up with as it's been a mix of investigator and treachery cards in the previous versions.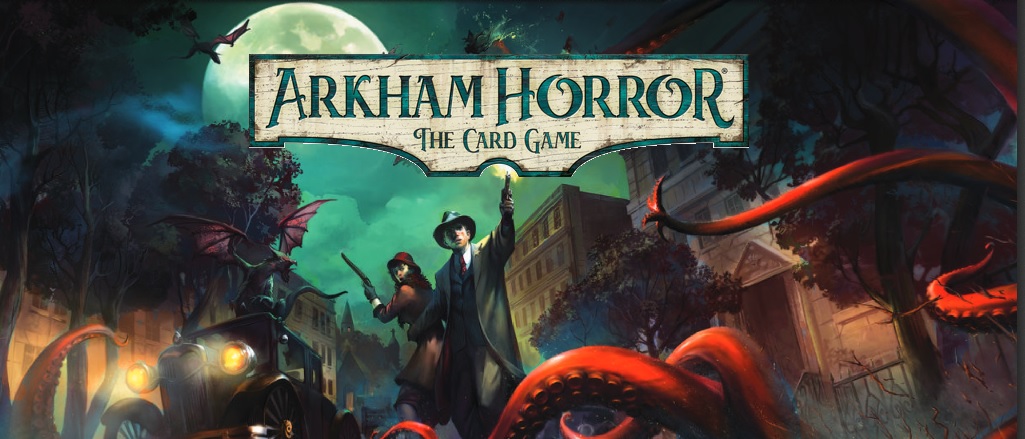 Also on the Arkham Horror front, the Third Mythos Pack for the Innsmouth Conspiracy has been announced and previewed. Looks like we're hitting the streets and backwoods of Arkham in a car (or two) this go around.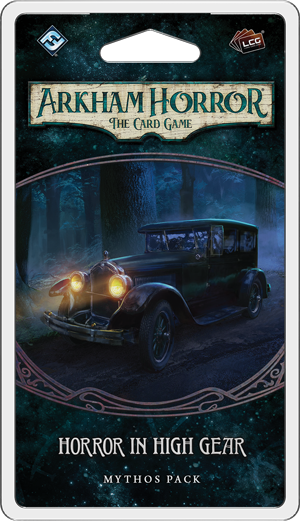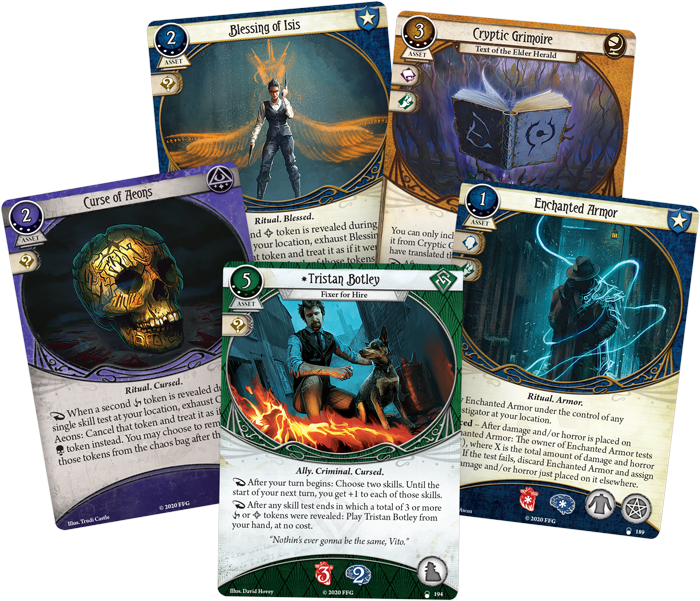 Who knows, we might even see some more previews of cards in the Livestreams, too!
Subscribe to our newsletter!
Get Tabletop, RPG & Pop Culture news delivered directly to your inbox.
Tune in to FFG Live for more updates as they happen!