Geekery: Awesome Custom Flame Throwing Wheelchair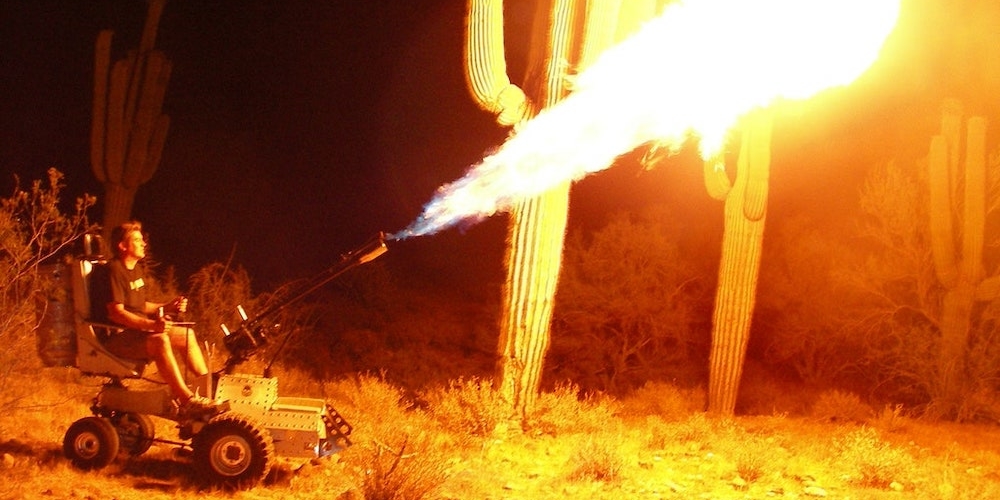 Battle wheelchairs aren't just for D&D.
Lance Greathouse is a dental equipment repairman by trade. He spends his personal time making things – metal-based sci-fi creations, badass Holloween robots, fire-spewing sculptures for Burning Man, custom hot rods, and contenders on Robot Wars.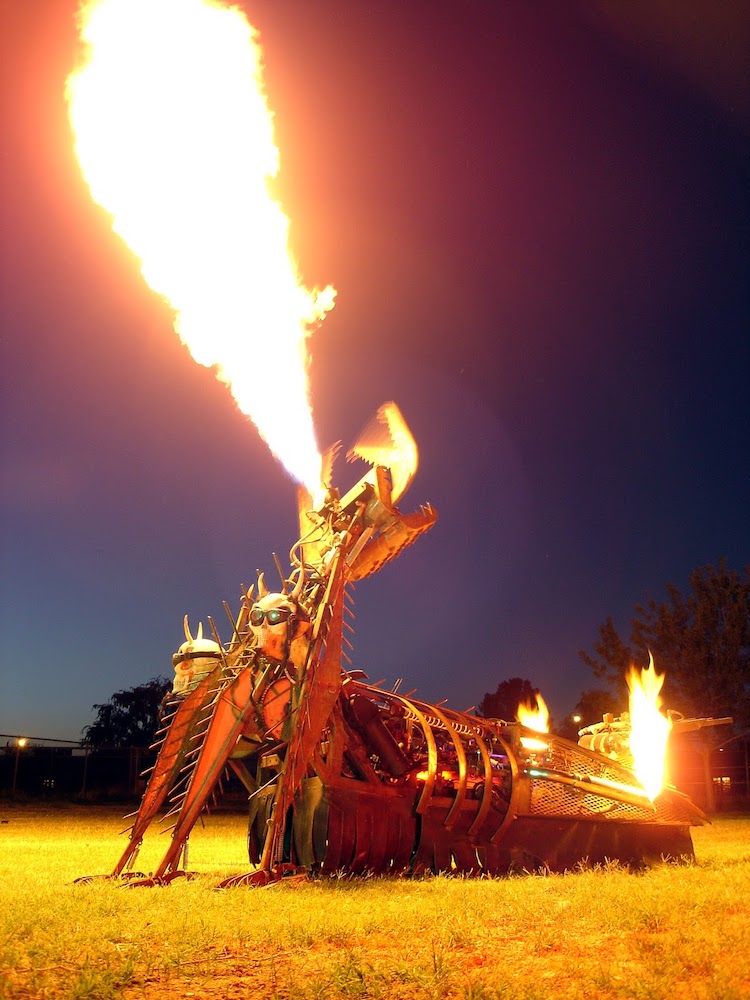 He's combined that maker spirit with a desire to help folks and has spent the last several years building custom wheelchairs. This work was inspired by his brother, Brent, who had a debilitating form of Parkinson's disease that caused him to lose mobility. He built him a custom "tank" wheelchair that suited his needs and his personality.
"The way people treated him when they saw him in the scooter wasn't the guy I knew. The guy I knew was a motorcycle rider, racquetball player, real strong guy, but when they saw him in the chair, they treated him very differently. [When he was in the custom chair] people would see him, and they would start talking about the chair, not what happened to you and say 'hey, that's an awesome chair, man!'" 
Since the tank, he has made chairs that help with fishing, yard work, and other everyday tasks. He's also made off-road chairs so kids can go to summer camp with friends. Some of his designs just flat out look cool. His foundation – Wheelchair Labs – repairs, refurbishes, and customizes donated electric wheelchairs and scooters to keep physically disabled folks moving.
He has also made chairs with no real everyday use – one made of a retired jet pilot seat with simulated machine guns and one with attached golfball/water cannon/ flame thrower. Meet the Lord Immortan…
.
The crazy, weaponized chairs are there to help get the word out about the charitable work Greathouse is doing (it caught my attention, and yours too). Wheelchair Labs is a non-profit and provides wheelchairs to folks in need free of charge (a motorized chair can cost from around $4,000 and up depending on a person's needs). They gift up to four chairs or scooters every week. You can help them with their mission by donating funds, mobility devices, and parts like batteries.