Geekery: Deaf Actor Created the Tusken Sign Language for 'The Mandalorian'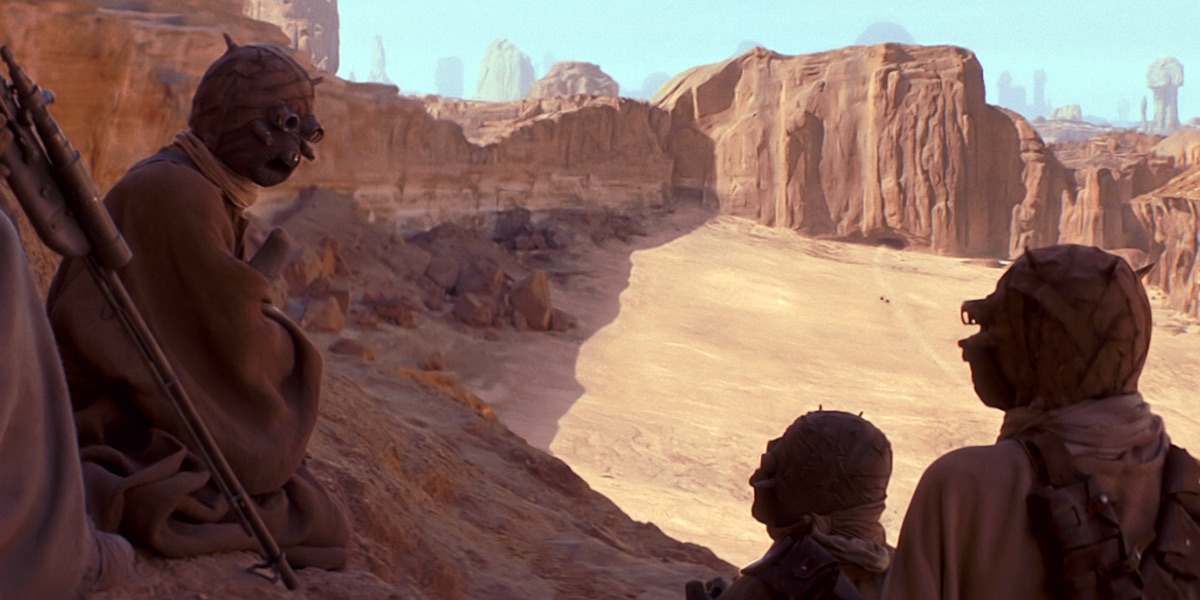 This collaboration that shows inclusion and allyship can create a richer, more realistic story and universe.
"It's our responsibility, when we're in the room, to look around and see who's missing."
If you watched  The Mandalorian, you've seen the language of the Tusken Raiders and its inclusion of hand signs. Those motions (dubbed as Tusken Sign Langauge) were created by actor Troy Kostur, who is a Deaf person. He's an actor, director, and consultant that's worked on numerous movie and television projects. A hearing person on the production team realized that his input would be invaluable when creating the new language, and invited him to consult.
It has become an integral part – along with their vocalizations created by manipulating the sound of braying donkeys –  of the Tusken culture. Kostur is also the actor behind the mask in the series, making him the first Deaf actor to be prominently featured in the franchise.
Kostur is a lifelong Star Wars fan. He saw A New Hope in the theater when he was a kid and fell in love with the universe. He spoke about it with The Daily Moth.
Eight years old! I have been a fan since that age. Remember that in the year of 1977, technology was limited and accessibility for Deaf people were limited, but that Star Wars movie blew my mind. It changed my life. Why? It was like "wet-eyes" – so visual for me. For the first 5 minutes, remember the opening of that movie? The spaceships shooting, the robots, C-3P0 scrambling, and all of that overwhelmed my eyes. I watched it 28 times. I watched the movie "Star Wars: A New Hope" 28 times.
The combination of his life experience and fandom made him the perfect person to develop TSL.
I did research on the culture and environment of Tusken Raiders. I researched on the desert called "sand people." That is what Luke Skywalker calls them "sand people."  Anyway, my goal was to avoid ASL. I made sure it became Tusken Sign Language based on their culture and environment.
You can check out the full interview here…
The Daily Moth is an independent news source for the Deaf community and operates with the help of donations and sponsors – if you enjoyed this story, you should donate here.
Subscribe to our newsletter!
Get Tabletop, RPG & Pop Culture news delivered directly to your inbox.
New episodes of The Mandalorian drop on Disney+ every Friday.