Geekery: Make Your Own Black Knight Helmet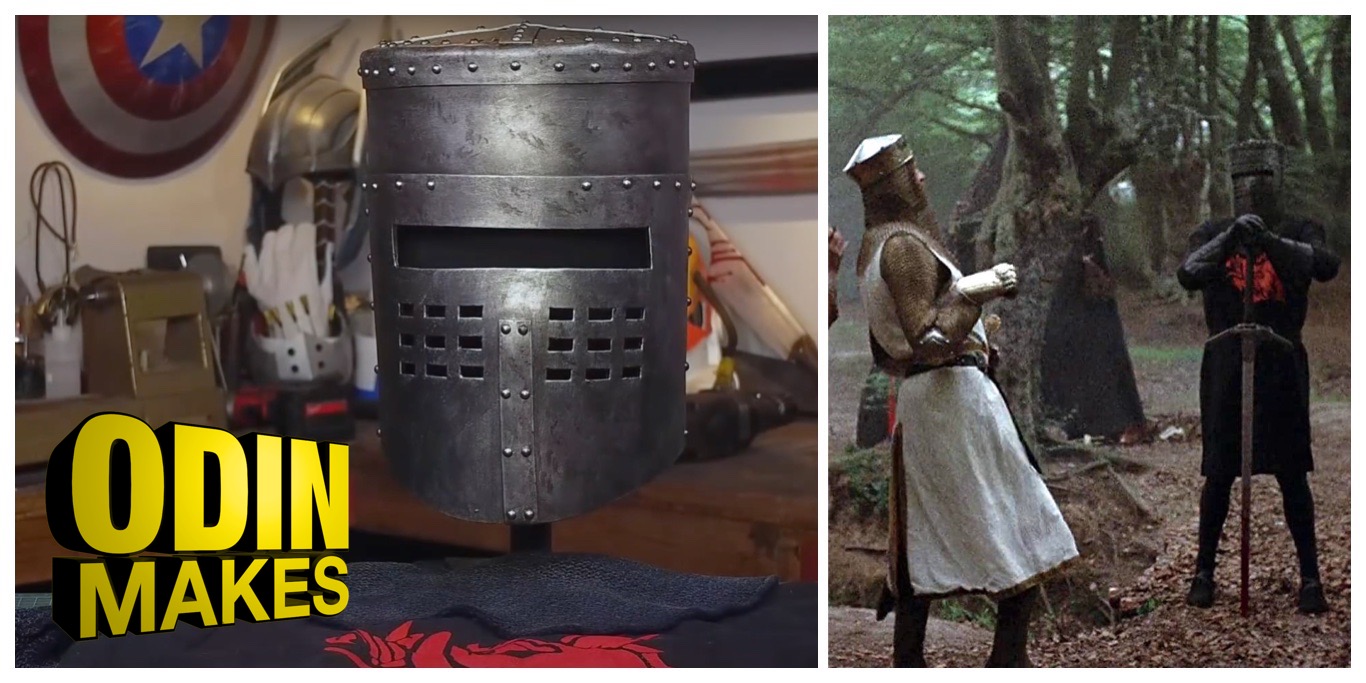 This day project will vastly improve your next Holy Grail quote-along.
The Black Knight is one of the most memorable characters in Monty Python's body of work. Spawning many quote-athons,  mashups, more mashups, tributes, more tributes (you really want to click on that one), and merch.
Now, with the help of Odin Makes, you can create your own Black Knight costume. I like his tutorials because he showcases projects that aren't daunting and don't require an insane amount of specialty power tools. This recreation helmet is made of made from EVA foam, glue, and paint (there's a shopping list for the helmet, tunic, and chainmail on YouTube) – everything you need can be found at your local craft store.