This whimsical set includes the bathhouse, pieces to recreate the scenes from the movie, and a bunch of characters – including Haku in dragon form.

Enter the magical world of Studio Ghibli's Spirited Away with this set. You can build the bathhouse, which houses 8 rooms on the back that recreate scenes from the movie. Build Yubaba's office, No Face's feast, the train ride to the unknown, and the boiler room Chihiro has to attend to keep the baths hot. There are also several minifigs and brick-built characters, including both of Haku's forms.
This looks amazing – a really great build for Ghibli fans. It's gotten 10,000 votes, which moves it to the review phase that starts January of next year. You can keep up with its status here. The creator, legotruman, also has an adorable Totoro set that needs 3k more votes to earn a review from Lego.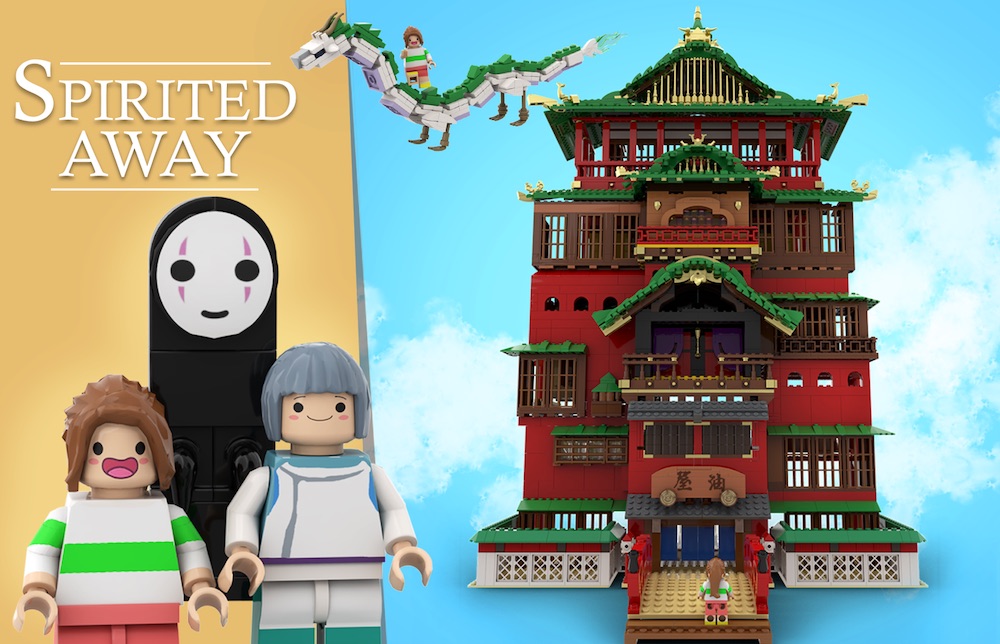 2612 Pieces
Chihiro in T-shirt (minifig)
Haku human form (minifig)
Chihiro/ Sen in uniform (minifig)
No face (two versions)
Haku dragon form
Kajima the boiler room master
Yubaba the witch
Radish Spirit