Magic: The Gathering's Demonic Tutor Raises Six-Figures At Auction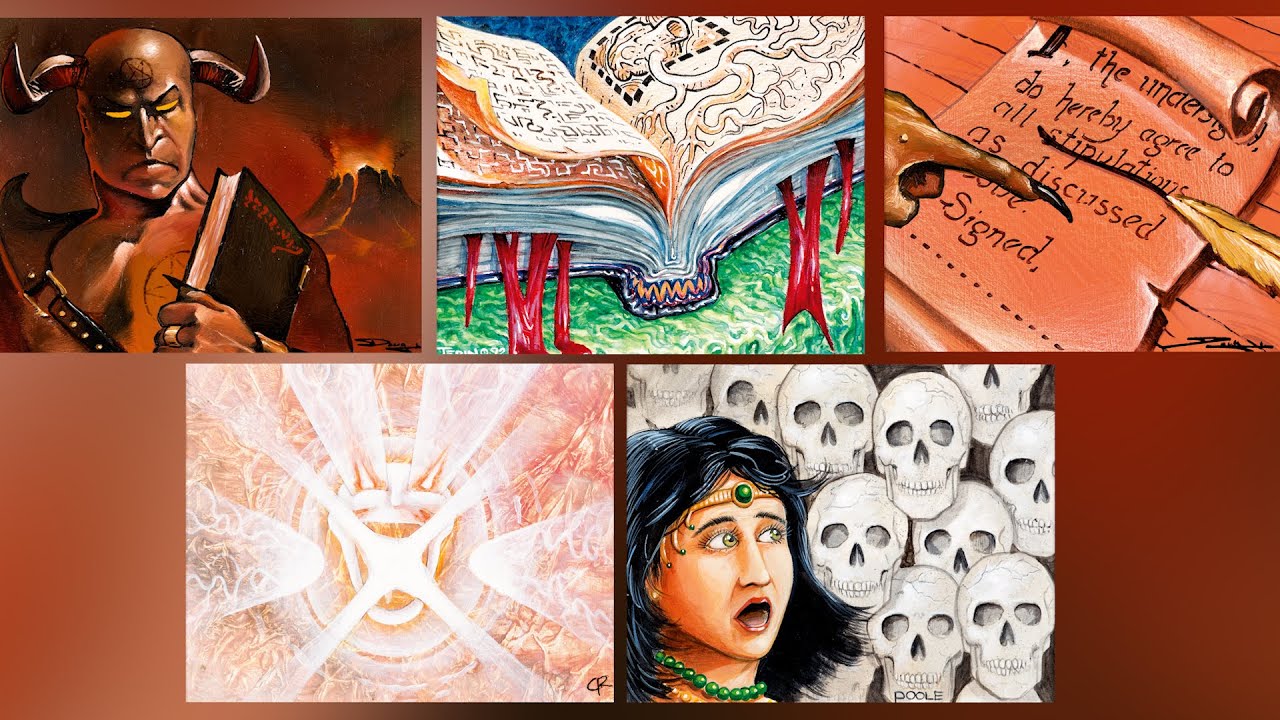 Yesterday the original artwork for Demonic Tutor sold at auction, going for well over $100,000. Now search your library for a card and shuffle your library.
Magic: The Gathering is full of amazing artwork–from the very first edition of the game, to the heights of Zendikar and Kaladesh, the worlds of Magic have been brought to vivid, vibrant life on the card by some incredibly talented artists. And a few stand out as iconic examples of the form, like Christopher Rush's Black Lotus, Douglas Shuler's Serra Angel, and Mark Poole's Birds of Paradise. Demonic Tutor, also by Douglas Shuler is the most notable of these to hit the Heritage Auction Block.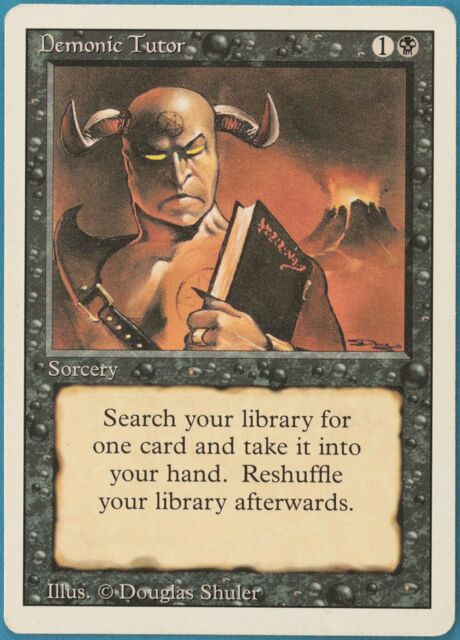 Just yesterday, the 6.75 in. by 5.75 in. watercolor illustration that kicked off an entire genre of cards (because who hasn't tutored for a card before), sold at the Heritage Auction Block for $168,000, including the buyer's premium. But Demonic Tutor was only one of five pieces of Alpha art up for sale:
Alongside Shuler's Tutor were the late Christopher Rush's Mana Flare, Shuler's Contract From Below, Mark Poole's Fear, and Mark Tedin's Jayemdae Tome. This auction marks the first time early Alpha Magic the Gathering Artwork has been up for sale like this–and it sets a fairly high bar. Demonic Tutor took away the highest sale price, at $168K, but the other pieces each went for hefty sums:
Mana Flare went for $78,000
Fear went for $45,600
Contract From Below went for $78,000
Jayemdae Tome went for $114,000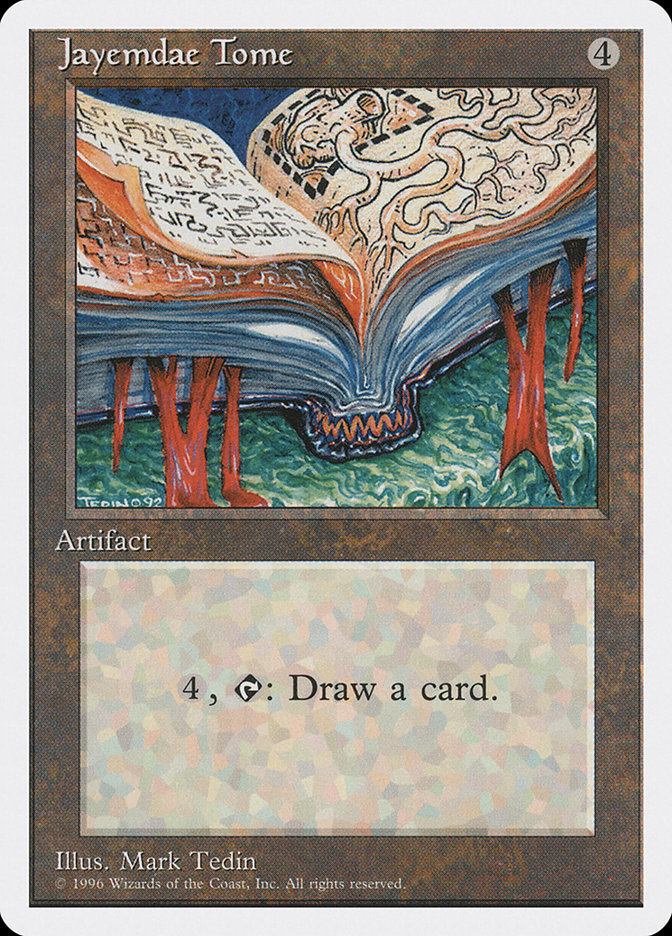 So if you're looking to become a collector of artwork like this, you'd better get to work on actively holding a snifter of brandy and complaining about how nothing's ever been the same since that whole affair with "the colonies" back in 1700s. Regardless, it's a solid entry for a piece of game artwork and is an interesting signifier of how the art world is reacting to art from games.
Hang on to those collector's edition prints, you never know