Mantic: Armada Starter Basilean and Orc Fleets Up for Pre-Order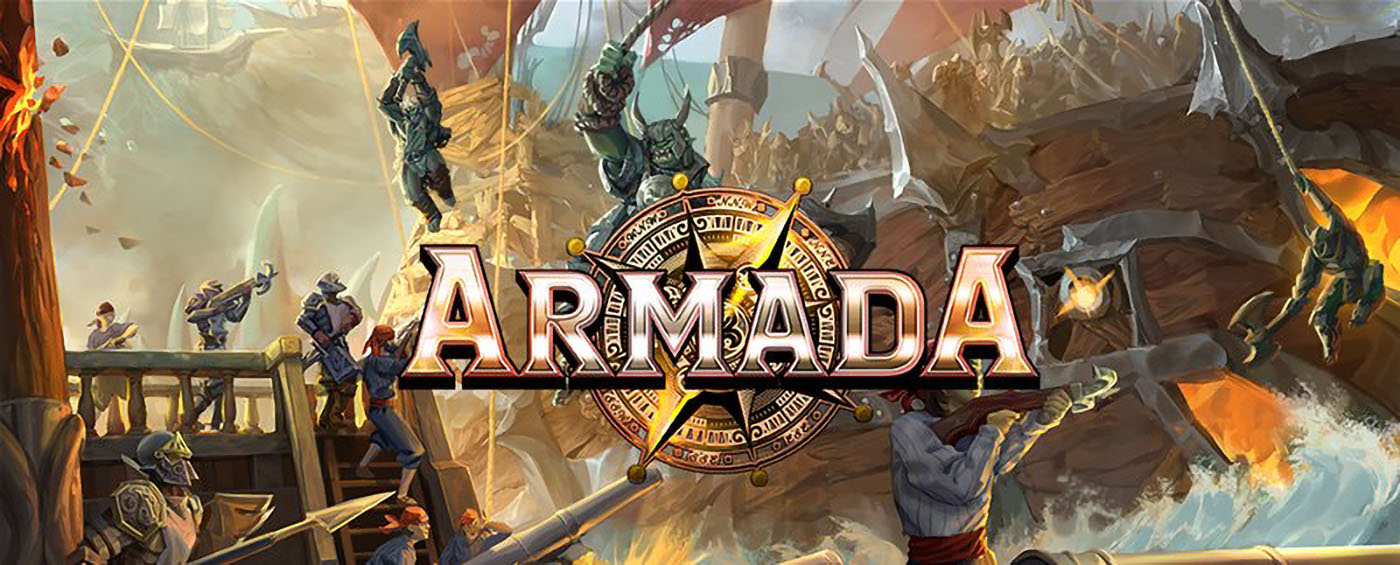 Dive in with these getting started sets that have everything you need to play, including seven ships!
Before jumping into the new boxes, an update from Mantic HQ. England is back in lockdown, but the team at Mantic are hard at work to make sure all of the Armada orders arrive on time. They've put new workflows and machines in place that have increased output by over 600% for the last 2 weeks. Ronnie talks more about the precautions they're taking in this blog post.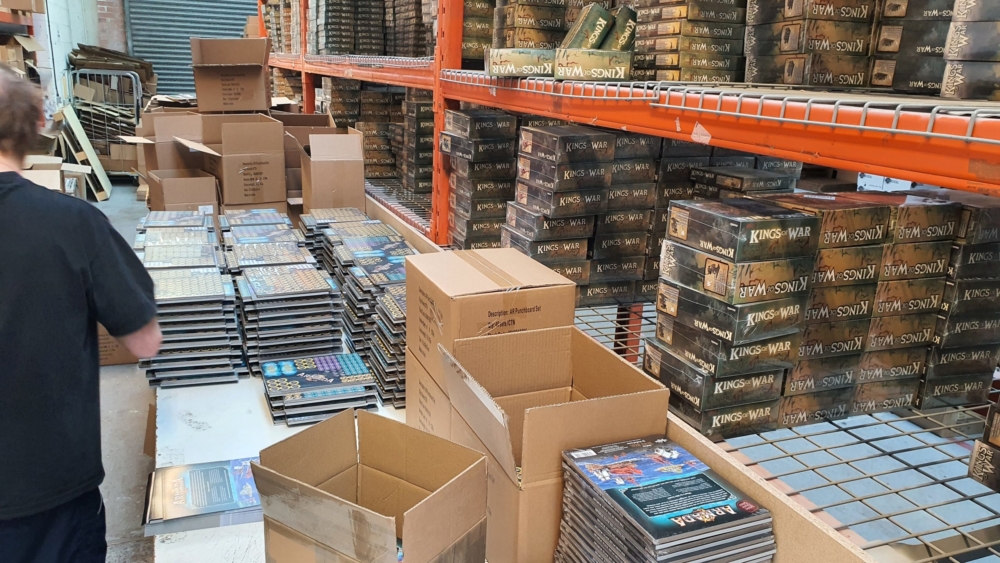 On to the new starters! These will get you onto the seas around Pannithor in short order. Each contains the rulebook (with rules based on Warlord's Black Seas plus missions, lore, and more), tokens, dice, and seven fantastic ships. These are expected to ship at the end of the month.
Not sure which starter to go with? Check out this faction focus.
Getting Started Basilean Fleet – $144.88
Basilea is the greatest nation of men in Pannithor, and possesses arguably the best human navy. Their ships are certainly a sight to behold, painted brilliant white, with sculpted golden prows proclaiming their devotion to the Shining Ones. This bundle contains everything you need to set sail with the pious Basileans.
Armada Rule Book
Cardboard tokens and templates
Dice set
Basilean Starter

1x Resin Abbess
1x Resin Elohi
1x Resin Gunbrig
3x Basilean ship cards
3x fleet reference cards
7x Basilean upgrade tokens
3x MDF bases

Basilean Booster

1x resin Elohi
1x Gur Panther
2x resin Sloop Squadron (4 ships)
4x Basilean ship cards
4x MDF bases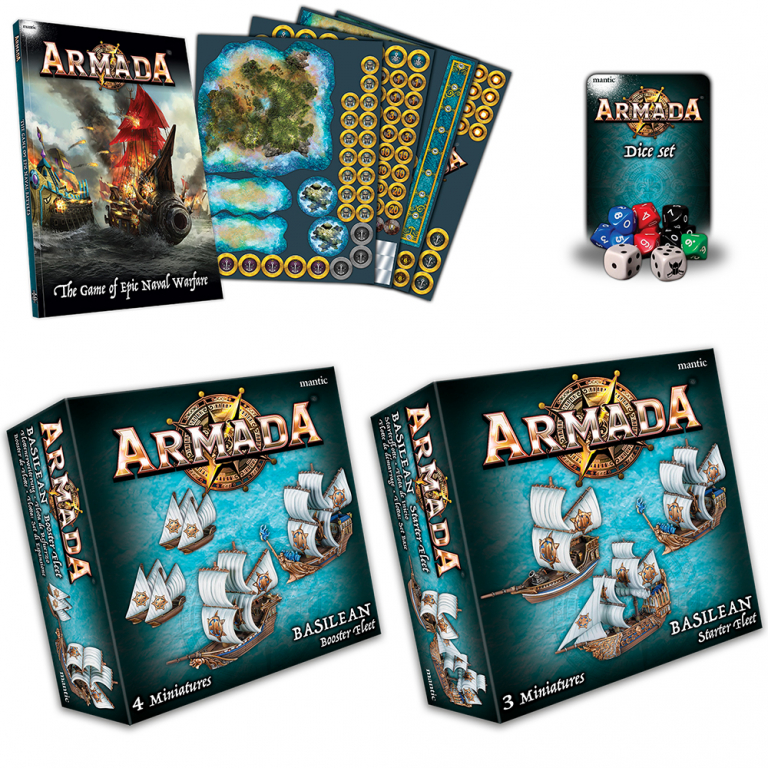 Getting Started Orc Fleet – $144.99
The orcs could never be considered a seafaring race, but from the day they gazed out across the sea and saw two warring fleets ablaze as cannons roared, their greatest Krudger declared: 'Yessssssss!' And so began the orcs' naval adventure. This bundle contains everything you need to set sail with the marauding orcs!
Subscribe to our newsletter!
Get Tabletop, RPG & Pop Culture news delivered directly to your inbox.
Armada Rulebook
Cardboard tokens and templates
Dice Set
Orc Starter Fleet

1x resin Smasher
1x resin Hammerfist
1x resin Bombboat
3x orc ship cards
4x fleet reference cards
7x orc upgrade tokens
3x MDF bases

Orc Booster Fleet

1x Hammerfist
1x Bloodrunner
2x Rabble Squadron (4 ships)
3x orc ship cards
4x MDF bases