Morathi & Shadow and Pain Box Revealed, 40K New Minis & Zoats, D&D Tasha's Patrons, Tomb of Horrors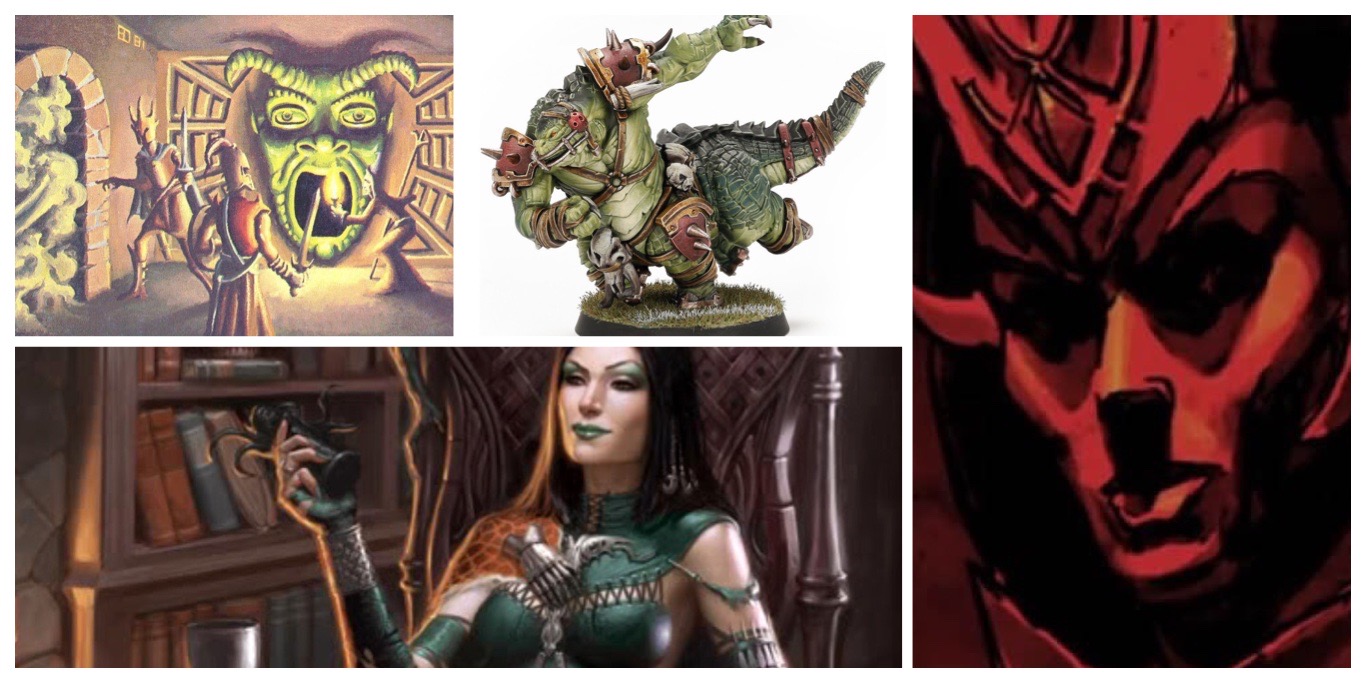 We've got everything from the rules for Divine Morathi, Shadow and Pain unboxed, plus new D&D patron rules from Tasha's Cauldron, and a guide to the Tomb of Horrors. Also Pimpcron!

Tomorrow, for a special N7 day one-shot, Jennifer Hale and Mark Meer join Austin Walker for a Mass Effect themed one shot of Omniblades In The Dark.
Pimpcron's throwing shade, come watch!
Tasha's Cauldron of Everything brings Group Patrons out of Eberron and into the Forgotten Realms. Come and find out who's the boss of your D&D party.
The Shadow Queen is now double the trouble. Come take a look at her two datasheets.
Are they the same ones from the Indomitus Box? What exactly is in the Hounds of Morkai boxed set? These questions and more answered – come take a look for yourself.
If you can't get to a theater to see Nolan's latest time bender, starting in December you can watch it in your living room.
The Tomb of Horrors is one of the most infamous dungeons out there. With deadly traps and lethal puzzles, the Tomb of Horrors proves its worth…
Broken Realms Morathi is up for Pre-order and the next chapter in the lore for Age of Sigmar is kicking off!
What's in the box? Pain. And Shadow. I'm not sure how Shadow fits in there but come take a look to find out.
Do you smell it? The fresh-hewn pitch, the sweat of your team, the metal tang of blood everywhere? It's Blood Bowl season next weekend.
Subscribe to our newsletter!
Get Tabletop, RPG & Pop Culture news delivered directly to your inbox.