New Anime Coming To Netflix In 2021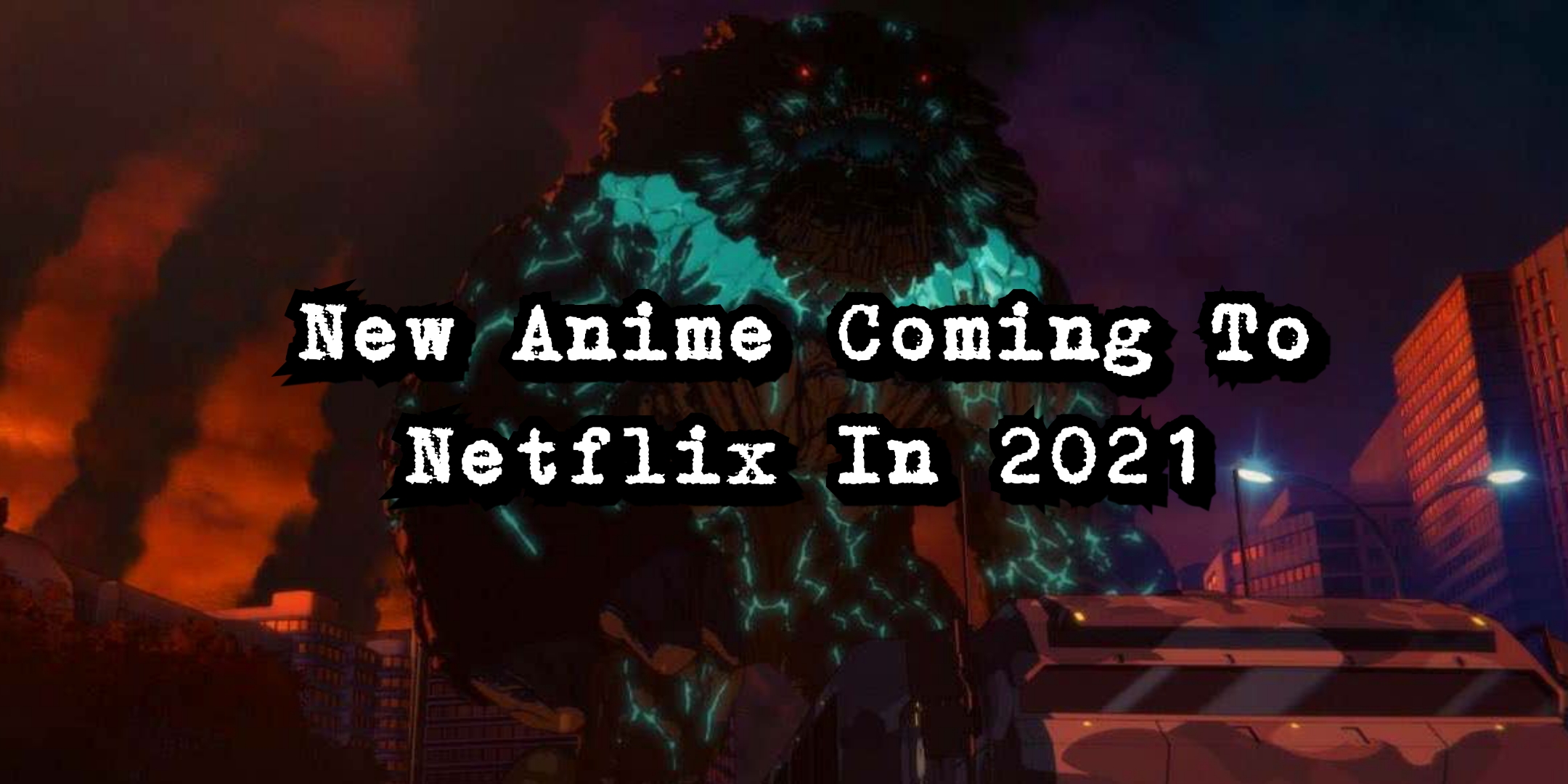 Netflix promises a ton of new original anime in its 2021 lineup. It all looks good, but these are the ones I'm most looking forward to.
2020 has been a wreck so far, and while we may be able to salvage one good thing about this year, it feels most likely we'll all just write this one off and try again in 2021. And the good news is there's a ton of awesome new original anime coming to Netflix to look forward to! It's the little things, you know?
Way Of The Househusband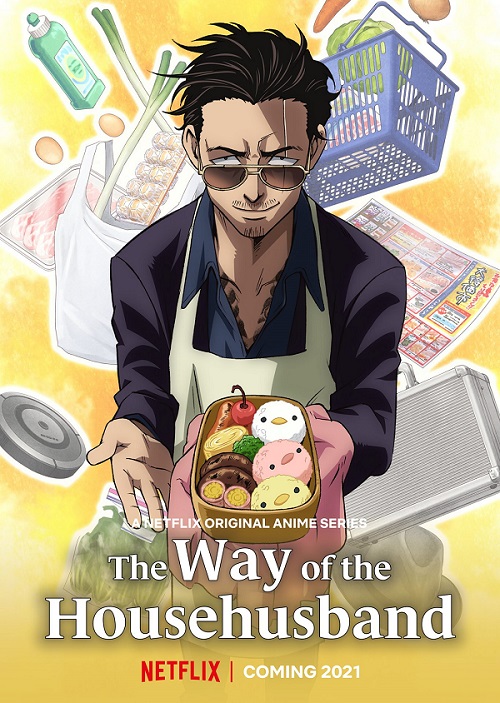 Tatsu, was once an infamous yakuza boss with the nickname the Immortal Dragon, but now he's retired to take on a whole new challenge; supporting his career woman wife, Miku as her househusband. Based on the 2018 manga of the same name, the show balances Tatsu's intimidating personality against his mundane life as a homemaker, with not infrequent run-ins with his former yakuza associates. Charming, funny, and sweet, this isn't a quiet slice of life or drama, but completely delightful.
Pacific Rim: The Black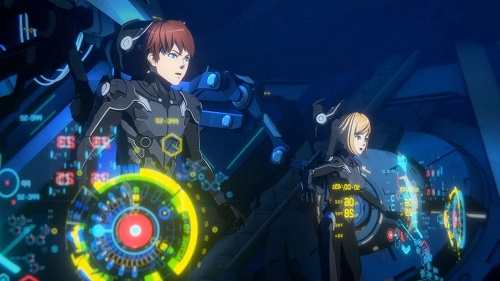 If you still haven't had enough of Guillermo del Toro's monsters v. robots Pacific Rim, Netflix has some good news for you. Not too much is known yet, but there will be siblings piloting a Jeager, the evacuation of Australia, and brand new kaiju designs. If you left PacRim thinking, "That was fun but I wish there were MORE robots punching monsters," Pacific Rim: The Black may just be the answer you were looking for. I don't know about you, but if I get to see at least half as many kaiju/Jeager fights as there are episodes, I will likely be more than happy.
Rilakkuma Theme Park Adventure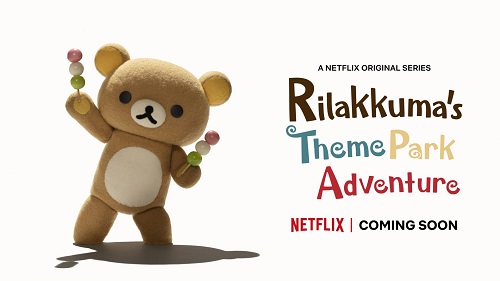 I don't know about you, but I am personally stressed out all the time right now. So if I get the chance to spend half an hour watching a stop motion bear playing in a theme park and having a good time, I may be required to take that quick dopamine hit for my own wellbeing. Rilakkuma is known for being adorable and heartwarming and now they'll be hanging out at the theme park with all of their friends. That sounds nice, I miss theme parks and friends, maybe I'll live vicariously through this stop motion bear.
Subscribe to our newsletter!
Get Tabletop, RPG & Pop Culture news delivered directly to your inbox.
Thermae Romae Novae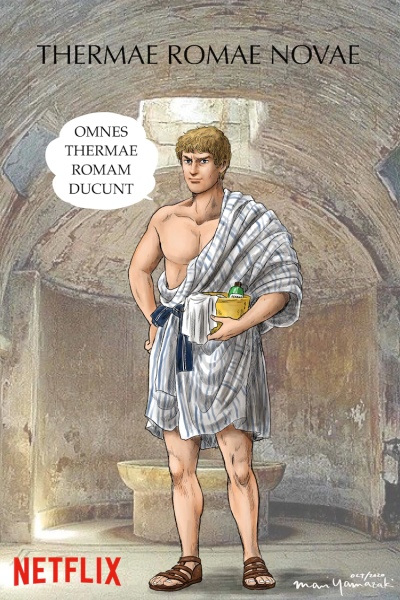 Based on the manga by Mari Yamazaki, Lucius design bathhouses in ancient Rome before finding a hole in space-time and being taken to modern-day Japan. Will this bring him the inspiration he needs to design something new and interesting? It's a wacky premise that promises to make for a very silly show. I could use a laugh, and I bet you could, too. Maybe it will be in the secret roman bathroom wormhole.
Spriggan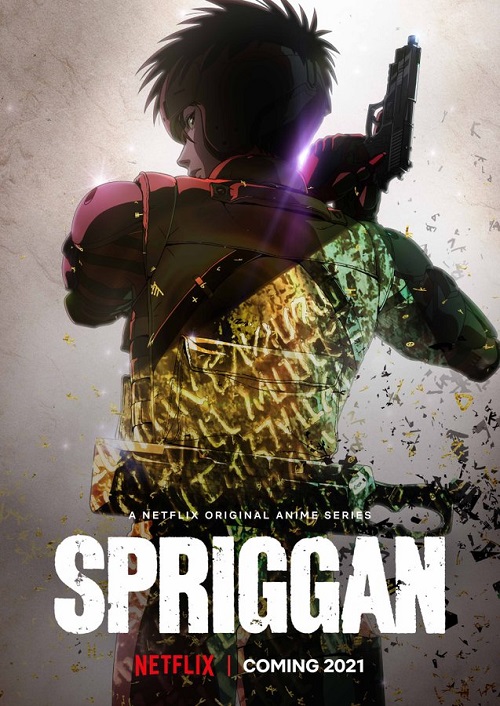 Yu Ominae is a high school student who moonlights as a Spriggan, an agent for ARCAM Corporation to protect relics from an ancient civilization from other groups that may use the artifacts for their own nefarious purposes. Based on the 1989-1996 manga, Spriggan has also had success as a 1998 movie and a 1999 PS1 game, so Netflix's latest addition to the series has big shoes to fill, and this looks like it could be a lot of fun.
Which of Netflix's original animes are you most looking forward to? Which would you have added to this list? What will you be tuning in for next year? Let us know in the comments!
Ja Ne, Adventurers!