We are back with GW's latest 40K and Age of Sigmar weekly releases, headed your way this weekend. Here comes Morathi!
This week we return to the grimdark, and more Space Wolves & Deathwatch minis. The tidal wave continues!
Pre-order date on all these items is Saturday, November 7th. Street date is November 14th.

Warhammer 40K

Space Marine Heroes 3 (Death Guard)  Dispenser 
$72

Indomitus Playing Cards 
$15

Age of Sigmar

Broken Realms: Morathi 
$40

Shadow and Pain 
$170

Jakkob Bugmansson XI Brewmaster General 
$35

Broken Realms: Ven Brecht's Black Watch 
$100
Broken Realms: Gresh's Iron Reapers 
$90
Broken Realms: Kraeth's Shadowpact 
$90
Broken Realms: The Bloodsurf Hunt 
$90

Black Library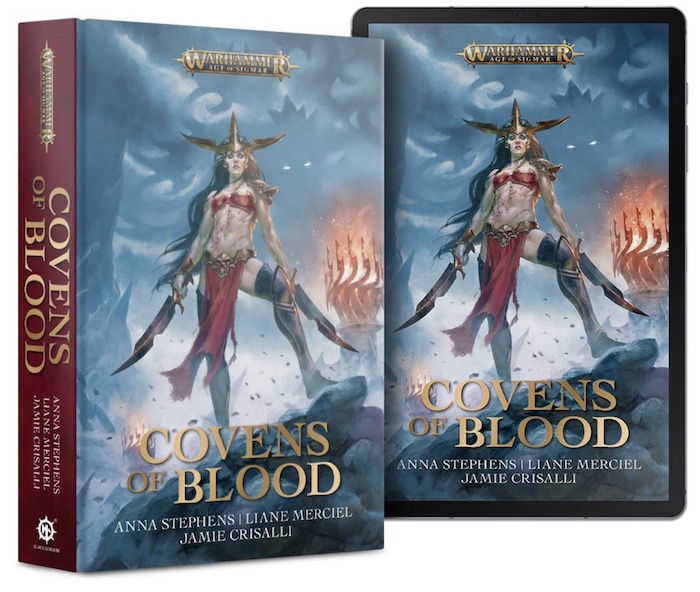 Covens of Blood (hardback) 
$27
Heirs of Grimnir (audiobook) 
$17.50
Necromunda: Spark of Revolution (hardback) 
$8.99
Prisoners of Waaagh! (hardback) 
$8.99
Traitor by Deed (hardback) 
$8.99
Bonereapers (hardback) 
$8.99
~What are you picking up?