Pathfinder: Final Week For Beadle And Grimm's Golarion Expedition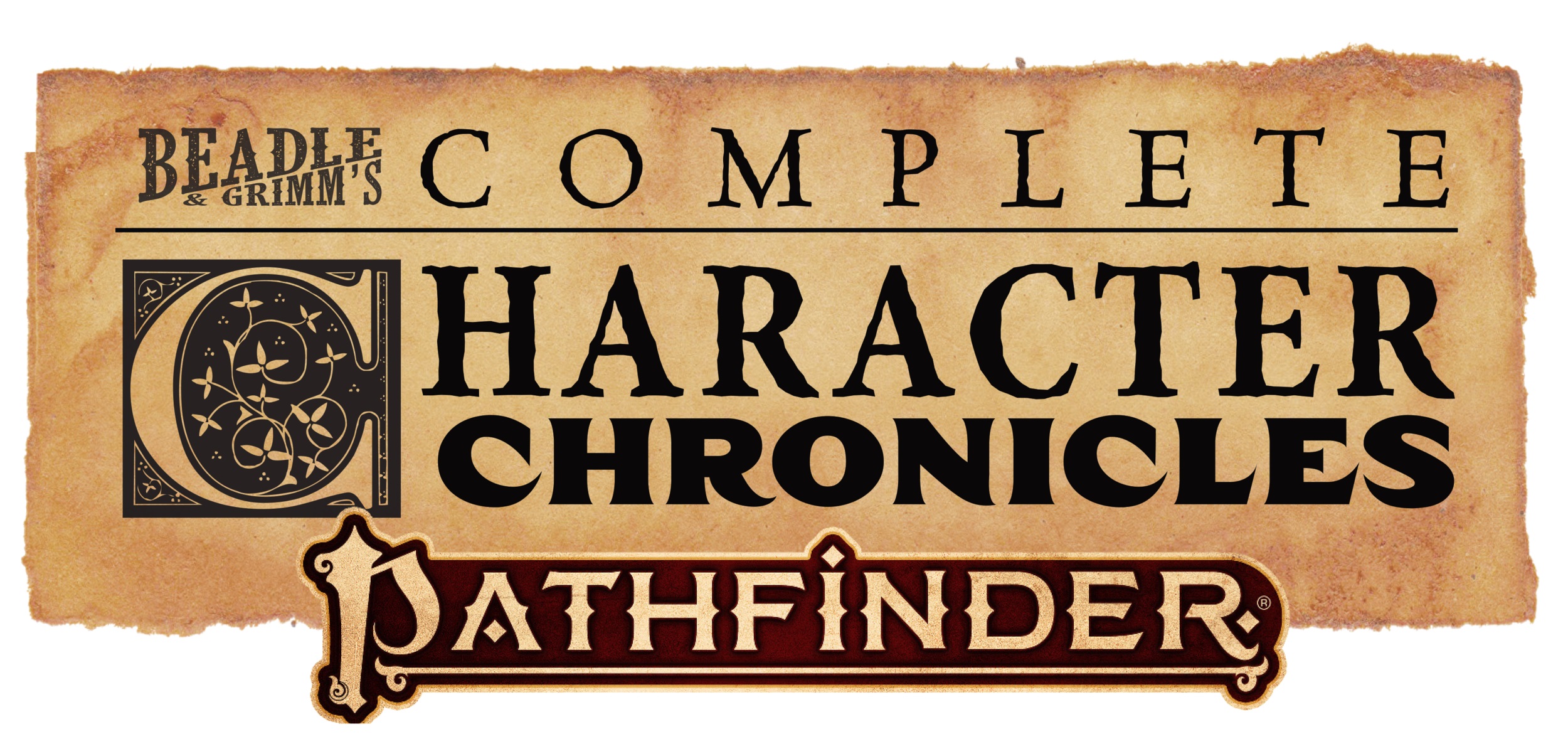 It's the final days of Beadle and Grimm's first ever Kickstarter–and one of the best ways to track your Pathfinder character we've seen.
Beadle & Grimms' collaboration with Pathfinder has been a smash hit on Kickstarter, bringing adventurers all across Golarion the opportunity to chronicle their characters in luxury style. They've launched a Kickstarter to create not just a character sheet, but a whole chronicle–a 20+ page character sheet. Which sounds like a lot, but let's take a look at what they have in mind.
via Beadle & Grimms
The Complete Character Chronicles, the tools you need to tell your story, and the pages to preserve it.

What does that mean?

It means that we take that heap of books, character sheets, and journals stacked up in front of you at the table and distill it down into one book that contains:

20+ page character sheet. Everything you need at your fingertips, including plenty of room for home-brew rules, familiars, allies and enemies, and more.
All the rules from the Pathfinder 2e Core Rulebook and Advanced Player Guide that you need to run your character, and only your character. What does that mean for you, a Wizard? It means a spellbook with only Wizard spells.
A journal for you to record your character's entire story.

What goes into building the Chronicles? How about:

Full page, 8 1/2 by 11 design
Vegan Leather Cover beautifully decorated with an embossed foil design
Sturdy lay-flat binding
Thick paper for the areas that you're going to write on
Glossy paper for the rules
Artwork from the Pathfinder universe, as well as custom pieces commissioned by us for the Character Chronicles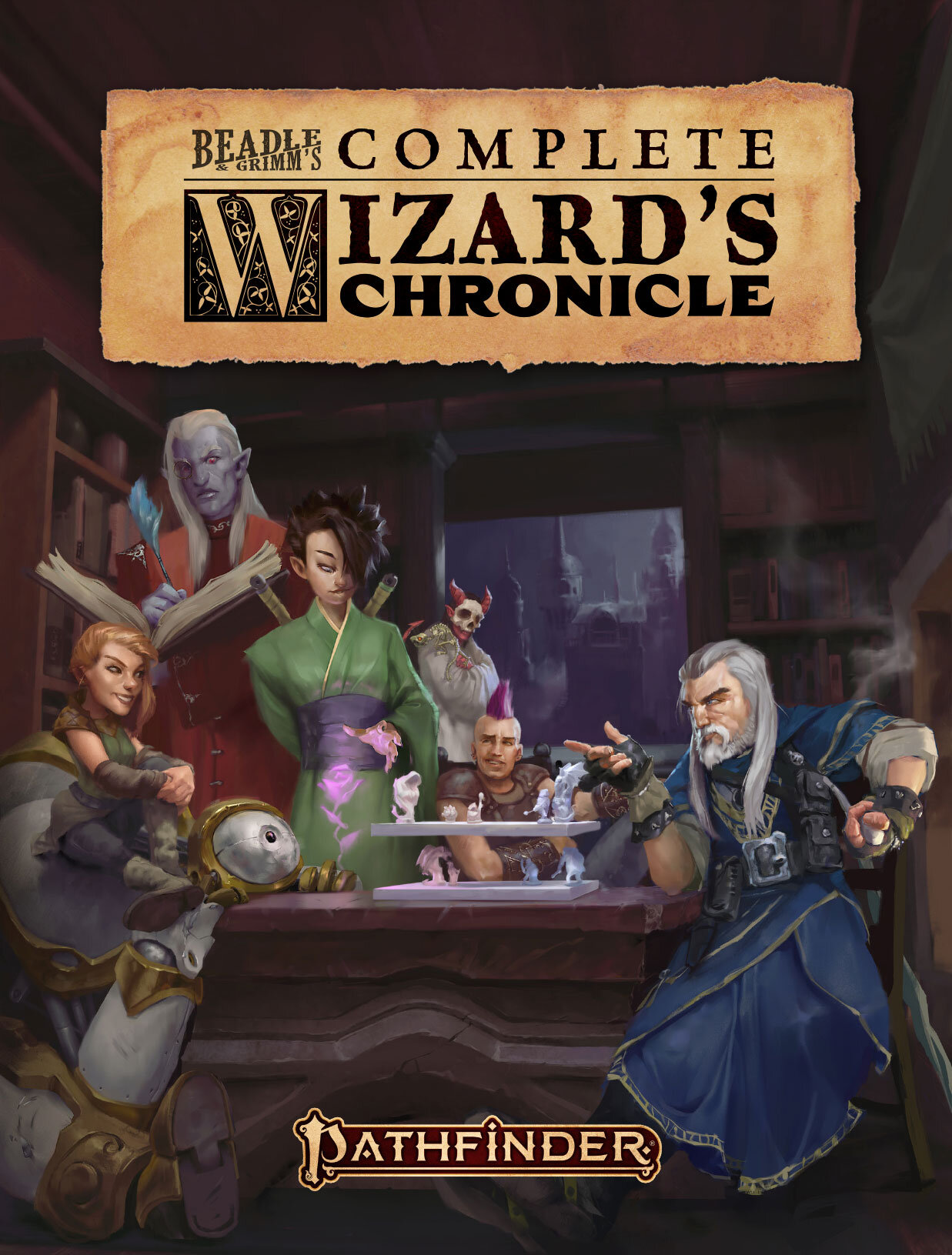 Behold, the Complete Character Chronicles. As Beadle & Grimm puts it:
This is your character's story. Keep it proudly, and create something that you can refer back to in your dotage, long after your character met their tragic, or heroic, or heroically tragic, end.

The Complete Character Chronicle is a full size journal that includes:

Subscribe to our newsletter!

Get Tabletop, RPG & Pop Culture news delivered directly to your inbox.

Complete rules from the Player's Guide AND the Advanced Player's Guide for your class (and your class only!)

Spells / Feats for your class (and your class only!)

And more!

Original Artwork and elements like Birth and Death certificates, floor plan for your Wizard's Keep, and more.

Complete, expansive character sheets

Journal section with grids for map making, and inspiring (or just funny) quotes from famous adventurers

All on lay flat binding and quality paper fit for scribbling, drawing, journalling, adding hit points, erasing hit points, and anything else you need for recording the story of your favorite character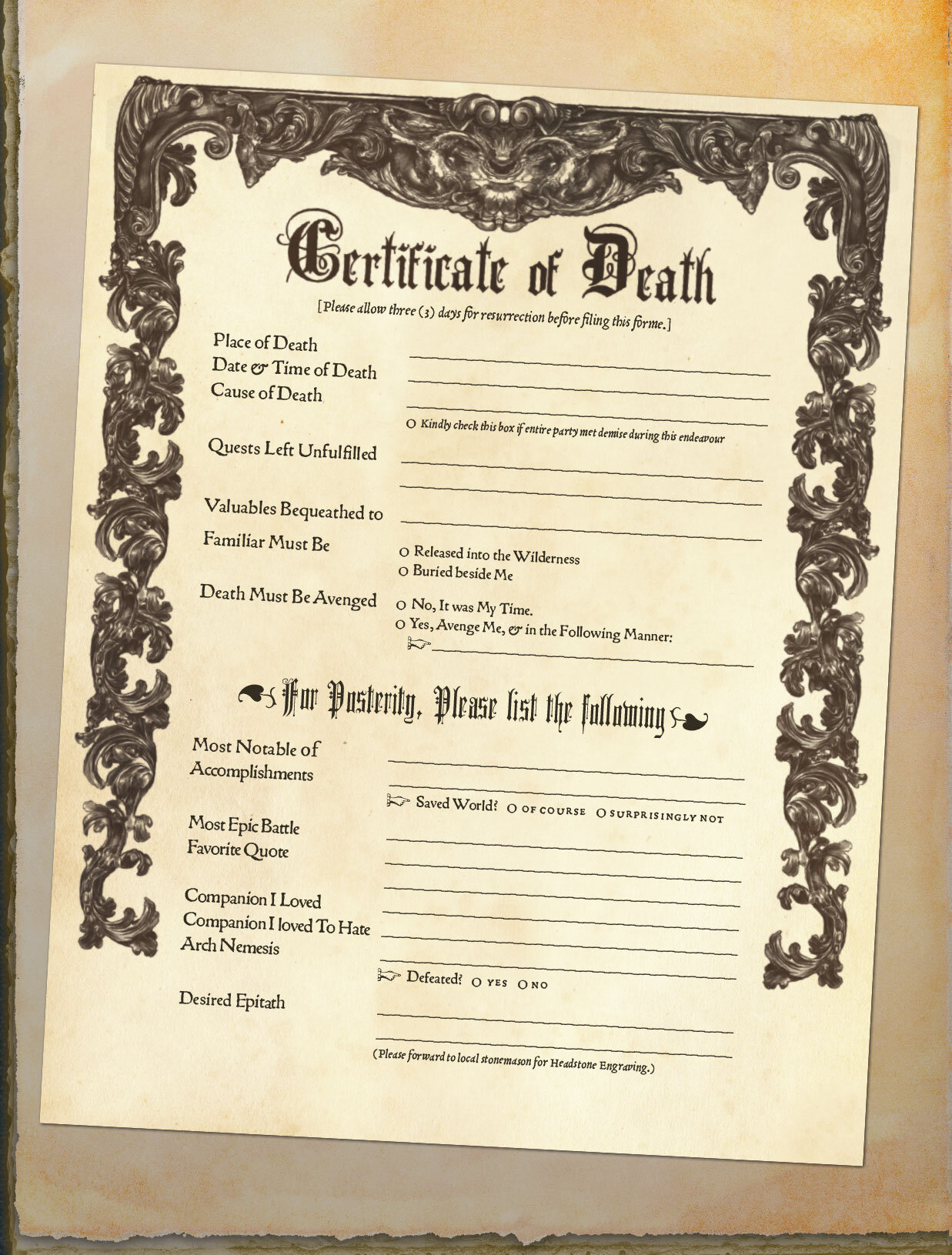 In a nutshell, you're getting a character folio on steroids. It's got a custom ledger to keep track of everything you could possibly think of–including original artwork, a death certificate (you might need multiples), and a host of other things. With only a week or so left to go, there are still a few stretch goals to unlock–but they've taken their characters digital, so now you can keep your chronicles on whatever device you need. Back now in the final week!
Happy Adventuring!