RPG Accessories: Dice Rolling Solutions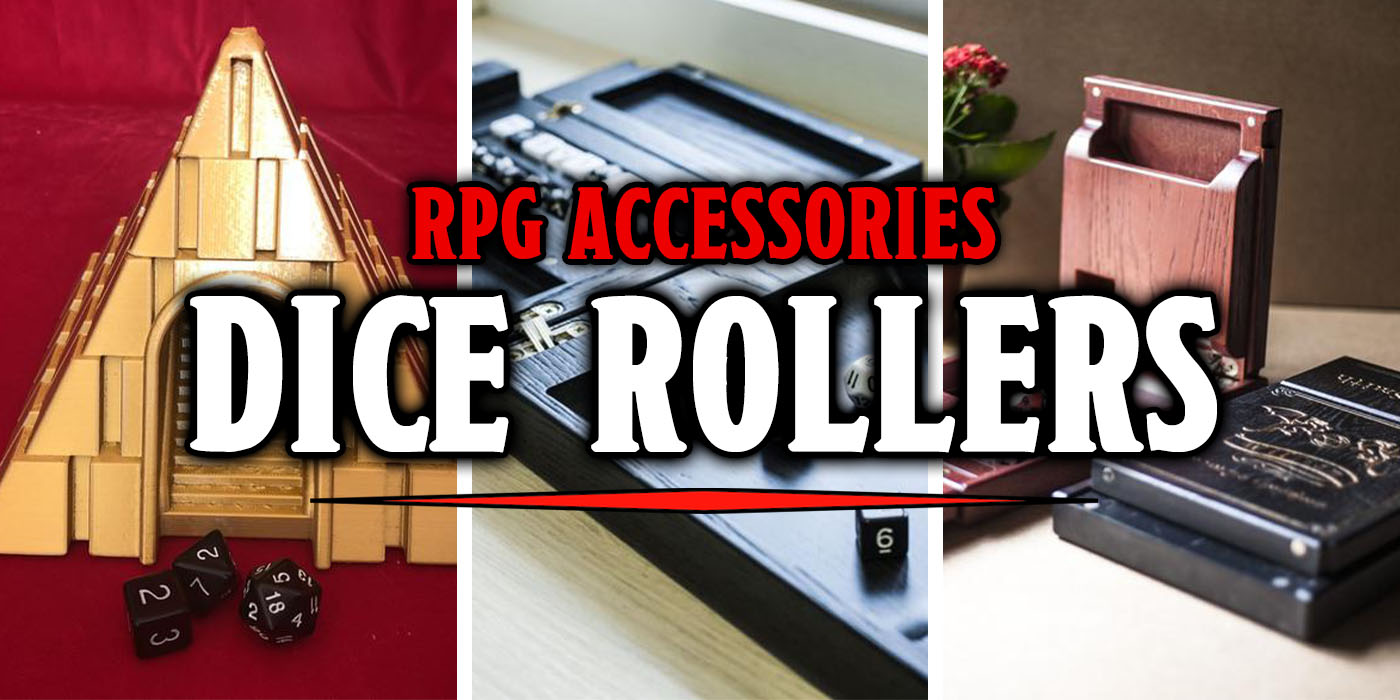 Where do you roll your rolls of the dice? Do you ever worry about losing a die under the tables where the cats lurk? Worry no more with these dice rollers.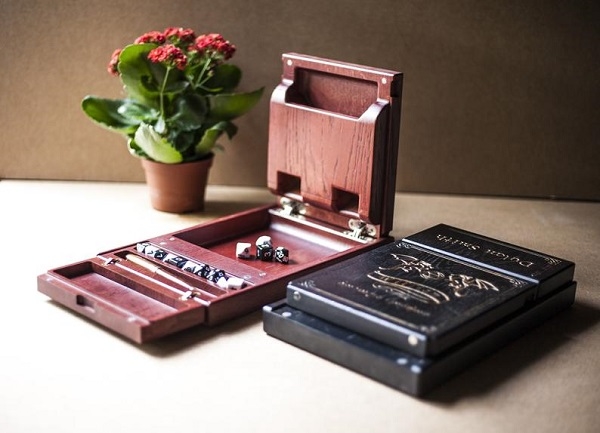 This sort of all-in-one accessory is my exact jam. The tower folds down into a square keeping all of your dice and a pen securely inside for you between game downtime. And when it's time to roll initiative you open it up and have a place to roll your dice without fear of under the table. Plus the handy sections leave you an area to hold the dice you're not using to make sure they don't get in the way or lost.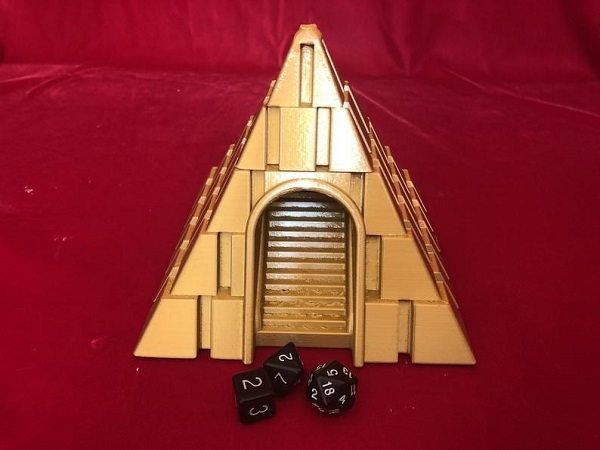 Is anybody else listening to Dungeons and Daddies? It's honestly one of my favorite actual play podcasts and for whatever reason, there have been multiple pyramids of doom in their game. So why not get your own? The design and printing on this tower make it super sturdy, and when it's time to roll, the top comes off to reveal the top of that staircase. Simple, to the point, and not too big on your table, this tower will definitely add a little something to your game.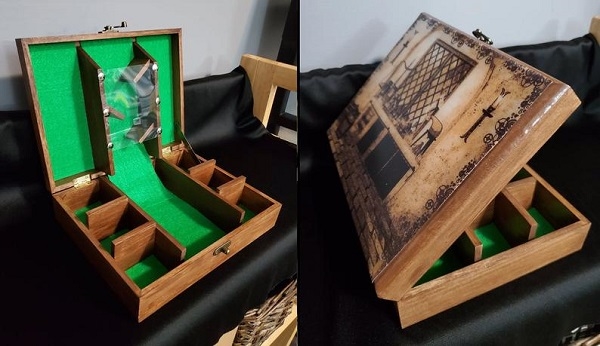 This roller is one of the most versatile and customized options I've ever seen. With your choice of felt and pretty much whatever you want for a design, this will hold your dice, figures, spell cards, and pencils between games, keep you rolling, and keep your dice on the table all session long. There are setups for phone holders and chargers, embellishments, themes, and pretty much whatever else you can think of.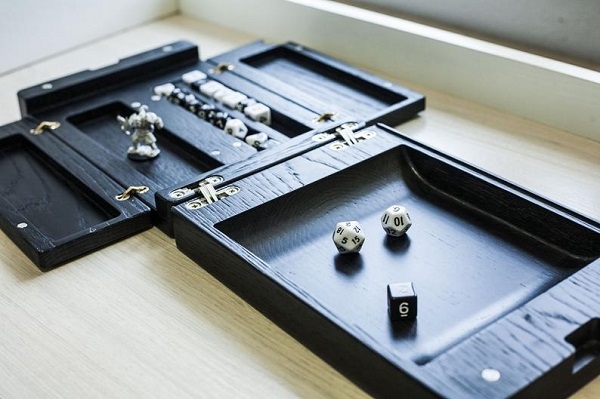 And now for something a little different! Unlike my other pics his week, this one doesn't come with a dice tower of any kind, but it does come with versatility and smart design. When folded up for transportation this tray is book-shaped and sized with personalization and color options galore. But hidden within are a huge number of places to hold your dice, figures, pencils, and spell cards before unfolding into a spacious rolling tray and tabletop organization solutions. Bring it all together with magnetic closures and you have one very smart RPG accessory.
Subscribe to our newsletter!
Get Tabletop, RPG & Pop Culture news delivered directly to your inbox.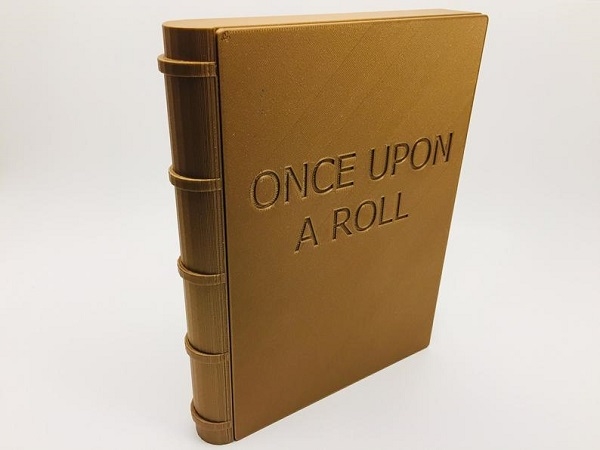 I love fake books that hold treasures within, they're such a cool and aesthetically pleasing way to keep your things out of sight. This particular book has a magnetized cover that pops off to reveal a felt-lined rolling tray and dice storage. Does your inner wizard need another spellbook? Could that come in custom colors and your choice of cover inscription and be full of your dice? It can and it should!
Which dice rolling solutions are your favorites? Are any of my accessories picks making your wish list? How do you prefer to roll dice at the table? Let us know in the comments!
Happy Adventuring!