RPG Accessories: Swords!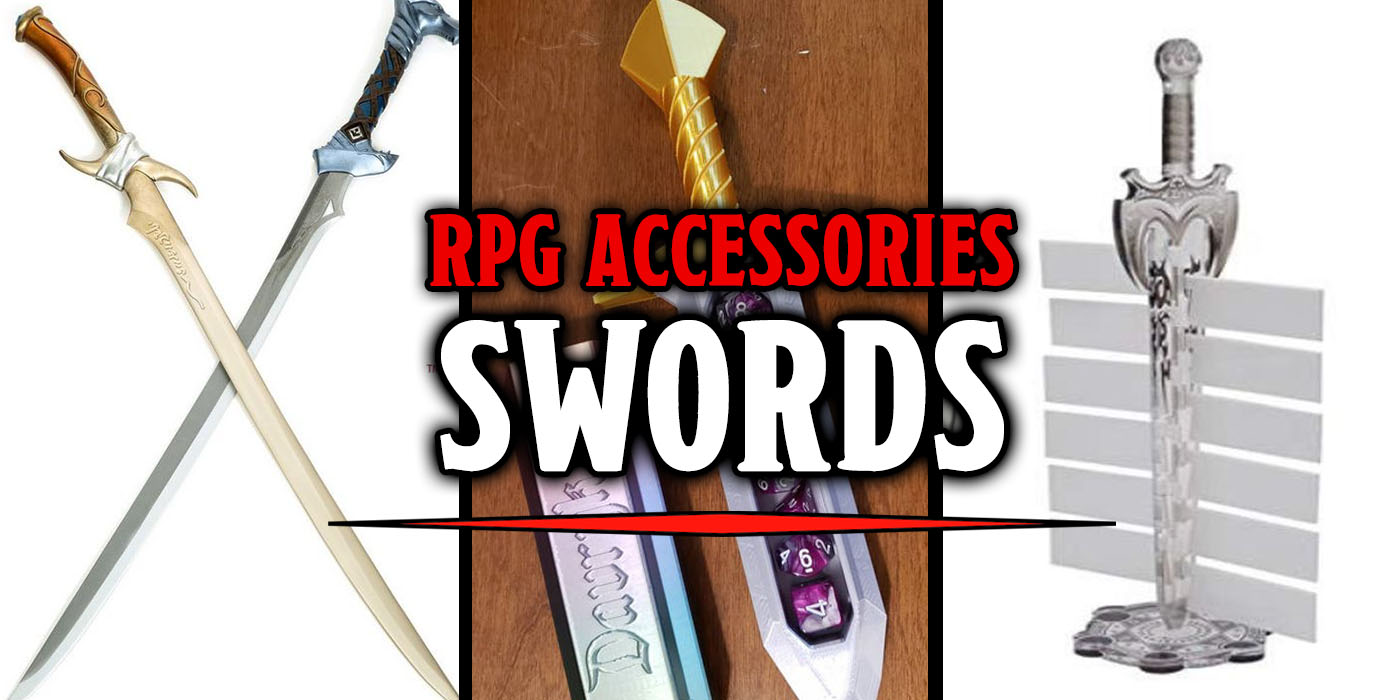 Between magical swords, ancient plot soaked swords, and run-of-the-mill hunks of metal for level one adventures to swing around, swords are a staple of D&D.
I'm pretty sure all of my characters at least own one, even if only one of them has used theirs or even remembered that they possessed it. They're swords, they're everywhere. So of course when you're gathered around the D&D table with your closest friends it would be cool to get a (non-lethal) sword in the mix, too. With these accessories, you can do just that! As always, item titles are links to where you can purchase for yourself.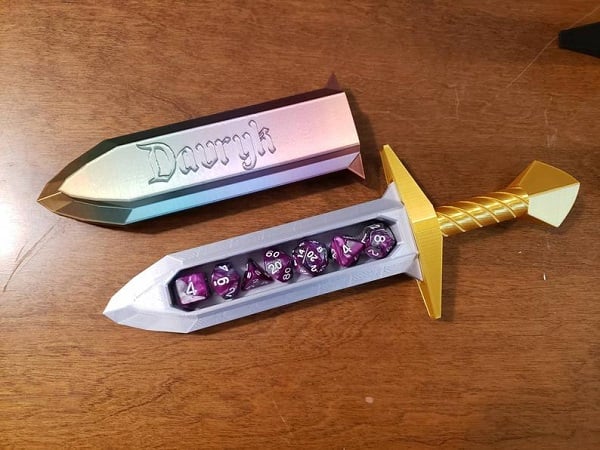 I saw this last week when I was looking for dice accessories and was immediately smitten. It's a customizable dice holding sword with the option to hide another few D6 in the hilt. Overall the entire item is smaller than you may think and a perfect size for slipping into your gaming bag without taking up a ton of room while the PLA makes for a sturdy dice box. You'll want to hurry on this one though since the shop is limiting how many orders they can take before they can't promise pre-holiday deliveries anymore.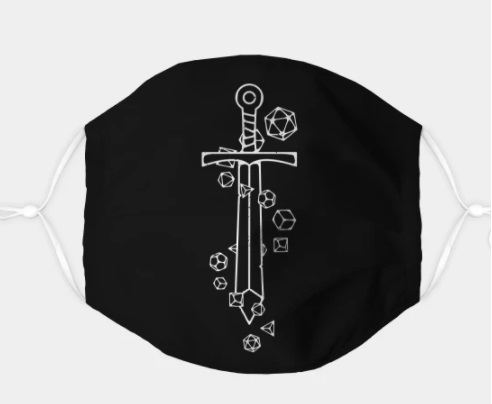 I'm  not sure about you, but my D&D games have all gone online or on hiatus until getting together in groups is safe again. But D&D is still in my heart, and what better way to let everyone at the grocery store on my weekly errands trip know exactly how I like to spend my free time than to wear it on my face? If you're heading to the store this week to pick up the latest D&D book or another new set of dice, show off your geeky pride and understanding of science with a D&D mask.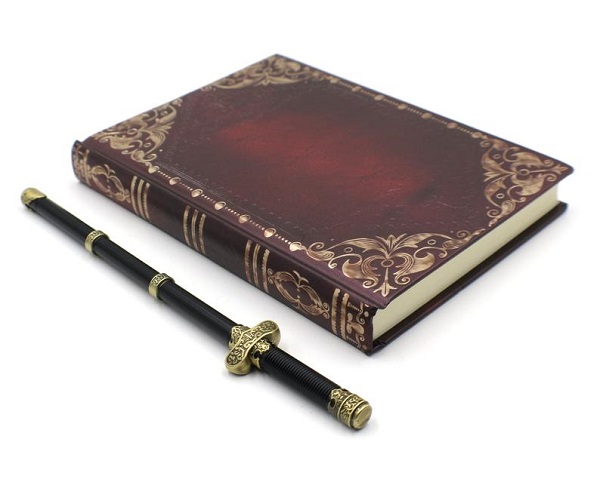 The pen is mightier than the sword unless then pen IS the sword! If you're the kind of D&D player who takes careful notes and always knows what's going on, treat yourself with a fearsome pen that will make you feel like you're living the adventures you're writing about. Each set comes with two ink inserts so you can keep writing long after the average pen would have run out of ink.
Subscribe to our newsletter!
Get Tabletop, RPG & Pop Culture news delivered directly to your inbox.

This is one of those insanely simple and smart designs that I'm almost mad at myself for not thinking of. Themed after King Author's sword, this laser-cut tracker holds twelve wet or dry erase flags for you to keep track of initiative on. The embellishments are simple but add very nicely to the fantasy aesthetic, the tracker flags are reusable, and at 12″ tall it can be read clearly on the other end of the table, making "Who's turn it is next?" or "I didn't know my turn was next!" a thing of the past.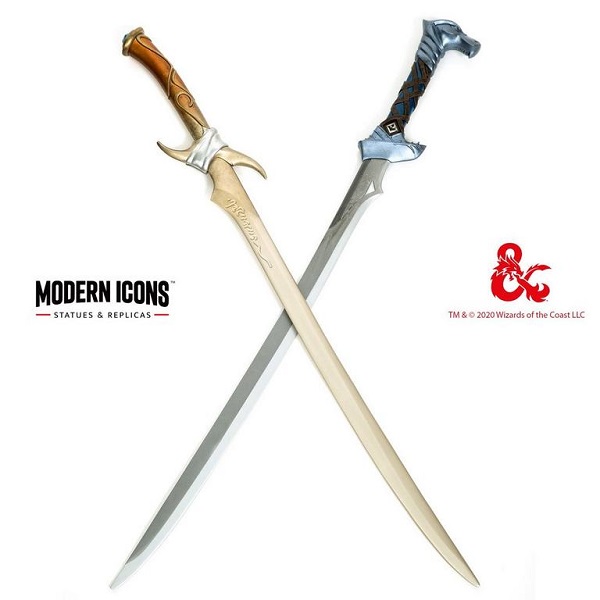 I wanted to mostly stick to at-the-table accessories, but I don't think any RPG sword list would have been complete without a look at what you could decorate the walls of your game room with. And Drizzt's iconic swords feel pretty perfect to me. Measuring 39″ tall, these swords would make an ideal accent piece on any D&D enthusiast's wall or as part of a cosplay. And for a visiting friend who may not appreciate these specific swords, they would just look very cool.
How would you add swords to your D&D game? Will any of my picks be making your wish list? Have you found a better way to bring swords out of the game and into your real life? Let us know in the comments!
Happy Adventuring