Tabletop Kickstarter Round-Up: November 18, 2020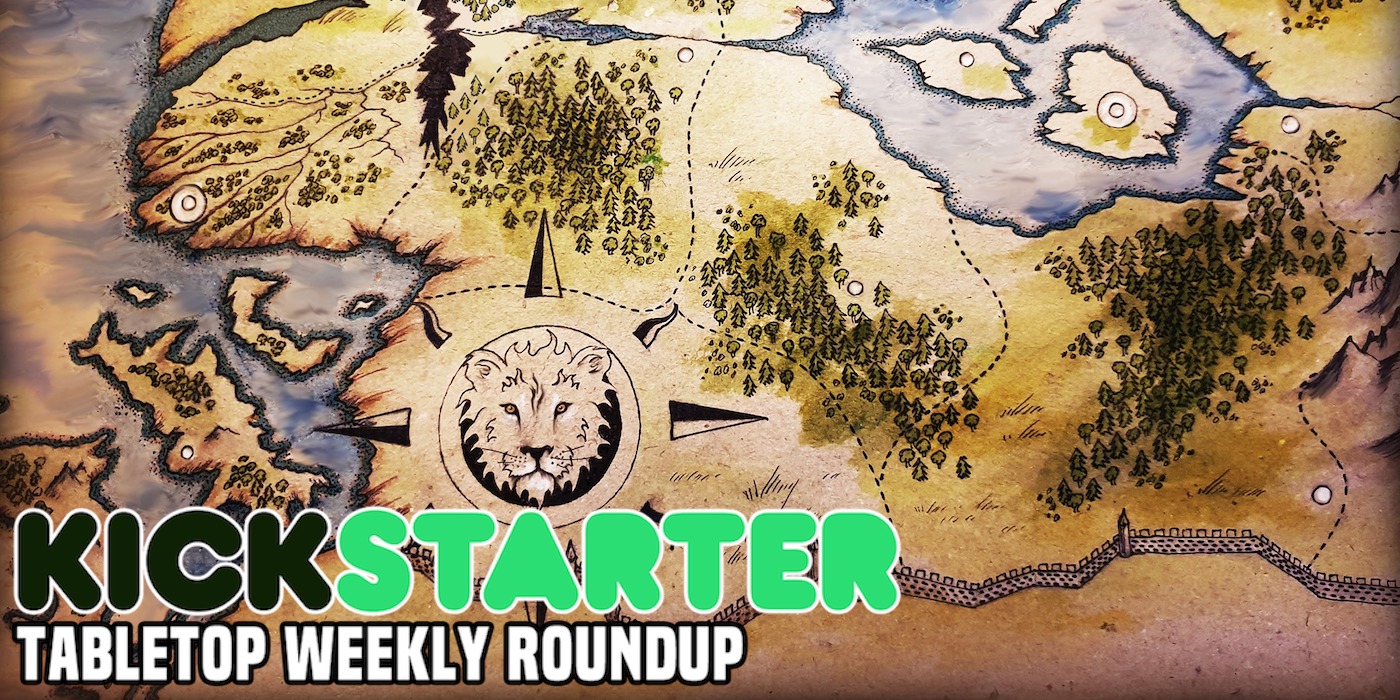 Come check out this week's batch of crowdfunding highlights!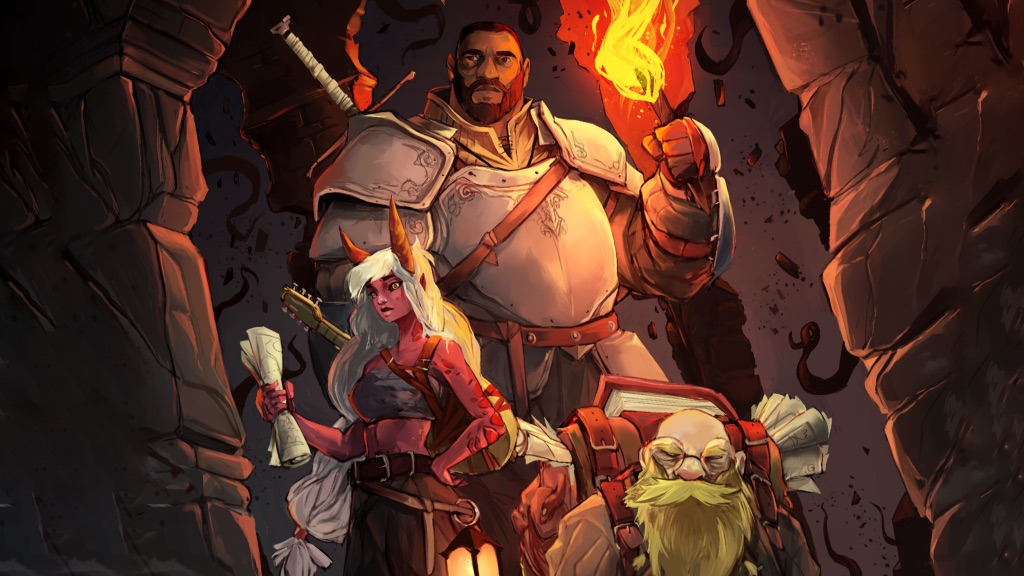 Perilous is a dungeon crawling RPG about braving the dark depths because the long forgotten magic of the ancients could mean the difference between life and death for the people you care about. It uses a simple 20 sided die, plain language, and tag based mechanics to make telling stories with your friends effortless.
But Perilous is so much more than a traditional RPG. We've teamed up with Spenser Starke (the designer of Alice is Missing, Kids on Brooms, and Icarus) to bring you a one of a kind deck of cards that can run the game for you! Inspirational artwork paired with various prompts allow you to generate completely unique adventures with infinite replayability.
Pledges start at $15 for an interactive PDF.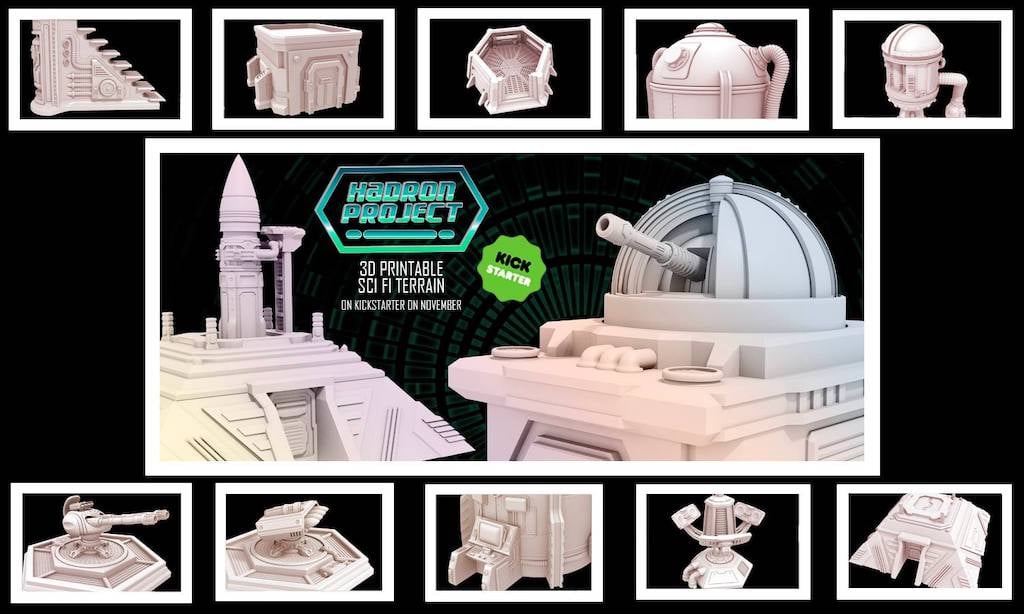 Hadron project is the result of my 3D modeling hobby and my passion for the Sci-Fi movies and miniature games. Here you will find a cool selection of models designed to play different roles in your games or collections,  they represent different useful elements like doors, bunkers, watchtowers, weapon turrets, space ship devices, etc. The full set brings you all the models shown below and all the unlocked goals as well, completing a wide collection of scatter terrain!
Pledges start at $22 for the full set plus stretch goals.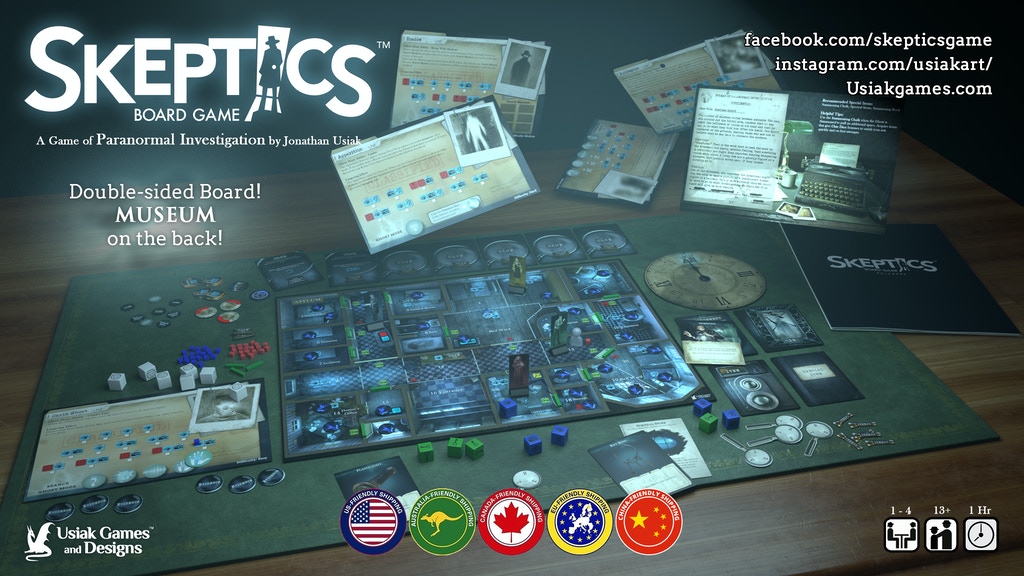 Subscribe to our newsletter!
Get Tabletop, RPG & Pop Culture news delivered directly to your inbox.
SKEPTICS is a cooperative, dice rolling game, where players explore potentially haunted locations to prove the existence of ghosts. 1-4 players take on the role of Investigators gathering evidence of the paranormal.
Investigators race against the clock exploring rooms and rolling dice to match icon sets to Search, Reveal, and Solve Clues. Each Clue will lead Investigators one step closer to revealing the Ghost. Environment Cards are drawn every hour, which may have hazards and conditions that will impede the Investigators' progress. Investigators win if the existence of the Ghost can be proven in time, but Investigators fail if time runs out.
 Pledges start at $50 for the game and stretch goals.

The second game in the Escape the Dark series, Escape the Dark Sector is a simple, sci-fi adventure game for 1 to 4 players with a focus on atmosphere, storytelling and player cooperation. It takes just a few minutes to set up, lasts around 45 minutes, and each mission is randomly generated so no two games are ever the same.
Playing as the beleaguered crew of an impounded starship, players find themselves confined to the detention block of a vast space station. Using a variety of advanced gear and weaponry, they will embark on a desperate mission to find their ship and blast their way home.
Pledges start at $20 for a mission pack.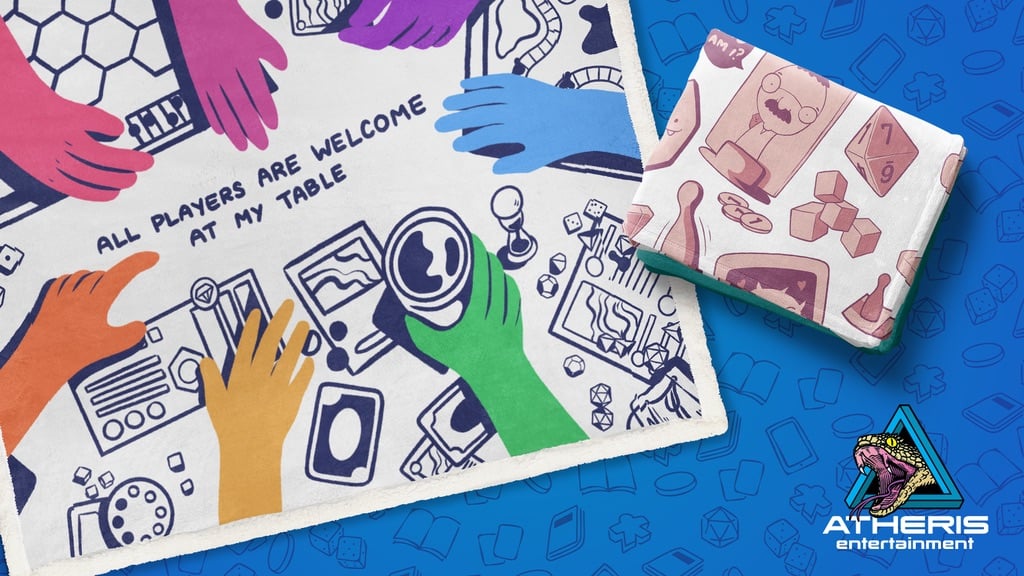 The board game blanket is a set of blankets inspired by the board games we all know and love. The board game blanket is an excellent piece to beautify your living room and allude to your board game obsession or to remain as a permanent mainstay in your perpetually cold board game room. Some of the things that you'll love about our blankets: 
Fun Geeky Designs 
Super soft and durable fabrics
Perfect sizes available for all uses
 Keep your games warm during those cold winter months
Pledges start at $25.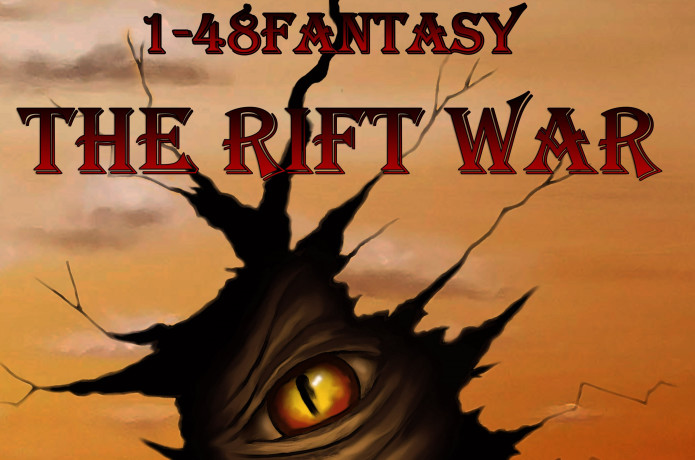 "The war between the forces of Light and Darkness just intensified! In a last, desperate attempt to turn the tide, the forces of Darkness managed to open a rift to a dimension where the same war rages, only the forces of Darkness have the advantage. All manner of foul creatures and unspeakable horrors poured from the rift, as well as warriors, archers, and spellcasters."
Get ready for the exciting new 1-4* player adventure card and dice deckbuilding game from S&M Games. This deck builder card and dice game is a new twist to the genre! Not only does it play very fast (an experienced player can win a game in 15 minutes) but you can play it solo, coop, versus and multiplayer coop or versus (multiplayer requires an additional copy of the 2 player starter set, for every 2 players). 1-48Fantasy: The Rift War ALSO featured skirmish rules for miniatures, allowing you to use the characters from the card game in combination with any suitable minis you own. 
(This week's header image is from this game.)
Pledges start at $46 for a two-player starter.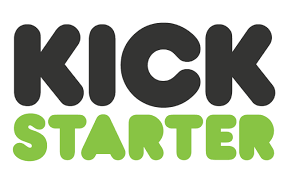 ~Which Of These Campaigns Caught Your Attention?